This morning I headed with my parents to Kings Lynn so that my Dad could get measured up for his wedding suit. The rest of the guys in the bridal party were measured up about a month ago now so we were just waiting on him for the full set! Turns out he has very long legs and a little body… Awkward! I had planned on taking some photos but the whole process barely took more than five minutes. I asked the lady to bring the suit up on her screen so that both Mum and Dad could see what the boys will be dressed in on the day. They were very impressed!
We stopped in a bakery to pick up some baguettes for lunch and sat out in the sun to eat them. Another lovely day again today!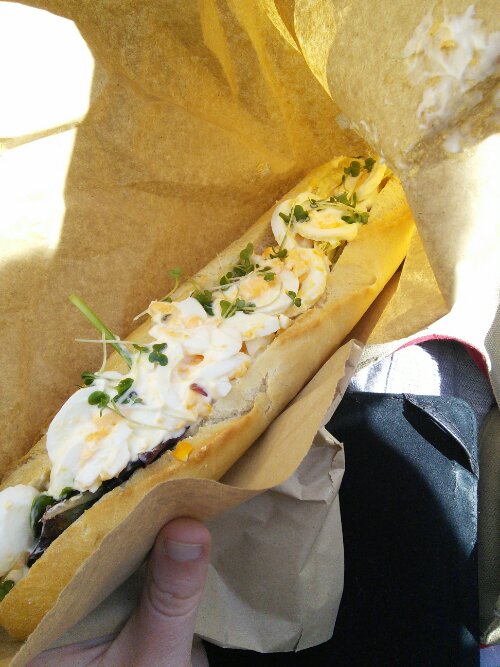 Egg and cress was where it was at for me today!
When I arrived back in Northants after a quick tidy (Dan would be rubbish at living on his own!) I decided to head out for a run despite today being down as a non run day. Three miles, easy pace, trail.
Loved it. Was exactly what I was craving this afternoon in the lovely weather. My watch almost blew it for me though when I glanced down and it appeared to be logging my running at a 12:55mm pace. Pretty sure I could almost walk at that speed if I tried really hard! After a double take it appeared to have lost signal for a brief few seconds and then readjusted to a 10:20mm pace. Much happier with that reading! As I hadn't originally planned to head out on a run I had no expectations in my head and ran on how I felt. I've been pretty stressed over my runs just lately and it was nice to feel like I was really enjoying my running again. Sometimes I think that's exactly what is needed!
I also tried on my two new running tops from marshaling at the Go Beyond duathlon yesterday…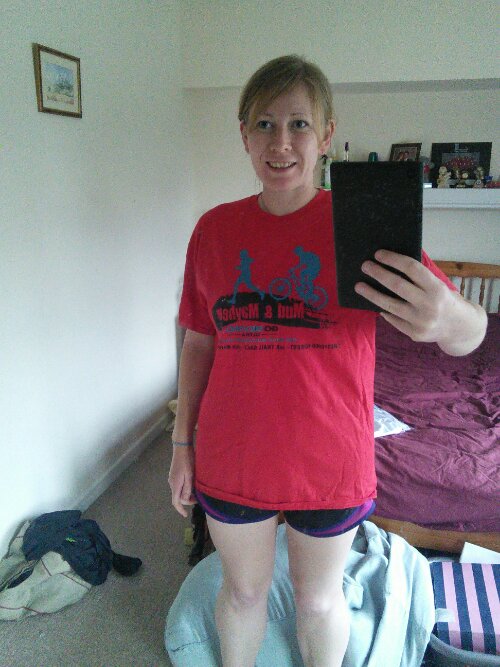 I loved the pattern on the red 10k top although it wasn't a technical tee it will be nice and cosy for sleeping in or chilling out in after a race.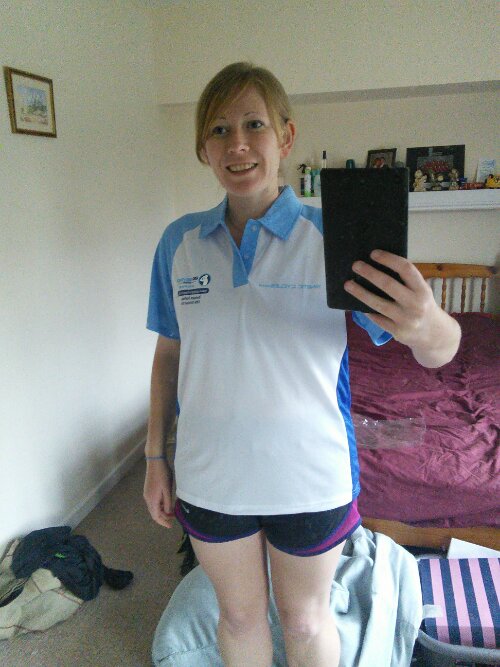 Although the colours on the tech top are smart and nice and cool for the Summer I wasn't too sure on the polo shirt style neckline. However, when I put it on it was so comfy I ended up heading out for my run in it and am already a fan!
I don't think I ever need to purchase tops to run in again… now if only some races gave shorts out to finishers… That's what I need more of ready for the Summer!