Yesterday we had no internet at school. Every Friday for the past month the internet has gone down at some point in the day, which has been frustrating as I teach web design to three classes on a Friday afternoon and it's a subject that's quite hard to teach without access to the internet!
After hours and hours on the phone to BT over the past few weeks with them telling me I had software issues at the school they finally agreed to come out and have admitted fault for the issue. Good job too otherwise I'm sure I would have personally been asked to foot the £225 callout charge! Unfortunately it has meant that we are without internet whilst they try and resolve the problem.
With only six teachers working on a Thursday I am sure all but one have rushed to find me to ensure they get the internet working again in time for their lessons. It's crazy how much teaching has changed.  When I was towards the end of high school the internet had just come around and there were three computers in the school library with internet access that were permanently booked up for use.  When I tell the kids I teach this now they ask me if there were TVs around when I was little.  Erm, thanks…I'm not quite that old!
Breakfast yesterday morning was the same as the day before… Oats and three strawberries.  I'm just loving this combo!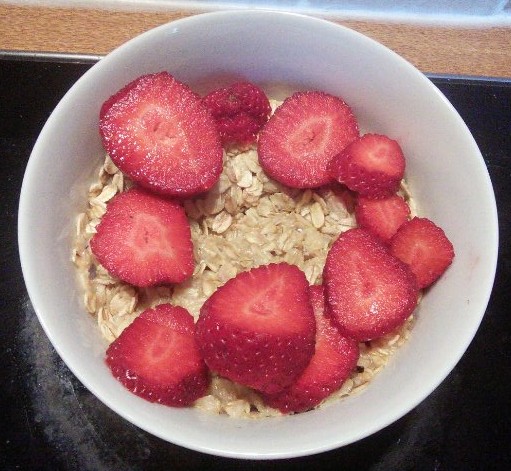 Lunch was a rush job and I threw together a quick salad of leaves, cherry tomatoes and cheese with a few extra strawberries to munch on before they go off. I also added a Danio yogurt for a mid afternoon snack to keep me going through to running club.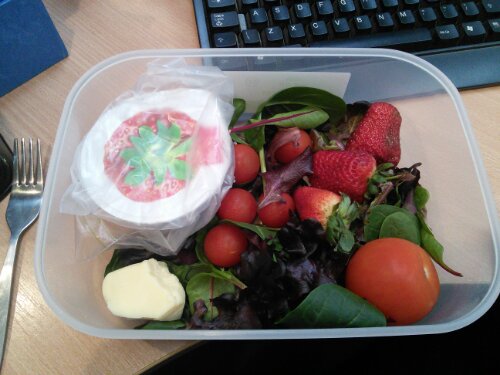 I spent my lunch hour updating the coursework spreadsheet for my year 11s.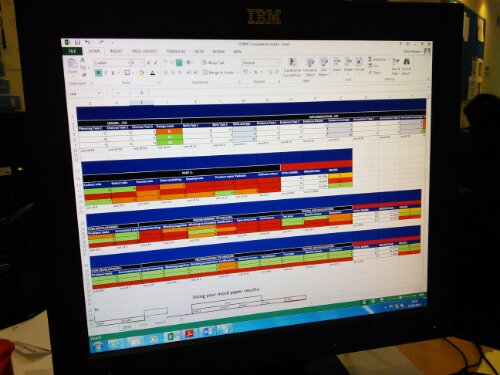 These colours never make me think of traffic lights.  They always remind me of peppers and I regretted not chopping one up as part of my lunch!
Even though in the morning I was super organised and managed to make lunch, put tea in the slow cooker and organise my running stuff ready for club I somehow realised when I arrived in Wellingborough yesterday evening that I'd left my kit bag back at home in the porch.  

 I'd even been organised enough to put my Garmin on instead of my regular day watch so that I didn't have the worry of losing my watch when I switched later on.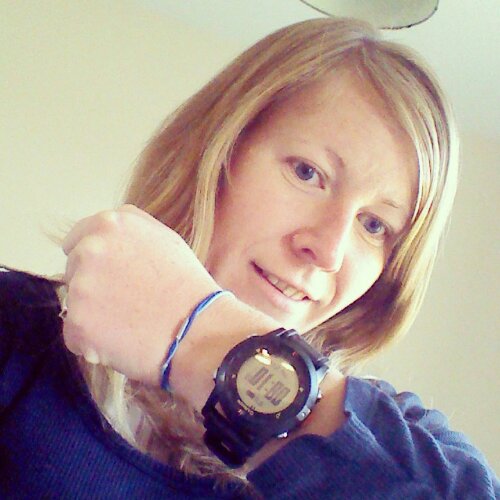 After a long day at work (you can see the bags under my eyes in that photo and that was in the morning!) all I really wanted to do was go for a run and was gutted I forgot my kit, so quickly charged my iPod when I got in and headed out for an unplanned progression run over a hilly route.  I really enjoyed it and my legs remembered they can pick up the pace when they're asked to!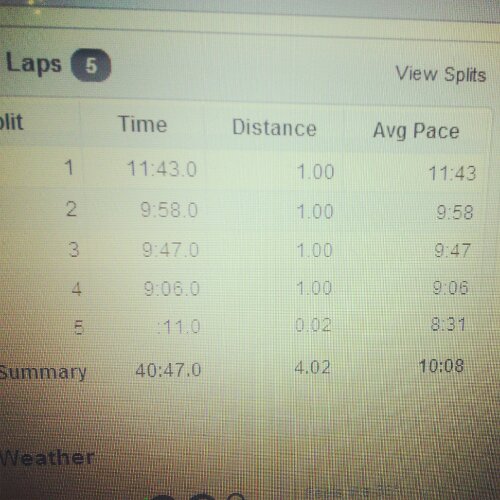 At the moment my favourite shorts of all time (Ronhill) are on sale at SportPursuit.  I lived in these all Summer long so felt I could justify picking up another pair and one in purple at just £12.90 a pair.  Hopefully they'll arrive before the heat hits again and I won't have to rush through my washing pile quite so quickly each week.
In love with the slow cooker lately and I'd quickly thrown together a bacon casserole in the morning for our dinner which didn't take long to pull out and serve up when I returned from my run.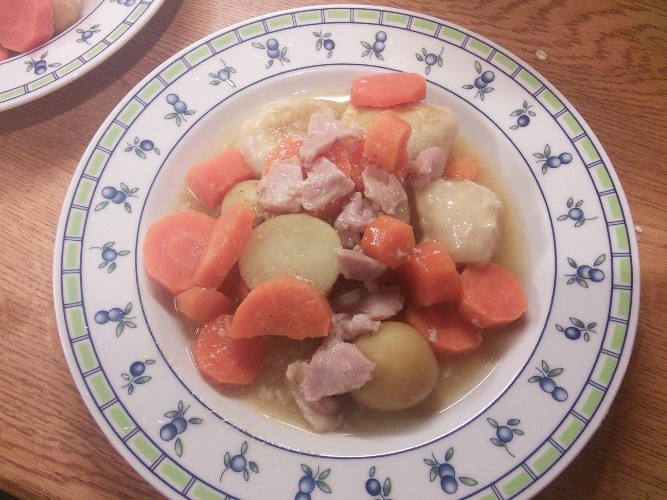 Because our school is hosting a craft fair tomorrow morning I had been asked to do some savoury baking for the school's own stall so ended up staying up until 11pm baking sausage rolls.  They turned out quite well though so I'm happy.  Just got to remember to take them with me now!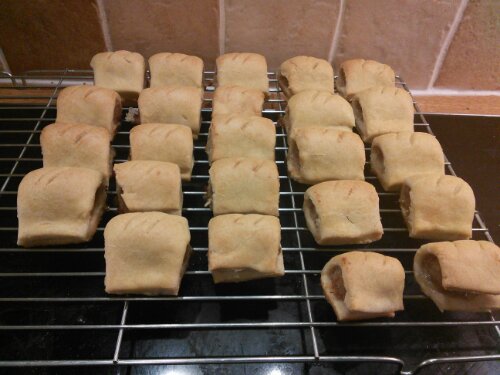 Today is Dan and my seven year dating anniversary so we shall be heading out for dinner tonight after work.  It'll be nice to see some of each other.  It seems like we're both always busy just lately.
This is us seven years ago today when we first met…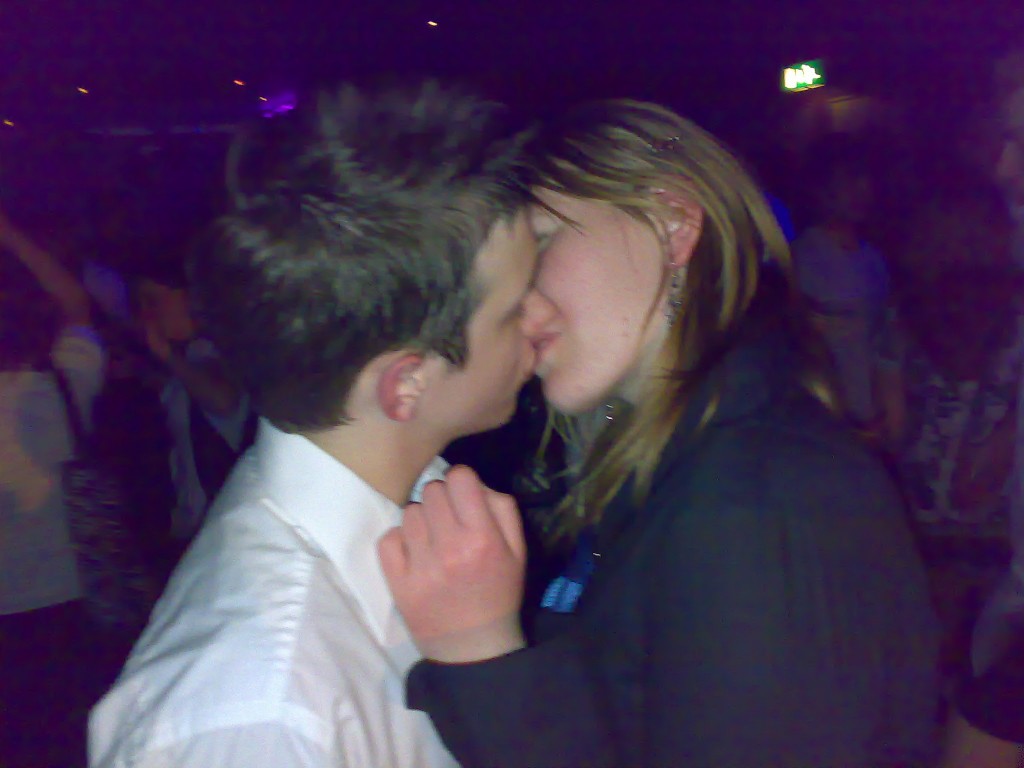 …and so that you can see our faces, this is what they looked like seven years ago!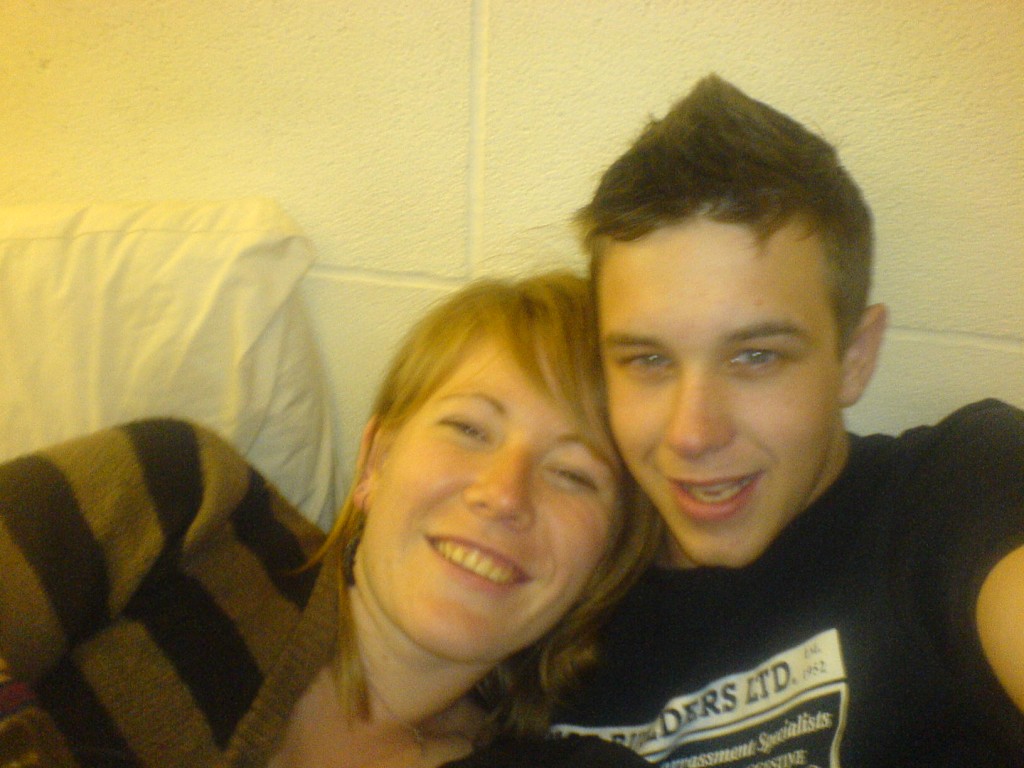 Do you have pictures of the first day you met your other half?  Or was it back when taking photos wasn't such a big thing?!
When you're married, do you still celebrate your dating anniversary?