I started off Saturday morning with a beautiful bowl of fruit. A kiwi, five strawberries, a pear and some grapefruit.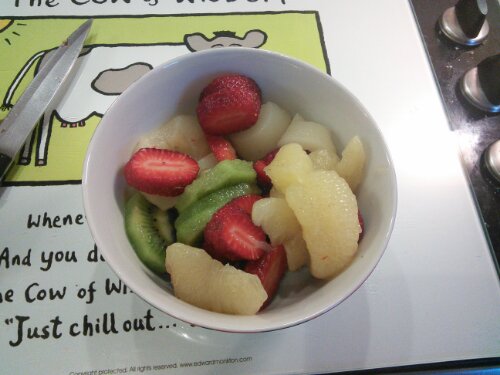 Went down perfectly with a big dollop of vanilla yogurt on the side!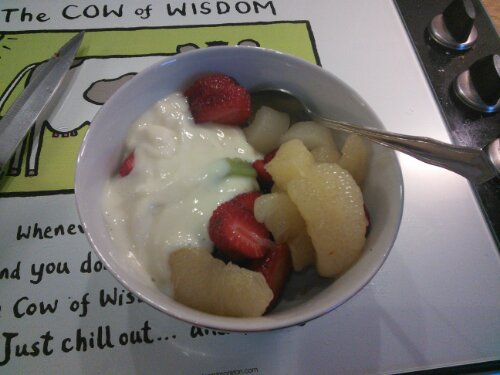 I was still pretty full from our meal out the night before. Dan had requested that we headed out for a Chinese to celebrate our seven year dating anniversary on Friday night. I had satay chicken to start and then bamboo shoots and water chestnuts with some of Dan's egg fried rice for mains. Normally I like to have a starter followed by dessert when we go out. I like to finish on something sweet but when we go for a Chinese I'm not really bothered as I know all of their desserts are purely items straight from a freezer packet.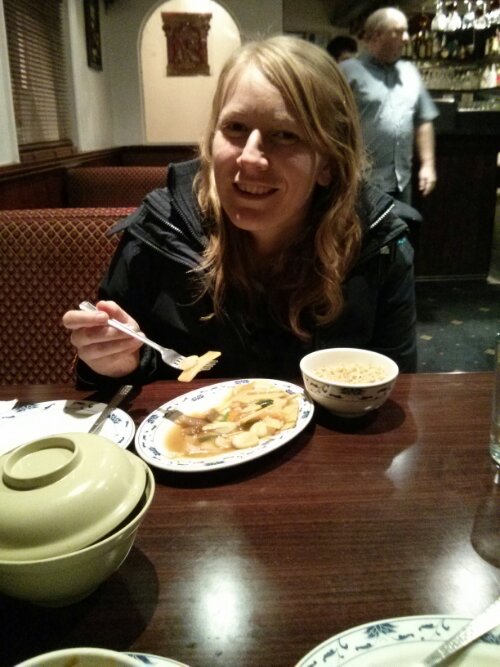 Dan bought me some beautiful flowers and we enjoyed a few chocolates and a glass of rosé when we got home.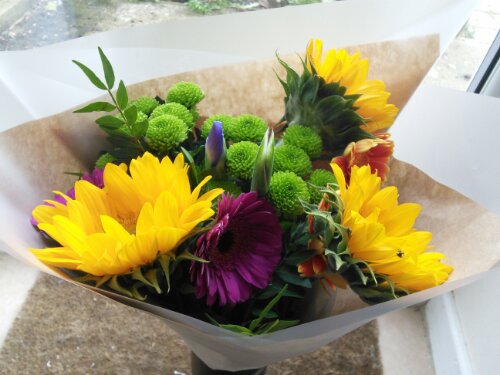 I was working on Saturday, helping with the school craft fair in Northampton. I thought I would only be there a couple of hours but in actual fact I ended up getting there for before 9am and didn't leave until gone 3, then I ended up stopping off at our Race Director's house as he couldn't download a race .gpx file onto his Garmin so I offered to give him a hand.
The craft fair really wore me out! It ended up being really busy… We took £200 on the tombola alone! I think I was so worn out from my attempts at greeting everybody in a really bubbly manner and placing a constant smile on my face!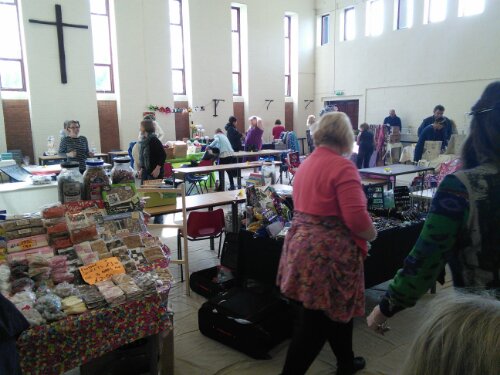 There were some fab stalls. I loved these knitted hats…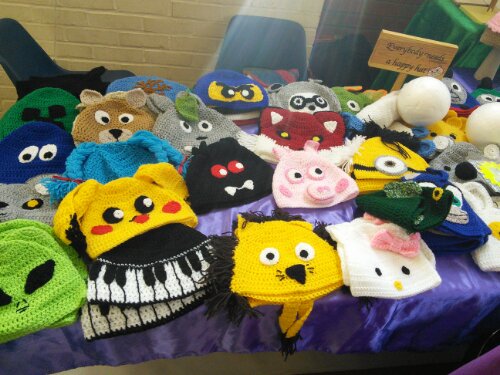 And this wine holder policeman that had been donated to the tombola.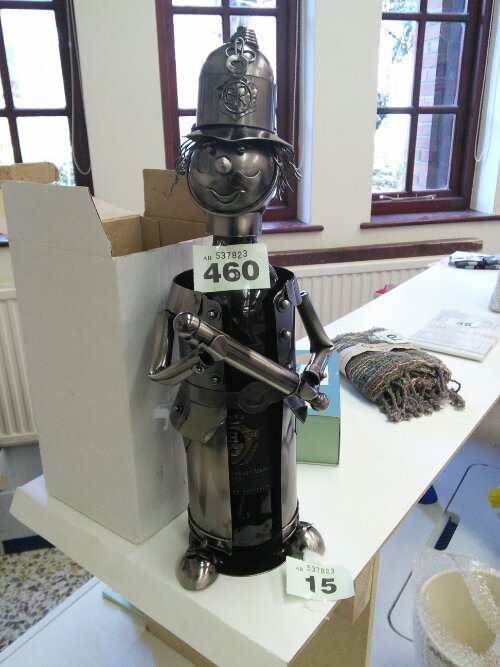 After I sorted out the Race Director's Garmin I headed out for a four mile easy run. Despite feeling so tired in myself, my body still felt good but as I had planned a long trail run with a friend for Sunday morning I kept the run easy.
This morning my alarm went at what would have been 5:30am but due to the clock change was 6:30 instead! I can't winge though as I will be appreciating the light nights and extra opportunities to run trail runs over the coming weeks! Laura wants to run the Go Beyond Shires and Spires 35 in June this year and was hoping to learn the course before the race itself. This morning, armed with map and Lucozade we met at the finish, where we left Laura's car and then drove in my car to checkpoint four of the course. (13 miles from the finish) Here we got out, left my car and headed back towards Laura's. I was surprised at how much of the course I could remember and I'm pretty confident that I would be able to run the route mapless during the actual race in June. We took it pretty easy, walking up the steep hills like true ultrarunners! At one point a herd of fifty or so sheep chased us across a field leaving us both pretty uneasy and racing to get to the stile at the other end of the field first! The downside to running trail!
It's been quite a busy weekend so far and I'm back at my parents' to sort out my old bedroom tonight. It could take a while… Wish me luck!
Do you always run up every hill on a long run?