So Jantastic is over and has been for over a week already!

This makes me sad.  It's been great setting goals each week and being a part of Jantastic has really helped me get out of the door on a couple of occasions when I didn't really fancy a run (although that hasn't been too often just lately!)
For those that don't know, Jantastic has been running since the start of the year.  The first month you had to set yourself a goal number of runs to complete in a week.  The next month you had your goal number of runs AND your longest target run distance.  In March you had to set targets for both of those AS WELL AS predict a target race time.
I set myself the task of completing five runs each week and am happy to say other than the very first week when I only completed four runs, I completed five runs each of the other weeks.  The first week in January was so long ago I can't even remember why I ended up one run short.  We were probably visiting family though – still rushing around after Christmas.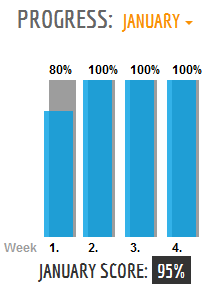 I am very much a frequency runner.  When I first began running I would run both club nights and then once each weekend.  When I was training for Operation Ultra last year I was running six days a week, and some of those days would contain more than one run and I genuinely looked forward to pulling my Garmin out and getting out there for another run each time!  That made hitting my five runs a week in February, easy.  Some weeks I ran more than five times, just because I fancied it.
In February I set my mileage at 15 miles for my long run the first week, 7 miles the next, then two 18s.  I hit all of these long run distances, going slightly over for the first one.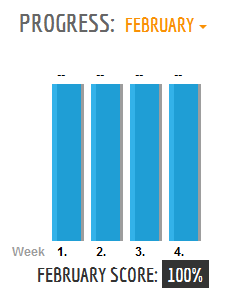 MARCH: Again, five runs each week completed easily.  Not so easy to keep on top of the mileage though.  Twenty miles the first week was ticked off, then I logged 14.83 miles instead of 15 the following week.  That run I was completely DONE on.  No chance of making it up to 15.  The day was quite warm, and I ran Parkrun before setting out for another fifteen miles with some friends from club.  So technically I actually ran just short of 18 miles, but there was a car journey inbetween, so I didn't count it.  Week three was another 20 when I ran Oakley 20 (and really enjoyed it!) then my final week target was 15 miles, which I headed out on with a friend to cover part of the upcoming Shires & Spires course nearby.  When we arrived back at the car after 12.8 miles I was happy to call it a day and reward my legs with a long drive (!) over to Norfolk to visit my Mum for Mother's Day instead.  I used my race at Oakley as my target run distance, guessing that I would come in at around 3h 48m, knowing that my training had been slow over recent months and I just wanted to relax and really enjoy a race over a course I loved.  Very happy to only come in three minutes slower than my target time.  Over twenty miles, that wasn't too bad a guess!  A short long run and slightly out on my prediction meant I lost a chunk of my final week percentage though.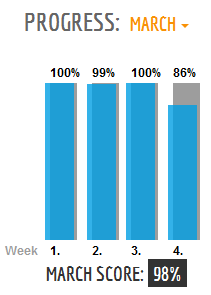 Overall, I came away with a score of 97.7%.  Tom and Martin said a while back on Marathon Talk that over 95% and you were doing great.  Glad I can say that I fell into that category – it could have all gone wrong after my injury in the Winter!

Of course, yesterday was the Paris, Brighton and Manchester marathons.  My Twitter feed was filled with updates about the races and I was tracking several people online.  A few friends made it quicker than the 3:45 required for a Good for Age for London which was exciting to see!
Just SIX days until my marathon now…!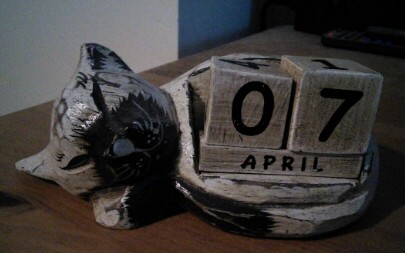 Of course, my Twitter feed was also filled with the news about Sheffield Half marathon.  I'm sure most people are aware already but the race was cancelled yesterday after the race water delivery failed to arrive in the morning resulting in the race being deemed unsafe to run.  After a long delay where organisers tried their best to source water from elsewhere the race was unfortunately called off.  But the runners decided to take off anyway, running past police blockades as police tried to stop them from taking part.  In the end, the decision was made to let them continue as it would be more dangerous to make the thousands of runners stop.  It appeared that only the front runners were aware that the race had officially been cancelled, as the message hadn't reached further down the line.  After hearing the news, people from all around Sheffield came out with offerings of cups and bottles of water to help the runners complete the race.  Sometimes it amazes me how helpful and thoughtful people can be.  I felt awful for the race organiser though having to make such a difficult decision when so many people had turned up for the race.  I don't know why the water hadn't arrived, but watching the above video of her putting her head in her hands my heart really went out to her.
If you ran for Jantastic, how did you get on?
What motivates you to get out and exercise?