Monday night we scored our best ever pub quiz of 41/75!  We probably still came last but I like to think we're improving.  I have to admit, I'm the weakest link in our team of two and we would probably score pretty similarly if our team just contained Dan!  I knew I'd be in with a chance at answers this week though as it's coming up to marathon season.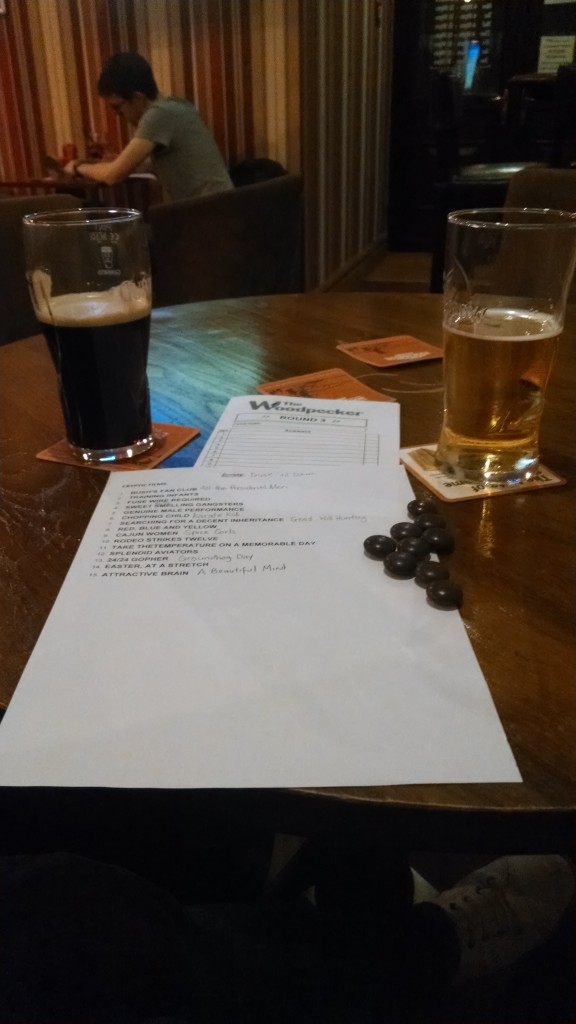 My luck was in…THREE running questions this week!
1. Which year did the first London marathon take place?
2. Which comedian ran 43 marathons in 51 days?
3. What failed to arrive at the Sheffield half marathon yesterday?
I got them all right!  I've told Dan I don't care how tired we are after travelling back from London next Monday, we HAVE to make it to the pub quiz so that I can get more marathon questions correct.  One week we will win that jackpot and I'd like to contribute at least a few answers to the winning answer sheet!
Yesterday I had a catch up with some friends I used to work with.  We were all NQTs (Newly Qualified Teachers) in the same school together and always try to meet up at least once each term for dinner despite two of us no longer working at the same school, one literally just handed her notice in for the end of next term and another currently on maternity leave.
Because the other three all live Cambridge way I usually end up going to one of their houses for dinner and taking items to contribute, although I'm never sure what to take, – this time I planned on taking a couple of bottles of Shloer and some Cadbury's easter eggs.  When I nipped down to the Spar, I discovered they didn't stock Shloer and had had trouble getting hold of any Cadbury's eggs from anywhere.  I ended up with some cloudy lemonade and six Lindt bunnies as they were 6 for £2.
On the way back to my car one slipped through my fingers into a deep muddy puddle and was lost forever.
Then, when a car pulled out in front of me on a roundabout and I slammed the brakes on to miss him, the cloudy lemonade bottle slammed off the chair into two of the bunnies heads, crushing them and shattering chocolate all over my car floor, leaving me with just three bunnies…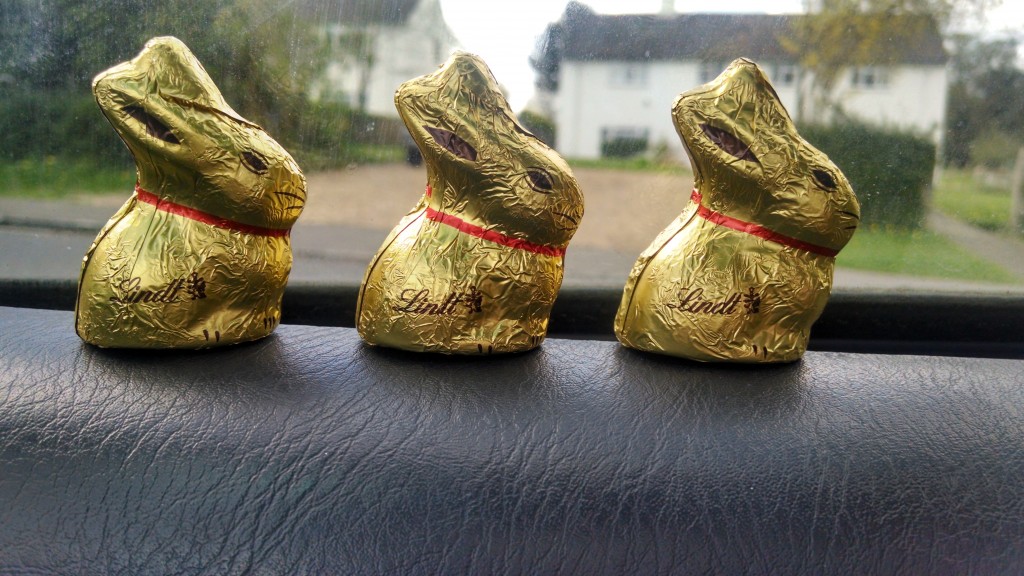 …turns out Margarita's children were there for the day, so in the end I tied them into a little bag and left them in the kitchen for them to find later instead.
I was so full after a delicious (but very heavy!) lunch of lasagne, homemade bread and salad followed by an apple tart.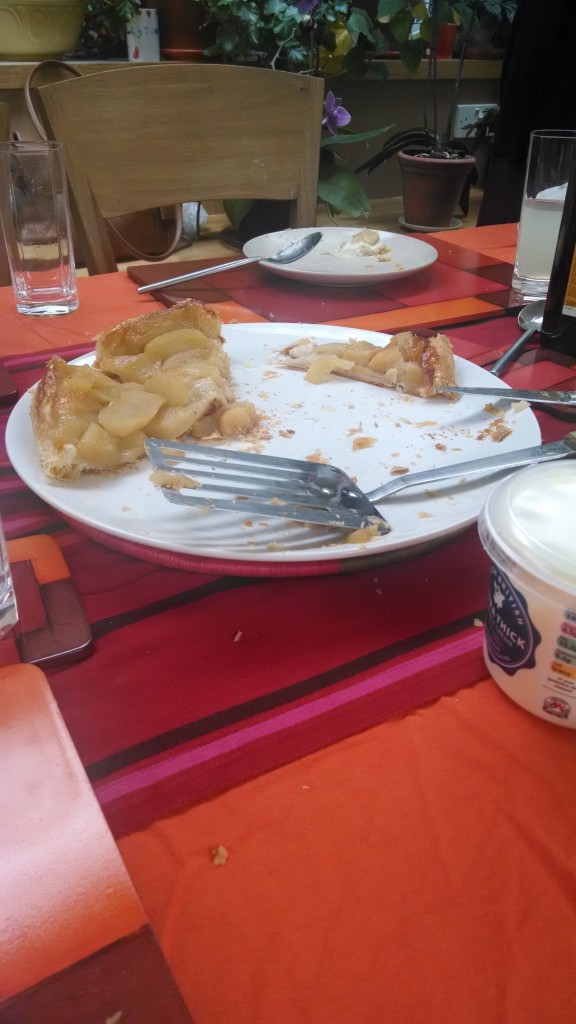 We were all ready to head out for a walk after dinner and Helen became the new owner of Jenny's baby.  Pretty sure Jenny got the best deal here.  Not sure I'd enjoy a 45minute walk with a baby strapped to my front!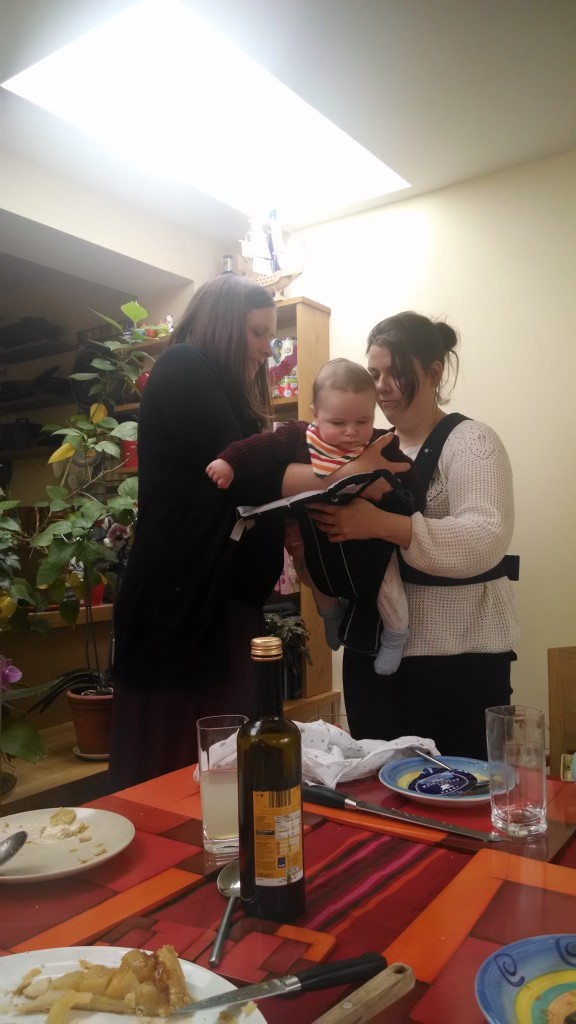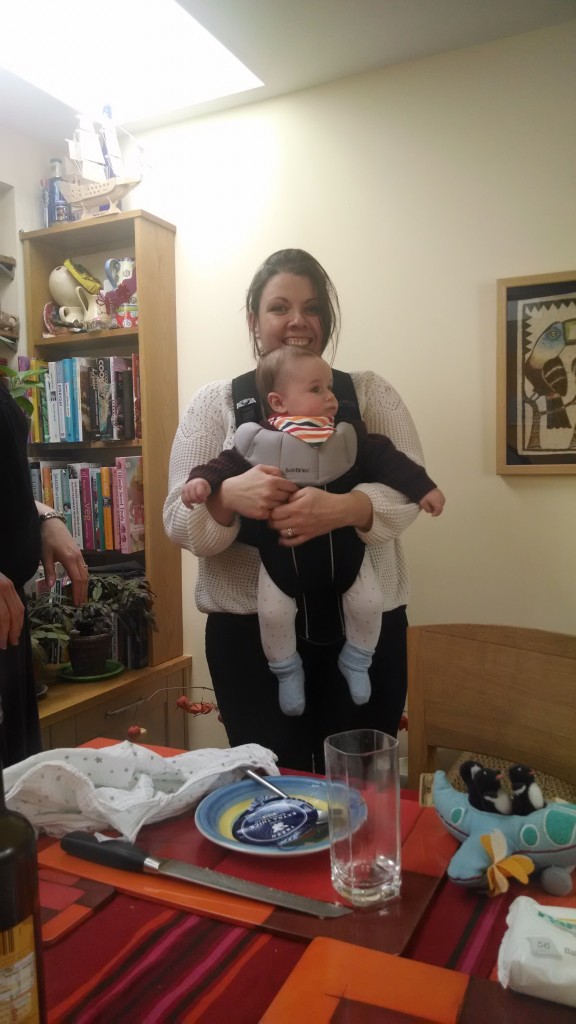 Margarita lives in Madingley, and residents of the village are welcome to roam the grounds of the Hall situated within the village.  So we did.  It was a lovely day and there was no need for jackets.  Her two girls had lots of fun playing on their scooters and rolling around on the grass.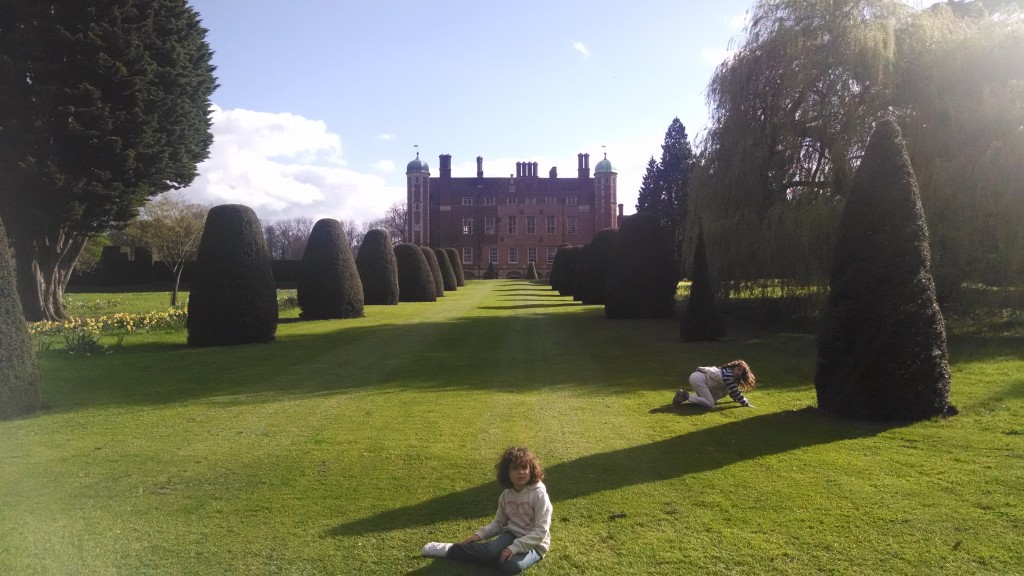 I was too late back to make it to running club in the end, so headed out for a 5 mile trail run instead which probably left me more relaxed and refreshed for the marathon on Sunday than a speed session would have done anyway.
Then I decided to adopt the Bella pose and lay out on the sofa with Dan and the first two episodes of Season 4 of Prison Break.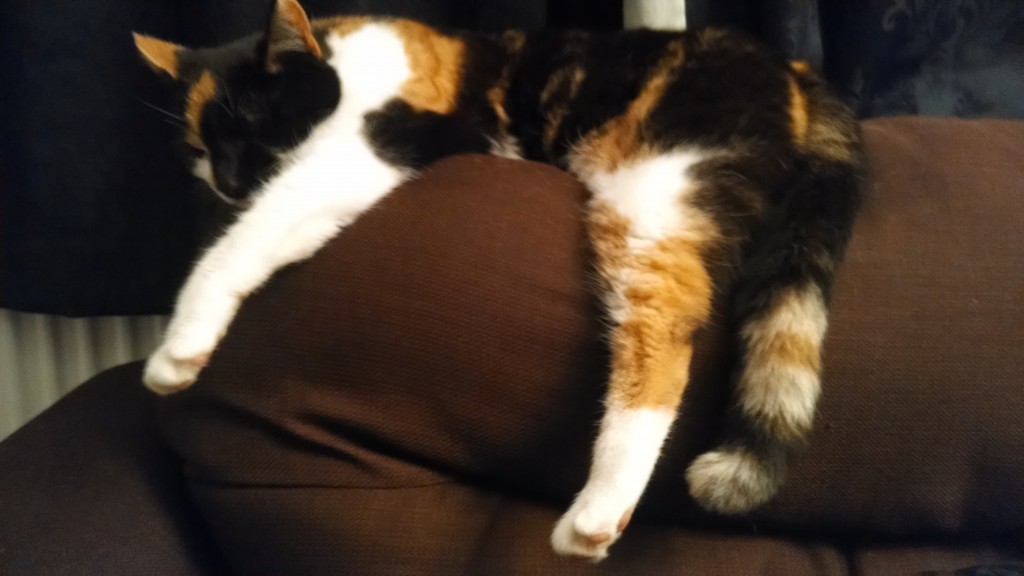 Are you any good at pub quizzes?
Could you have answered the above running questions?