Just a quick check in before running the marathon tomorrow. We've arrived and are currently listening to the football updates in our hotel room. Dan did travel all the way down for my marathon. It's only fair if I let him have the footy on!
Our room is clearly not the double we thought it was though…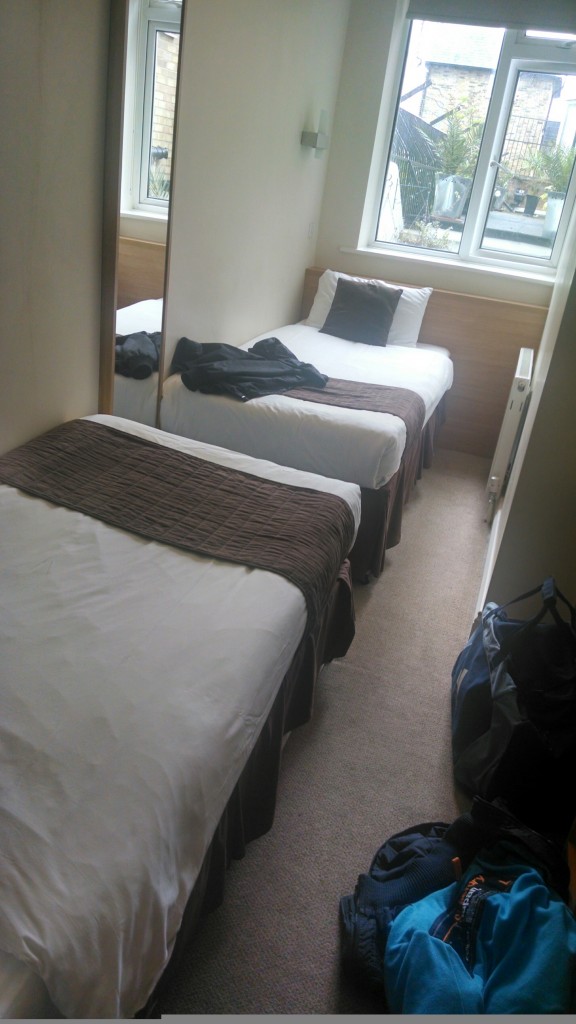 …Oops! At least I'll get a good night's sleep!
This morning I volunteered at Northampton parkrun as Dan was hoping to get another PB.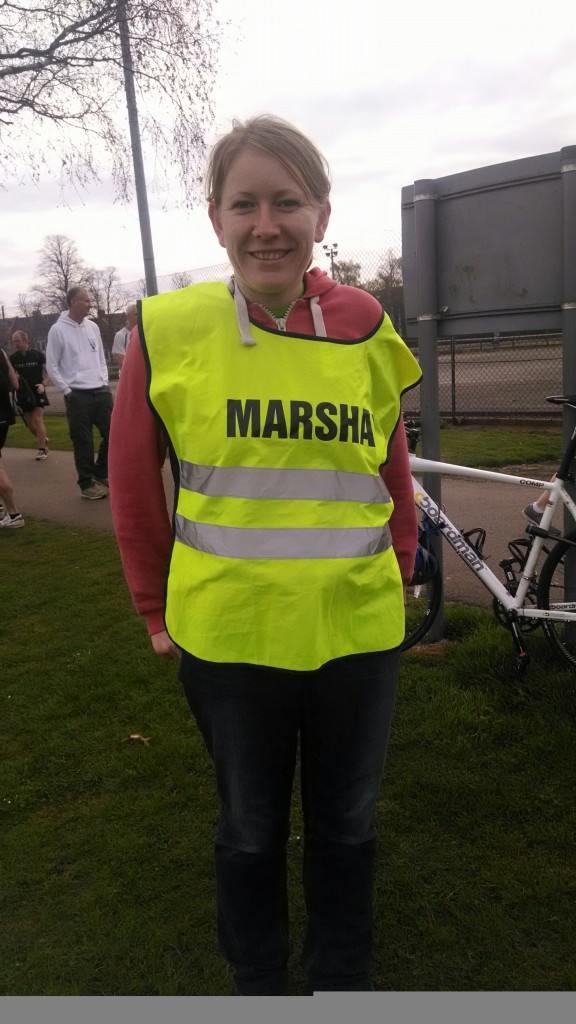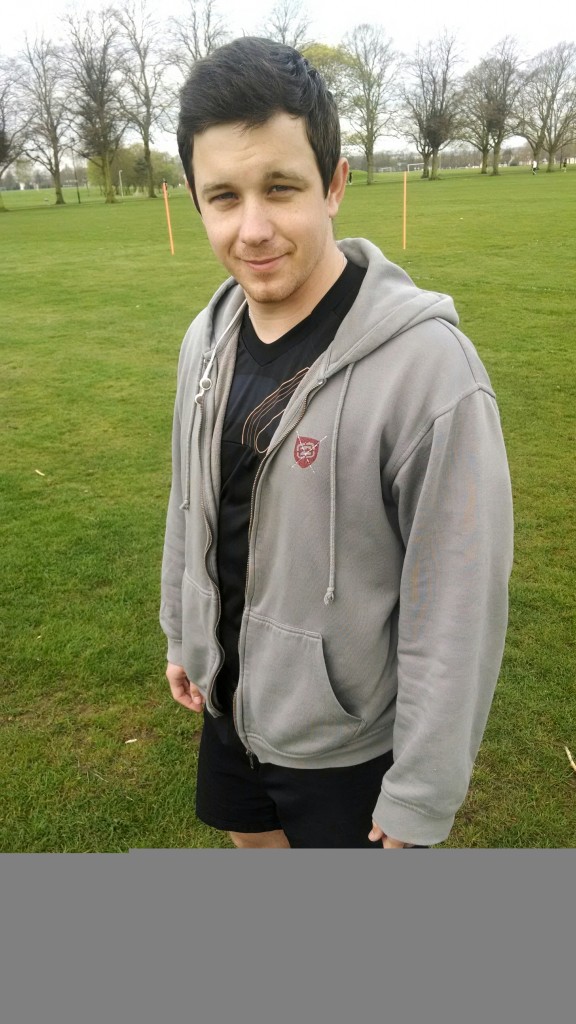 Which he did. He smashed it, taking more than half a minute off his time and coming in in 27:39. Soon I won't be able to offer to pace him anymore…he's going to be speeding past me! I think realistically a sub 25 should be in his sights by the end of the year.
Dan's "smashed-my-PB" face…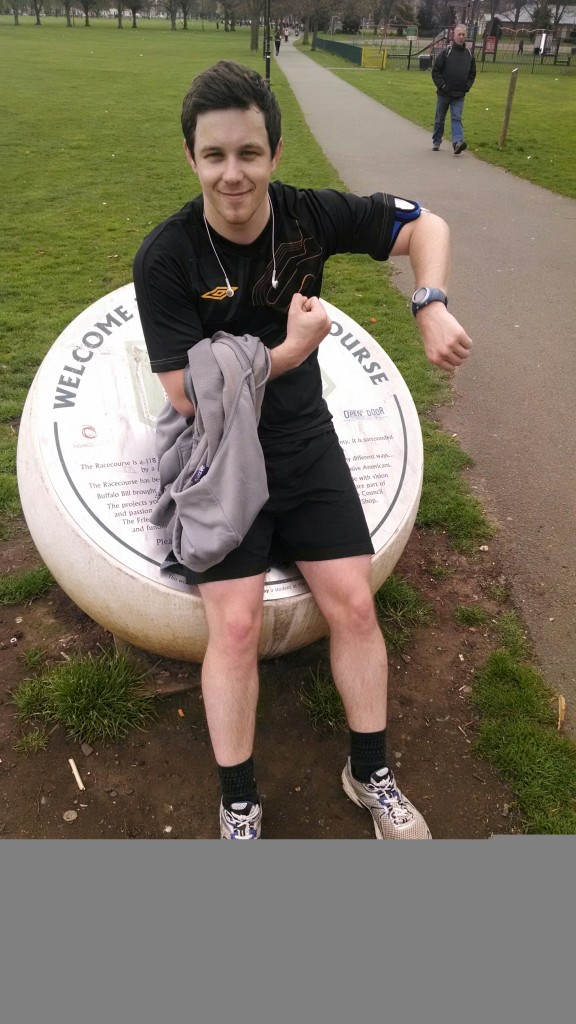 After helping set up the finishing chute I stood on a corner close to the finish, directing runners and cheering them on. To begin with I felt a little silly repeating myself and clapping on my own but Dan joined me for the last 15 minutes and I was much less conscious cheering with someone. Runners and marshals alike were really friendly and I was amazed just how many people thanked us at the end. Lovely to give something back to the parkrun community!
Well, I'd best head off and sort out where my pizza tea is going to come from now…
Ever parkrun marshaled before?
Favourite night before a race meal?