Yesterday I sat down and worked through our money and looked how much we have left for the month (not much!)  I hate going through our accounts and sorting out the money and should really go through it on a weekly basis, but I tend to put it off for at least 5-6 weeks at a time lately as it is so depressing!
This month has been especially low on money.  Not only have we had to pay out for solicitor and mortgage fees for the house move, but we are now just over fifteen weeks away from our wedding with companies starting to ask for the next chunk of deposit and we traveled down for London marathon last week.
Ever sat down and worked out how much it costs to go to a big city marathon?  Well, I just did…
Race entry – £31
Race expo visit – £28 – I didn't have to go down beforehand, but having never been and wanting to look round all of the stands I didn't want to do so the day before the race in the busy crowds and have to be on my feet for the full day.  I'm very glad I didn't leave it until the Saturday as my feet ached all night after traipsing around on the Thursday.
London marathon top – £32 – Again, something I didn't have to have but not knowing if I will ever get another place in London marathon a VLM training top was definitely something I wanted.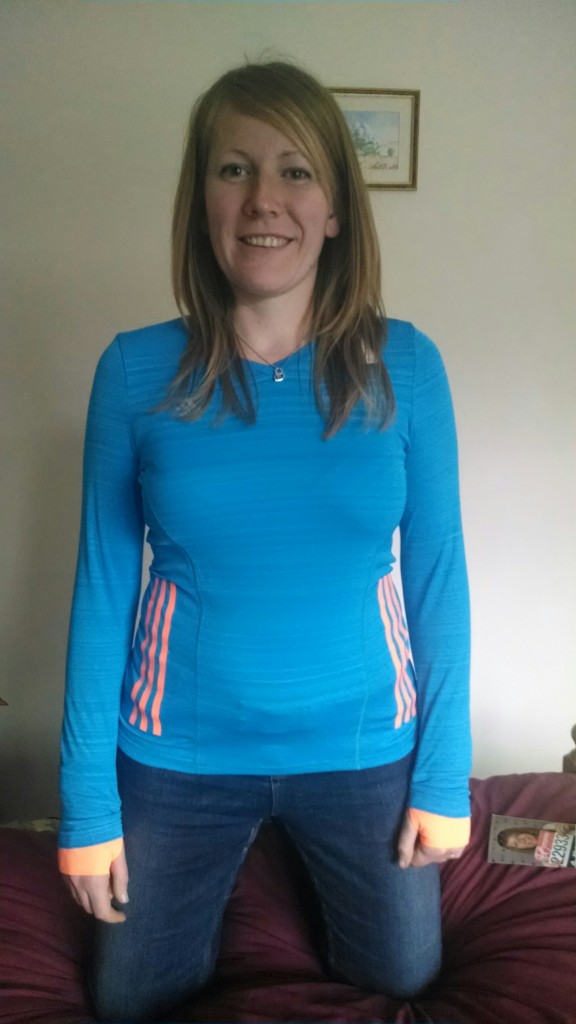 Hotel for two nights – £202 – Not essential for two nights, we could have returned after the race but it was nice not to have to rush back as soon as the race was over.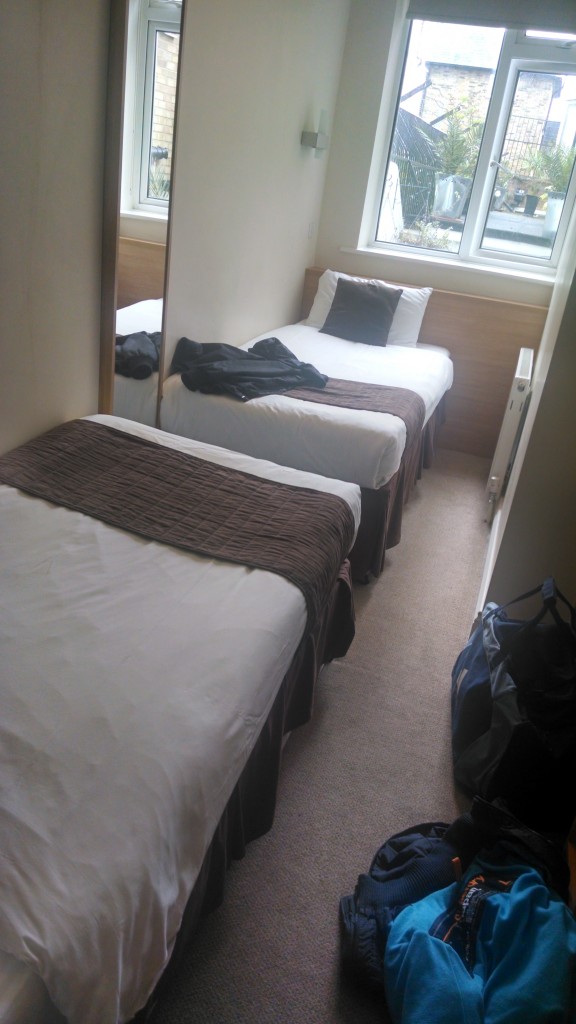 Two meals out – £26.20 (Love that our pre-marathon meal came to 26.2!) + £35.65 after the race.  Pizza was essential the night before the race as I know my stomach copes with running on it.  The meal after the race was kind of a treat for Dan for traipsing around London supporting me for the weekend.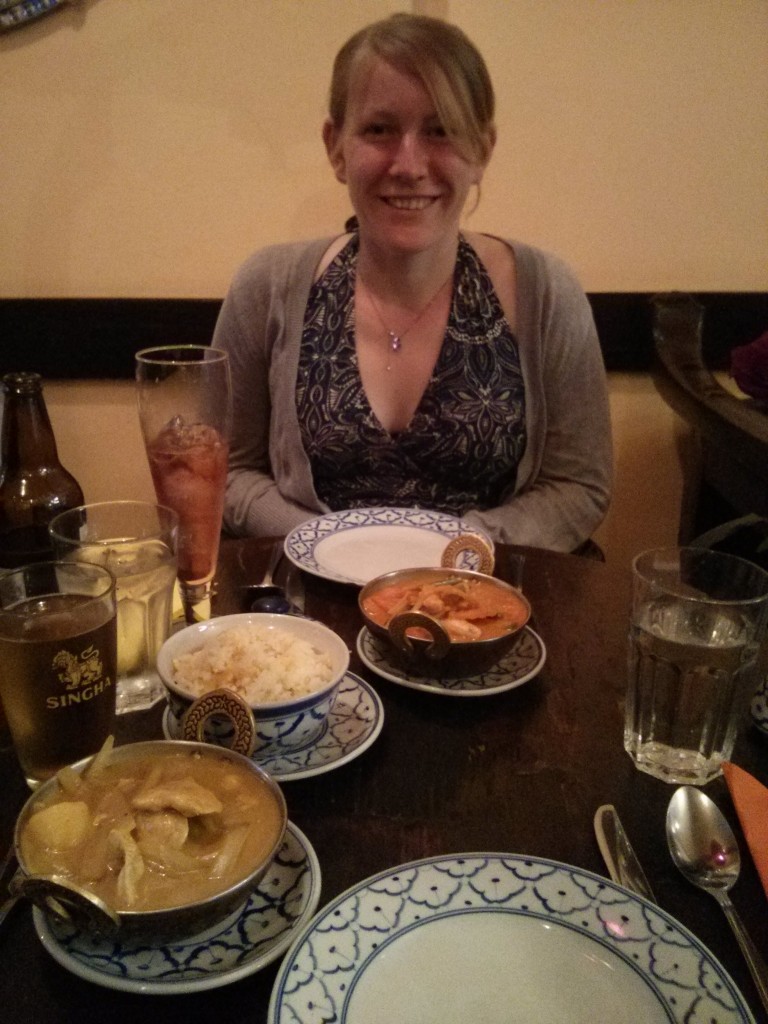 Train tickets – £119 – This covered the train tickets down to the hotel and back again and also tube tickets for Dan the day of the race.  (Marathon runners travel free on the Sunday.)
Obviously we could have saved money by staying for just one night, Dan staying at home and cheering me on from infront of the TV and taking packed sandwiches with us for the weekend but I'm not sure I would have had quite the same experience.  All in all, the trip came to £438.20.  I thought running was a cheap sport?!
We did a Tesco shop last week which ended up coming to £30 more than it usually does (always does when I take Dan…he's like a big child and things keep finding their way into the trolley!)
But anyway, now…now we have very limited funds for food and other necessary items over the coming months!  I tweeted earlier asking if anyone had any tips for cheap meals and received quite a lot of responses…
I've sat down and worked out a meal plan for the remainder of this week using items we still have in our cupboards/freezer but once those are gone, I shall have to get creative!  My favourite tips so far have been to cook a whole chicken at the beginning of the week and then use the meat for several meals and to make use of the slow cooker, which I have been doing just lately anyway.  I also try and make use of the reduced hour at my local Co-op as it is only at the bottom of my road.
I did enjoy a sweet baked potato with scrambled egg and some plum tomatoes on the side for lunch this afternoon, but I shall have to think hard about my thrifty lunches next week!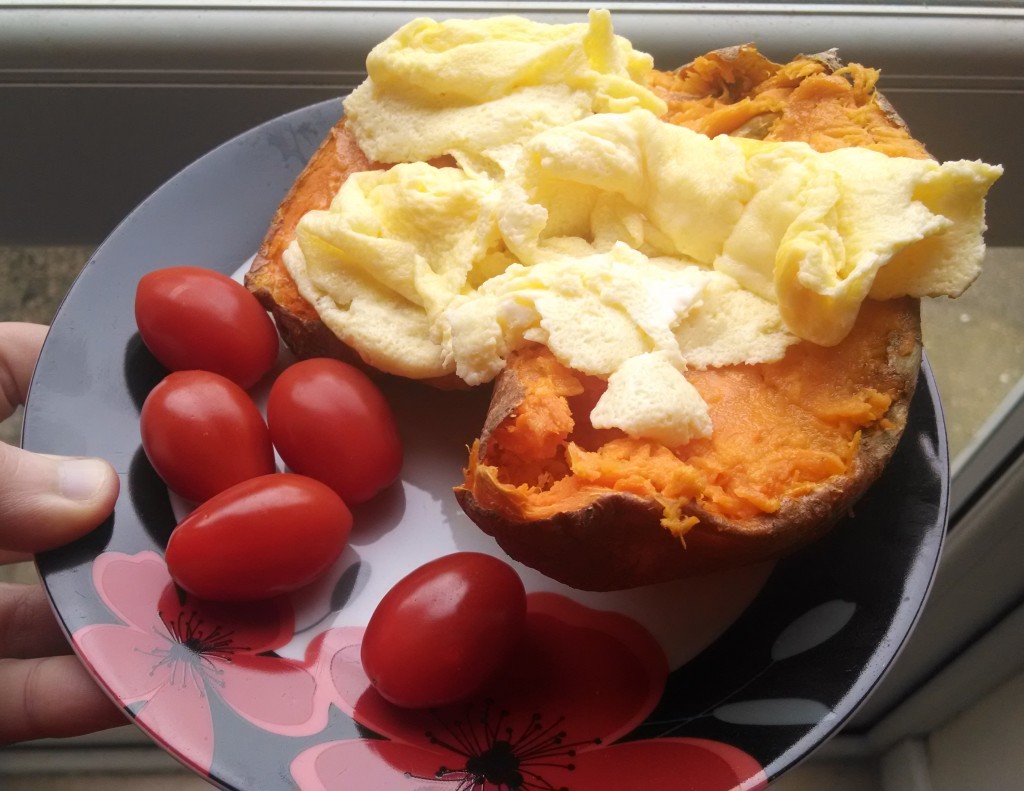 A quick couple of London marathon related links…
Some great London Marathon 2014 facts from Runner's World.
Steve Way's Garmin stats from London marathon. .. – (Third Brit finisher.)  Check out that pacing consistency and such a low heart rate!  Amazing!
A cheating marathon runner… – what satisfaction comes from cheating?!
And the reward that has been offered to the cheat…. – Love this!
What are your favourite thrifty meal tips to add?