I've been in a work funk since returning on Wednesday.  The school I started at in September very much still lives in the dark ages (girls one side, boys another and no use of email in the school before I arrived!) and it has been a lot of work making changes in the school system, getting others to accept that the changes are for the better all whilst working in my first Head of Department role as well!
Work funks = sleepless nights = more snacking.
More snacking = problem when just two days earlier I decided that we need to cut back on our food bill.
Favourite tip I've picked up?  Never take your favourite chocolate bar to work – always take your second or third favourite…that way you're much more likely to wait until you're truly hungry before tucking in!
I don't tend to keep chocolate in the house…Favourite, or least favourite I'm pretty sure it would all go relatively quickly!  However, I have been building up a large selection of freebie bars from races, Graze boxes I wasn't as fond of and general small snacks that have been filling up my cupboard over the past couple of years.
On Wednesday I threw together a bag of odd snacks to keep under my desk at work.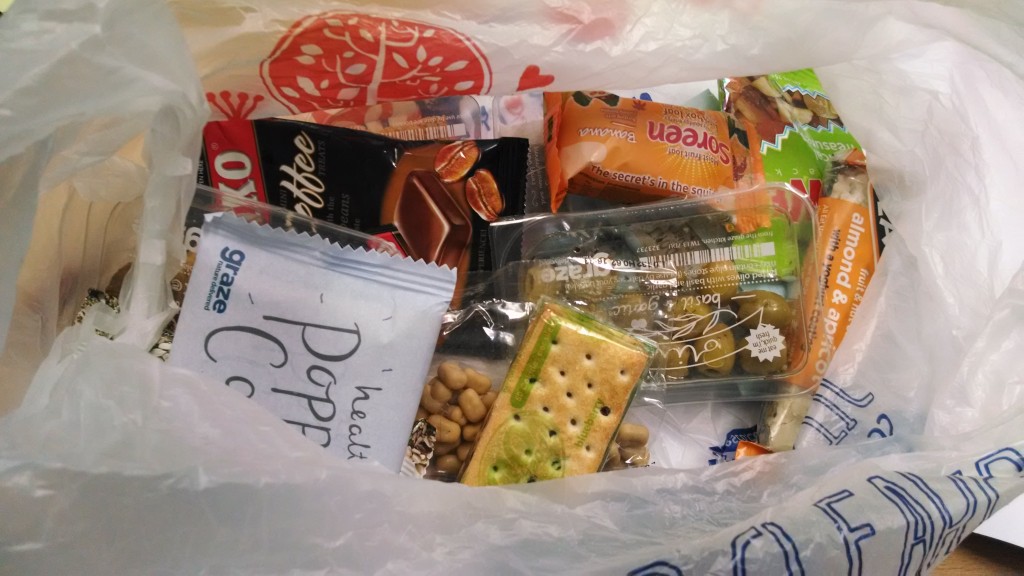 But it still left a massive pile of gels and snacks in my kitchen cupboard…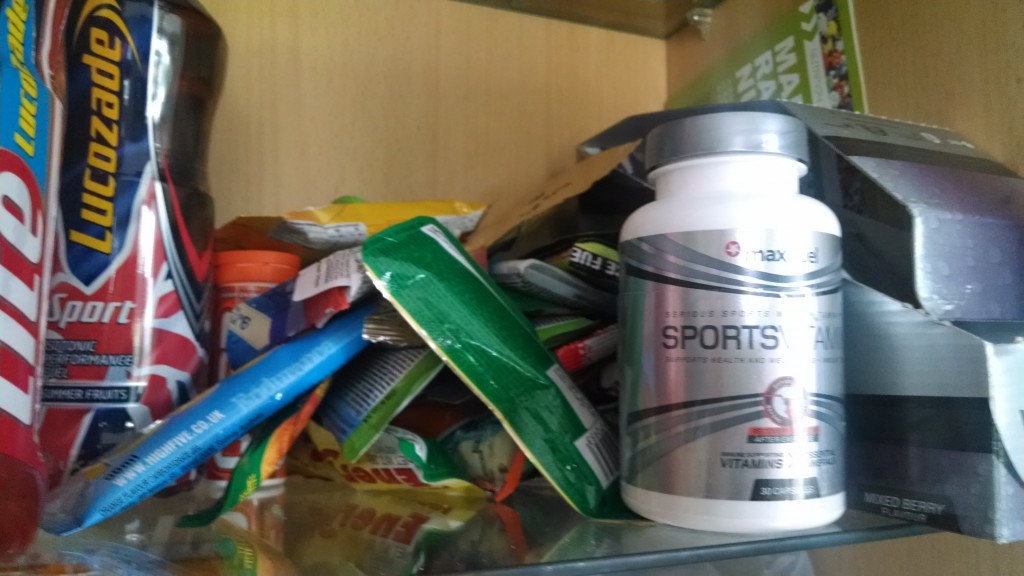 …and also a spare fruit bowl full of odd bits!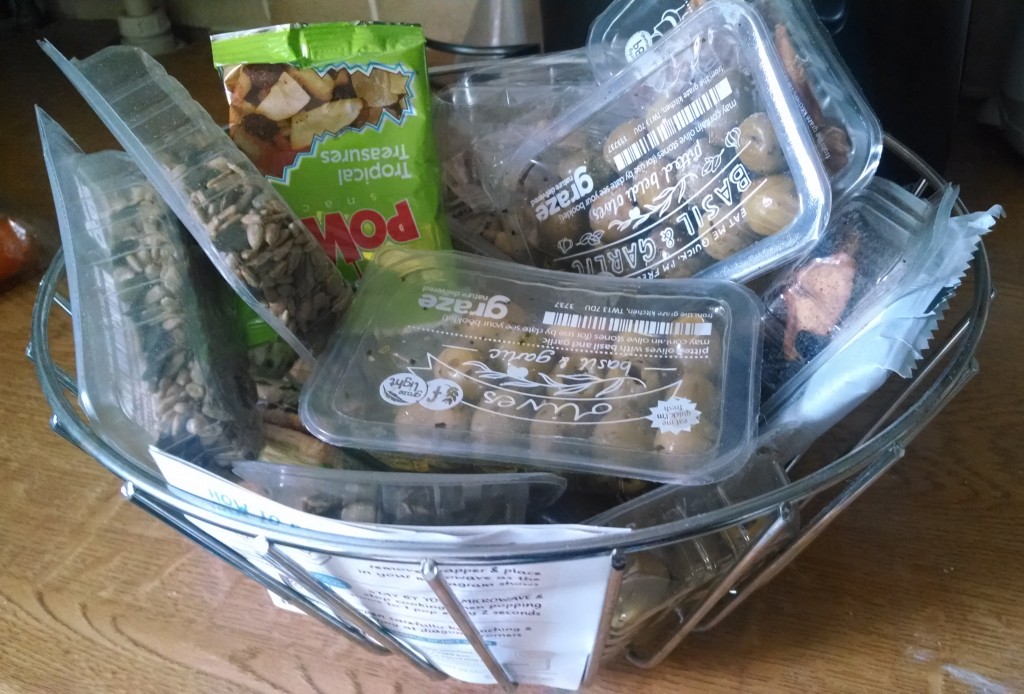 My aim is to have gotten through this little(!) lot by the time we move!  No need to buy more snacks for a while yet!
Over the past few days several people have suggested shopping at Aldi to try and save some more money on groceries and after chatting with Dan we have decided to give it a go next week.  We'd been put off in the past as I'm not sure they take credit cards?  And we religiously use our Tesco credit card for all purchases; using the points we collect for a couple of free breaks each year. If you aren't that frugal, https://www.unsecuredpersonalloansnow.com/unsecured-personal-loans/utah may be an option for you.
Although there are many ways for us to save money within the house over the next few months, I think the food shop is the area where we can make the most adjustments and savings.
This post : On the cheap: Healthy eating Part 2 from Laura has loads of great ideas for keeping food costs down.
Do you stockpile the snacks that aren't your favourites?!