I feel like there has been lot of randomness in my life just lately.  Therefore, here are five random snippets of information about my week.
#1. I spent several hours last night sorting through my old folder of letters from school/college/uni.  I've asked my Maid of Honour to make a speech at the wedding, before the Best Man stands up, and she has asked for a pile of our old letters to get some inspiration.  I had so much fun reading and sorting through them last night.  Some of them made me laugh so hard.  I can't believe the things I used to stress about when I was at high school.  Boys?  Really?!  Here's a postcard from Idaho I found from my best friend the year before we travelled to Idaho together.  (2000)  Not sure it was worth the stamp!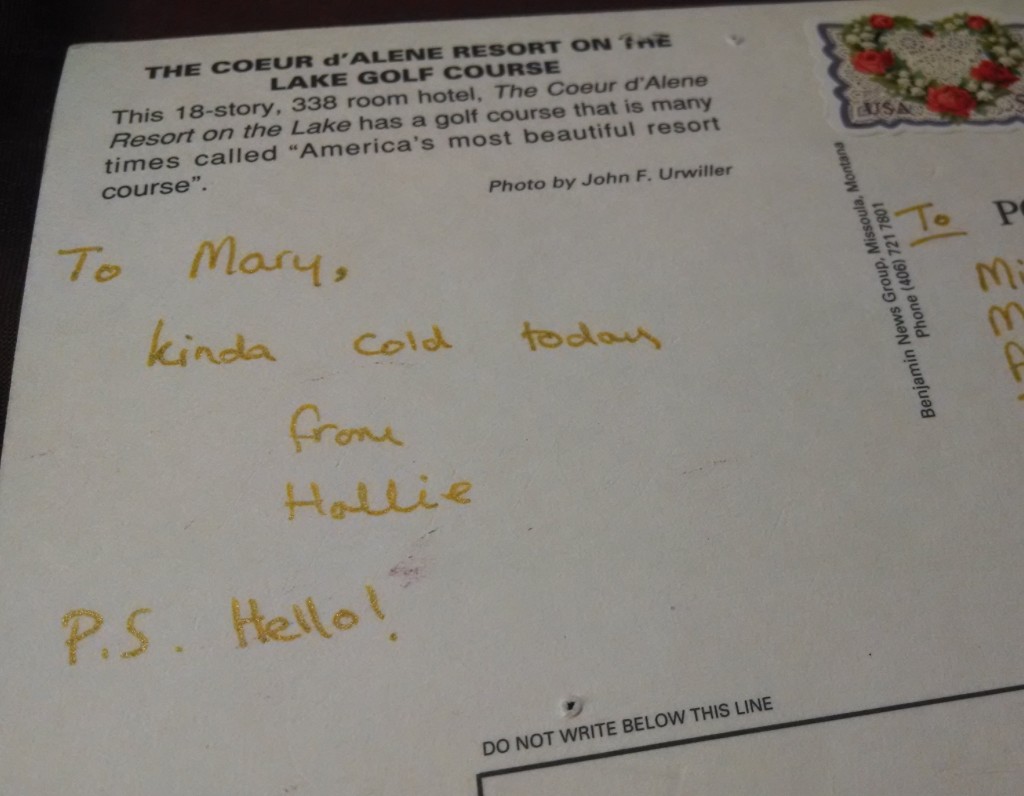 #2. I was invited to go on a 24 mile trail run this morning.  I really wanted to go but in the end I declined.  It was with runners a fair bit faster than me and despite them planning on running it 'slow', their slow would not feel as slow for me!  Next weekend I am running the 12 hour ContiRun as a solo competitor and I need a little energy left in my legs!  Parkrun for me this morning instead!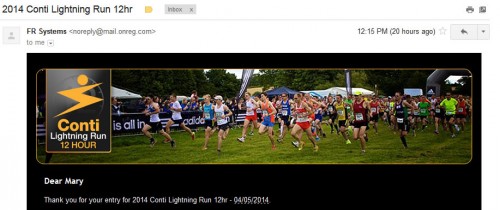 #3. I got more snide remarks about my eating habits.  I mentioned a while ago about the comments the Headteacher had made about my eating at school.  Yesterday I headed to the kitchen to use the microwave for a Graze popcorn pack.  The receptionist came over to see what I was making and exclaimed "Is that as part of your lunch?!  Well, it's a good job you do all that running.  Think how many calories are in that bag!"  As I had the Graze book with me I could tell her that there were only 127 calories in the bag, to which she then pointed out "Well, think about the fat content.  That's going to make you gain loads of weight!"  Why do people have to comment on what I eat?  This annoys me so much!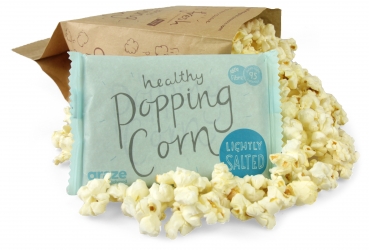 #4. It's 105 days until I become Mrs Pearson (this still sounds so weird…that's Dan's Mum's name!)  I feel like we haven't really done a lot wedding wise for a while now.  When my parents came up last week we sent a couple of invitations back with them to distribute to family in Norfolk.  To save on postage costs (53p per second class stamp!) we're planning on passing out invitations as and when we see people from now on.  We should have our first responses back this week and I'm excited to see what people are going to choose for their meals!  I've also got my hair trial appointment booked for June now and my make up trial for the same day.  The hairdresser is the same one that has done my hair for two friend's weddings and she has always done a great job.  But I'm a little nervous about having my makeup done.  My Maid of Honour is paying for my makeup on the day as part of my Christmas present but I'm not a fan of people going near my eyes!  A professional will do a much better job than I ever would though!
Dan's Mum has also made us a lot of bunting to decorate the hall for the reception.  The hall has been kept very plain – white walls and wooden features so it should be nice and easy to make it fit with our yellow and rustic colour scheme.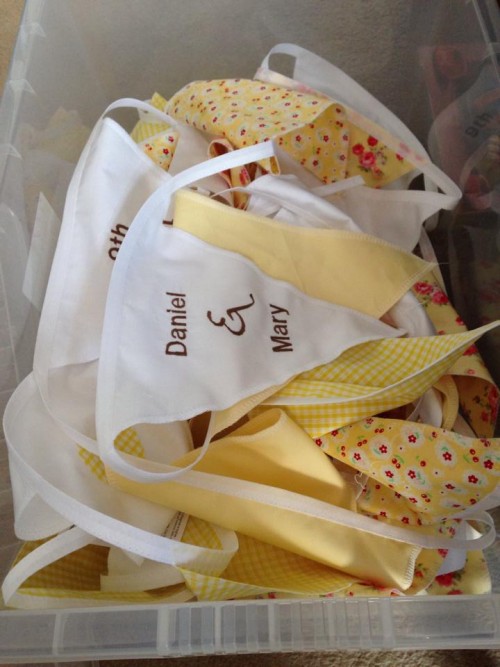 We've also got our cake board this week.  Both Dan and I wanted an irregular rusticy tree stump style board and we have gone with this one which I love.  (Personally I like this style of cake too, but Dan wasn't a fan.)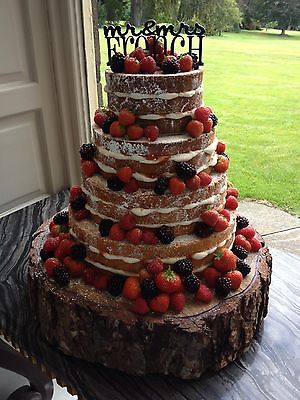 #5. All my current school resources revolve around London Marathon.  Thanks to the hype surrounding Mo, lots of the kids have been chatting about running lately.  The girls at our school are going to attend the Cancer Research Race for Life event in Northampton later on in the year and apparently this event is strongly supported each year by the school.  My database lesson yesterday did prompt some random questions such as "Do female runners wear nipple plasters?"  And "Did Paula Radcliffe really poo in the road?"  Gotta love how open kids are!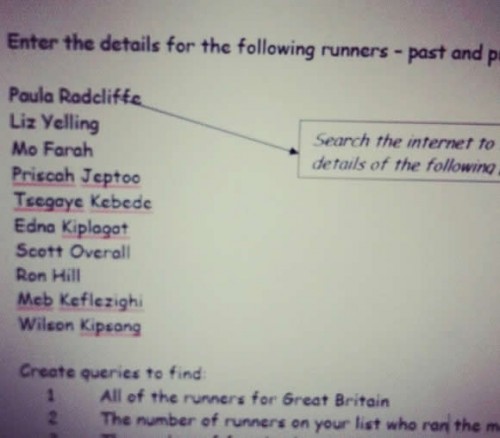 Do you keep old letters from friends?  I'm such a nostalgic person I kept pretty much everything that was ever passed round in high school!