Yesterday morning our estate agent popped round to take some photos of our house between rain showers.  So hopefully, all being well, we should finally see our house with a For Sale board up by the end of the week.  Our estate agent is actually a keen runner and spotted me when I marshaled at parkrun a few weeks back.  Cue lots of race tactics talk between photos and chat about the Great North Run, which we both have a place in this year.
Dan and I had got the bulk of the tidying done over the weekend, so I just had the finishing touches (mainly hiding stuff!) to sort out yesterday morning.  Bella was not helpful in the slightest during this process as it involved emptying and filling lots of bags.  She loves a good bag!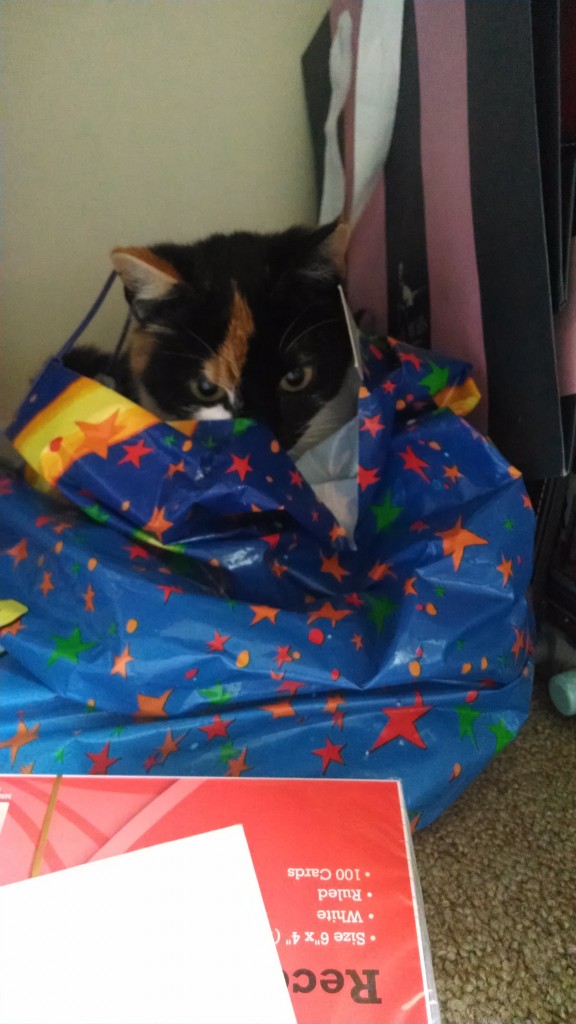 After the estate agent visit, I caught up on some school work and emails before grabbing some soup and making plans to meet up with an old uni friend for dinner.  His Mum now lives not far from mine in Norfolk and last time we met at The Swan Inn in Horning.  Recently we realised that this was two years ago and knew we had to meet up again for a catchup before my wedding day!  Initially I planned on staying at my Mum's for a couple of days and tying meeting Rich in with a family visit, but with the amount of work I have on at the minute, it ended up being more practical just driving over for the evening – despite it turning out to be a two hour trip due to roadworks!  Rich treated me to dinner though, so the evening ended up costing less than I thought.
As we hadn't seen each other in so long we had a lot of catching up to do, so picked at some bread and oil on the table before ordering our meals probably an hour after sitting down!
I decided to go for the Ricotta, spinach and tomato tart, served with Mediterranean vegetables and baby potatoes.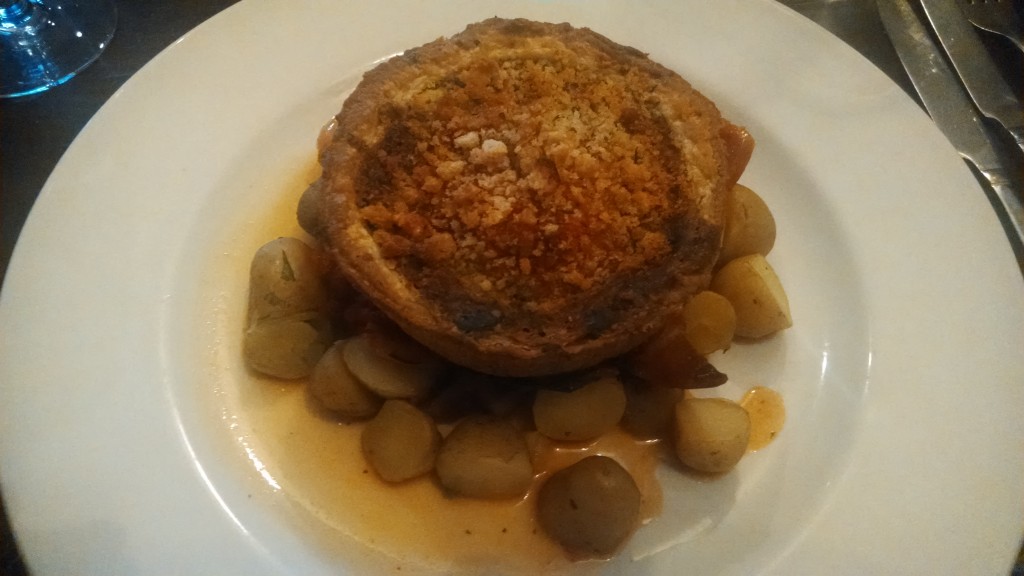 It looked rather plain on the dish, with all of the colourful vegetables hidden underneath the tart.  I would have hidden the potatoes and brought the veg out on show!  It was delicious though and I ate every bite!
Over dinner my friend was telling me that he had been trying to bulk up for an upcoming holiday and had hired a personal trainer for a couple of sessions each week.  He had been gym bound 5-6 days every week for the past month.  At uni I think he joined me at the gym once – more for the social side than anything and then he followed it up with a trip to McDonalds!  He's proud to be eating a lot cleaner now though with oats, egg and chicken being the main elements of his meals.  But he's struggling to fit in the 5000 calories a day that his trainer wants him to eat.  5000 calories a day?!  That's a huge amount to ask someone to eat when they're used to eating less than half of that!  200g oats in the morning and six eggs with two tins of tuna for lunch.  I like my food but I'm sure I would be struggling with that amount as well!  He's doing something right though clearly, as his body fat has reduced to 8% over the past month.
Have you ever seen a personal trainer before?…  I've never seen a personal trainer, although have been tempted in the past to get another person's professional opinion on areas I could improve on.