…here are the things I took with me…Five tech t-shirts, four pairs of socks, three pairs of shorts, two pairs of trainers, and a Garmin that didn't record my race!  << Have recovered the data now! 

I'd planned to get my recap written first thing this morning, but I've not really been able to concentrate very well today.  Such a busy weekend after the Conti 12 hour run Sunday which I camped over for on Saturday night and then spectating at Milton Keynes Marathon yesterday as well as a school inspection and Dad into hospital today.  But I'll save my MK Marathon recap for tomorrow…
This might be a long post, so if you're just after the gist of it, check out yesterday's post instead.
Saturday lunchtime I headed up to Catton Park in the Midlands to set up camp with ten fellow runners and our crew.
Saturday afternoon was pretty leisurely after we'd set up camp (I'd missed the actual tent erecting) and involved the ten of us stretching out, reading running magazines and drinking cider.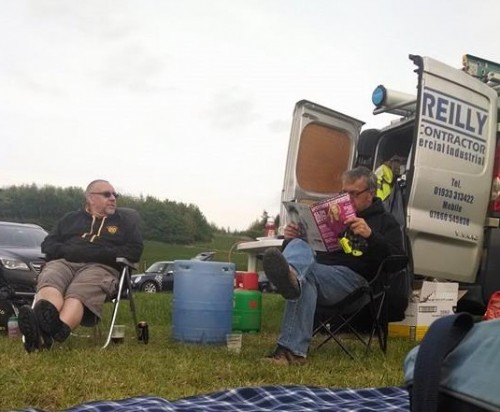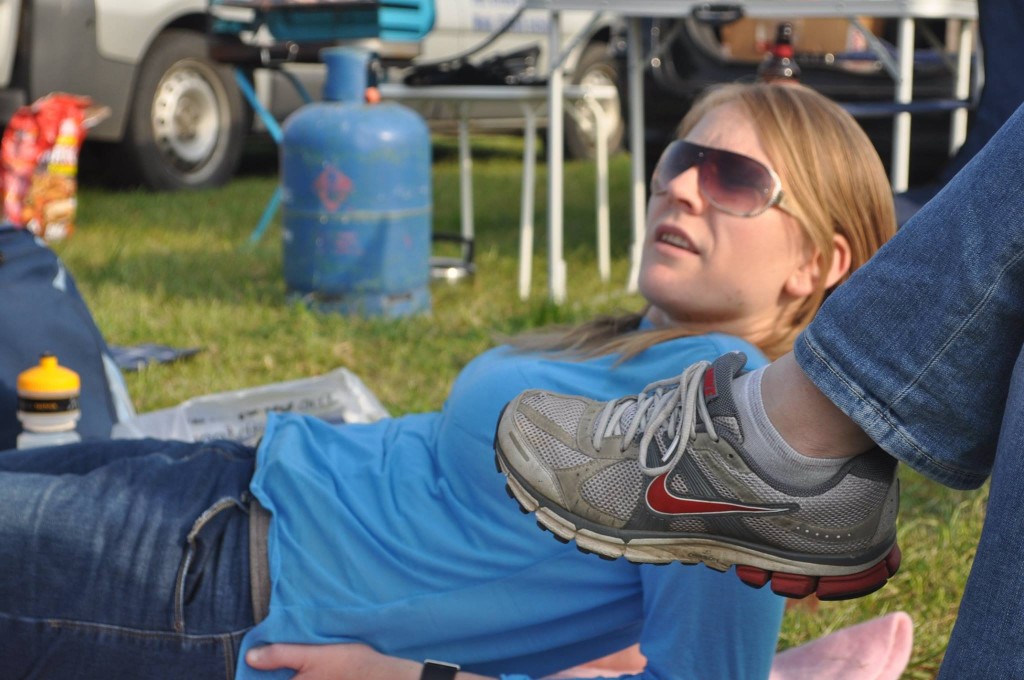 After burgers had been dished out from the BBQ (I stuck to my routine pre-race vegetable pizza), Laura and I went off to explore a little of the course whilst it was still light enough to see.  The others had all trapsed round a little earlier in the day and we hadn't wanted to use energy up travelling the whole course.  We decided to check out the first little section and then to walk back along the last section.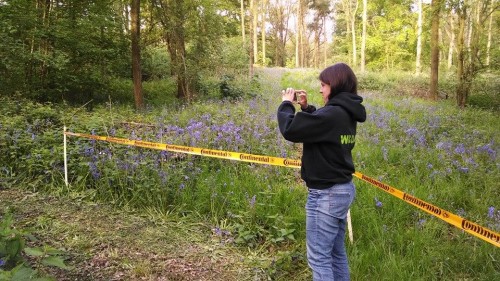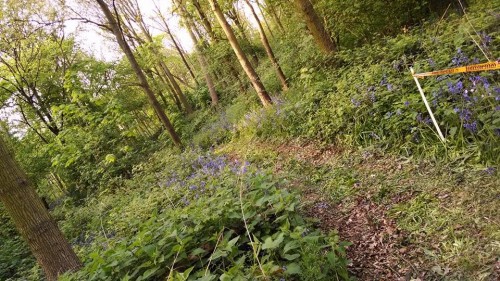 The first section was through a small wood where narrow paths had been made with a quad-bike for runners to follow.  The course was marked out really well with yellow Continental tape for us to follow, but both Laura and I noted that the tracks appeared slippery and it was rather rutted in places.  Very pretty though.
We hadn't followed the course exactly for the first kilometre, but rather seen that it looped back to the wood in the distance so snuck in.  Good job we didn't follow the course round as the worst hill I've run on any course (aside from Dusk 'til Dawn) was in that first km and I might not have slept as well as I did otherwise!
When we looped back through the start line to view the last half kilometre of the course we discovered that it was the opposite of the gravel paths and crushed bluebells we had been walking on earlier, and instead was all grass.  We could see quite a lot of people in the distance walking what appeared to be the whole course so we could work out roughly where the route would take us.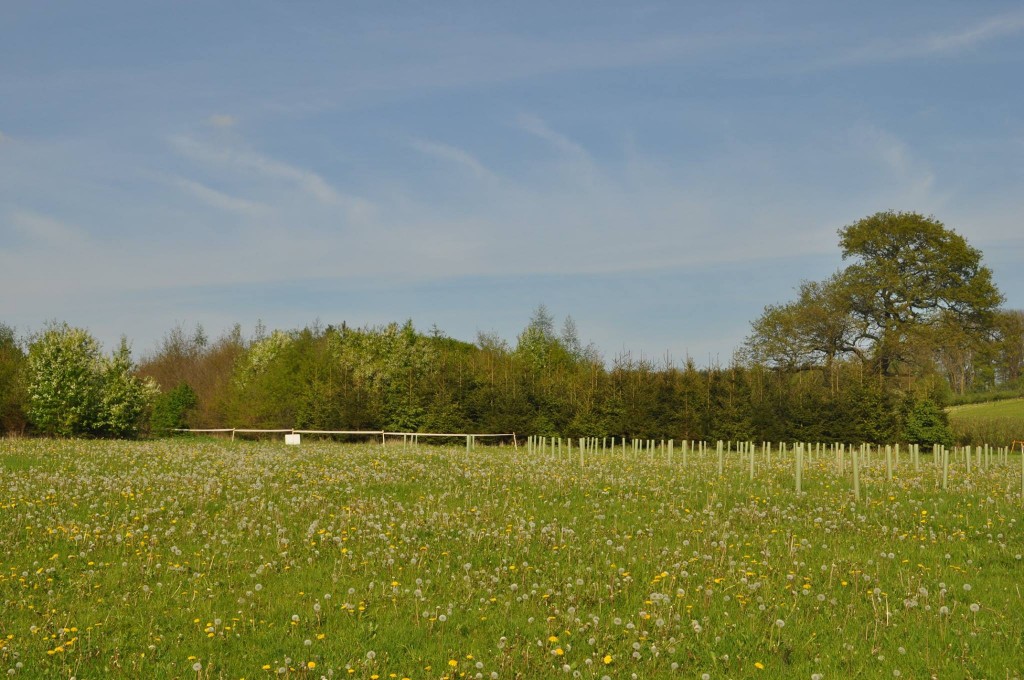 Anne-Marie who I was an Operation Ultra winner with me for Women's Running magazine last year was also running the race so stopped by to sit out with us in the evening.  She had already walked the course and told us that through the woods the path was quite slanted and technical and that the muddy puddle towards the end was in an awkward place.
In the end all but four of the Welly runners bunked down in one massive tent and were bundled up in sleeping bags and under numerous blankets to try and ensure we didn't get woken from the cold in the middle of the night.  I had a relatively good night's sleep and only woke once before we all started to rise at 4:50am for an early morning breakfast and pre-race briefing at 5:30am.  CRAZY time for a pre-race briefing!  I was surprised at how light it was by this point though.  I ummmed and ahhhed about what to wear, guessing it would be cold in the wooded section.  Knowing that I could return to my tent at any time to swap my outfit for something cooler I decided on shorts, my Bristol half tee and club vest over the top.  I have to say this was the perfect combo and I didn't overheat at all on the course.  We were very lucky with the weather – slightly overcast yet warm enough for lap runners/spectators to sit out.
I had vaguely worked out in my head that as long as I kept to sub 15minute miles I would be able to complete the 50 miles I had a rough target of in my head.  I was trying hard to make myself slow down from the beginning and soon settled into a near back-marker position, knowing that many of the 170 runners were probably part of 5 person teams or the pairs race and all probably a lot more experienced than me!  These runners were wearing neon orange wristbands which they had to pass on to the next runner on their team at the end of each lap.  At the beginning I found myself checking runners' wrists as they sped past me – looking for confirmation that I was running further than them but I soon relaxed into my place and enjoying the race.
We almost immediately bottlenecked as less than a km in we headed up a very steep and narrow track covered in tree roots.  We were already almost all walking after only 5 minutes!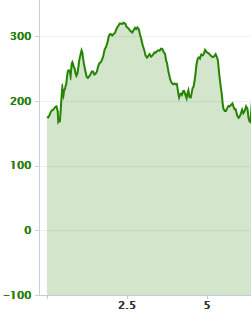 That's the full course elevation, squidged over a tiny width but you can see how steep it was almost straight away!
I aimed to slowly run most of the course on the first lap, and other than the bottleneck at the first hill and just before mile 5 kept to this 'rule' I'd set myself.  It was a lovely course.  The sun was then emerging when we first arrived out of the wood and a few of the runners I was running close to commented on how pretty it looked.  The middle of the course was relatively flat other than a few gradual lumps and bumps and followed some farm tracks and the outside of fields.  In a couple of places, tractor tyres had clearly been through when it was muddy earlier in the year and had then hardened the ground to make running difficult – especially during the later laps.
At about 5.5km there was a water station, positioned in the farm entrance to a field, so also accessible from kilometre 8.5.  Water was served in plastic cups and somehow was always cold – even towards the very end of the race after it had been sat out in the sun!  There were some nice downhills on the second half of the course – ones where you could really let your legs carry you down and forget about effort or pace or that you had to continue running for the next 11.5hours!  I was almost tempted the first time round to put my arms out like an aeroplane but then thought I should probably reserve some of that energy for later on.
At the bottom of one slight downhill stretch there was a large muddy puddle.  Although mud never normally bothers me, the idea of slipping in and then running for the rest of the day covered in hard dried mud didn't appeal to me so I followed the lady in front of me's lead and squeezed through a bush to the side instead.  The second time I did this I managed to rip a large hole in my arm, but by the third lap the organisers had placed some slats down for us to cross over.
From 8.5km to the finish it was mainly downhill (other than one small climb) and we had a lovely freefall glide down a steep hill before a rolling downhill back through the campsite again.
The first two trips through the start line I didn't hear the loudspeaker read out my name so started to get a little worried that my chip wasn't recording correctly and the information wasn't getting into the commentator box.  After the third lap though when the rest of W&DAC cheered their loudest as I ran through over the timing mat my name was read out for all to hear!  We were supposed to attach our chips around our ankles but my ankles were too fat to leave me much velcro to attach it and I was worried it would fall off without me noticing so in the end I looped it through the laces on my trainer.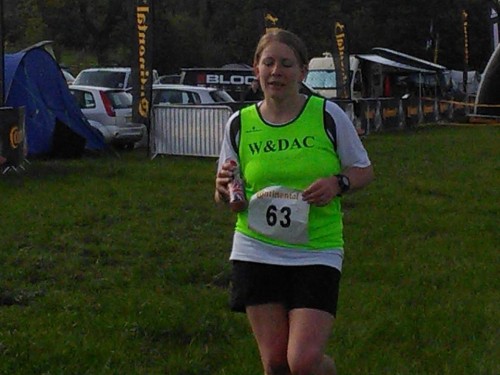 The first lap I waved madly at everyone as I went past and continued through to the second lap but I stopped briefly to collect something every time after that.  Between two and three it was my water bottle, a gel between three and four, more Jelly Babies between four and five, another gel between five and six and a flapjack before my last lap.  Gillian, Colin's wife was a star and super organised when it came to handing out stuff for me over the railings – and pre-empting what I would ask for!
I felt great going in to the second lap and still maintained a strong and steady pace for the second 10k.  As I came through for lap three the rest of my club were shouting out how strong I was still looking.  I did still feel really great and went off with a huge burst of energy before slumping up the first hill.  Who was I kidding?!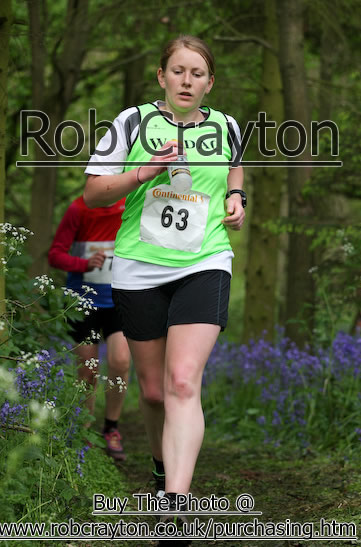 Despite not noticing the photographer I quite like this race photo!
On lap four they brought out a hundred or so soaked sponges in a large container of water.  This was seriously one of the best parts of the race and in later laps I fantasised about making it to the 5.5km mark!  Haha!  Nothing better than cool water squeezed over your head and sponged over your face and neck on a hot race day!
I bumped into Laura halfway round lap four.  I was surprised to see her.  She was really struggling on the uneven ground having not trained much offroad and her hips were playing up.  She had decided to walk the next couple of laps to get to a personal distance best but then pull out so as not to cause futher injury.  I walked with her for a little way before pushing on.
On the next lap Colin caught up with me.  He was a lap ahead and doing well.  We walked a little way together – he updated me on how Kev was getting on (very well) and I filled him in on Laura.  Then when we hit the downhill he headed off.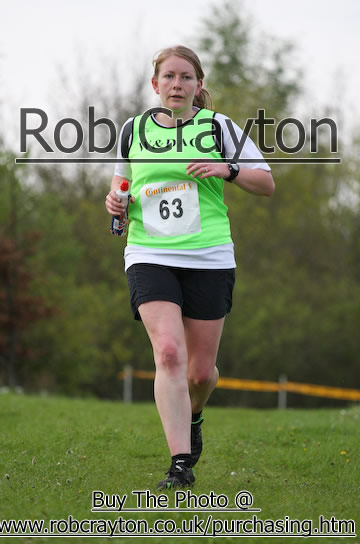 My lap six and I caught up with Stodge, currently on his lap five.  He had taken a brief stop for a Guinness and pie before deciding to carry on for another lap!  We chatted for quite a while – my legs were a little achy by now, but nothing that was going to stop me.  When Kev headed up behind us not long after and asked how many more laps we were intending to run my response was "At least two more".  I knew that maintaining my current run-walk pace I could complete nine laps (55.8 miles) before the twelve hours was up and not need the leeway of heading out for my final lap at 11hrs 55mins.  Kev, like Stodge, had stopped for 'half a Guinness and a fag' after his last lap with the promise of the second half after his next lap so sped off for his treat not long after!
I came into the campsitea few minutes after he did and declared I just wanted to sit down.  Everyone insisted I didn't and instead I wandered to the tent to collect a flapjack which I struggled to eat – I couldn't produce enough saliva to get it down.  Mentally I still felt pretty strong but as soon as I hit the first hill on that last lap I knew it would be my last.  I walked almost all of the loop apart from the downhills and my body almost went into shut down mode.  I felt incredibly weak and knew I needed some food, although also knew I would not be able to get anything down.  I actually lay down as I felt so lightheaded when I reached the water station.  At the time it seemed perfectly normal…I'd just run 65k and needed a little rest!  Sorry to anyone I alarmed though.
At about 8k I found a bench and thought I would sit on that for a little while but turns out I needed to lay flat out to get the light headedness to pass.  I lowered myself down onto the ground hoping that a) no-one would pass and panic and b) I would be able to get back up again after my rest!  A couple of people ran past without commenting, a few slowed to ask if I was OK and after a few minutes rest I felt strong enough to continue again.
I managed to run down through the finish line on adrenaline but shook my head as my club mates cheered at me.  I was done.  I couldn't believe how quickly my body had wiltered towards the end and how weak I felt.
My friends started trying to talk me into continuing but as I got closer Kev exclaimed at how sweated up I was and they quickly pulled the snacks from the picnic rug so that I could lay down to regain a little energy.  I had plenty of energy to chat but not much energy to sit up and became very light headed again for a while so lay flat out and cheered the remaining runners on from underneath the railings.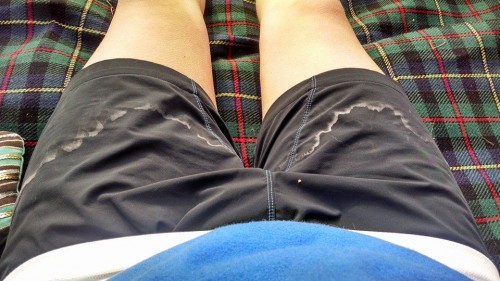 It was frustrating knowing that there was still 90 minutes left of the race but I knew that that was it for me – no way would I have pushed myself for another lap after how I had felt on lap seven.  I was still happy to have achieved 70k and that's only something to improve on next time!
The rest of our club had already finished apart from Colin who went on to run 100k and our ladies team of five who ran 110k between them.  Laura had finished after 50k, Stodge 60k and Kev 80k.  (Kev then went on to run Milton Keynes Marathon on Monday as well!  Mental!)  After about 20 minutes of lying I pulled myself to a seated position with my back against the railings.  Another 20 minutes passed and I headed with Laura to get some food from the onsite cafe.  I stuck to a jacket potato with cheese and beans but whilst we were queueing I ended up having to lay back down on the grass.  Five minutes passed before I felt strong enough to move back to our spot by the finish line and then it took a long while before I could face eating any of my jacket potato.  Probably took me over an hour to eat it from start to finish – I really struggled!
It was fun chilling in the sun by the finish line and watching the runners come in.  Once I'd regained some more energy we headed over to the score boards to see that I had come in eleventh lady overall.  First time I've ever come in the top half of race results before so I was incredibly happy with that!  Colin's 100k took him to seventh place and our ladies team came in fifth.  We've already all pencilled it in for next year.  Such a great race for fun and atmosphere with a beautiful course (even if it was incredibly tough!)
Overall lap times were as follows…
#1: 1:15:41
#2: 1:18:38
#3: 1:22:37
#4: 1:26:39
#5: 1:32:14
#6: 1:35:59
#7: 2:00:02
I finished 11th out of 25 ladies in a total of 10h 31m 50s with my 70k distance and have been researching ways to improve my nutrition for the next ultra since I finished!  What better place to get advice than a campsite filled with ultrarunners?!
Some suggestions I like for future races are pittas filled with mashed potato and cheese, soup and no sweet things in the first half of a race.  If you've made it to the end of this post, any ideas for easy food to get down on an ultra?