Yesterday I ran the Rugby 6.
I ran 20 miles of the Shires and Spires route on Saturday morning, six very easy and fun trail miles on Sunday, an easy 10k on Monday, (I say 'easy' but wearing shorts and a t-shirt I non-stop sweated the entire run!) and then just over 6 miles on Tuesday evening at club hitting sub 8mm pace during portions of the run.
I was incredibly nervous about racing, especially after a high mileage week and made sure to leave work as soon as possible (5:30) to get to Rugby with plenty of time to get changed, pick up my number and relax before the gun went at 7:45pm.  However, as soon as I hit the M1, I got stuck in this…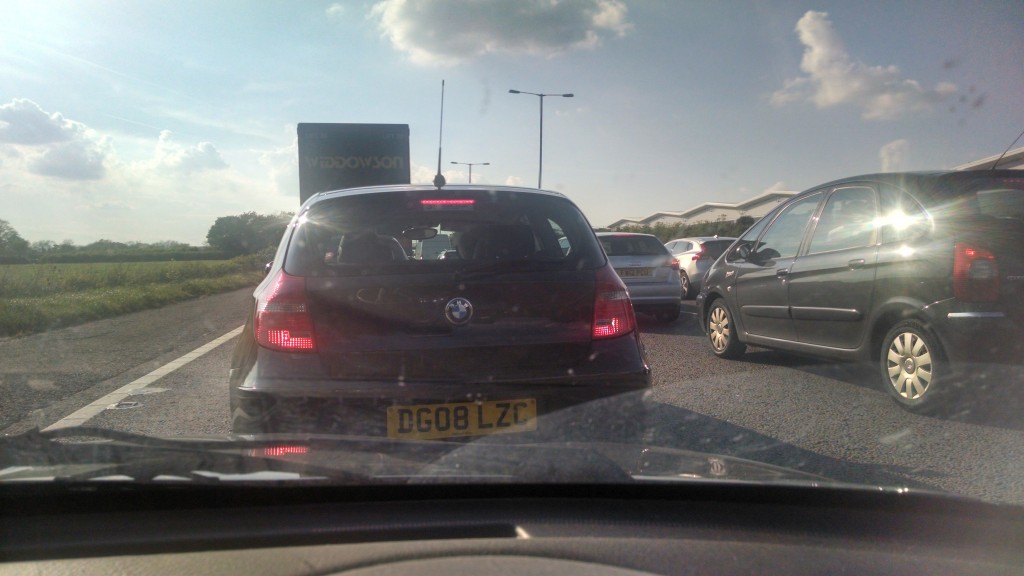 …where I stayed for a good half hour.  Definitely wasn't feeling relaxed as I watched the predicted arrival time on the Satnav tick over!  Luckily though, the queues did move, and I arrived with more than an hour to spare.
When I arrived I decided that I wanted to run the race to what I felt was the best of my ability, so that I had a benchmark to improve on.  I knew my times over short distances had dropped off A LOT over the past year.  I also knew that there were a lot of miles in my legs from the past week which would hinder my ability.
The gun went and my legs flew.  It felt easy.  The course starts on a downhill, and I struggled to hold my legs back.  A lot of the first mile was sub 9mm despite trying to use my watch to keep around the 9:30mm pace.  But my legs soon began to feel heavy and on a very hilly course…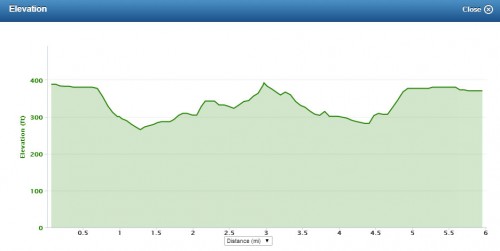 …causing me to shamefully adopt a run/walk technique by the halfway point.  I'm a pretty quick walker and other than one long hill just before the last mile of the race, I never walked for more than 10-15 strides before breaking in to a run again.  As I went through the halfway point, a marshal read out my time as being 29:30.  The running portions of the race I ran at approx 9mm pace…I found myself unable to just run them, as opposed to racing them.  I've been so long out of the short distance racing scene that I have no idea how to pace myself for shorter distances anymore and it was soon clear I had set out too fast for the course.
The final mile is quite nice.  Perfectly flat along a pavement and you can see your clubmates waiting for you at the finish on the other side of the trees.  No chance to walk here!  As soon as my feet hit the grass for the finish their cheers were all I could hear.  We might not be the fastest running club in the county, but we are definitely the loudest!  I covered the last 400metres at Sub 7:10mm pace!  How my legs moved that fast I don't actually know!  I grabbed some water at the end before turning to cheer the guy behind me in.  He had given me some encouragement as I walked up the last steep hill and he jogged behind.  He deserved to have come in before me, rather than the 30 seconds behind that actually showed up on the clock.  My official finishing time was 1:00:20, 353rd position, 23rd Senior female and 1m 49s slower than I raced it two years ago.  Now I have something to improve upon by the end of the season.
My mile splits were:
Mile 1: 9:15
Mile 2: 9:20
Mile 3: 10:44
Mile 4: 9:41
Mile 5: 11:05
Mile 6: 9:53
0.04m: 7:04
After cheering the last two members of our club through,  (The worst bit about being a slow runner is I never get to help cheer anyone else in.  

 ) I headed for home, and made it back about 10pm where Dan had some tea waiting for me.
He was feeling pretty poorly and lying on the bed with the cat…I'm sure both Dan and Bella knew I was watching them at this point…look at their eyes!  Fingers crossed I'm not ill by tomorrow for my hen do!  One of my bridesmaids texted yesterday evening to say that she'd been sent home ill from work but was dosing up to try and make it to the weekend.  I don't want to be ill too!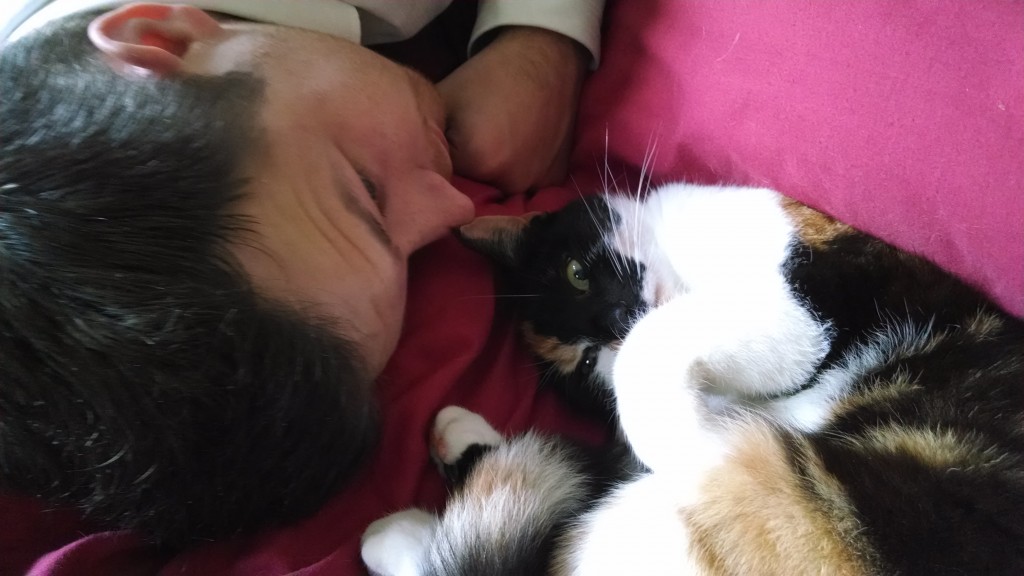 We had our first Wedding Acceptance card yesterday.  Very exciting!  I hope we get a few more.  We've had a handful of responses now, but most people have put our response slips straight into envelopes.  So much more exciting when I can display some cards around the house!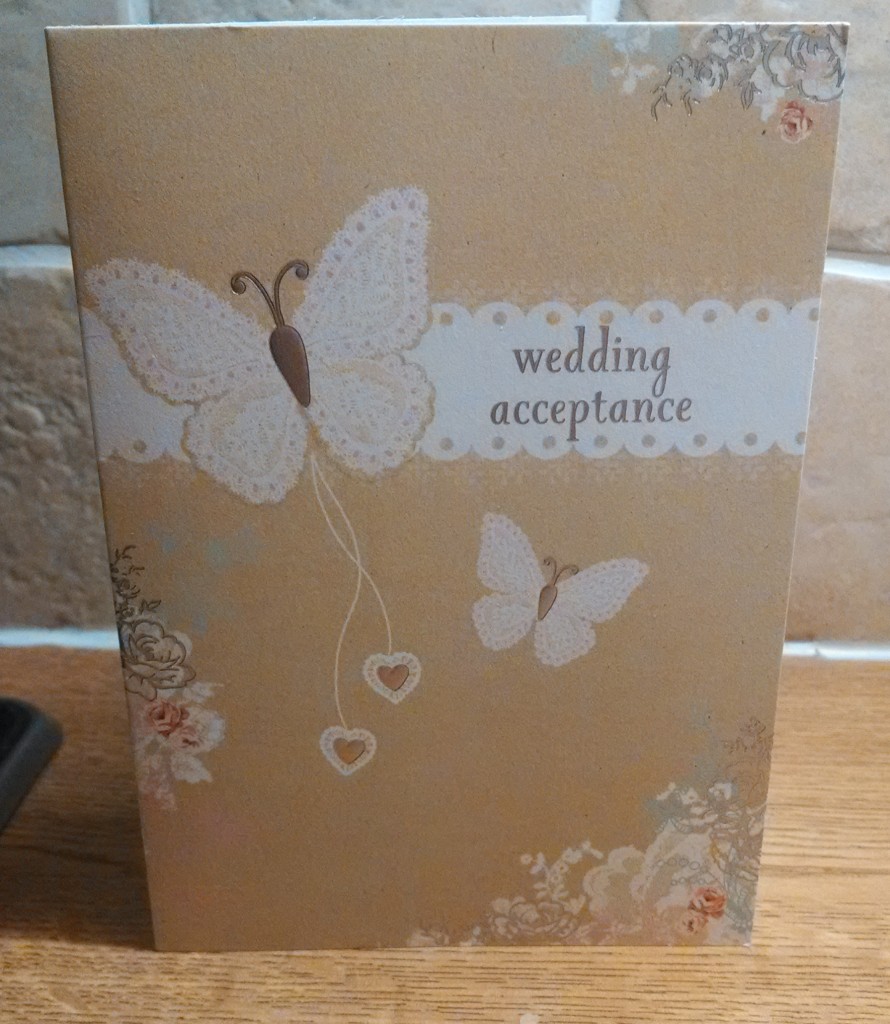 Amongst other items, yesterday I took some of Laura's Sweet Potato Puree Super Simple Oaty Chocolate Chip Cookies into work.  Except, as per Laura's suggestion, I swapped the sweet potato for banana.  As I mentioned in a post the other day, one of my four year 11 students cannot eat dairy, and I wanted to take something in that he could enjoy too for after the ICT exam.  I didn't have any dairy free chocolate, so split the mixture and made some of the cookies with chocolate chips and some without.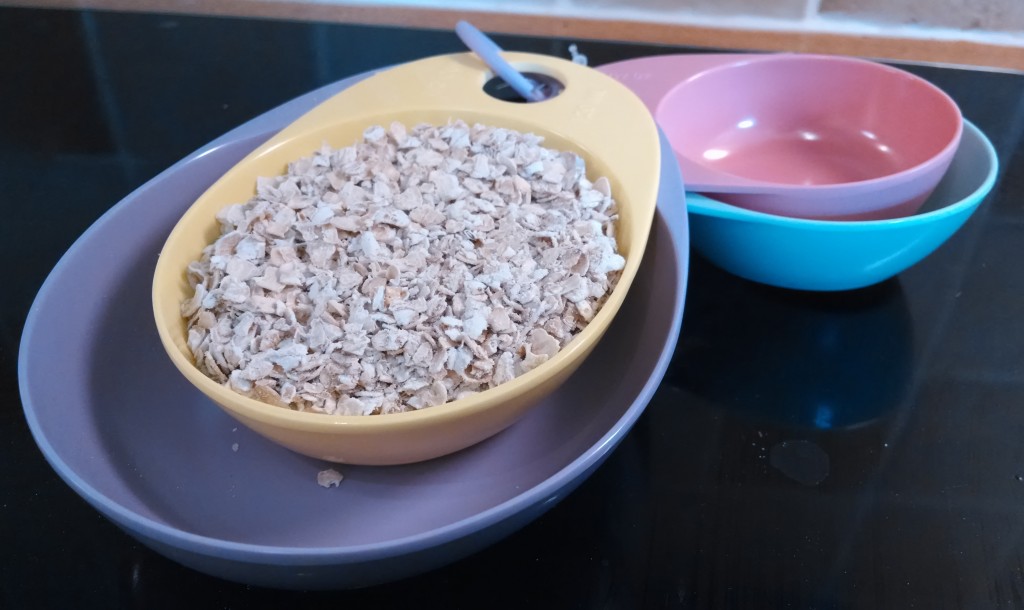 The cookies were a big hit and all disappeared!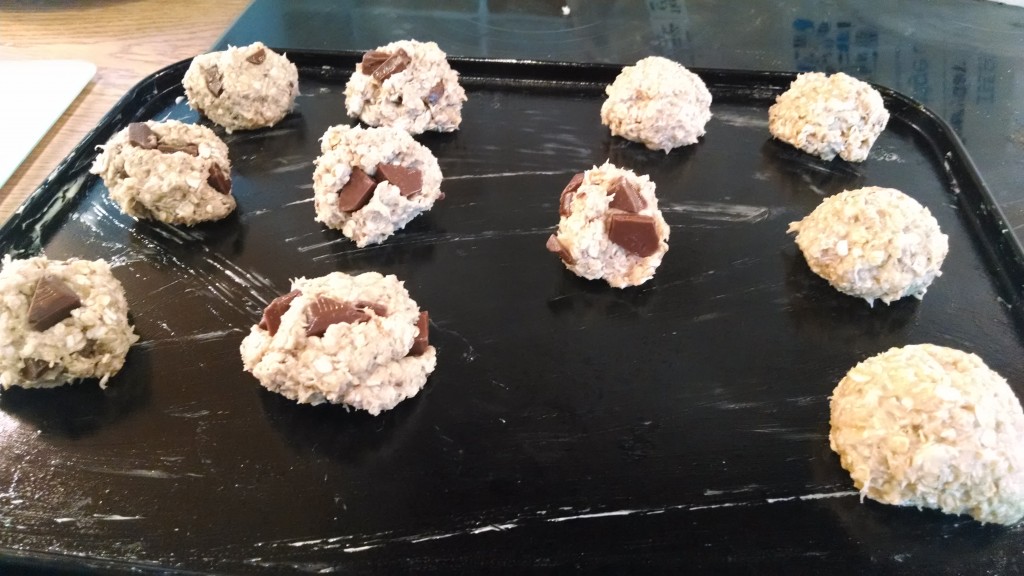 I've never cooked with banana before, and am still not sure I could eat a raw one, but even I enjoyed the cookies!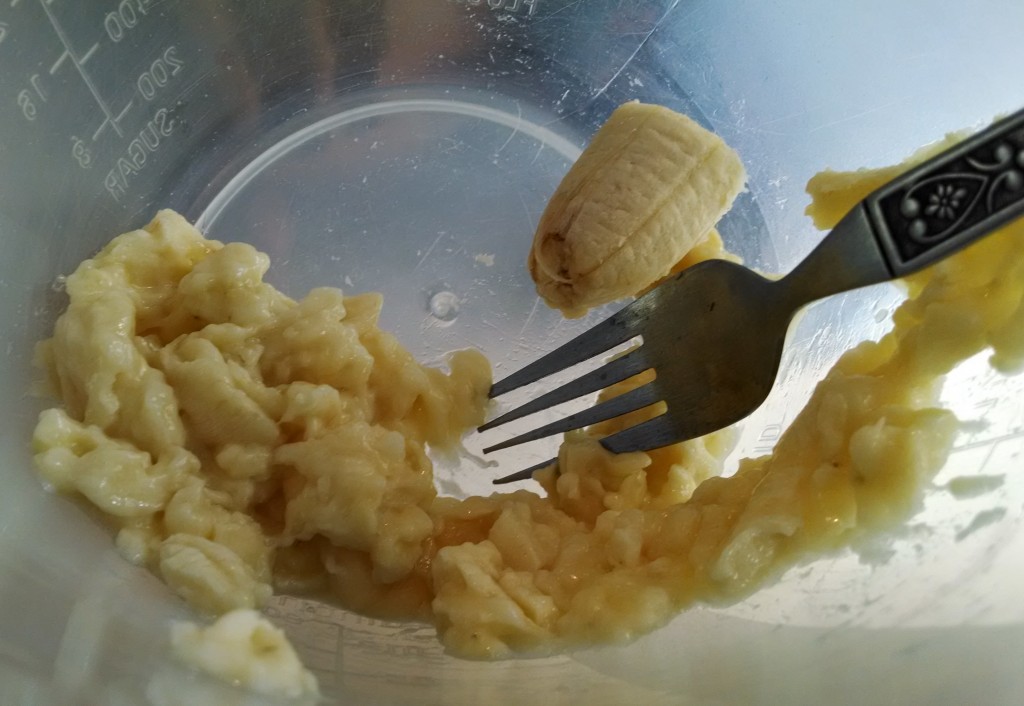 What sort of runner am I…that doesn't like bananas?!  I'm also a teacher that doesn't like tea!
Any tips for relearning how to pace myself over shorter distances?  When I was regularly running the shorter distances, I always felt like I could pace myself reasonably well but I seem to have lost this skill over the past year.