Well, today is going to be such a come down after the AMAZING weekend my bridesmaids put on for me!  I only have access to photos from my future Mother-In-Law at the moment and a few minimal photos/videos I took at the very beginning, but I shall attempt to produce a recap and just add more pictures as I get copies of them.
The whole weekend was a complete surprise to me and I knew nothing until it happened.  Such a nice change to be able to 'go with the flow' and I loved every second of it!
I arrived with one of my bridesmaids, Vicki on Friday evening at our amazing accommodation for the weekend.  Hollie, my Maid of Honour had found the perfect place in Canister Barns, Toftrees in Norfolk.  She had booked the West Barn and the Granary Barn together.  With the barns right next to each other you could open a door between the two to provide walk-through accommodation for up to 14.  There were 10 of us staying for the weekend, originally 11, but one of my friends is 34 weeks pregnant with twins and lives a 4 hour drive away so could not make it in the end.  The accommodation opened out onto a back patio, overlooking a field containing two horses, and on the front courtyard there was a separate games room attached to an indoor pool.  It was such a beautiful property and so much nicer than the usual bunk up on the floor of a Travelodge.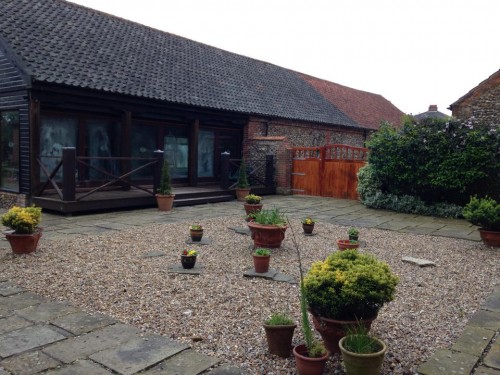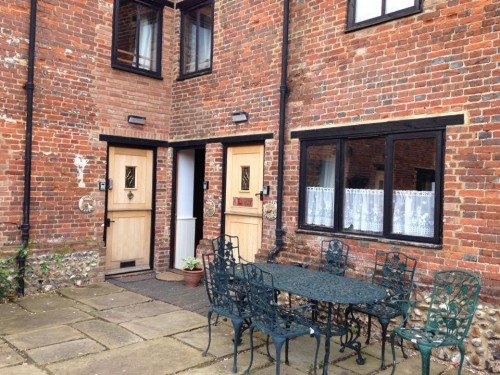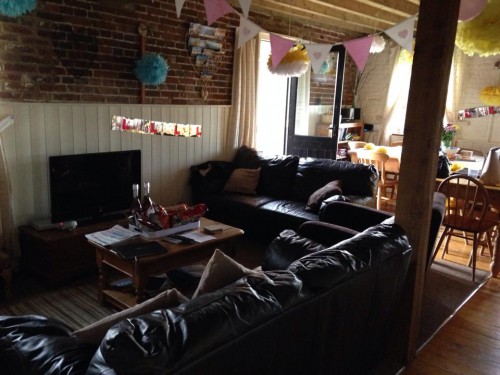 Hollie showed me, Vicki and my Mum (who had also just arrived) round.  Mum wasn't staying with us for the weekend, but as the accommodation was less than 10 miles from her home it meant she could easily join in for various bits.
We took Friday evening pretty easy with lots of introductions once everybody had arrived.  Two of my hens were already preparing pizza dough for dinner for us all as we arrived and by 9pm we were sat around a long L shaped table passing round fresh salad and slices of pizza.  Hollie had adorned the table with some jokey hen do tablecloths and pens, so we all spent a quiet moment doodling and colouring in some odd rude cartoons before migrating to the couches and playing some games Hollie had pre-prepared.  Everybody had brought a past memory of me and them and placed it into a box.  It was then up to me to work out which memory came from which hen.  Some of them were very clever.  Jenny had placed foam antlers on a My Little Pony toy, and cut out a green felt vest for it to wear.  The pony symbolised the Riding club we used to run together at my last school, the antlers symbolised the stag which was our old school logo and the green vest was our club running vest!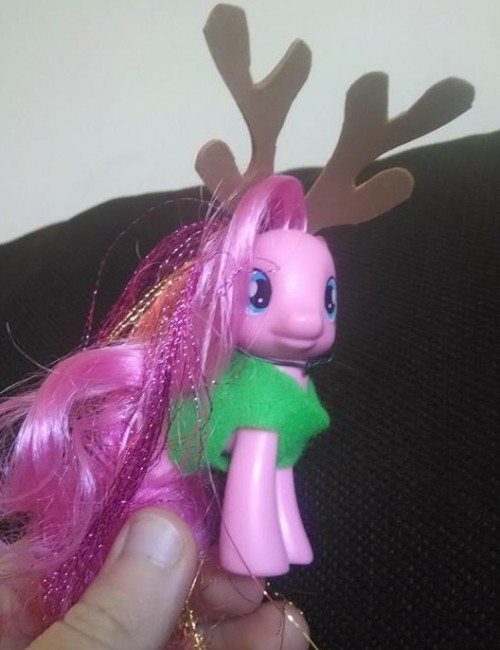 Amanda, one of my bridesmaids put in a keyring from Edinburgh which came with a perfectly timed hot chocolate with added maltesers, a treat we enjoyed both Summers we visited the Edinburgh Fringe Festival together.  Each hen also gave me a piece of marriage advice on a heart shape which again, I had to work out who it had come from.
Wine was flowing freely throughout the night.  The fridge was fully stocked and I couldn't believe how much food we had in for the weekend!
We stayed up until about midnight, but had an early start so headed to bed not long after.
Despite 10 of us wanting showers in the morning, we didn't have to wait with the six bathrooms between the two barns.  The hens had provided every breakfast imaginable between them and I had the choice of toast, cereal, bagels, eggs, bacon, rolls… when I got up.
When I had arrived I found a bag of goodies on my bed, which included pens, pencils, a beret, a Little Miss Busy book, several chocolate willies, a couple of packs of Lovehearts, a groom and bride duck, some temporary tattoos, the 50 Shades of Grey collection, a 'Bride to Be' sash, a 'Hen do' hat, a paper quiz pack, some items for a 'Dress the Bride' game, a glow stick wand, some soap, a flashing 'Girls on Tour' badge, a willy straw, a water pistol and some blue nail varnish.  It also contained a yellow hen do t-shirt for each of us to wear for the events on the Saturday.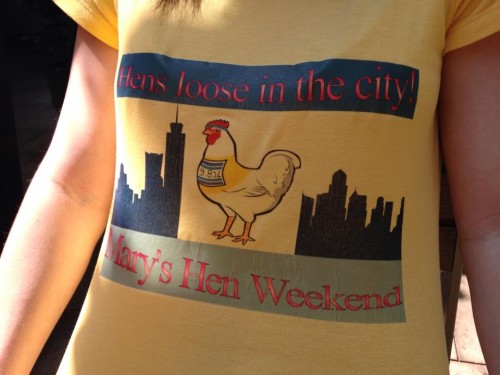 We all dressed in our hen do t-shirts and shorts/three-quarter lengths and bundled into cars for the journey to the first activity of the day.  We pulled up at Baseline Extreme and it wasn't long before I'd been branded 'Trouble' by the guy on the desk and we were escorted out for our first activity on the Go Karts.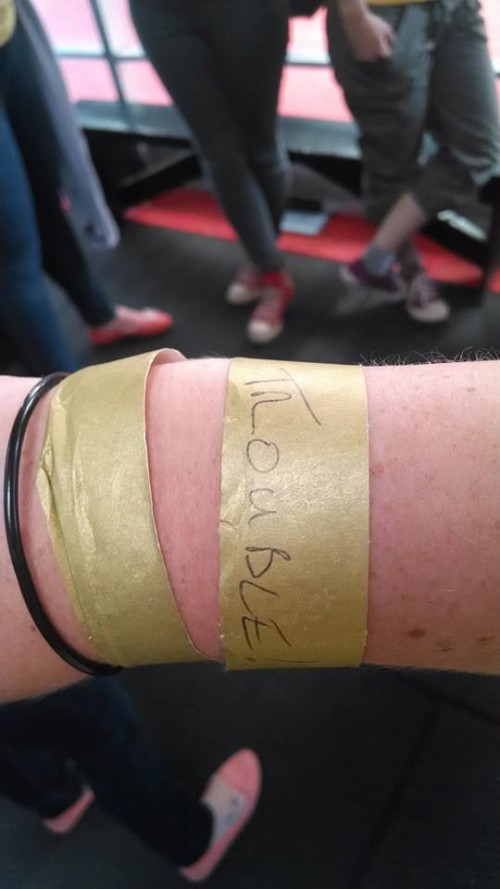 Go Karting was followed by Archery, followed by Zorbing, then Snow Tubing, scooters and trampolining.  Finally we messed around in the batting cages for a little while before heading off into the city centre for lunch.  I don't have any pictures of me taking part in the activities yet but will post them when I do.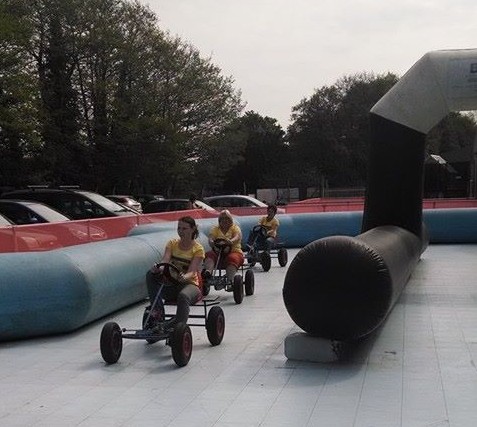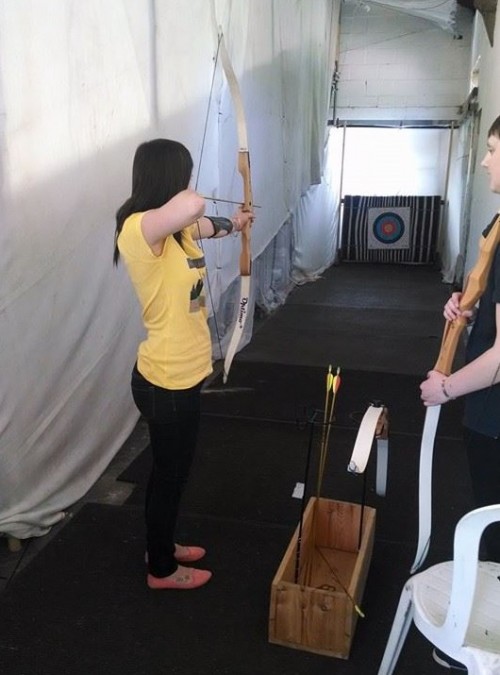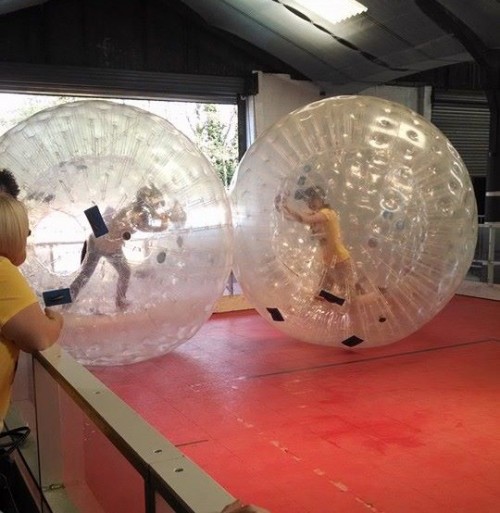 I enjoyed the zorbing and snow tubing the most.  Zorbing took a little while to get the hang of and I think the taller of us were more challenged due to the size of the balls.  Sass and Amanda, the shortest of the hen party had no problems gliding from one side of the arena to the other, whilst it took much longer for Vicki, Zoe and I to get the hang of it as we crouched in the balls.  Vick provided us with great entertainment as her ball flipped over and settled upright resting on one of the entrance holes.  Vick's bum slipped into the hole and all we could see from the outside was her legs and arms waving wildly above her head as she tried to right the ball again.  Hilarious!!!
The snow tubing started off quite gentle, but as we headed up for more and more goes, the guys in charge started squirting stuff onto the base of the rings and the slope to make us go quicker.  On the go before the last I had barely gotten into the ring before two of them launched at the tubing and slung me off the side…and I hurtled down the slope so much quicker than the gentle push I had been getting from the one guy all of the times before.
Once in the city, my bridesmaids led me to Cinema City – The Dining Rooms where we had a selection of some amazing food.  I settled on splitting the Norfolk Broccoli Fritters & Mrs Temples' Blue Cheese and the Local asparagus, violet potato, beetroot and balsamic glaze with Vicki and ordered a side of chips.  It's been a while since I've been so impressed with the food when we've eaten out!
This recap is getting rather long now and I'm desperate to head out for a run so I'll be back with Part two probably tomorrow…I'll leave you with a video for now…When I arrived home last night, Vicki sent me a video she had put together of photos/videos from the weekend.  I absolutely love it!
https://www.youtube.com/watch?v=Z9VXGV_q7qs&feature=youtu.be