This weekend was my hen do.  If you missed the first half of my recap in yesterday's post, it is here.
After an amazing lunch we still had a bit of time to kill before our next activity began so Hollie (my Maid of Honour) gave us time to work on the quiz pack she'd placed in our weekend bags.  There was a 'Dress the Bride' game with lots of decorations and fabric to stick on to the page with just my face and outline of my body.  There was a quiz about me, wedding anagrams and a romantic film quiz quotes page.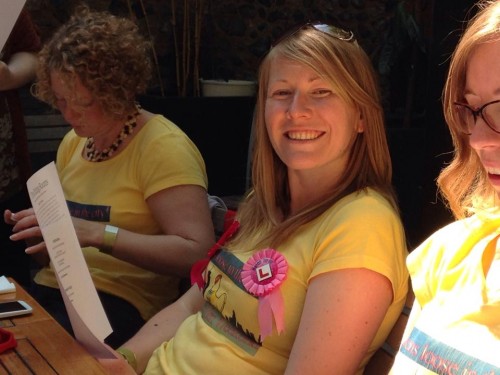 It was so nice to sit out in the sun and relax with all of my friends.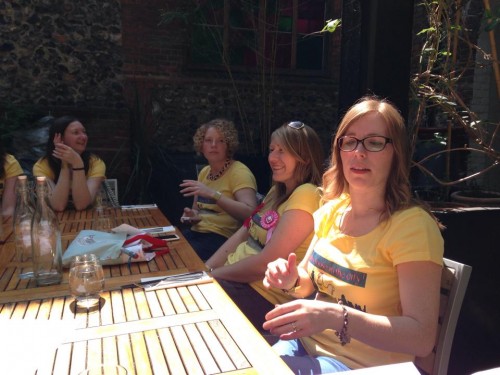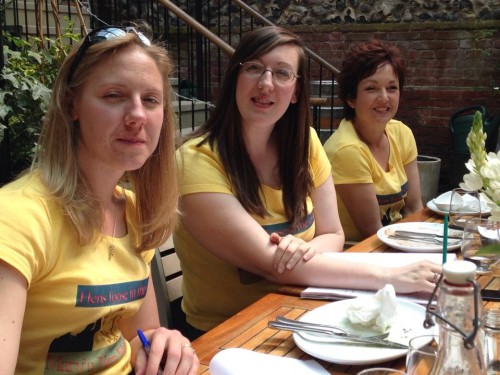 Whilst I was in the toilet my hens paid up (I spent just £1 for the car park the whole weekend as no one had any change!) and we started ambling across city towards the next activity.  A couple of people asked if I was excited about what we were going to do next to which I pointed out I still had no clue about any of the weekend activities!
We arrived at a club the other side of town and were ushered inside.  My first thought was that we were going to be taking part in a cocktail making class, but I heard someone mention dancing and we were taken into the back of the club and shown the booth seats in the raised area.  I then imagined that we would be doing pole dancing and I had a mini panic.  Although it's recently something I mentioned would be cool to try I wasn't ready to give it a go having already had a glass of wine and with all my best friends watching!
A man and woman probably both mid twenties came to the platform infront of us and introduced themselves, asking which one of us was the bride to be.  Hollie made it clear that I didn't know what was going on yet, so the woman told us to get some alcohol in us and the guy, Josh said he would go and get ready.  I was still oblivious as to what was going on!  All but Vicki and I got up to get drinks and when Josh returned wearing just a towel I started to think he was a stripper.  Although it would be a little odd having a stripper who was already half undresses and with just ten of us in the room including my future Mother In Law!  I suddenly recalled tales of dodgy strip clubs Vicki had been to and when I was told to move to the front of the table started to worry a little!!!
Then the woman came round with sheets of thick A4 paper and charcoal and as everyone came back from the bar I noticed they were wearing berets.  We were taking part in a nude still life drawing class!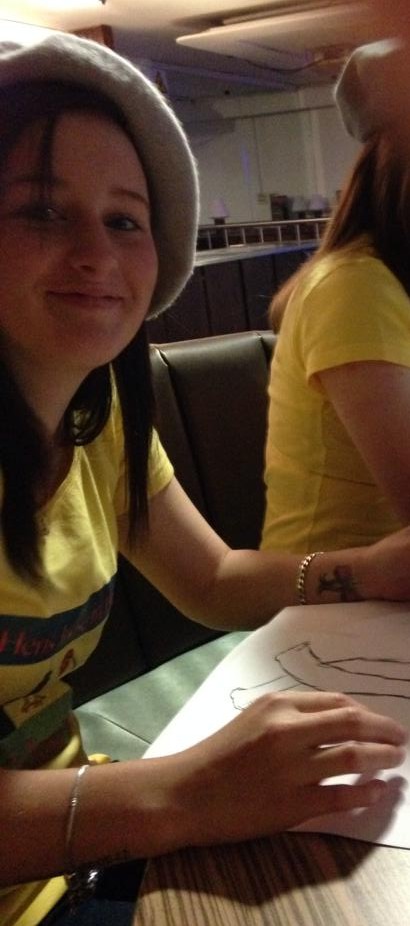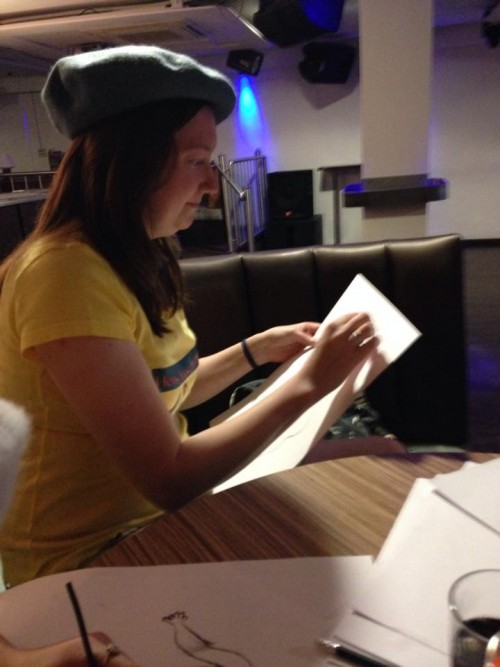 They got us to do a couple of 'warm up' exercises first.  We had to draw Josh imagining the towel wasn't there, then the towel was removed and we had to draw with our non-drawing hand, we had to draw him using a continuous line, we had to draw without looking at the sheet of paper – purely looking at him whilst we were drawing, we had to each draw a third of his body then fold over the sheet and pass on to the next person on our table to produce a full body version, we had to draw our favourite part of his body up close…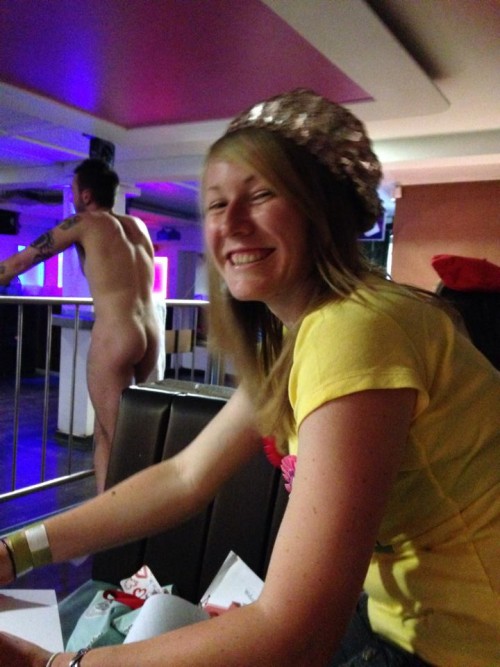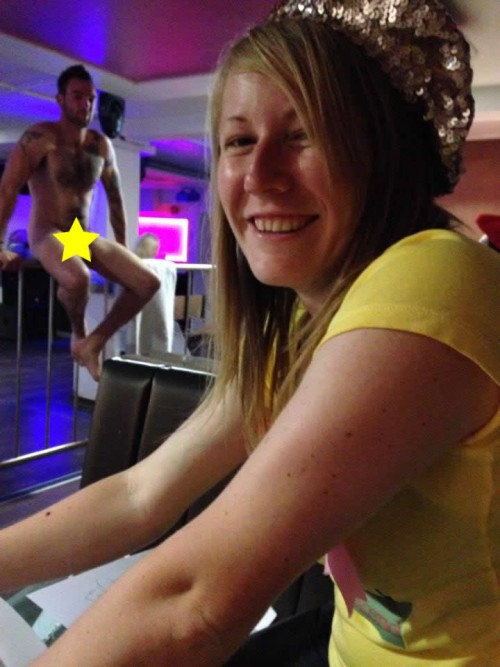 Some of us were better drawers than others…!…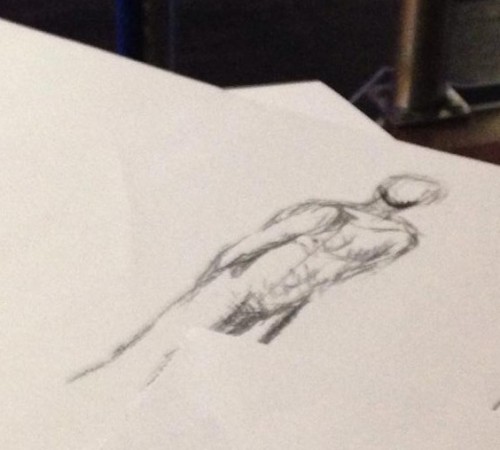 For the finale I was asked to stand up at the front with him whilst my hens decided on the pose we would pull for them to draw.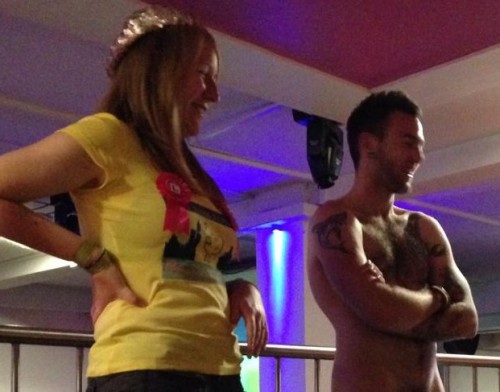 Hearing some of their whispered suggestions I was rather nervous!!!  But in the end they decided to stick with the running theme of my life and have him running away with me arms outstretched towards his bum.  As I didn't get to draw this pose, my Mother In Law to be gave me her drawing instead.  I think it looks like we have bear claws!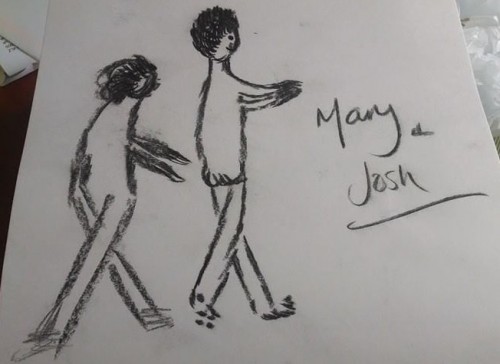 (I'd like to point out I stayed fully clothed!!!)
It was such an hilarious activity for the weekend and we had so many laughs.  Lots of witty banter was going on throughout the session.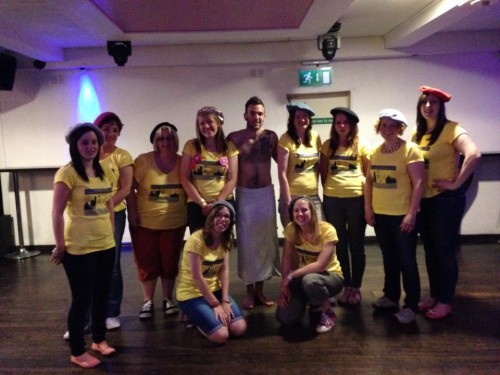 One of my bridesmaids, Amanda later showed me the mask they had made of Dan which they were going to ask Josh to wear for the final pose!  They decided against it in the end though.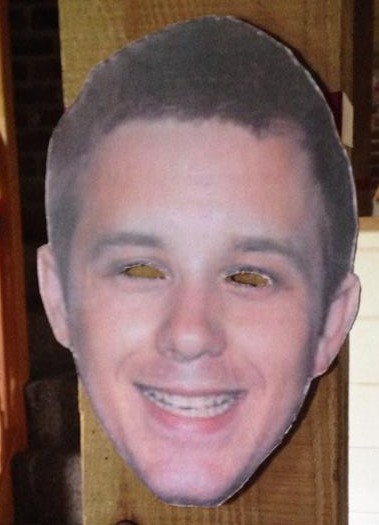 After our session was over we piled back into cars to head back to the accommodation to chill for a couple of hours before heading out to Q's Bistro in Fakenham just a few miles down the road.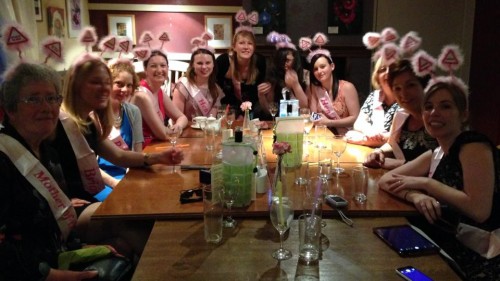 Mum joined us for this as well and Hollie produced sashes and head boppers for everyone to wear.  We were told to take our penis straws along for our drinks too.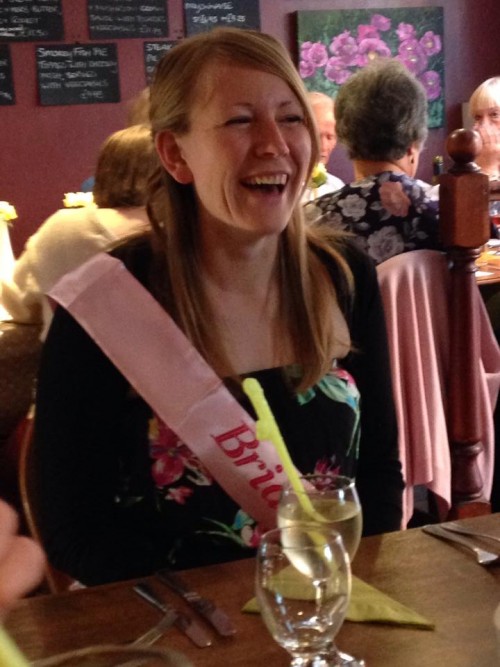 We were sat right in front of the church soup group but they thought we were quite entertaining and several of them came over to wish me well for the wedding when they left which I thought was nice.
I had an amazing cake which they presented at the end of the meal.  I'm still waiting for a top down view photograph but here's my reaction when I saw it!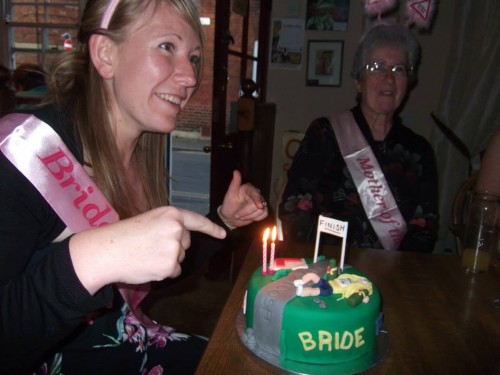 It was me running for the finish line of my wedding!  I'll show a proper picture once I get the photos back from my friends.  Here are the embellishments the restaurant took off before cutting for us.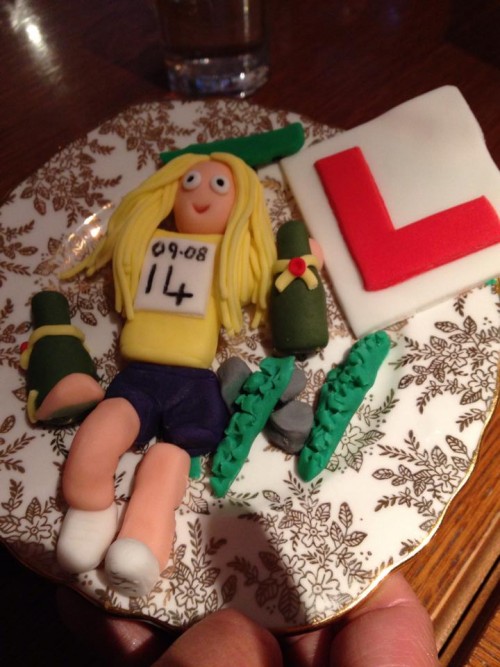 After seeing Mum back to her car we all headed back to the accommodation for more games.  Vicki had filmed Dan a little while ago without my knowledge.  She had asked him lots of questions such as 'What would Mary say was your worst habit?' and 'What was your top date?' and I had to guess what his answers were.  I let everyone else guess first before I gave my responses ad most of the time I was spot on right with my answers!  Everyone else came up with some hilarious ones though!  Dan was very sweet when asked the final question of 'Why are you glad to be marrying Mary?'  If you haven't heard his response, watch the video at the end of the first half of my recap (yesterday's post).
Another game we played was the 'Make a wedding dress game'…which involved wrapping me and Zoe, who is getting married at the start of October up in toilet roll to make our 'wedding dresses'.
Nearly as good as my real one!  We also had a round of Pass the Parcel with some Ann Summers joke gifts inside each layer.
Most of us stayed up until 2am on the Saturday night chatting and having a laugh.  There was no rush to get up on the Sunday morning as we didn't have to be out until 2pm.  We leisurely laid around until 9am when we all seemed to head down for breakfast at the same time.  After some more slobbing around we made it out to the pool where we put together an impromptu game of water volleyball.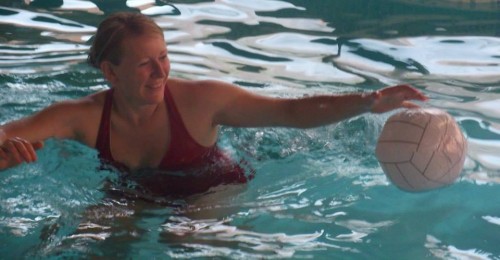 I was one of the last to head out from the pool to get redressed and as a couple of my hens had to make earlier starts back I was out front saying goodbye, so oblivious to the afternoon tea my bridesmaids were preparing on the back patio!
The perfect end to a FANTASTIC weekend!