A little while back I saw that Send a Cow was looking for some bloggers to write about their new cookbook, The Most Important Meals of Their Lives.
The free ebook has been launched by charity Send a Cow as part of its new 'Break… Fast' appeal and features the breakfasts eaten by the likes of Einstein, Edison, Parks, Mother Theresa and the Apollo 11 crew.  It has been created to raise awareness of the importance of breakfast in helping children in the poorest parts of Africa achieve their true potential.  In addition to vital donations, which will be doubled by the UK government, the appeal aims to raise awareness of the importance of a nutritious breakfast in helping children in the poorest parts of Africa achieve their true potential.
The Most Important Meals Of Their Lives book can be downloaded for free by visiting www.sendacow.org.uk/mostimportantmeal. There is a suggested donation of £2.50 to the Break… Fast appeal – when doubled this is enough to support an African child for a month. The UK government is matching all donations to the Break… Fast appeal from now until the 30th June.
If you've been reading my blog for a while you're probably aware that my meals become very monotonous after a while, and no matter how many good intentions I have I often fall back to the same easy 5-6meals that have worked for me in the past.  I'm one hundred times worse at varying my breakfast and it usually results in cereal (the same cereal every single day) or porridge and fruit.
I've decided to try each of the breakfasts within the e-book over the next few weeks and will let you know how I get on with them all!
Today, was recipe number one…Jane Austen's Pound cake, along with toast and cocoa.
"JANE AUSTEN – An English novelist whose books of romantic fiction, set among the English middle and upper classes, earned her a place as one of the most widely read writers in English literature. The likes of Sense and Sensibility, Pride & Prejudice and Emma are notable for their wit, social observation and insights into the lives of early 19th century women, and has gained her historical importance among scholars and critics. Breakfast in the Austen household was traditionally served at 9am each morning, in the dining or drawing room. Consisting of cakes and bread and tea and chocolate to accompany the meal, it was Jane Austen's job to prepare a feast of this kind."
I'm not really a cake person in the mornings, but at the end of the day, who doesn't love cake?!  So I went ahead and mixed all the dry ingredients up in a bowl.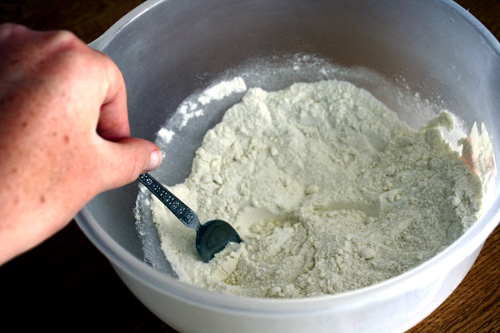 Cracked in some eggs and added milk.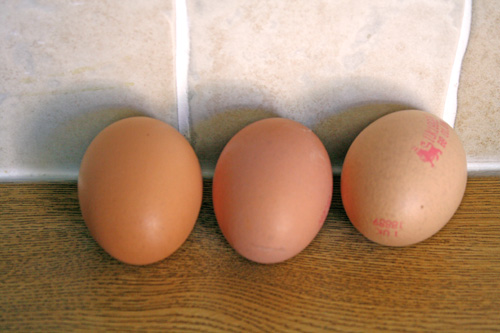 The recipe called for an hour in the oven on a low heat but 45 minutes in and my cake was ready to come out.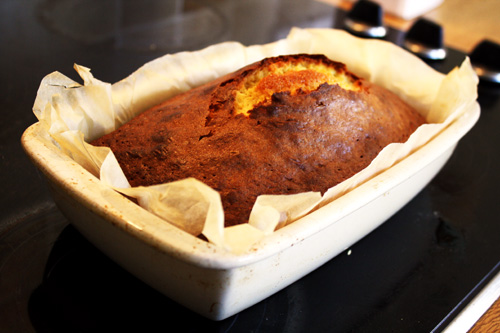 I feared I'd overdone it, but once I pulled the greaseproof paper away it was actually pretty perfect, with a nice thicker 'crust' on the outside, perfect for cutting in to.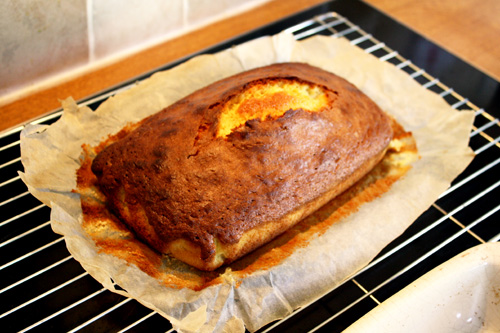 It was the perfect meal to be enjoyed in the sunshine we had this morning in our garden sat out with the cat!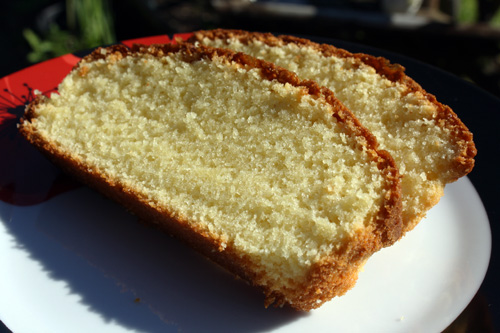 VERDICT?:  Cocoa, cakes and bread remind me more of afternoon tea than morning breakfast, and waiting until 9am?!…I was up before 6 this morning and had to have a little nibble to tide me over!  The rest of the loaf will serve as great dessert after tea over the next few days though.
For more information on the Break… Fast Appeal please visit 
www.sendacow.org.uk
 or tweet @Sendacow with the hashtag #BestStart.
** (I have not received anything in return for writing about the e-book and recipes.  I just thought it was a very cool idea for an ebook and wanted to help promote the cause.)