Pretty sure this is the first time I've actually posted this ON a Friday!
#1. Wednesday night I went out for a 7 mile trail run with some other members of my club.
The sun was warm, but not beating down on us when we headed out at 7pm and everywhere looked so pretty in the half-light.  I've decided that this is my new favourite running time.  (All photos stolen from Kev.)
#2. My garden is producing weeds at a ridiculous rate at the moment.
After a road run last night I headed out to tackle the weeds that have overtaken the gravel in my garden.  (Literally did this just three weeks ago and look at it already!)  I love having a big garden but it does take a lot of work to keep on top of it all during the Summer.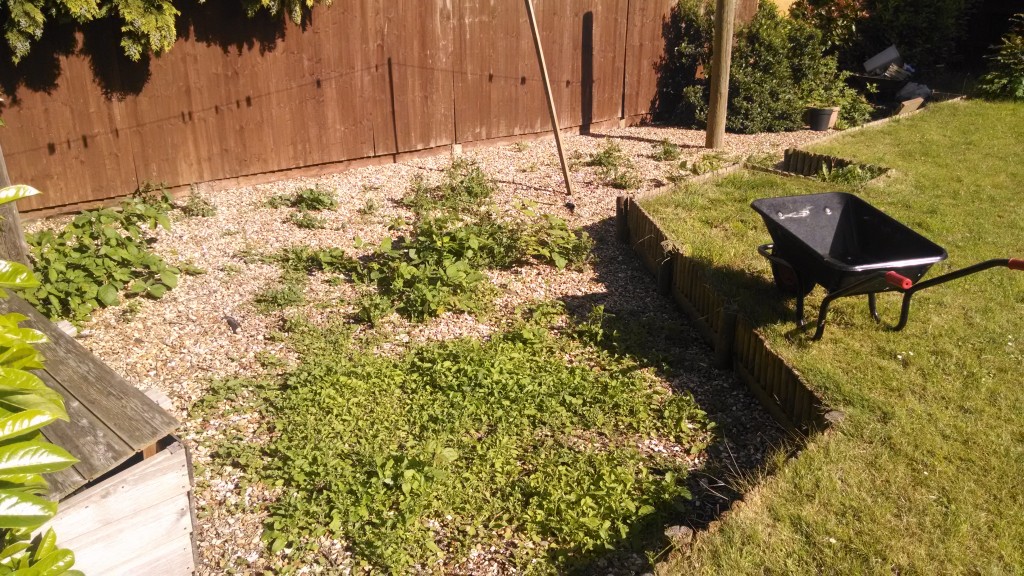 #3. Tonight our friends Vick and Alex are coming over for dinner and I made some lovely trifles for dessert.
NOT, as Lily first thought containing corn(!!!) but instead a layer of mandarins in jelly, some crumbled cake, custard and whipped cream.  (Grated chocolate and a cherry to be added!)  The corn lookalike layer is just the texture of the bowl.  (I hope…)
#4. When Vick and Alex arrive tonight I plan on testing out the (yellow!) flip cam Dan and I bought for the wedding.
I'm very excited about this!  We thought it would be great to have video footage of our wedding to look back on and share with friends and family that couldn't make it on the day.  Videographers are so expensive though, and several of our friends studied film making at University.  We've asked one of our ushers and one of our bridesmaids (Vick) to film certain parts of the day and when Dan and I return from honeymoon we will be able to edit the footage together.  I can't wait already!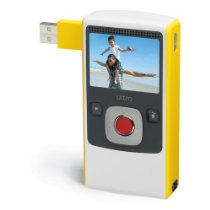 #5. Tomorrow will mainly be spent tracking #SWD100 (nerve racking) and watching the footy (yawn!)
Two of the runners from our club are taking part in the South Downs Way 100 mile race tomorrow and they shared the tracker that we can follow their progress on earlier today.  I have learnt a lot about long distance running and trail running from both of them and I can't wait to see them succeed in their first 100 mile event.  I'm crossing my fingers that the weather is going to cool a little before they start as it has been so hot here today.  It's bound to be even hotter down South.
In the evening I've promised Dan I'll go and watch the England game at the pub with him.  Starting at 11pm?!!! Not sure I'll stay awake for it all, but I'll be there at least!
Are you watching any of the World Cup?
Do you have an exciting weekend planned?