I'm writing this whilst in the pub 'watching' the England game with Dan. Mainly trying my hardest to stay awake!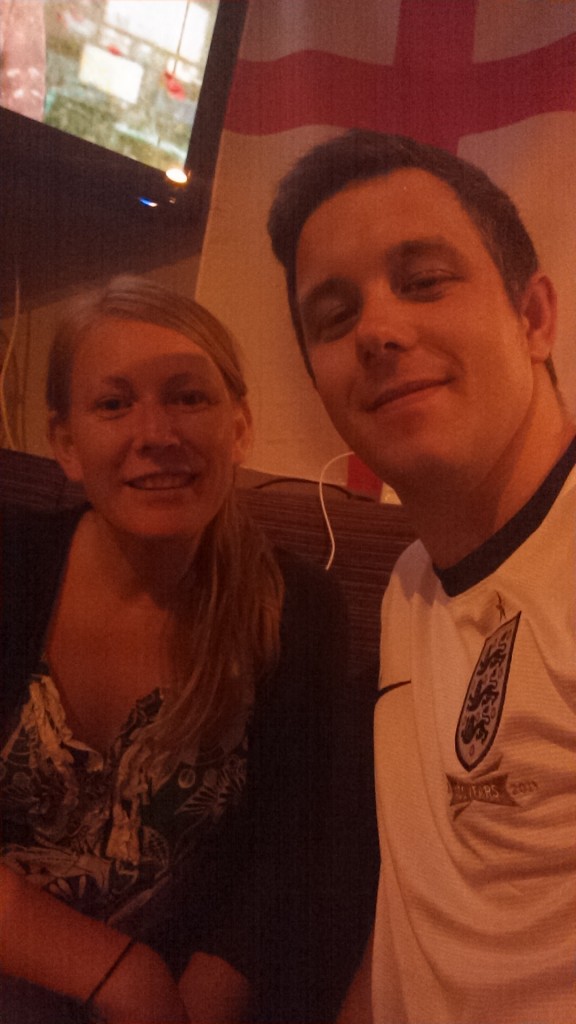 Our local has free WiFi and I took the charger for my tablet so have gotten myself comfy on the deserted sofa underneath the TV screen and plugged my tablet into the extension lead the screen is plugged into!  Every time I lean forward slightly, Dan leaps from his seat in a panic that I'll pull the screen out of the socket!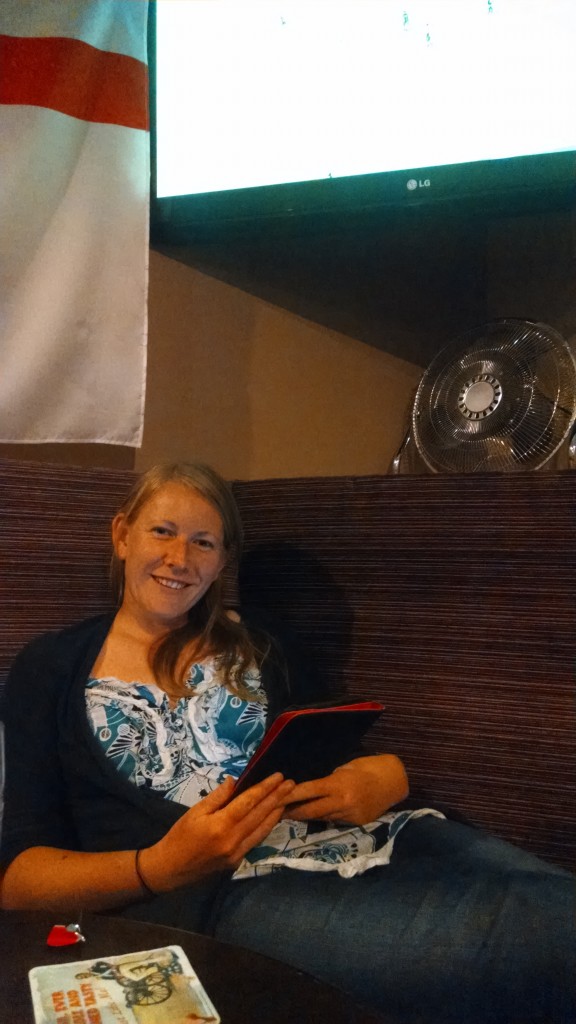 Last night (Friday) we had a great time with our friends Vick and Alex round for dinner. I made a tomato chicken in the slow cooker, which I served with peas, asparagus and boiled new potatoes. Vicki gave me an 8/10 for this dish, as in her opinion it should have come with two breasts of chicken for each person!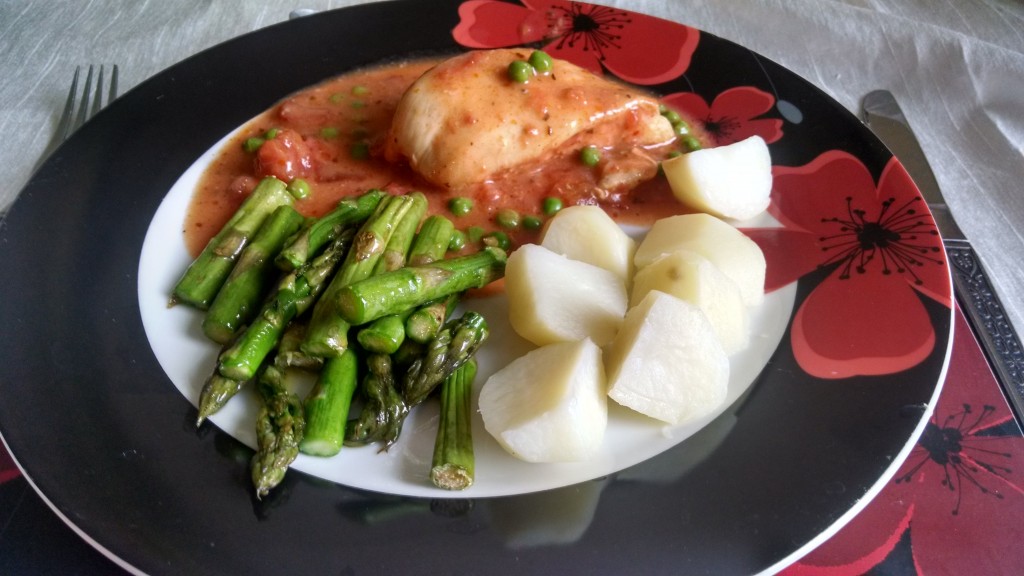 This was followed by a fruit trifle. I forgot to take photos of the finished dish unfortunately so you will just have to imagine there is a grated Freddo and glacé cherry on top!
My trifle received a 9/10.
Saturday day was spent at Dan's football presentation. He was under the impression we would be having a BBQ and beers after they had played a friendly match and trophies had been handed out. However, all that happened after was a couple of the lads switched the TV on to watch the world cup, so I was rewarded for being a loving fiancee and watching Dan play all afternoon whilst on my lonesome by sitting bored out of my mind watching another footy game on the TV!

By the time we had arrived home and made our own burgers for dinner it was 8:30 before I began thinking about my run. I decided to check that my iPod was still working and luckily, after a quick test with Dan's earphones I found that it must have just been the earphones that I had destroyed the other week.  The weather had cooled by this point and for the first time in a long while I teamed my shorts with a long sleeved top for the run.
I had lots and lots of podcasts to catch up on but for some reason when I spotted my London marathon playlist still on my iPod, I stuck that on instead.  Dan's earphones are a million times better than mine ever were, and I could block out all sounds of drunk teenagers and guys getting ready for the football on a Saturday night as I ran through town.  My speed got quicker and quicker as I ran to the music and there were a couple of times I caught myself grinning like a fool as my pace ducked under the 9mm mark consistently.
Thursday I had run out on the road and really struggled.  At the time, my friend had said to me "You know it's in your head.  You know if I told you we were running through that field for 6 miles instead you would be beaming and leaping over crops!"  And she's right.  Check out the stats for the first three miles from each of my runs below…

…I'm pretty sure it should be the other way round with my road miles faster than trail!
Something else I've been doing whilst catching up with blogs and writing out this post sat in the pub (Oh I'm so social and fun to be around!…To be fair, I doubt Dan has even noticed as his eyes haven't moved from the TV!) is constantly refreshing the South Downs Way 100 tracking page.  Two of our runners, Colin and Kev are attempting the 100 mile event this weekend and a little group of us have been updating the rest of the club on their progress through the club Facebook page.  There's been a few tense moments…more tense than when the pub thought England had scored within the first few minutes and it actually turned out not to be a goal!
To start with, it appeared that the second checkpoint wasn't getting updated with times, so we had to wait eight hours to see their progress between checkpoints 1 and 3.  Then, for some reason, some of the runners times between checkpoints were uploaded as minus times.  This briefly put Colin in the lead, although ten minutes later, when they added the five hours it took him to get between checkpoints 3 and 4, instead of taking it away he was a little further down the placings.

The winner smashed all course records finishing in a time of  14h 3m 54s.  An 8:26mm average pace.  That is absolutely crazy and can't be human!  If you want a giggle, check out the name of the guy in second place.  Yes, I am getting close to my thirties.  I have to use the remaining time in my twenties the best way possible!
Did you manage to stay awake through the England game tonight/last night?