Late last night I headed back to my parents in Norfolk for a wedding makeup and hair trial which were booked in today.
Hollie, my Maid of Honour had arranged for me to have my makeup done for the wedding as my Christmas present.  After dropping her two year old son off at playgroup we headed back to hers ready for when the makeup lady arrived.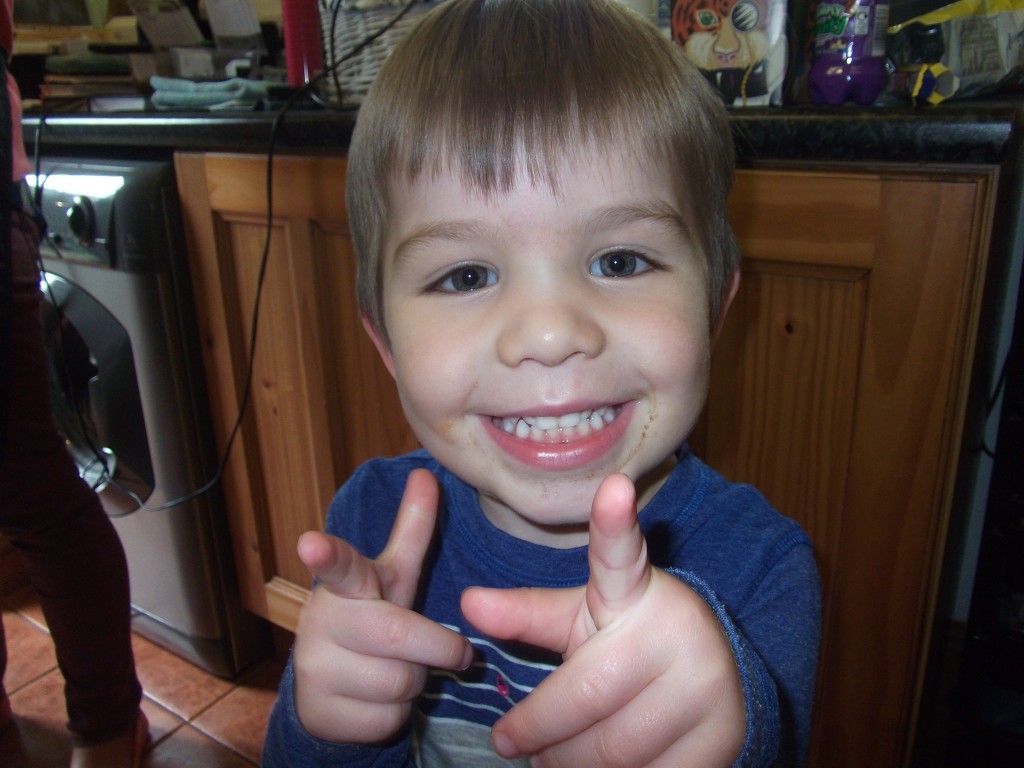 Tom's a cool kid!
I was really looking forward to having a pamper day and you can see the finished result in my vlog below.  Roughly anyway.  Future note to self: Don't vlog at dusk from the inside of a car!
Obviously I live in my Garmin…doesn't everyone?!  Dan had requested not to see my hair or makeup…in fact any part related to what I will look like on the wedding day. Shoes, dress, jewellery.  So I had to remove my beautiful makeup and hair before arriving back home.

The makeup lady has asked me to ensure I moisturise daily from now until the wedding.  Apparently running in the sun dries my skin out more than I thought.  She did compliment me on how clear my skin was though, with no spots or large pore areas.  I was a proper spotty teenager, but ever since I've been an adult I've been really lucky with smooth, clear skin.  I did get told off for over-plucking my eyebrows though and have been told to leave them alone for the next seven weeks!  When I get anxious, or frustrated I find myself picking at my eyebrows with my nails and they're too thin at the moment.  I think I need to take up chewing gum to take my mind off of it! A wedding usually calls in for a lot of makeup thus make sure you have all the essential which can help to help countour your face.
Abbie, the hairdresser has worked with my hair several times in the past for other people's weddings, including when I was Maid of Honour for Hollie's wedding.  We were very anxious that despite loving my hair as a bridesmaid that this was my wedding and my hair should be something different to stand out from previous hair dos.  I quite liked a more bohemian/indie look and this was reflected in the Pinned images I handed over to Abbie when I arrived.
The first look we tried was too similar to my bridesmaid hair…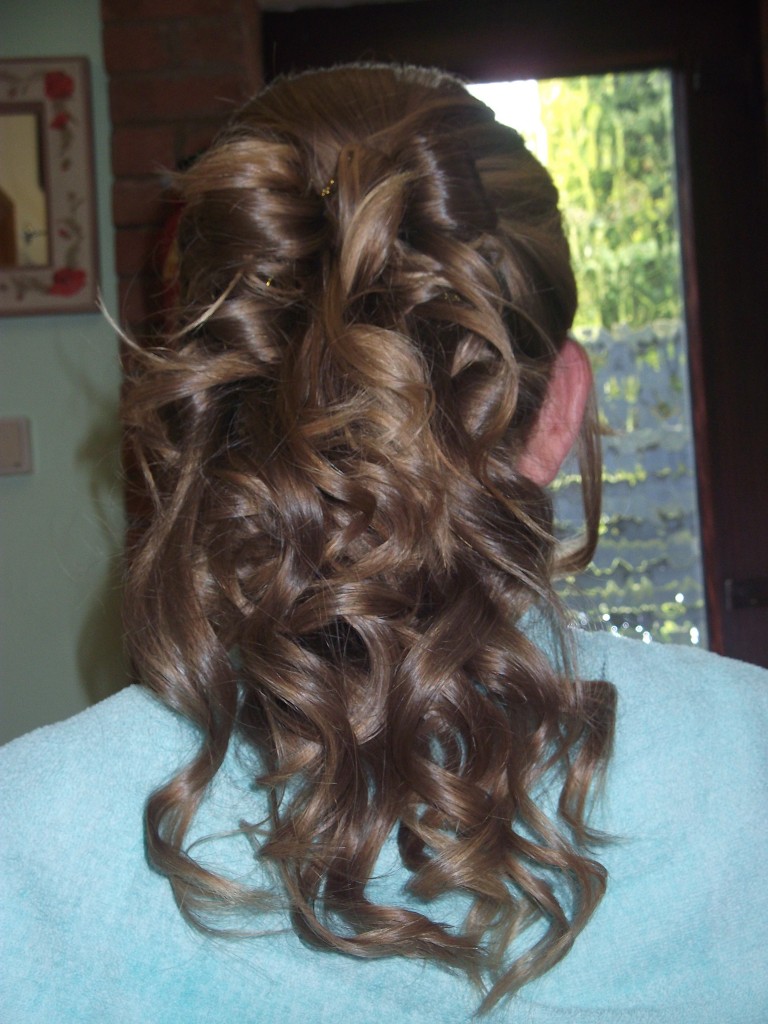 So we started over and tweaked and tweaked the next one until…I was clearly happy with my finished do!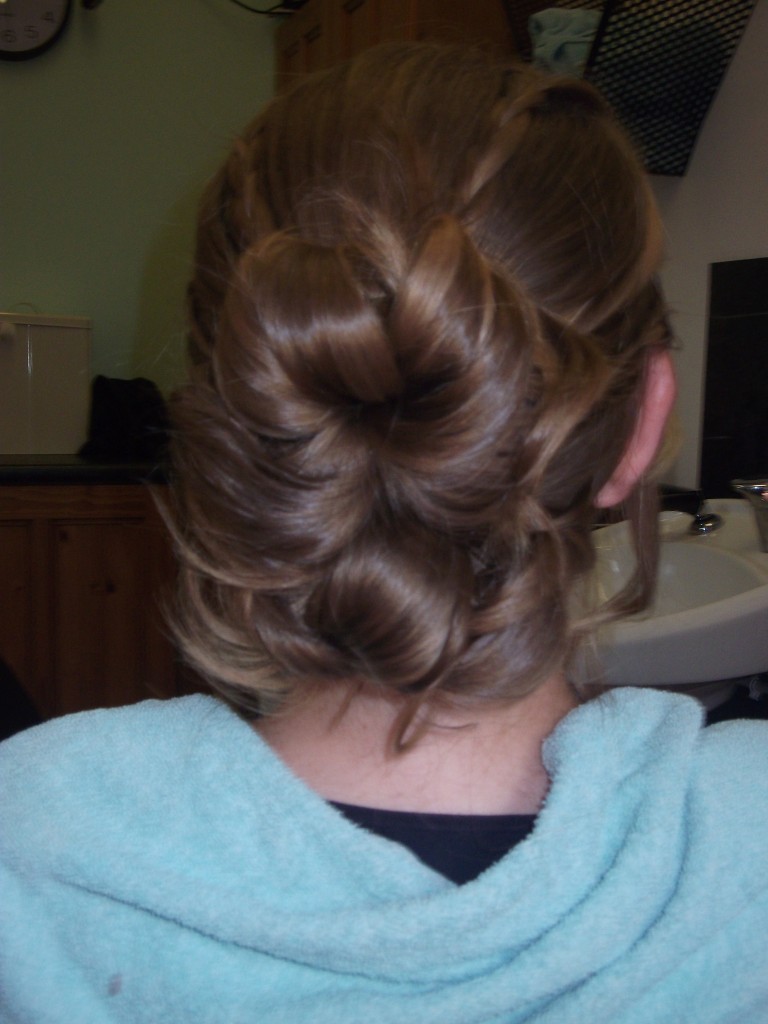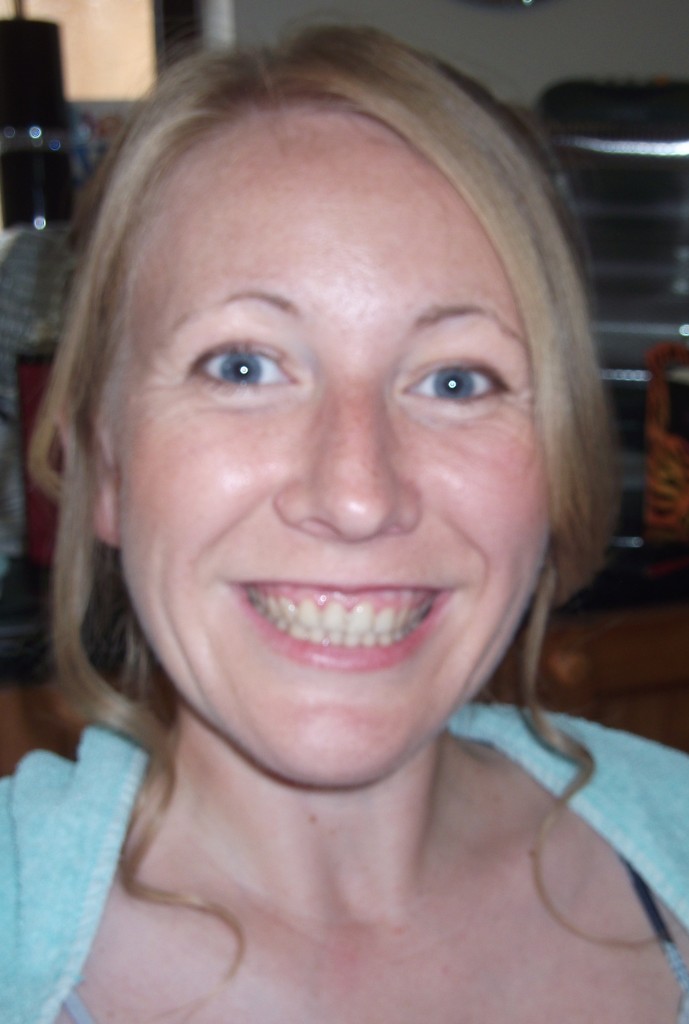 Next time anyone sees me with this hairstyle will be my wedding day on the 9th August!
Did you/would you have your hair and makeup done for your wedding?  If you did, were you happy with the way it turned out?