It seems that 2013-2014 has become the year of friends, babies, parkruns and weddings.
Yesterday was no different and we started the day off by running Peterborough parkrun with our friend Vicki.  Vicki ran three parkruns with me earlier in the year in a bid to lose weight for my and her wedding which both fall within the next 12 months.  She's had a few months off from exercise but with the alert that it's now just seven weeks until my wedding and her bridesmaid dress is a little tighter than she would like she's back on it again!  With an extended break, she obviously found it much tougher to keep going and we did take a few walk breaks in order that she could complete the 5k distance.
Dan went off up ahead hoping for a quicker time, but a hot morning, combined with no food or drink beforehand and no runs in the last month resulted in a slower time than he would like and a quick vomit behind the bush at the finishing line.
Dan: 29:27    Vicki: 42:39  Me: 42:40
Vicki told us that she has no intention of every being skinny.  She never wants to be thin.  She loves food and eating out, and wants to be ultra skinny only for my wedding, and then her wedding next April.  She has no desire to keep fit inbetween.  This I felt, was a shame.  I've loved running parkrun with her nice and easily on Saturday mornings and having a natter on the way round.  How can anyone not love running?!  😛
Dan's brother had his first baby on Monday evening, (born on his girlfriend's birthday!).  Georgia Ann, weighing 8lbs 2.  So after parkrun and a shower we headed to Wolverhampton to meet her.  (I'm the least baby-loving person, so forgot to get any pictures, this is the one we were sent on Monday instead.)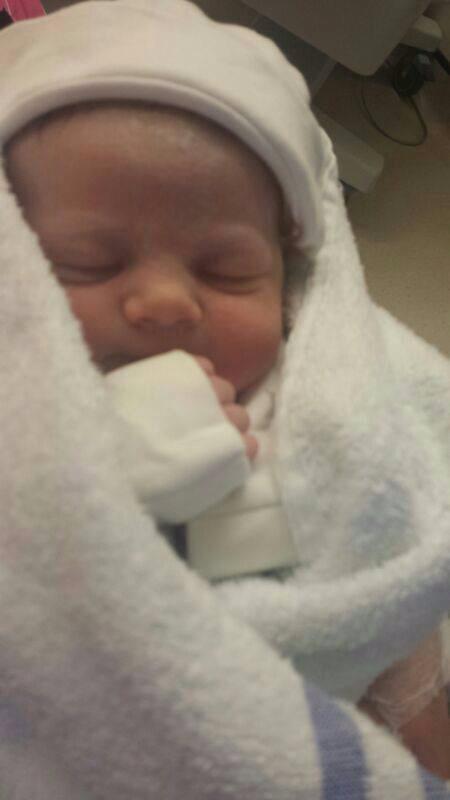 Georgia's Mum already has a three year old daughter, Olivia and when we were deciding on gifts to take with us to Wolves I wanted to put together something to help Olivia not feel left out or jealous of her little sister in any way.  After sending a tweet out for ideas earlier in the week I was flooded with some excellent suggestions, including Erin's suggestion of putting together a list of photos for Olivia to take along with a disposable camera.  I loved this idea and on the back of some pretty paper I wrote out a list of photos that Olivia could take of her baby sister.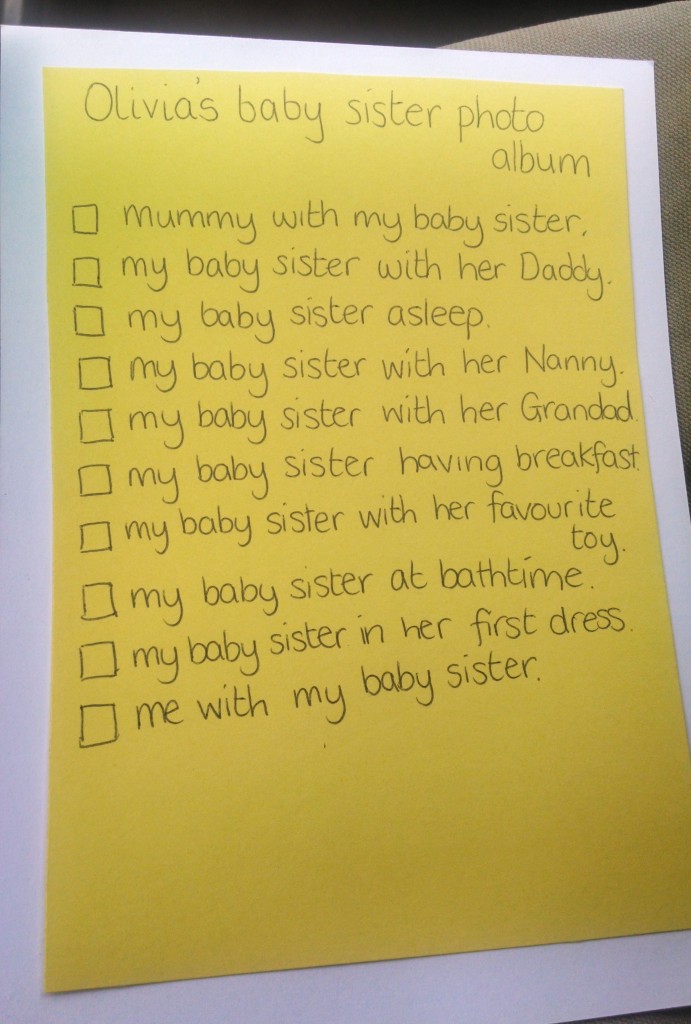 On Friday night I baked some chocolaty brownie bites for her parents and Dan wrote in their card.  I bought Olivia a Peppa Pig magazine, which came with some Peppa stickers, I picked up some chocolate coins, a Peppa Pig egg with toy inside, disposable camera, and a cute butterfly photo album from Boots.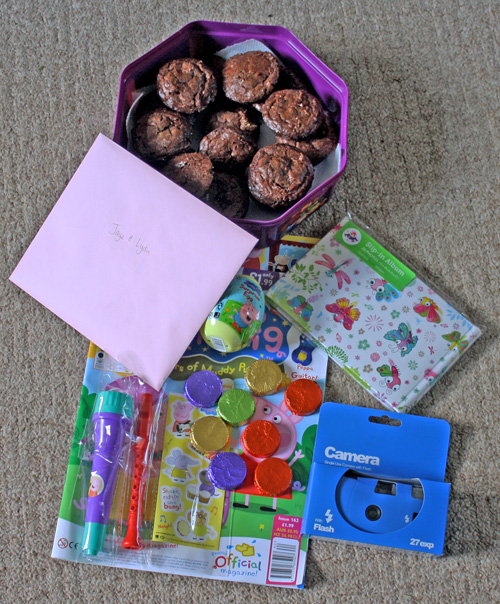 Then we tucked everything inside a little green bag, along with the shotlist of items for Olivia to take photos of.
We also spent some time with Dan's parents whilst we were back and his Mum showed us the cake board she is using for our wedding cake.  I love it!  It was exactly what I was imagining!  The perfect rustic touch, and also massive!  So big, infact, that when Dan's Mum brought it out to us, she had to wheel it through into the lounge!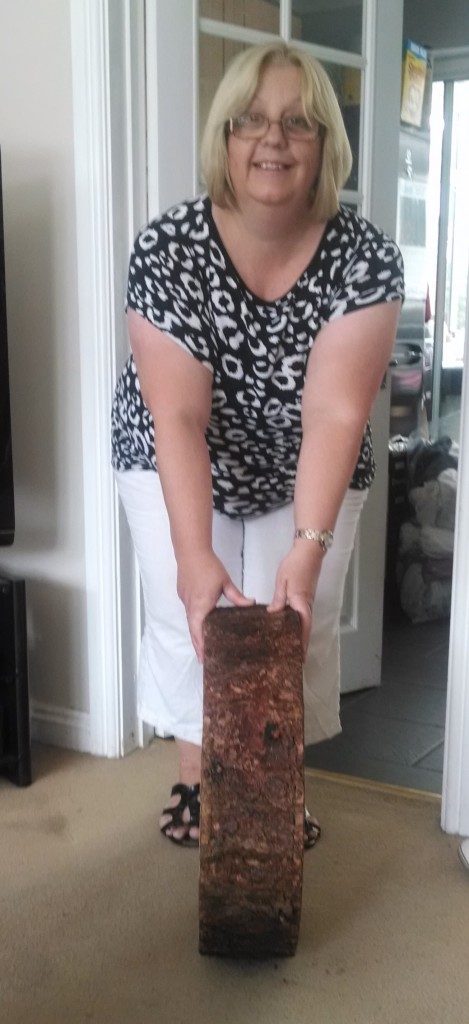 This is what it will look like with all the layers on top.  We are planning on having alternate layers of chocolate and vanilla.  (Sorry Maria, fruit cake was decided against in the end as hardly anybody will eat it!)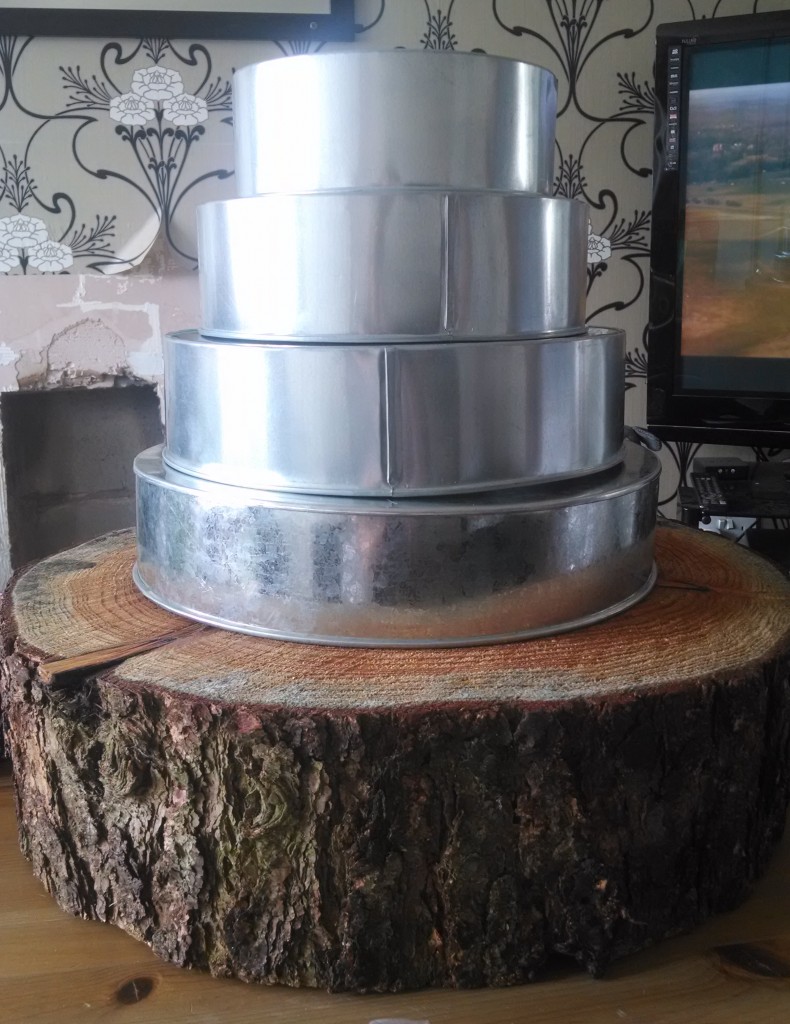 Ann also gifted us a cake knife and slice set which have been engraved with our name and wedding date.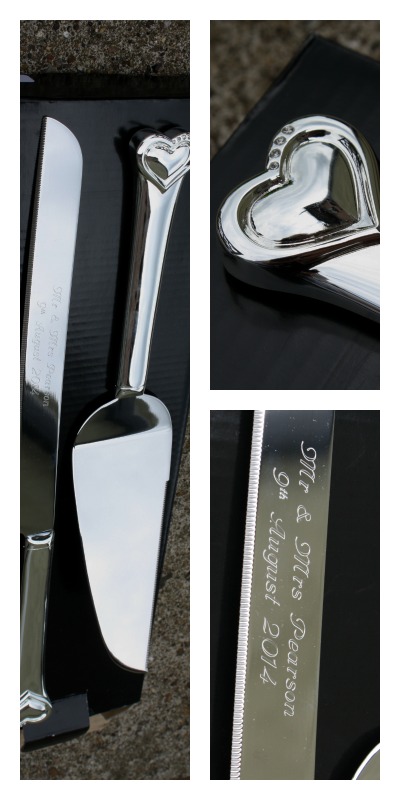 And some table number holders which she had bought for her school's School Prom and no longer required.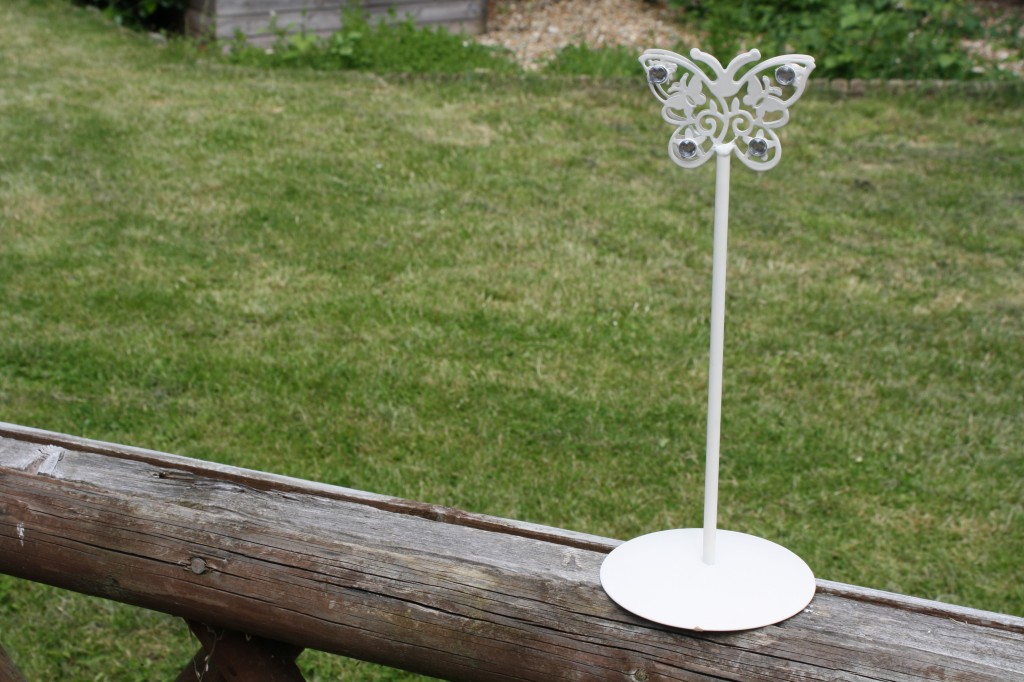 It seems like all we have left to do are all of the little fiddly bits, and those are the little fiddly bits which are going to fill my next seven weeks up!