This morning Dan dropped me off in Huntingdon on his way to work.  (He works in Cambridge.)  It felt like a long while sat in the car to get there, I was a bit dubious as to how long it would feel to run back cross-country!
After roughly tracking a route out online yesterday morning I thought it would be about 30ish miles, but it actually ended up being closer to 25 in the end.
I started off running a little bit offroad, but when the grass in the footpaths got past waist height and the track turned in the opposite direction to the way I was expecting, I thought it would probably be safer to stick to the roads, even if that was more boring.  At least I knew the way home then!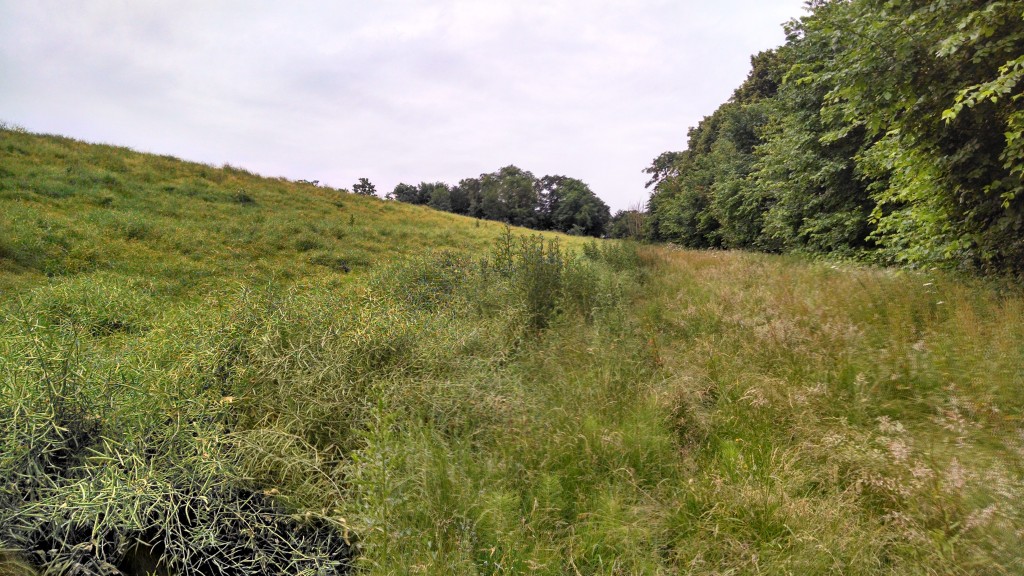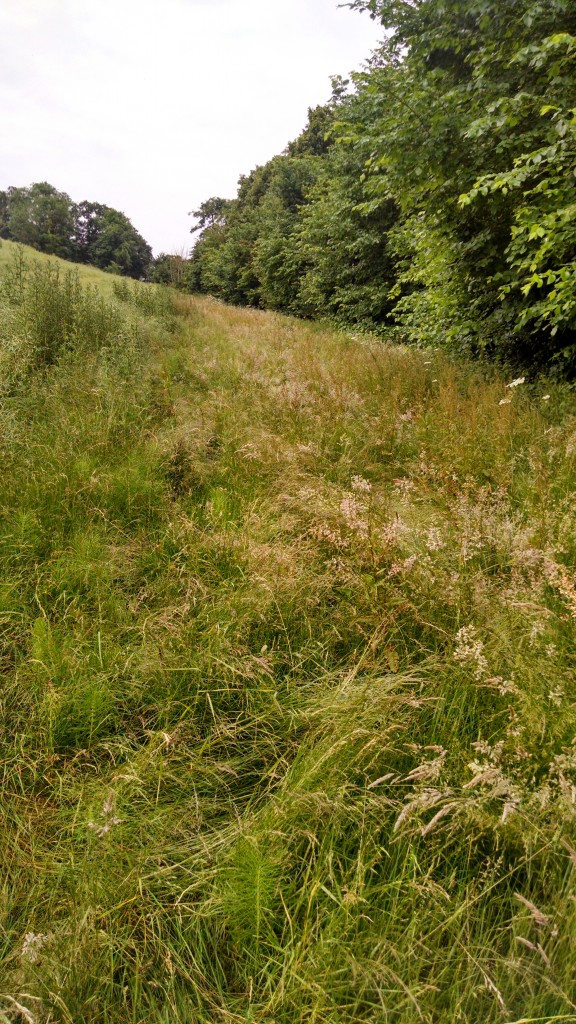 Most of the trails also seemed to be on massive hills.  What's with that?!
I picked up a sausage roll 7 miles into the run as I figured my body would probably would have used up all of my breakfast by then.  I had to struggle to get it down but munched away as I walked for half a mile or so.  I'm finding it much easier now to make myself eat when I'm running long distance.  I hope I find it easy on race day!  I did make a stop for a Calippo when I got as far as Kimbolton, as it had started to heat up outside and I remembered just how good the Calippo at mile 20 of the Shires and Spires course had been the other week, but nowhere had any.  

I was hoping for an orange juice at the pub at mile 20, but I misjudged how long it would take me to get there and arrived 25 minutes before opening time.  Fail!  In the end I continued home and settled on a nice glass of cold milk when I arrived back instead.  My forever post-run favourite!  Bella decided it was too hot out for her when I got home so settled under my car in the shade where she could keep an eye on me chilling out on the lawn.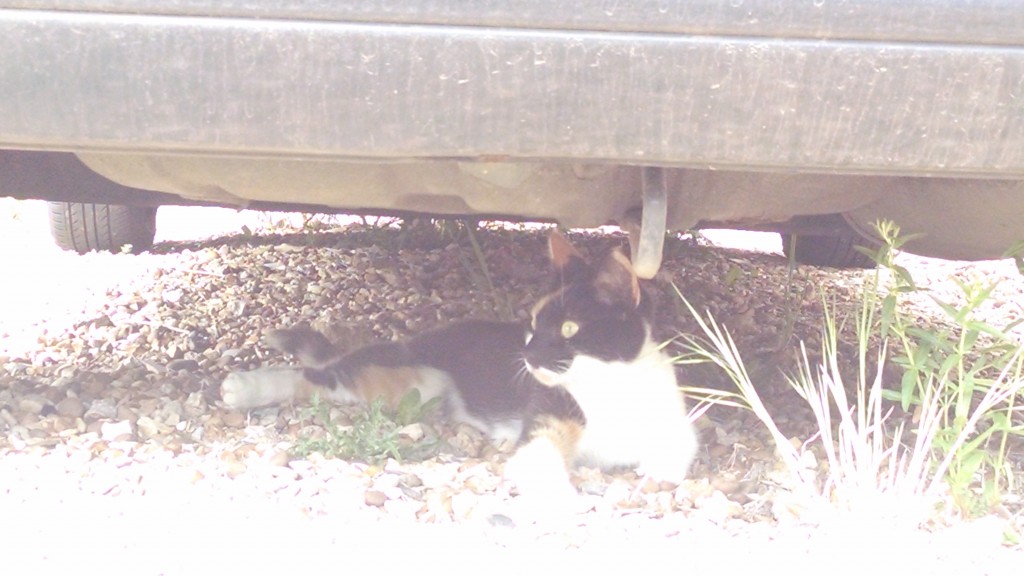 This afternoon was an epic Friends session on TV whilst completing the table number cards I started last night.  I'm in full on wedding mode this week.
The kitchen table has become my wedding crafting table on a daily basis now!  This week we seem to have had several people respond as 'maybes'.  I can't tell the caterers "Maybe I want another six mains" and the marquee man "Perhaps I'll have an extra table and six chairs and the larger marquee".  A handful of people have also just ticked the 'Regretfully cannot make it' box, adding their names on the top of the card, readdressing the envelope we sent their invitation out in and that's it!  No explanation, no 'Hope you have a lovely Wedding day!'  It did frustrate me a little as it took us quite a while to narrow down our list to 80 people, and each invitation probably took me 30 minutes to make, as well as the cost of stamps for the invite and save the date cards.  A lot of time, energy and love went into those invites!  We initially invited 80 people plus the 8 for the top table.  I think we are now down to 70 including the 8 on the top table!
At the moment we are both sat 'revising' for the pub quiz before we make our way down tonight.  By that I mean we are going through the top news stories on the BBC website so we're up to date with the General Knowledge round.  We ALWAYS come last!  We are the only two-man team there each Monday night and my only contribution is the answers to the cryptic clues we get given to work out at the beginning of the night…that's about it!  I'm great with year dates for music and films, but often the music is from before our time.  We're 80s babies, not 60s!  My top contribution so far was around London marathon time when one week three running questions made it into the sport round.  The sport round usually consists of just footy and grand prix so I never normally have a hope of beating Dan to answer any of the questions.  I nailed those three though!
Have you ever been to a pub quiz?  Would you be a good addition to our team?!