This morning I headed out to Lidl for my food shop.  A little while back I posted about how I was looking for ways to save money in the lead up to our wedding and house move.  Like most people, probably one of the largest and more manageable ways for us to save money is by adjusting our fortnightly food shopping spend.
This morning I purchased the following;
350g closed cup mushrooms
6 wholemeal pitta breads
375g British chicken diced breast
2x packs of two Bernard Matthews Southern Fried Turkey Steaks
1kg British carrots
2x 200g white chocolate
2x 200g milk chocolate
fresh mixed peppers pack
600g easy peeler clementines
1 courgette
340g honey
Hellman's mayonnaise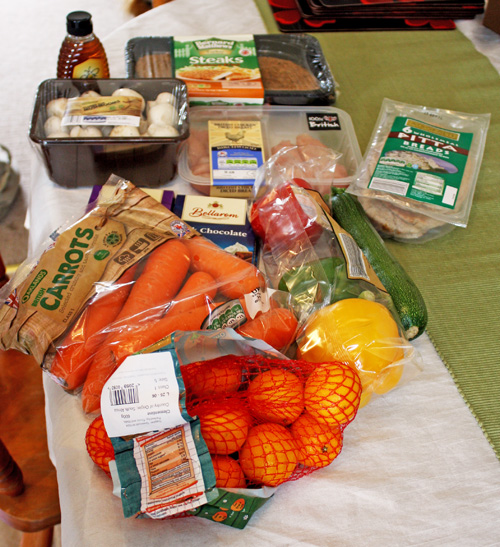 My total bill came to £16.87.  A quick tot up ensured that it was marginally cheaper than it would have been had I bought the same items from Tesco, which I am sure will add up over time.  Marginally, as in less than £1 cheaper.  I was hoping for a little more difference but hey, any difference is obviously a bonus.  The fruit and veg is much nicer quality at Lidl and I'm looking forward to a few days of roasted vegetables this week.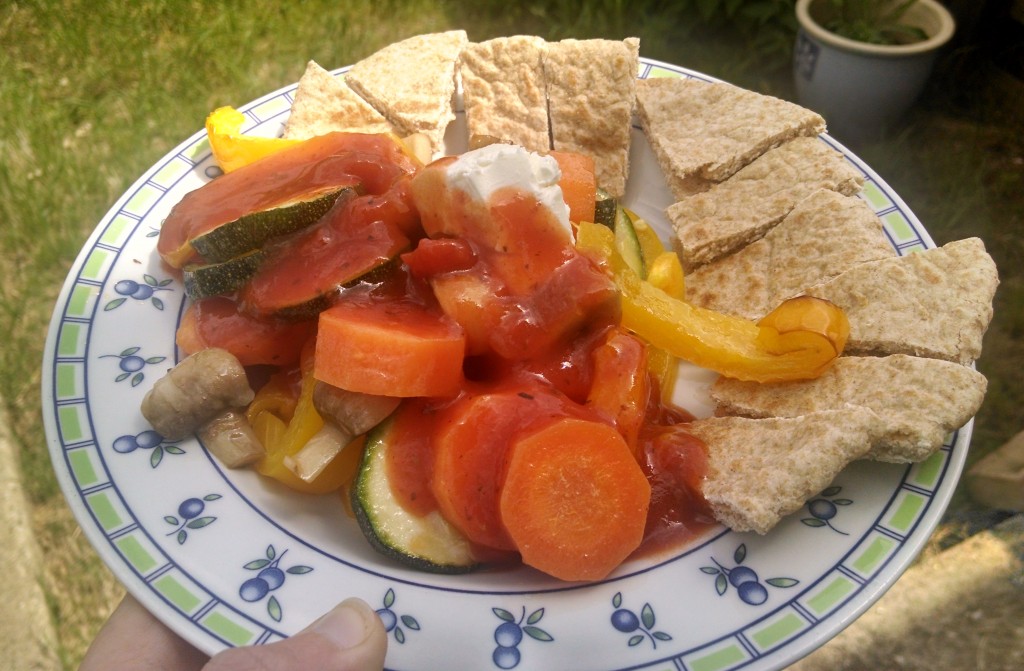 Roasted veg is literally my go to lunch.  I would have it every day of the week if I didn't think other people would get bored of it!  Dan's not a veggie eater in the slightest, so when I have my lunches without him, I take the opportunity to throw as many veggies in as possible!
Unfortunately I dropped and smashed my mayo jar on the way to the car (should have brought some bags to carry things in!)  Dan will have to go without mayo on his tea tonight!  I think you have to take your own bags with you at Lidl?  I know my Dad normally takes a box with him to pack his buys in.  It's something I need to get better at remembering anyway.  I always keep spare carrier bags in my car but never remember to take them in with me when I'm shopping.  Fail!
I also love shopping in different places so that I can check out all the cool foods in town!  Waitrose is one of my favourite places to do this.  It's so much more expensive than I would normally pay for my shopping in store but I like to nip in there from time to time to see what new and fun things I can find.
I've managed to stick to my meal planning over the past couple of months.  This saves a tremendous amount of money and I find we have a lot less wastage in the fridge.  Monday – Friday I'm into a meal planning routine, but the weekends always go to pot!
The remainder of this week's meals on the agenda are;
Tuesday: Breakfast=toast and peanut butter.  Lunch=Roasted carrots, peppers, mushrooms, courgette with tomato pasta sauce and goats cheese served with a wholemeal pitta (above).  Tea=Butternut squash risotto.
Wednesday: Breakfast=Send A Cow recipe (Egyptian loaf of bread).  Lunch=Leftover butternut squash risotto and roasted veg.  Tea=Potato gratin with cooked bacon and peas.
Thursday: Breakfast=Muffin with jam.  Lunch=Roasted veg with goats cheese.  Tea=Vegetable and cheese omelette with spicy homemade wedges.
Friday: Breakfast=Yoghurt with fruit.  Lunch=Sweet potato with egg.  Tea=Honey coated chicken with rice, peppers and peas.
I shall keep my tangerines and almond packs with me by my desk for when I feel a snack attack coming on!
Where do you shop?  Why?
Do you meal plan?…If so, do you plan meals for the weekends as well or just leave it to chance?!