So two weeks ago I told you that I would be trying out some breakfasts of the greats as found in the Send a Cow The Most Important Meal of Their Lives ebook.
It all started with Jane Austen, then last week it was all about Winston Churchill.  Today, I'll be creating the breakfast of Cleopatra VII! – Ancient Egyptian loaf of bread.
"Cleopatra VII was the last Pharoah of Ancient Egypt, and presented herself as the reincarnation of the Egyptian Goddess, Isis. As a personification of incredible beauty and power, Cleopatra has always been a popular figure in Western culture.
An understanding of what she might have dined on for breakfast can be gained from the remains of ancient surviving tombs. Typically, bread sweetened with honey, figs and other fruits would have been eaten, which would have of course been prepared and served in luxurious ways."
Now, I'm not a fan of dried fruit, and neither is Dan, so I skipped the sultanas when making the bread.  The mixture was incredibly sticky, and so I ended up dowsing my fingers in oil to mould the bread shapes out onto the tray.  They were supposed to be nice neat triangular shapes…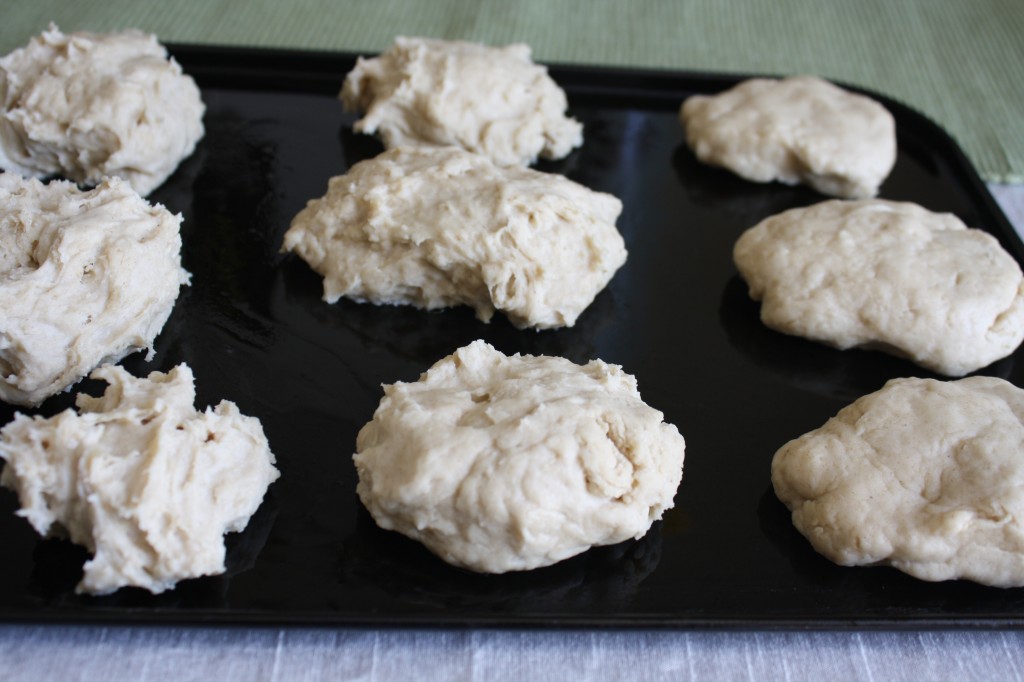 My first three shapes (on the right hand side of the above tray) were an OKish, smooth shape, but after that I gave up making them look pretty otherwise I would never have gotten to work on time!  Any shape went!  Isn't this how you make rock cakes?!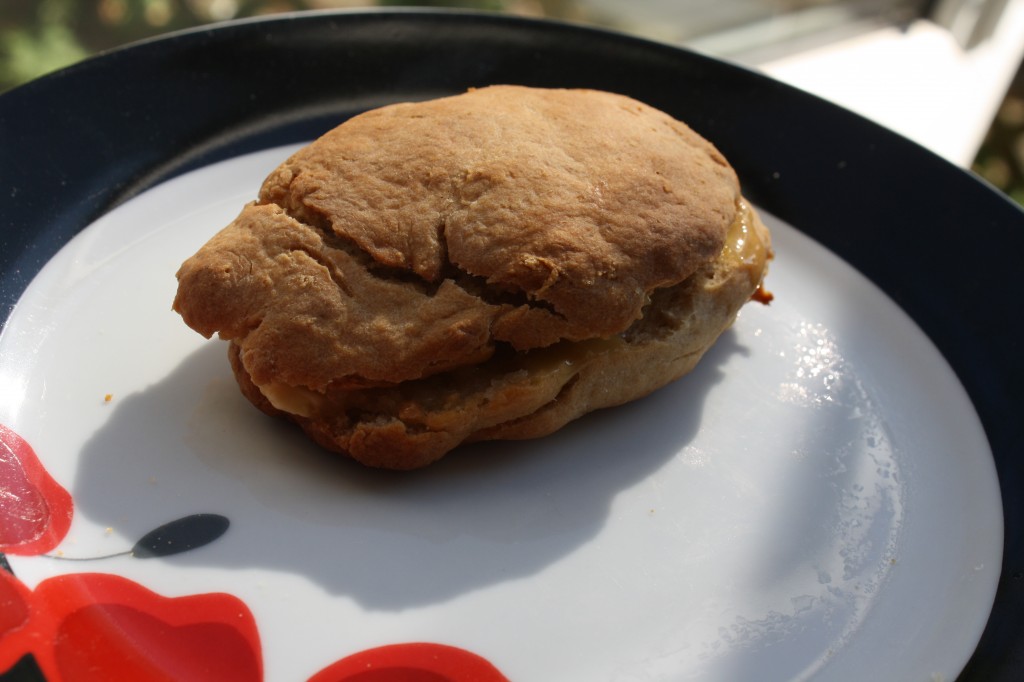 Despite their messy appearance on the tray, they didn't turn out too badly, and like all bread smelt amazing coming fresh out of the oven!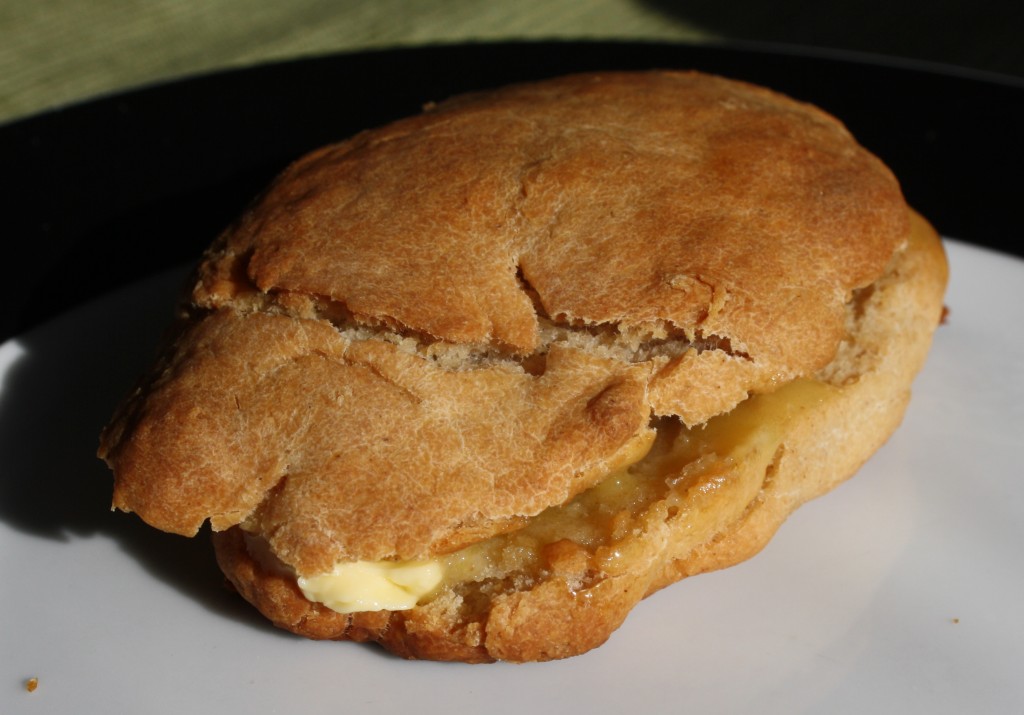 VERDICT:  The rolls actually ended up much tastier than I thought they would.  I sliced a couple open and spread some butter inside whilst they were still nice and warm.  With the slight sweetness from the honey they almost tasted like scones.  I'm not sure they will keep me full right through to lunchtime though as there isn't any real protein in them, but they hit the spot this morning for breakfast.
The free ebook has been launched by charity Send a Cow as part of its new 'Break… Fast' appeal and features the breakfasts eaten by the likes of Einstein, Edison, Parks, Mother Theresa and the Apollo 11 crew.  It has been created to raise awareness of the importance of breakfast in helping children in the poorest parts of Africa achieve their true potential.  In addition to vital donations, which will be doubled by the UK government, the appeal aims to raise awareness of the importance of a nutritious breakfast in helping children in the poorest parts of Africa achieve their true potential.
To read more about the Send a Cow Break…Fast appeal and how you can help support African children please visit my first post, or head to the website directly www.sendacow.org.uk/mostimportantmeal