…because I was too tired to think of five things on Friday!
#1. Sports Day Thursday followed by an all-day dance day at school on Friday has left me feeling exhausted this week!
Teaching 4 and 5 year olds how to play rounders is incredibly difficult.  (We used a tennis racquet, not a rounders bat, but still!)  When the tenth child has managed to hit the ball and then goes running after the ball rather than to first base, you do have to control your voice as the rules are explained once more!
I actually took a nap when I arrived home from work last night.  The housework has gone to pot this week and my sink is currently looking rather full of dirty dishes…!  :S  We have a busy weekend ahead so I'm hoping to catch up finally by Monday.  Until then, no-one come round my house!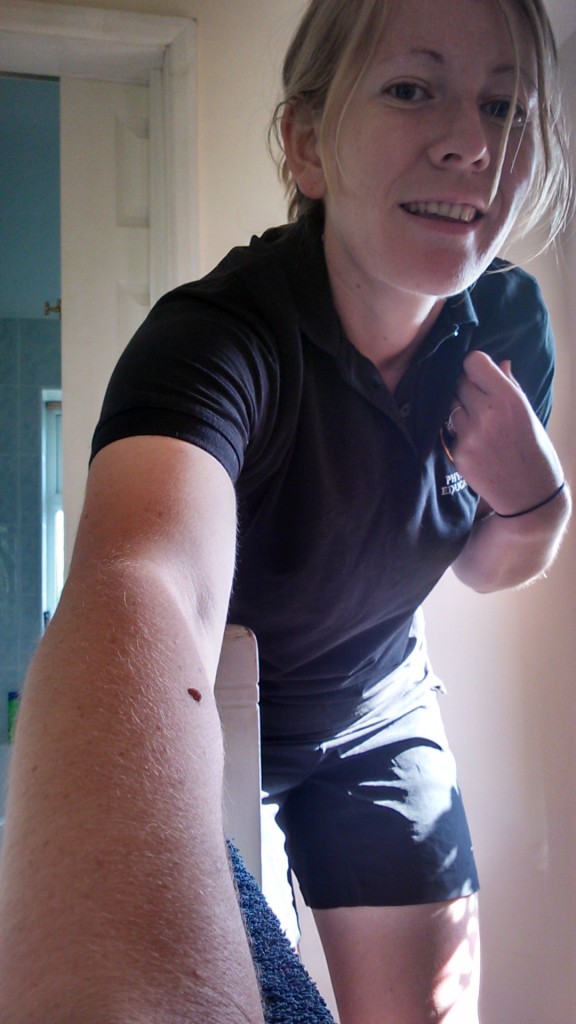 (Me in my school sports kit realising I should probably cover up the school badge at the last second!)
#2. School for me finishes this coming Friday at 12pm.
…and I cannot wait!  This is the first year I've worked in a private school and those extra two weeks holiday will really come in handy in the build up to my wedding in August.  Just six weeks to go now, and I'll feel like I can really start getting into final planning stages and finishing touches once school is over for the year.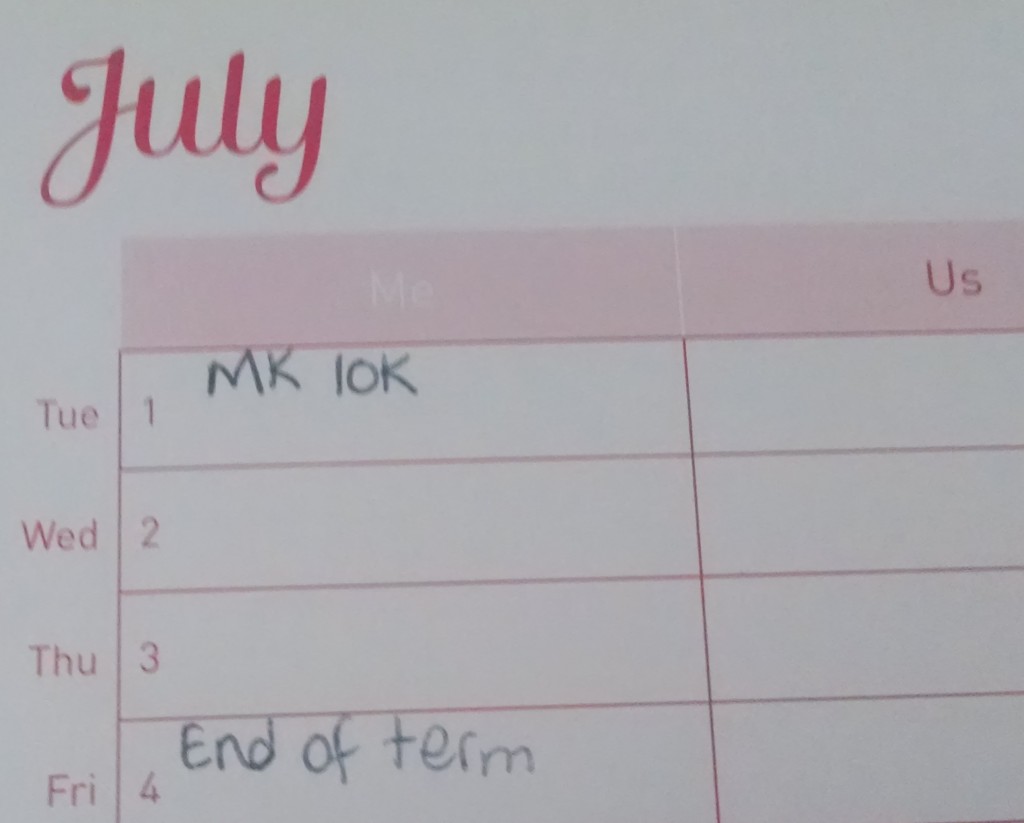 #3. I'm marshaling at the Go Beyond Coombe Abbey Running Festival on Sunday.
So if you are running it, come say hi!  I'm working on the registration desk in the morning and then I'll be out on the course.  It means an early start tomorrow morning for me though, as I have to have left home by 6:30am to get there before the runners arrive.

#4. I'm currently trying to pencil a training plan into my diary.
A plan for the remainder of the time before my 70 miler, and then leading up to Mablethorpe marathon which is now only 14 weeks away.  Hopefully I'll have something together to share on the blog over the next couple of days.
I messaged one of the runners from club last night asking what was the furthest distance he went up to before running the 70 last year.  Apparently only 20 miles, so I'm feeling slightly less worried about my race (in five weeks) now.  I've run a marathon, a handful of runs in the 30s and several runs in the 20s over the past couple of months.  My mileage has been hovering around at least the 50 miles per week mark since the start of the year so I'll be going into the race off the back of some strong mileage weeks.
#5. Dan and I ran Peterborough parkrun again this morning with our friend Vicki.
This was Vicki's fifth parkrun, and she took more than two minutes off her time from last week, finishing in 40:29.  Not a PB, but a nice big chunk off for her to be proud of!  There was lots of whinging this week and a few "I hate parkrun!" strops, but as soon as she crossed the line she was all smiles and looking forward to the next one!  I probably talked non-stop for the first 3k…I'm getting much better at distracting her from the pain of running!  I'm sure the people around us each week are getting fed up of my random drivel about work, wedding and honeymoon though!
#6. Dan and I then raided Peterborough Primark for honeymoon bits.
It's been ages since Dan or I bought any new clothes.  Our honeymoon is now just 44 days away and we really need to start getting organised for it!  Our Primark adventure this morning got us well on the way.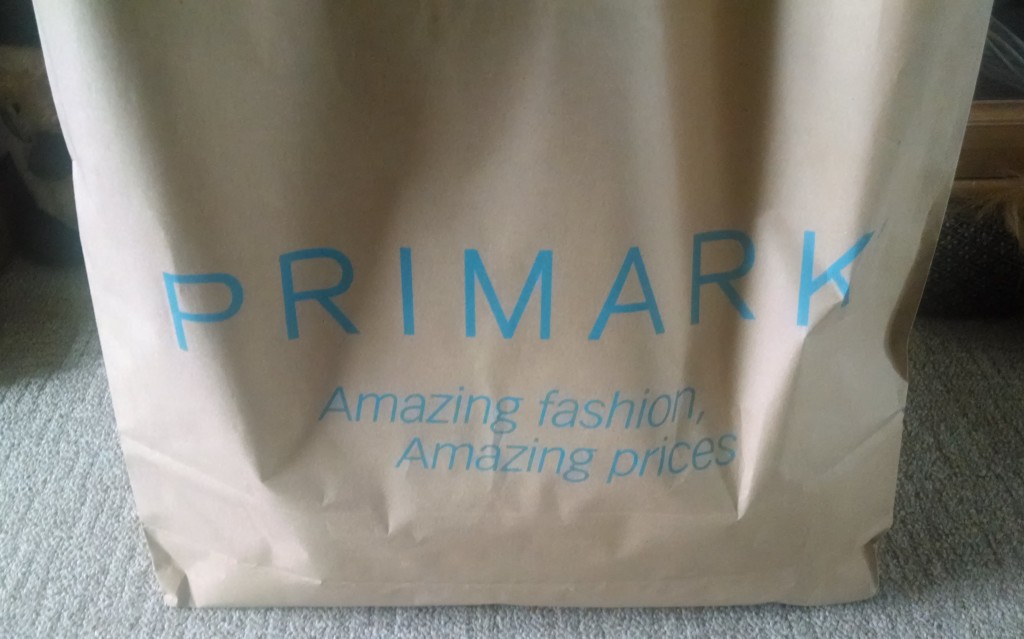 Dan purchased two new pairs of shorts for the honeymoon and I picked up some shorts, three dresses, two underwear sets, some flipflops, some sandals, a top and some hairbands.  The grand total for both shopping baskets came to £67.  About what it would have cost to buy just a dress and underwear set from anywhere else!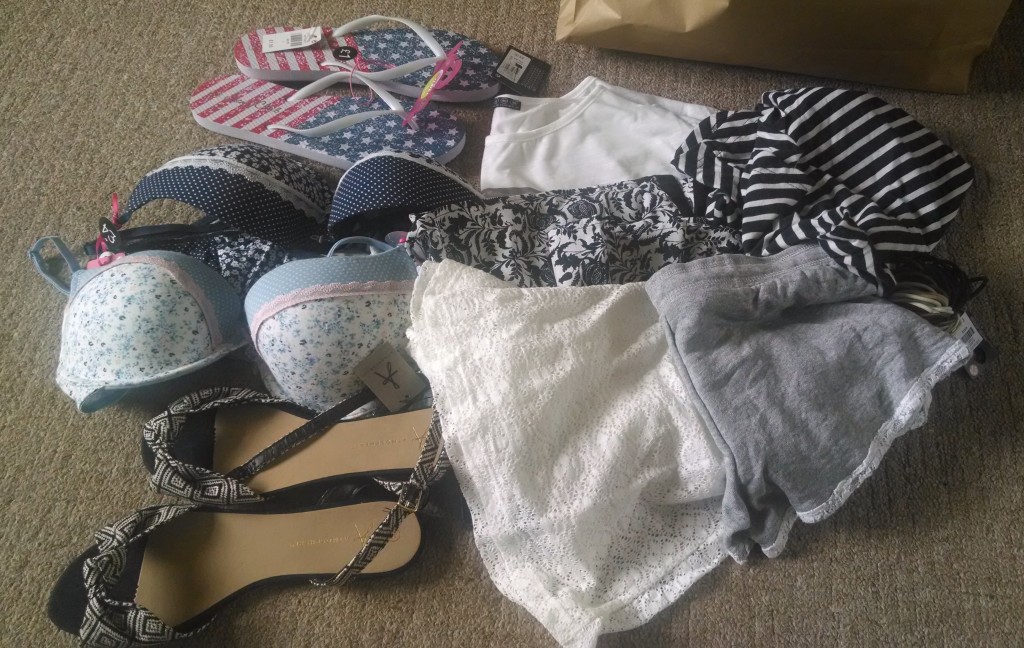 I'm loving this stripy dress for £5.  Stripes are really in at the moment, and it's a really flattering cut – nice and floaty.  £5?  You can't go wrong for £5!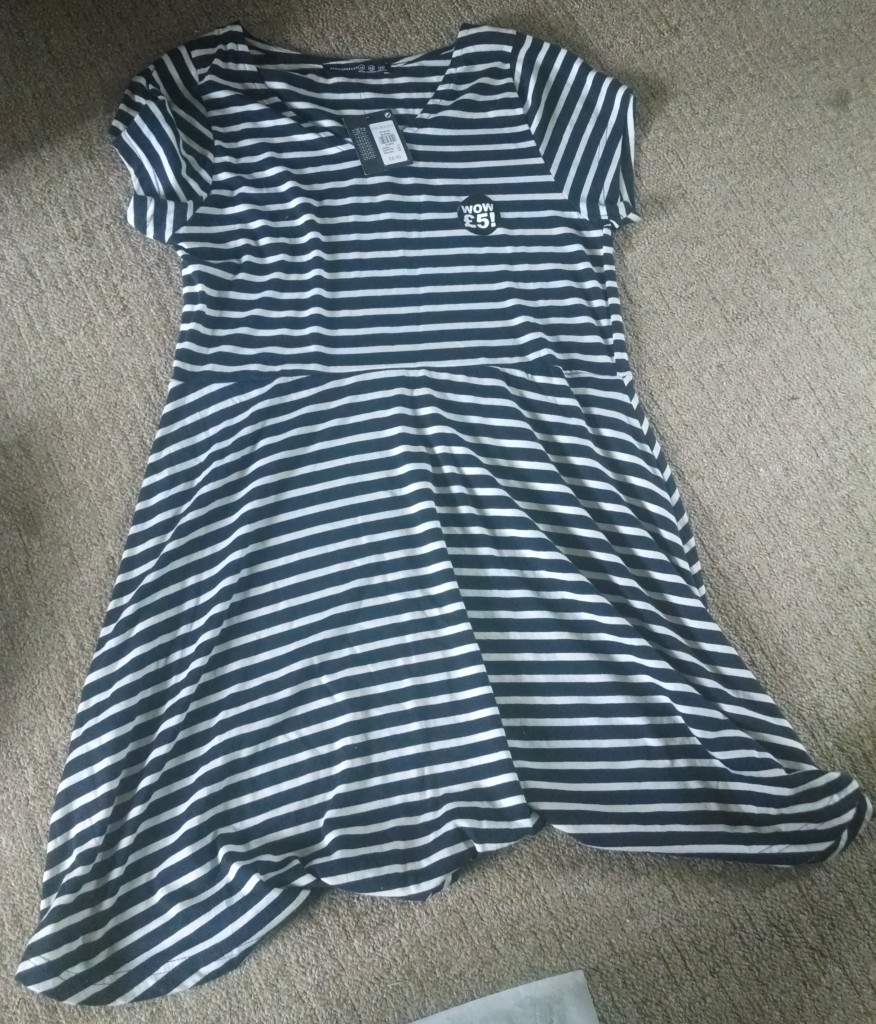 School sports day…love it or hate it?
How often do you treat yourself to new clothes?