Is it just me or is the heat draining everybody at the moment?  I've felt really weak over the past few days and a little bit dizzy when pushing it for a longer section on my run on Tuesday night.  Today I've felt very light headed despite not doing anything very strenuous and have had to really force myself to eat as I really don't fancy anything at the moment.
Last night there were twenty-two of us who headed out for a 7.3 mile trail run at 7pm.  I'm pretty sure that's the most yet!  We started off in a beautiful little village green and soon ran into problems with cows.  About half our group refused outright to run through a field when they realised there was a herd of cows and their calves trapsing around inside.  I must admit, I wasn't too keen when the cows started to get excited after seeing the bunch of runners stood staring at them and the bull made his way towards the fence!  After a couple of fence jumps in the other direction and quick sprints through opposite ends of fields we managed to avoid the cows altogether.
With so many of us out, there was a huge range of abilities, and Group 1 runners (sub 41min 10k times) were running amongst group 6 runners (60+min 10k times).  About mile 3 into the run I was running with a guy from two groups above me who is also currently in the midst of wedding planning.  I think I probably pushed myself a bit too hard so early into the run, determined to keep up and keep the conversation going.  After three quarters of a mile or so I politely said "I can't maintain this" and dropped back.  At least, it felt like I was politely informing him that I was going to slow down.  In reality I probably slurred my words together as quickly as possible and collapsed in a sweaty heap on the side of the track!  It was a tough run in the heat though and in some places the long grass was flattened down, but still raised a foot from the ground so we had to run with really high knees.  Draining!  I'm swapping my rest day this week as a result and am taking today off, then heading out for some speedwork tomorrow instead.
Send a Cow breakfast recipe number 4 is on it's way! Last week became very busy with the end of term and the recipe for the breakfast of the week requires a bit of prep work that I never got round to doing the night before.  Turns out that I didn't need to do any prep work (soaking the chickpeas in water) though as the can they are in already contains water!  Oops!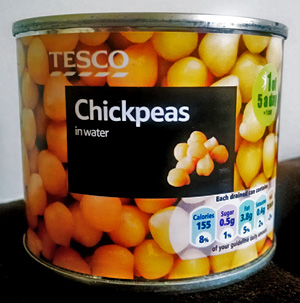 I'm slowly working my way through the house at the moment having a massive deep clean of every room.  It's really, really satisfying seeing each room come together and look much less cluttered.  I'm throwing loads away and everywhere is looking so sparkly tidy and clean…Until you get to the spare room.
…Just don't go in there!
This is our lounge and dining room.  It doesn't look much from this photo, but you should have seen it before!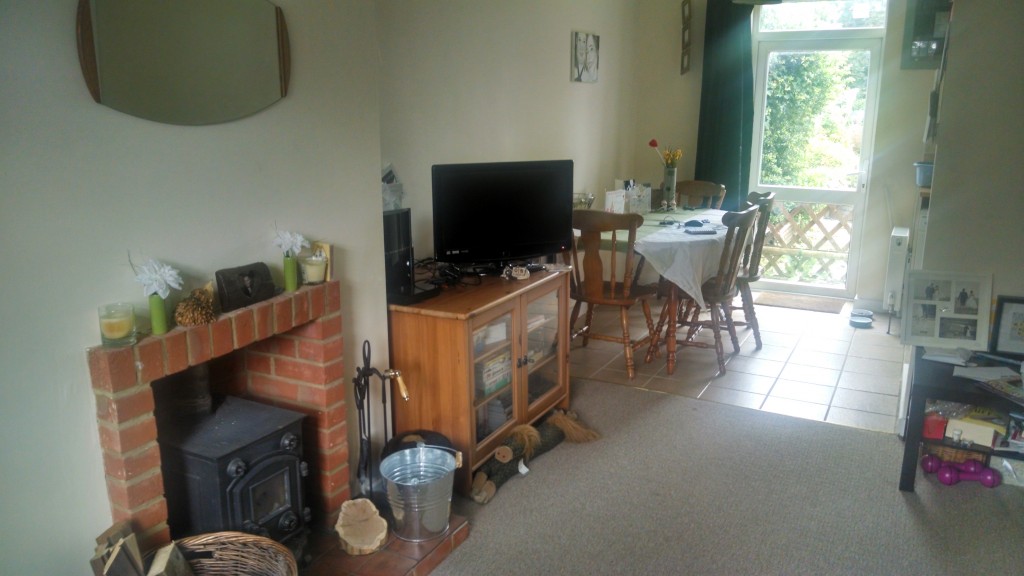 I just love being able to relax in the lounge in the evening and not feel guilty about the place looking a total tip!  Something else I love is a clear bedroom and fresh sheets.  Nothing better than fresh sheets and a plumped up pillow when it comes to bedtime!
Do you manage to keep on top of your housework during the week?