A few months ago my Mum rang me one evening to ask if I would run the Houghton Hall Cancer Research Race for Life 5k with her and help her along the way.
This time last year Mum was in the middle of her second batch of chemo treatment and luckily the cancer hasn't spread any more since.  It's still there, but not currently causing any damage.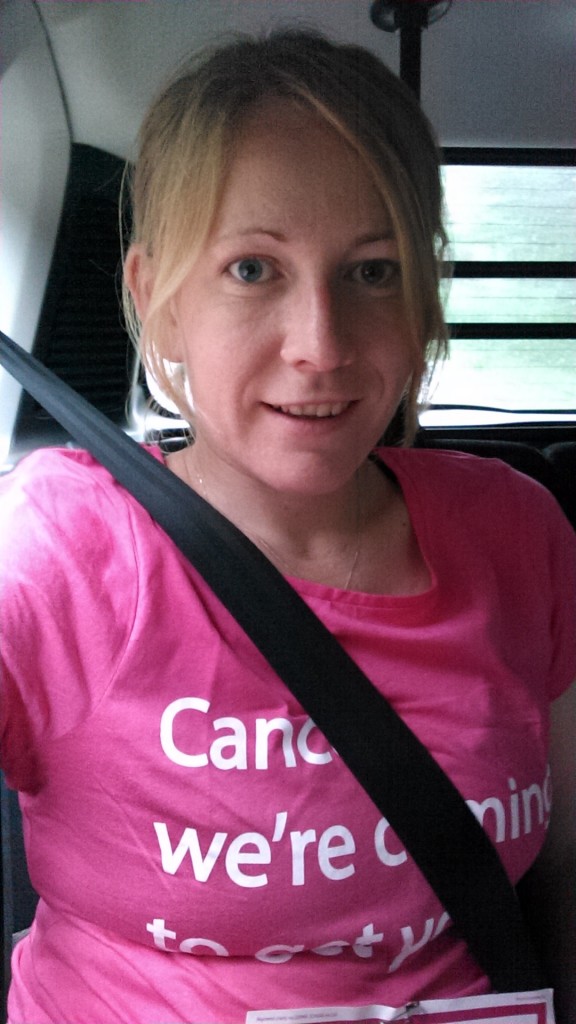 Last night Dad drove us up for the 5k event and was our supporter for the evening.  A supporter with a camera.  It's been a while since Dan has photographed any of my races so it was nice to capture some photographic evidence of my run, and some pictures of Mum and I together, as there seem to be hardly any of those.
We arrived pretty early so that we could donate some items to the Cancer Research tent, hear the stories from cancer survivors and join in the pre-race warmup.
A serious one of my parents…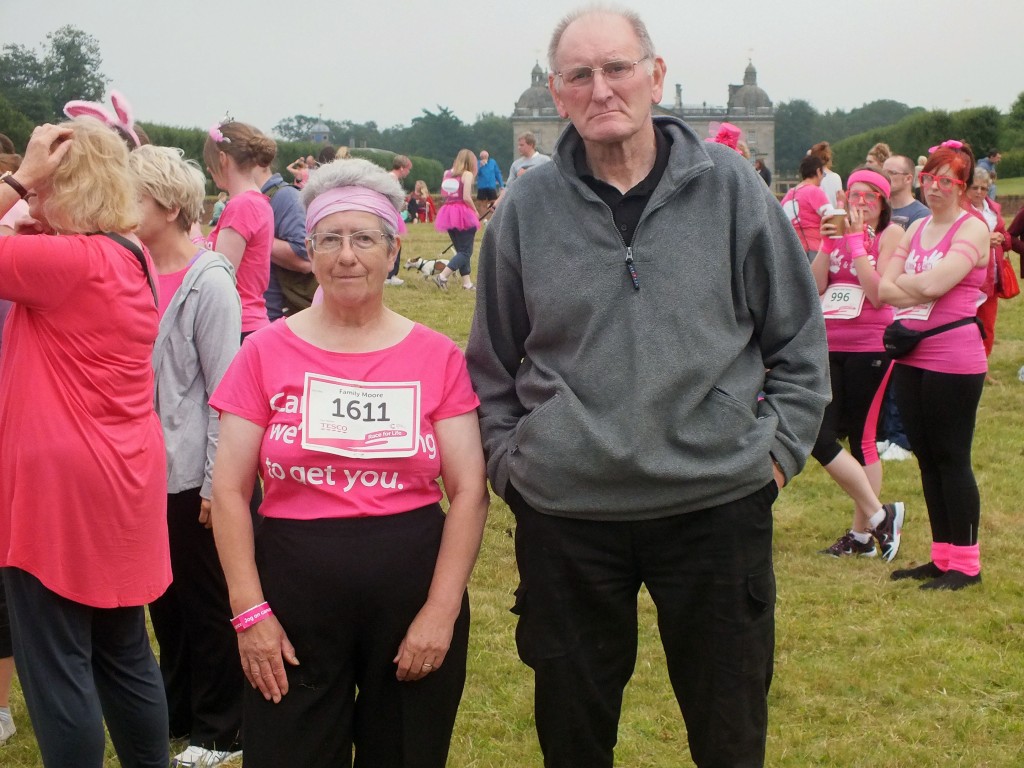 And a slightly less serious one!…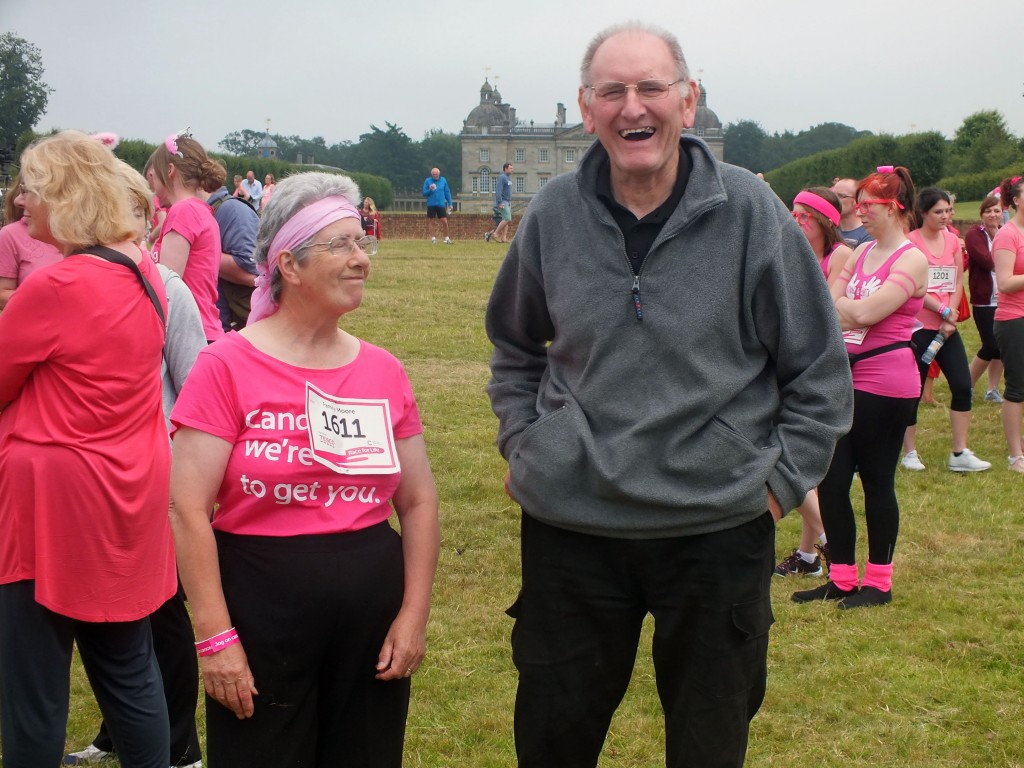 I never tuck my phone into my shorts pocket but I wanted to be sure to get some pictures on the way round as well.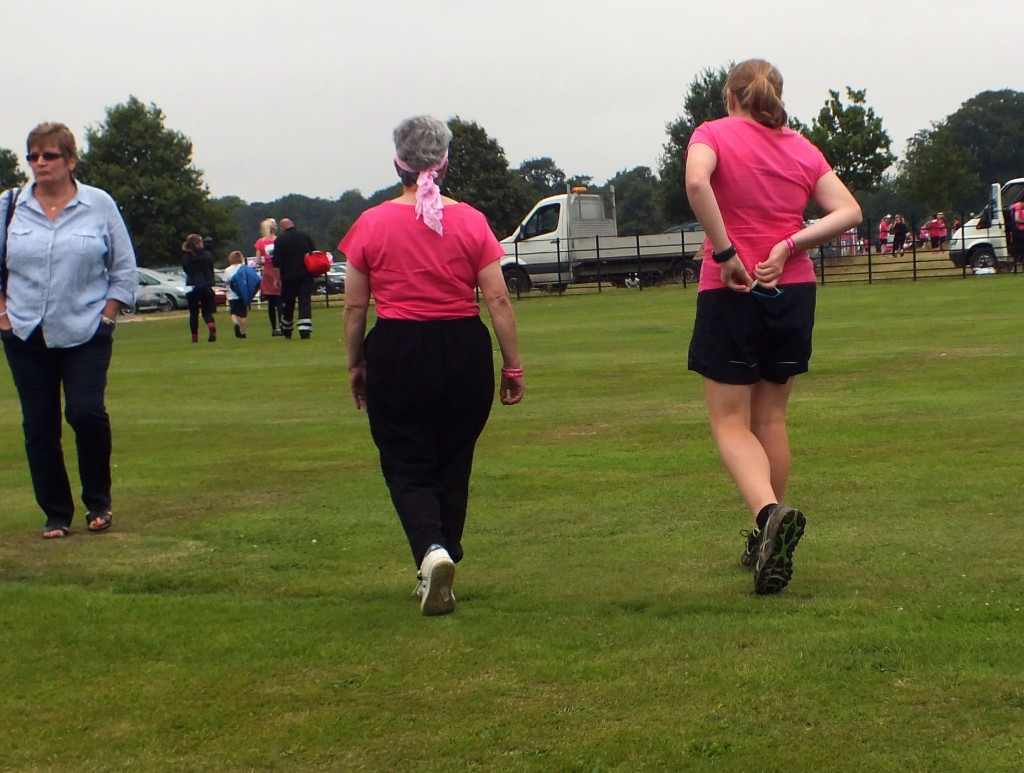 I joined in with a bit of the pre-race warm-up but Mum was really going for it!  I fear that I was too uncoordinated to join in properly.  Had I been there with a group of friends I would have jumped at the chance of stumbling through the moves though.  Nearly every pink-adorned lady was joining in.  We were told there were more than 2000 of us in total.  Dad and I always play the race numbers game when he joins me at a race.  We try and find the smallest race number in the crowds and the largest.  I won, as I found Race number 2!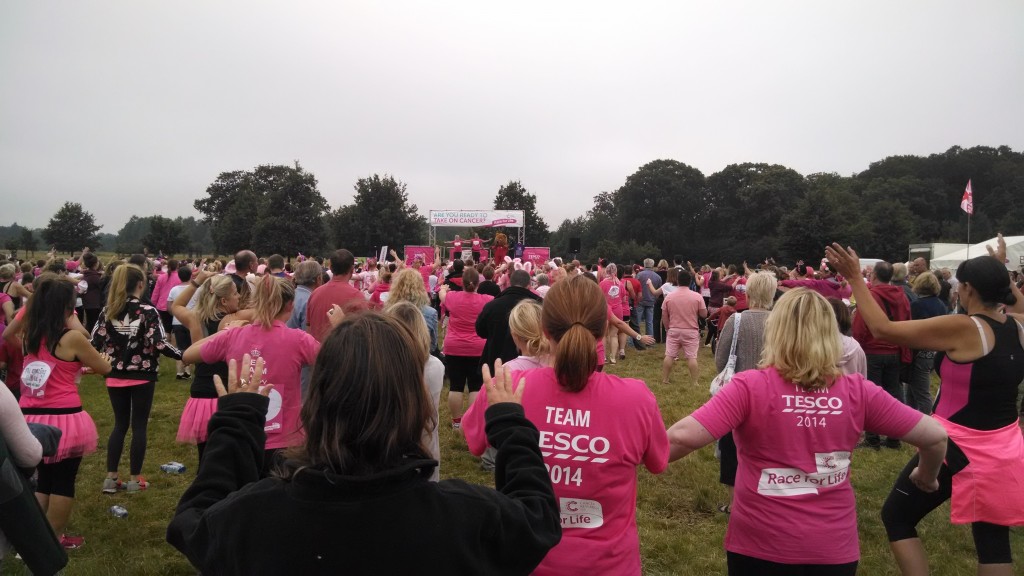 At 6:57pm we were asked to get behind one of three large banners.  'Runners', 'Joggers' or 'Walkers'.  Dad headed towards the far side of the start line to get in position to cheer us through and Mum and I lined up towards the back of the joggers as Mum wanted to jog sections of the race.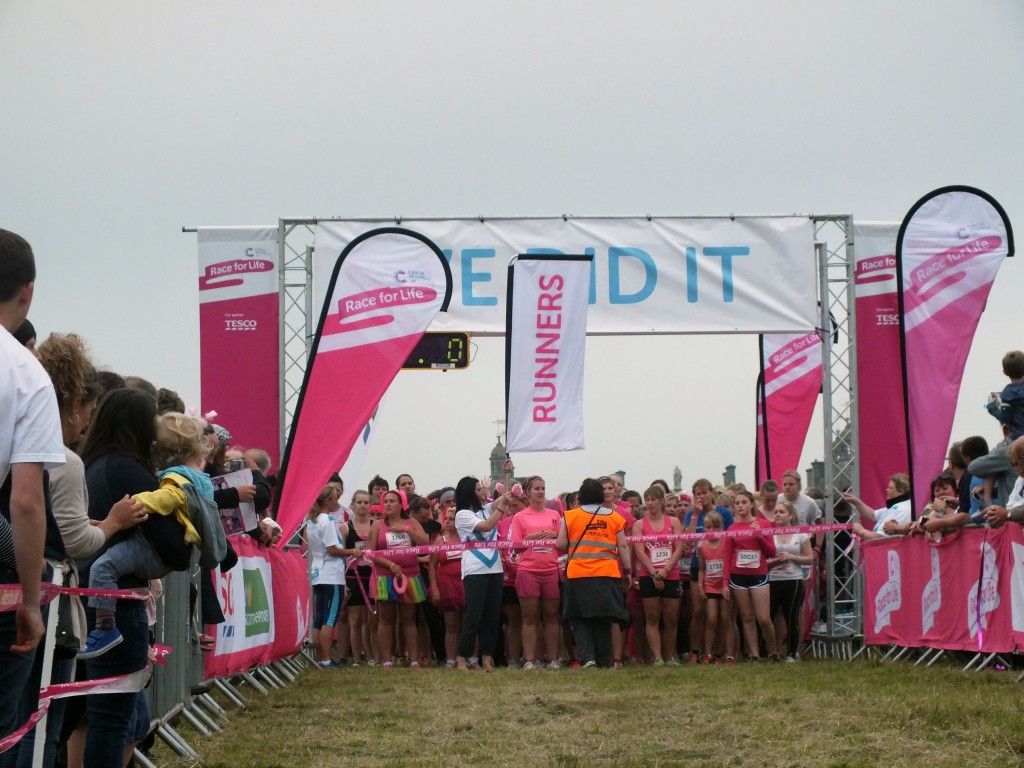 It wasn't long until we started and it was a very organised start as mountains of pink runners took off along the grassy course.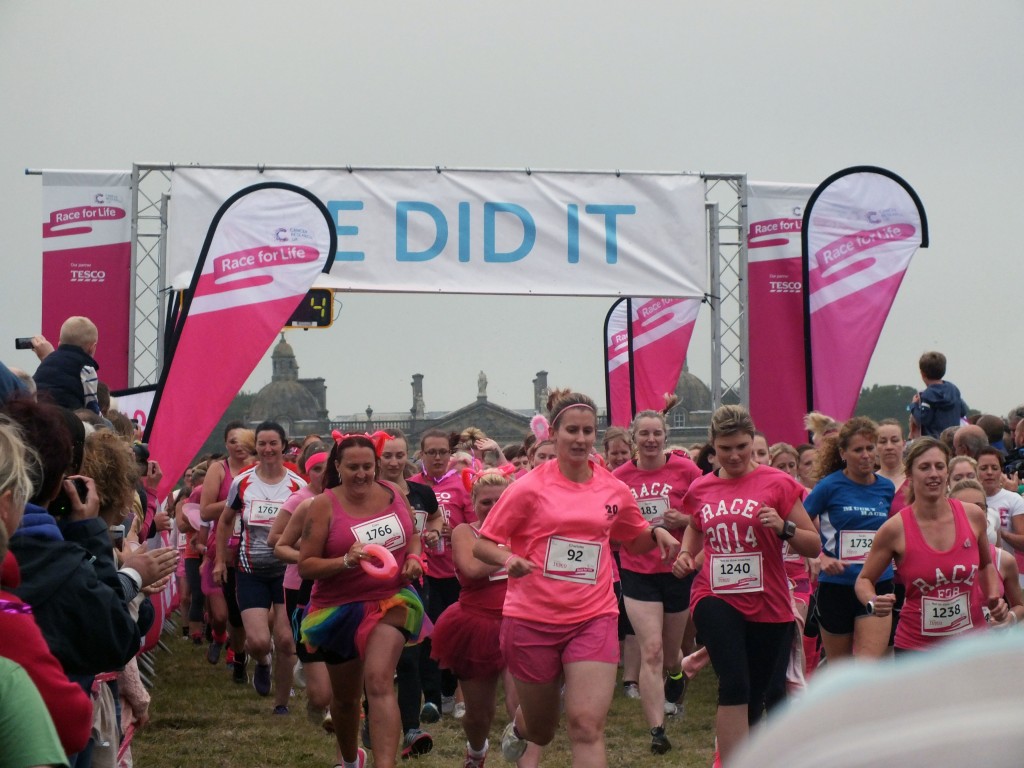 Here's us below as the ladies around us started to head over the line.  The field soon thinned out and there was an enormous mix of ladies out there.  Tall, short, small, large, with dogs, with children…A completely different experience to when I run road races or even the local parkrun.  I did choke up a few times at the messages on people's backs about friends and family they had lost or were running for.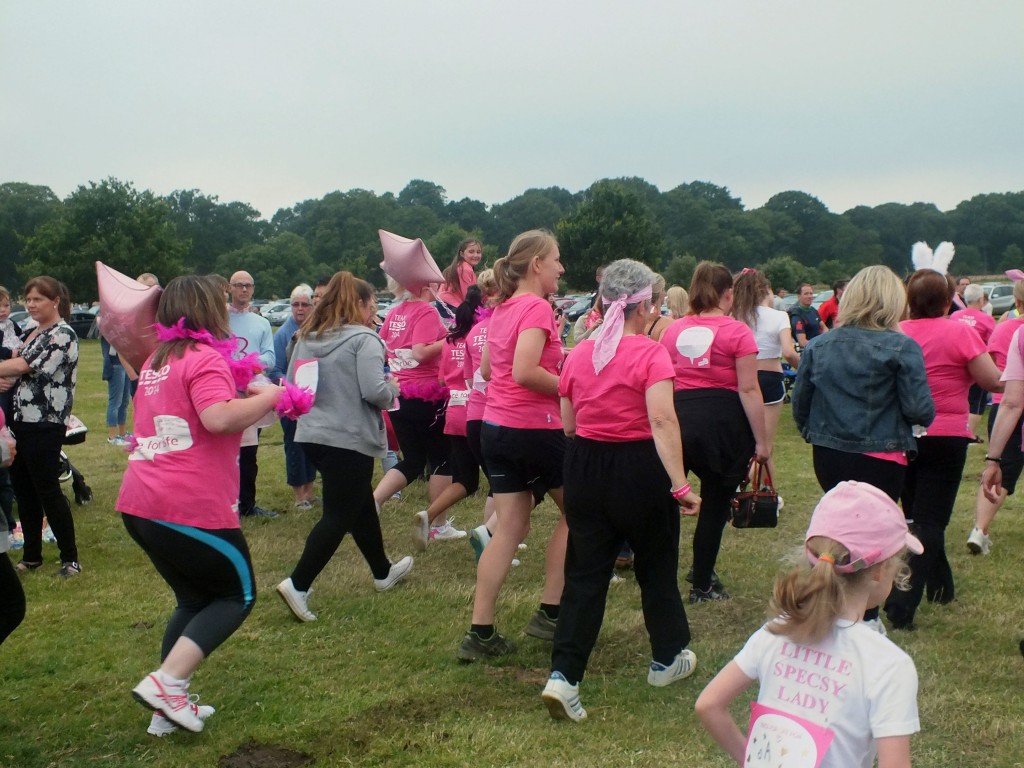 I ran the Norwich 10k Race4Life several years ago before I became a 'runner' and since then the R4L packs have also added wrist bands to wear on the run and for supporters to wear as well.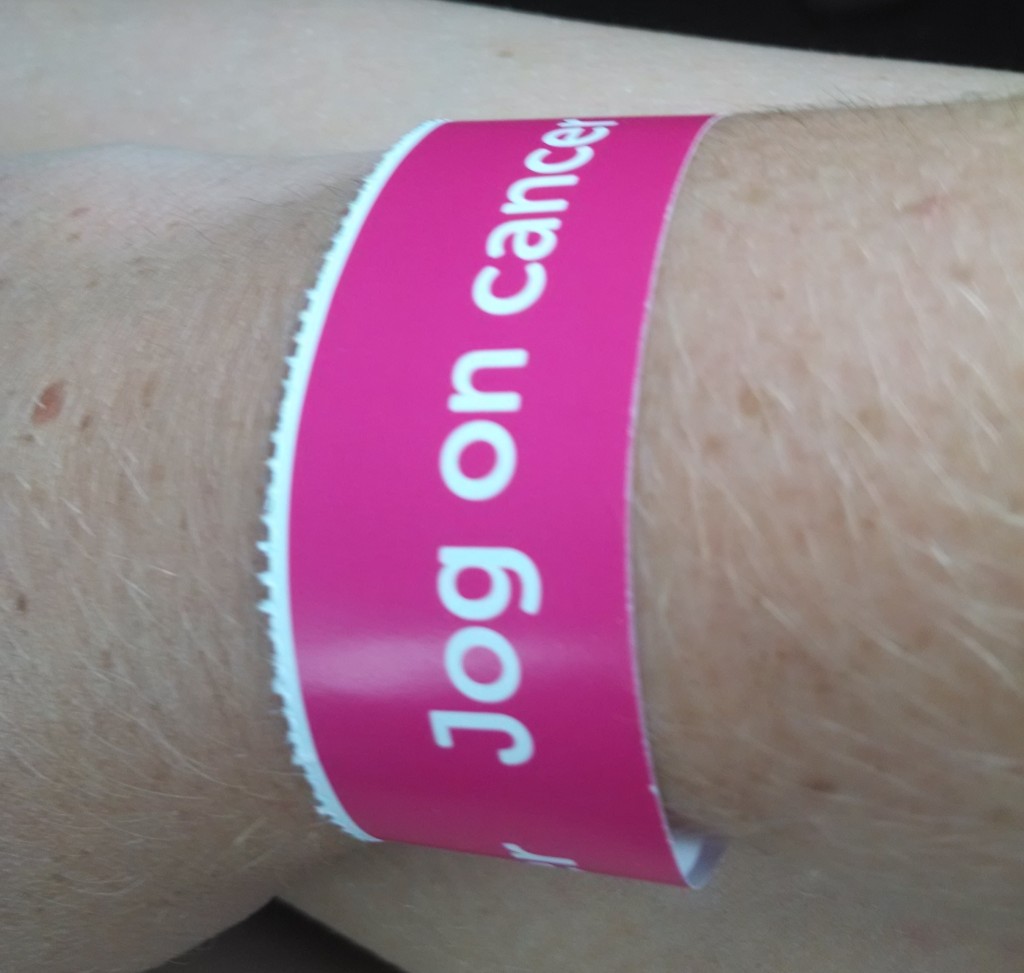 Mum had mentioned to me at the start that she had wanted to try and run for 1 minute then walk for 2 minutes the whole way round and had said that she was glad I was wearing my Garmin.  (Of course I was…new Conquersize zones!)  Once we had gotten over the line and cleared away from the crowds a little we began our first jogging section.  Mum was amazed that she managed just under three minutes before breaking into a walk again.  This time last year she couldn't even walk the dog without getting out of breath and feeling weak due to the treatment she was having.  I didn't time the walking sections but I timed all of the jogging sections, all of which were at least 2.5minutes long.  Mum said she was really surprised to see the 2k marker pop up when it did as she felt she had been out hardly any time at all!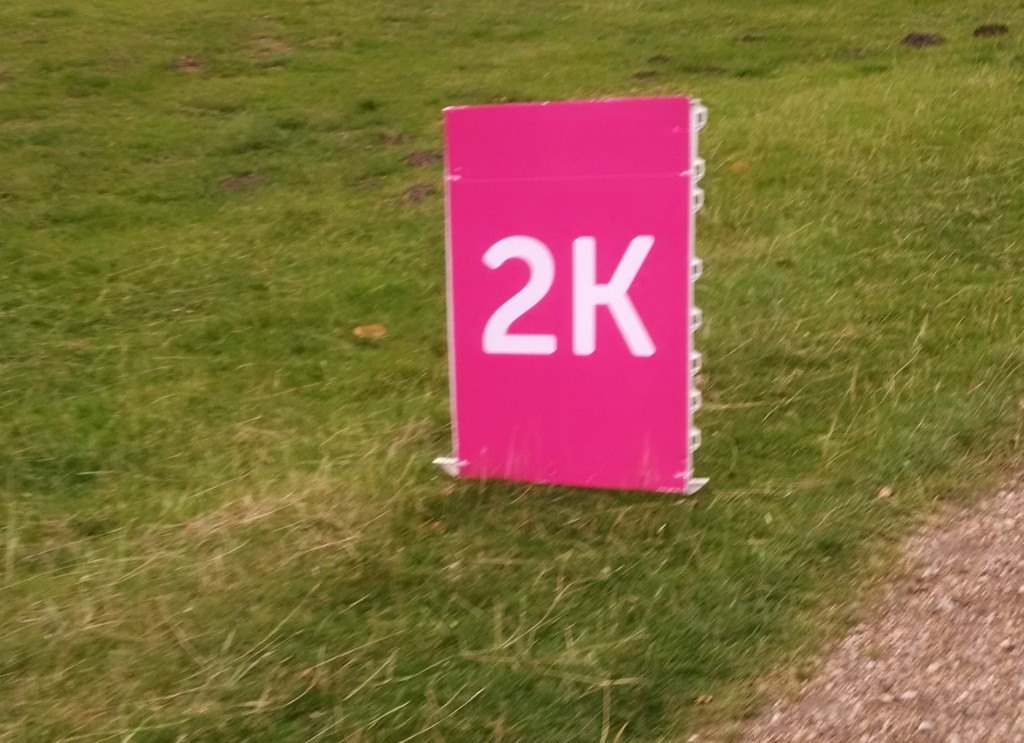 On her last jogging section she ran for just short of five minutes non-stop.  She didn't think she would be able to do it when I first set her the challenge of running the final straight along through to the finish but I knew the crowds of support at the end would help get her there and I was right.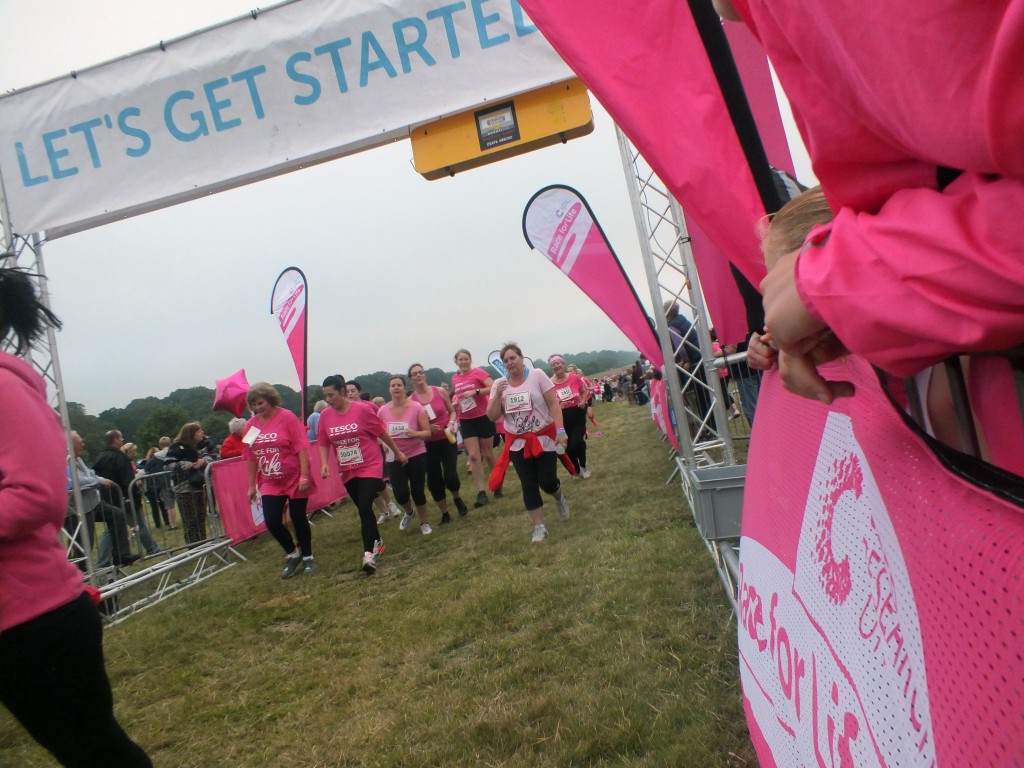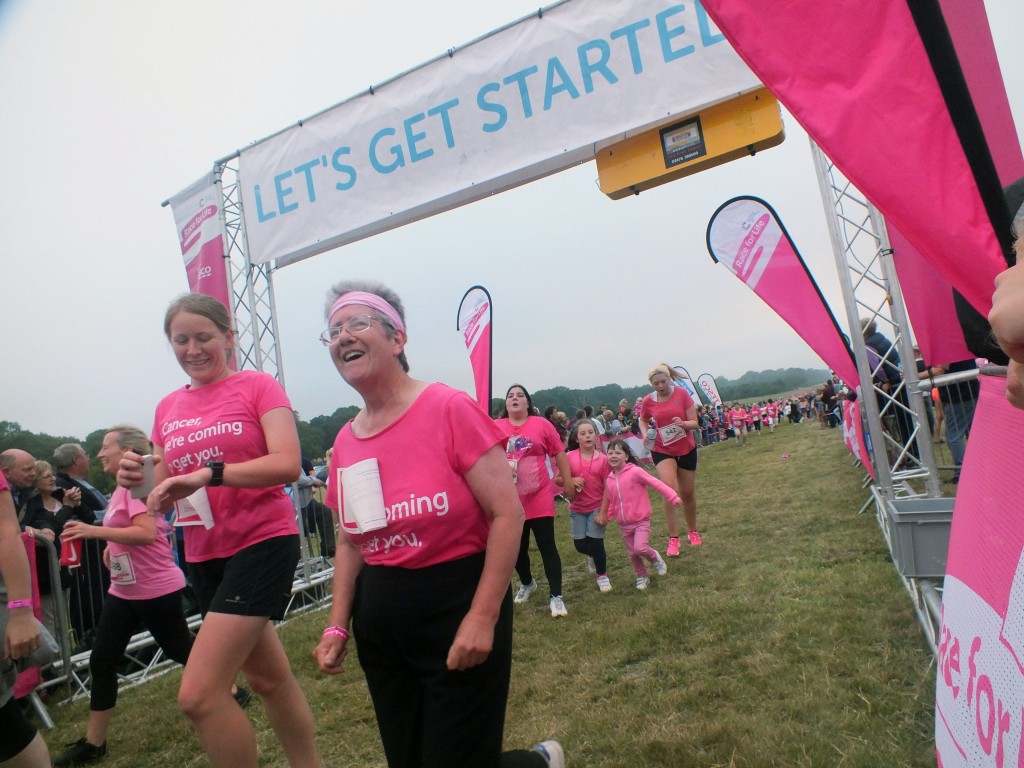 True runner to the very end – there's me checking my Garmin as I cross the line!  On this occasion though it was to tell Mum how long she had managed to run non-stop for!  You can see on her face how happy she was to cross the line.
I was curious to know if anybody had raced the event.  Dad told me that the first few people had come through in 28 minutes so not really.  I'd never seen these events as 'races' and I think it is such a fantastic idea to empower women and involve them in an event that is good for them and that anybody can take part in.  Cancer will affect 1 in 3 of us at some point in our lifetime.  The more research that can be done to prevent illness and deaths the better.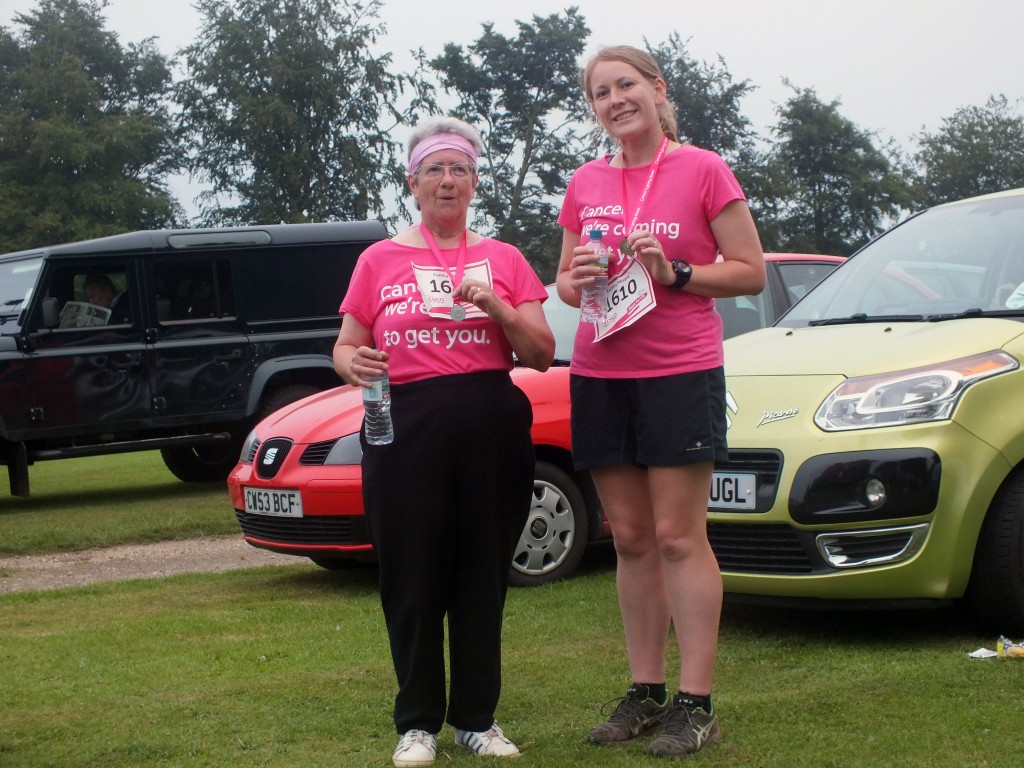 Here's us with our medals back at the finish.  Chocolate croissant and water demolished!

Have you run any of the Race for Life events taking place around the country?