Name change!  I am no longer Mary Moore, but Mary Pearson instead!  That's going to take some getting used to!
This week has been absolutely manic!  I'd hoped to write lots, make beautiful wedding things and run every day.  But…writing has been minimal, running has been after the dog or between shops (lots of running in sandals this week!) although I did make lots and lots of personal wedding items over the past fortnight that I shall show in more detail on my return!
Here are a couple of pictures stolen from the now Mother-In-Law and Usher #2 (sorry John, this is how you shall now forever be known!)  I can't wait to see all of the pictures and video footage when we return from our honeymoon on the 22nd!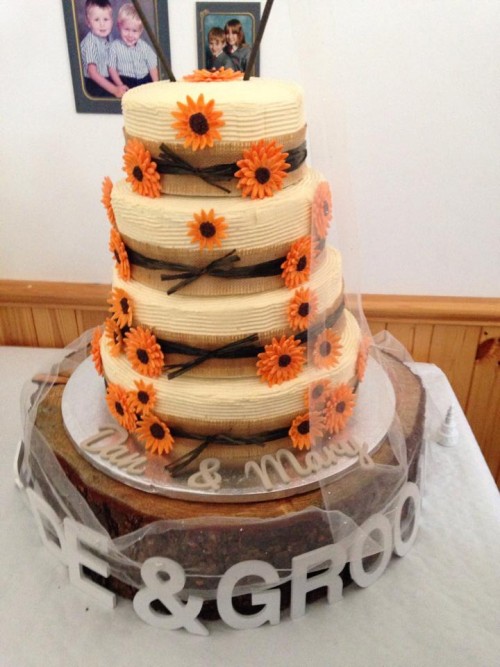 Everybody commented on how fantastic the wedding cake my Mother in Law had made was.  A mixture of chocolate and vanilla tiers it tasted pretty great when I finally got to try a slice at lunchtime today too!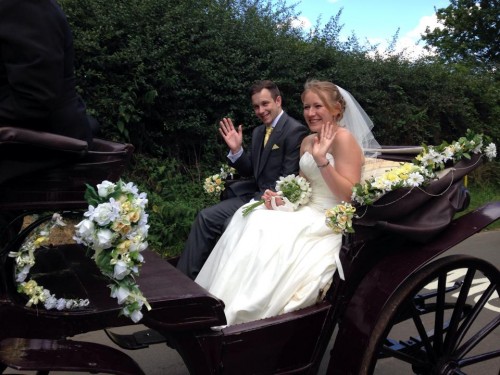 We were so lucky with the weather.  It had hailed down all of Friday night and when I drove to my Maid of Honour's house late on Friday there were sections of the road which were flooded completely.  Today we have had the tail end of Hurricane Bertha so experienced hail, heavy rain, thunder and lots of wind.  But yesterday we had sunshine and temperatures of 20+ degrees!  I got a little burnt on our carriage ride, but it was definitely worth it.  It was great having 40 minutes to ourselves in the middle of a very eventful day!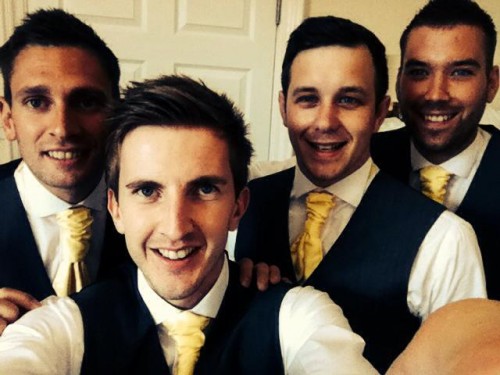 I love this picture Usher #2 took of Dan and his three besties in the hotel room the morning of the wedding.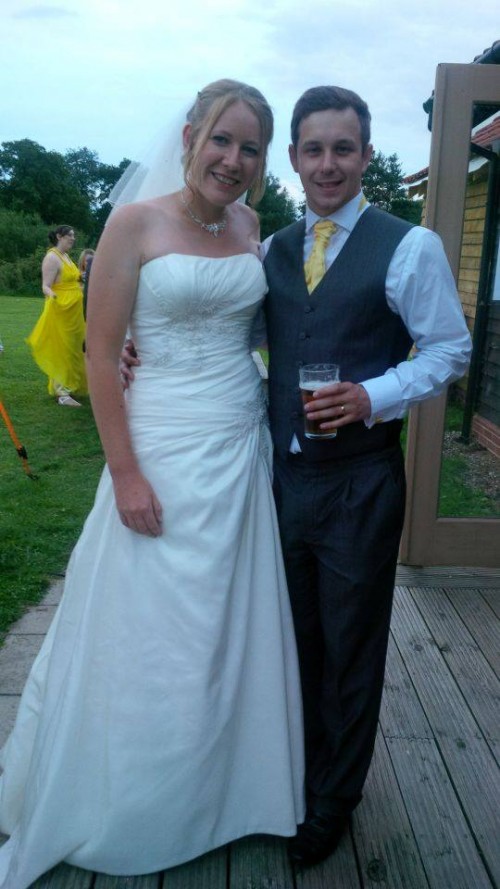 And here we are…following our first dance, when we could finally begin to relax for the evening!
We will be leaving for our honeymoon at 00:30 tomorrow morning.  (Early wakeup call!)  We are Italy bound for a little while and I can't wait to finally relax and chill out with my new husband!  Speak to you all in a couple of weeks!