All being well I should be on honeymoon right now on the South coast of Italy!  This is a scheduled post.  I promise to catch up with all comments and emails on our return.
A couple of weeks ago I was sent a bottle and three tubs of nuun tablets from the lovely guys at nuun.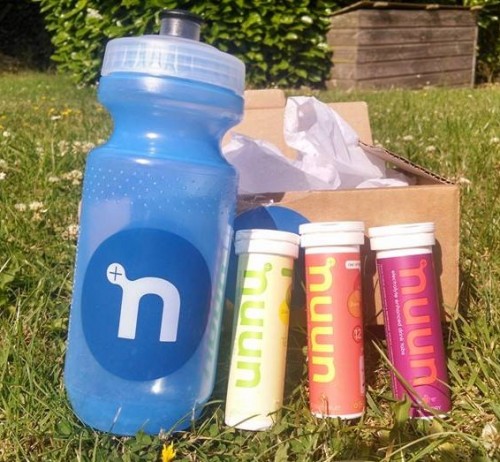 After salting up to the point where my t-shirt and shorts both turned white at both the Conti run and Shires and Spires over the past few months, and with my 70 mile race fast approaching this parcel literally couldn't have come at a better time!  Check out that thick salt line from the Conti Run on my shorts in the picture below!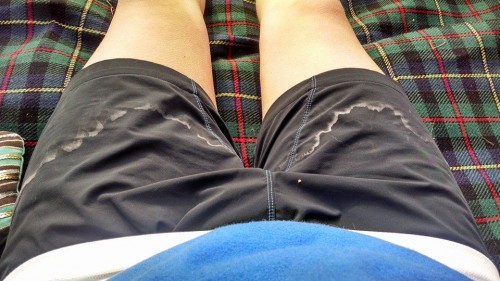 I am an incredibly heavy sweater when I run, and the amount of sweat I seem to have lost just lately in the intense heat we have had this Summer has been unbelievable.  The heat has also made it very difficult for my body to want to eat.  Lots of sweat + very little food + lots of water = a dizzy Mary.
nuun actually invented the electrolyte tablet ten years ago.  I love that they are calorie, carb and sugar free.  I often find that energy drinks are too sickly sweet and struggle to drink any more after twenty miles or so.  I can always handle sweet or savoury at the beginning of a run but as I warm up the sweet becomes less and less appealing and my body no longer craves the savoury.
In the heat it's hard not to continually drink water.  You constantly feel dehydrated and you're always told to 'keep drinking' but in actual fact drinking too much water is really dangerous.  Hyponatremia is the term given to when you have drunk too much water and have decreased the levels of sodium in your blood.  Allegedly there have been more deaths through hyponatremia in marathon runners than there have through dehydration.  I was incredibly scared at the Conti run when I lost hearing in one ear, felt dizzy and lightheaded and had to lie down on the side of the track for several minutes at a time.  Looking back, I know that I drank too much water on another hot day, and I didn't get enough sodium back in my bloodstream – either through food or through specially formulated drinks.
nuun actually offer twelve different flavours of their tablets; lemon and lime, tri-berry, cherry limeade, lemonade, strawberry lemonade, orange, kona cola, lemon tea, citrus fruit, grape, fruit punch and tropical.  I was sent the lemonade, tri-berry and citrus fruits flavours to try.  I'm loving the sound of strawberry lemonade and grape though.  And with all the watermelon I've been wolfing down lately perhaps nuun would like to produce a watermelon flavour?  I'm pretty sure I alone would keep them in business if they did!
Although there are several drinks available which help replace everything lost through sweat, I liked that the tablets took up hardly any space in our kitchen cupboard and in each tiny tube there were 12 tablets – 12 runs of drink!  (On a normal run at least…I used seven tablets at the Grim Reaper 70 miler last weekend!)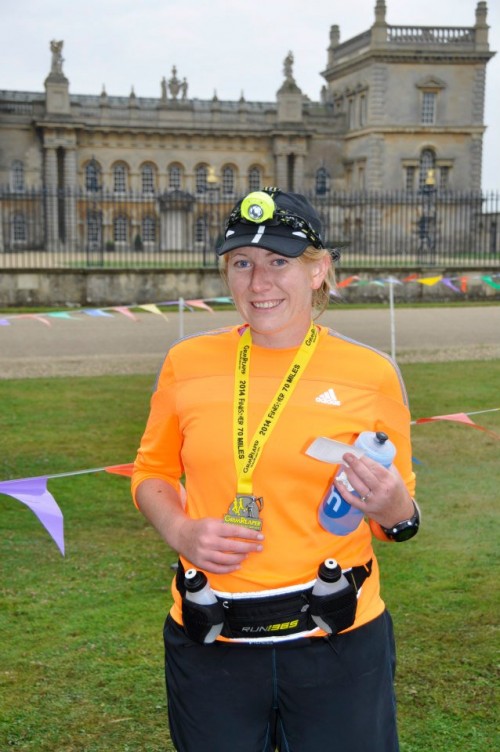 I was a little worried that my heavy salt loss would affect my run at the Grim but alongside a careful selection of food I filled my nuun bottle with water and a lemonade tablet on each lap and not once did I feel weak or dizzy despite some faint salt lines appearing on my clothes.  I didn't get bored of drinking the same flavour over 21 hours and I felt fully hydrated throughout my race.  Despite falling asleep before stretching at the end of the race I did not cramp at all.  70 miles without stretching and no cramp?!  (I did stretch as soon as I woke though…it seemed too good of a thing to last!)
I shall definitely be stocking up on nuun for my future long distance races and look forward to trying more of their flavours!
How do you replace electrolytes when you work out?  Which is/would be your favourite flavour nuun tablet?