All being well I should be on honeymoon right now on the South coast of Italy!  I've planned a few scheduled posts to share some details of our wedding day whilst we're away though.  I promise to catch up with all comments and emails on our return.
It was over a year ago I first asked my parents if they would help with the flowers for our wedding.  I know how expensive flowers have been for friends that have gotten married.  I am without a clue when it comes to what flowers grow during what month and probably couldn't name half of the ones used in our arrangements but my Mum has always been into her gardening and has quite a lot of garden space back at home.
Luckily my parents went one better than helping me decide on flowers and offered to grow the flowers for me themselves.  We had already decided on the yellow colour theme by this point so my Mum immediately hunted down some wedding flower books in the library and I began to pin some ideas on Pinterest of the styles I liked.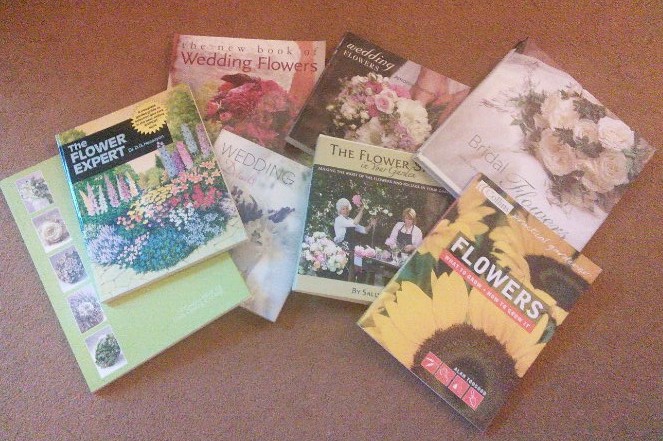 Some of my Pinterest finds…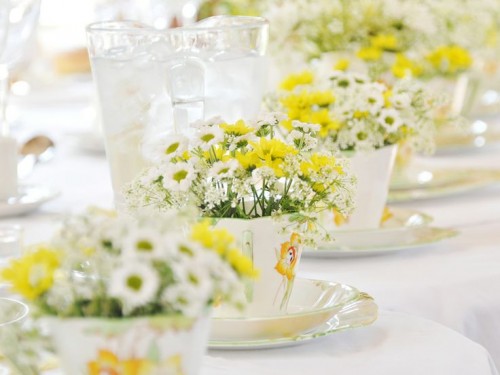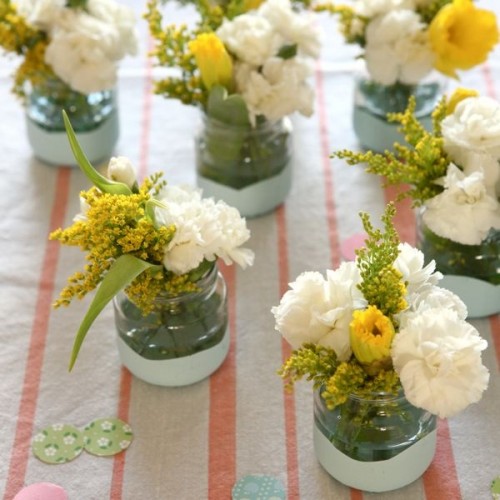 I wanted something small for the tables, and I loved the idea of having the flowers in little teacups.  We played with this idea at first, and also at having the flowers in tiny galvanised buckets, but both worked out at added expense when we were trying to keep costs down as much as possible.  In the end it was my brother who came up with the solution.  One day he brought home a crate of small Schweppes bottles from work as they were very close to their sell-by date.  The tiny bottles were ideal for a little touch on each table without going overboard on amount or cost.
We left the bottles soaking in some hot water for five minutes before peeling the labels easily away.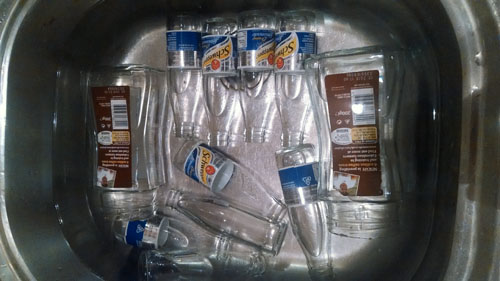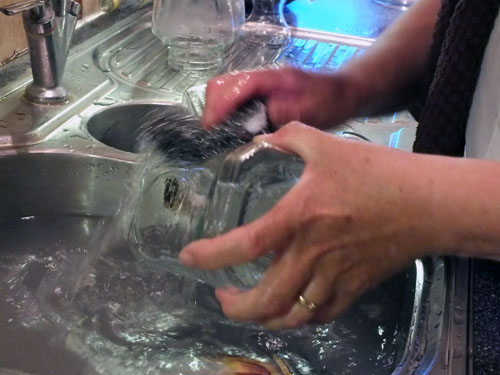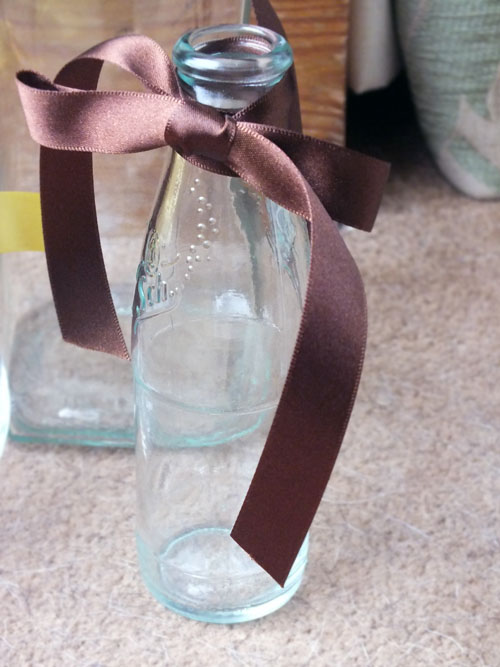 We purchased quite a lot of both brown and yellow ribbon.  The brown ribbon wrapped neatly around the little table decorations and was tied in a pretty bow at the front of each. I'm hoping our photographer got some photos of the completed table decorations as I haven't spotted any taken by our guests yet.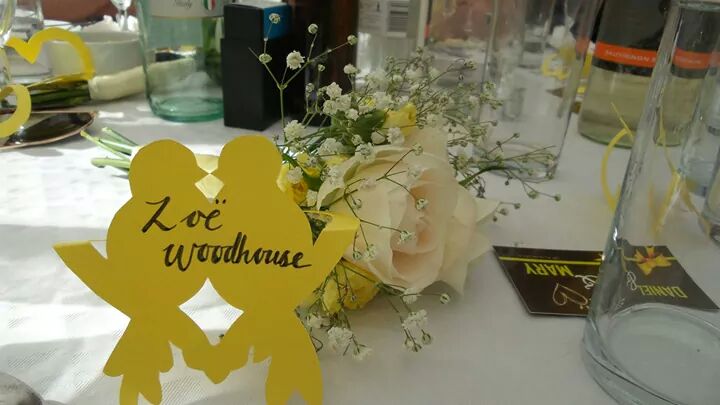 My Mum did a great job with the bridesmaid's bouquets as she did with mine. My request was that a section of my bouquet could break off so that I could place it onto my Nan's grave after the wedding.