Lets start with the food…
My Dad has been obsessed with making chocolate cakes just lately.  He's unable to be as active as he once was so has decided to turn his hand to baking instead.  Just cakes.  Of the chocolate variety.  Obviously I don't have a problem with this!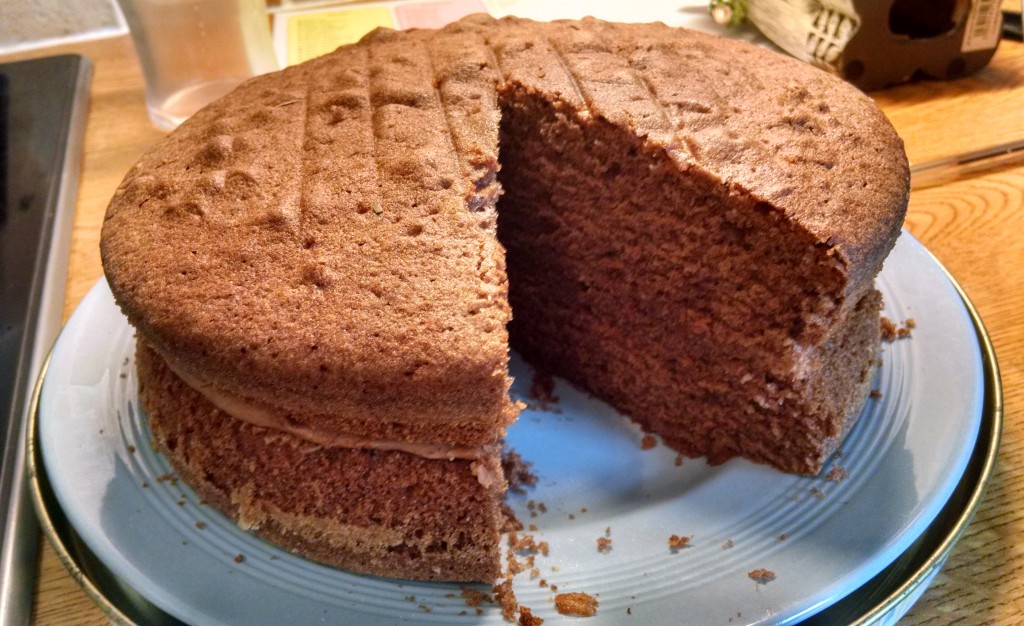 It means every time I head back to Norfolk I return home again with a freshly baked cake!
And Dan has also been in the kitchen more lately whilst I've been busy with work.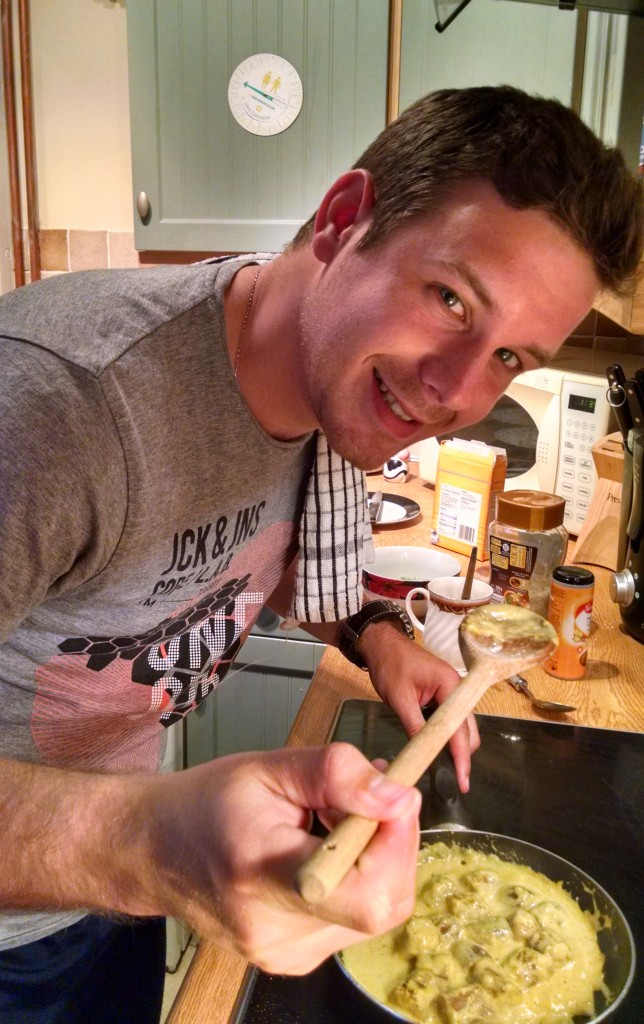 I feel like he should be wearing an apron in this picture!  Although look how much stuff is all over the work surface in the background.  What is it about guys having to use every single item in the cupboard when they make a meal?!  He has been remembering to add veg to the meals lately though.  I'm very impressed!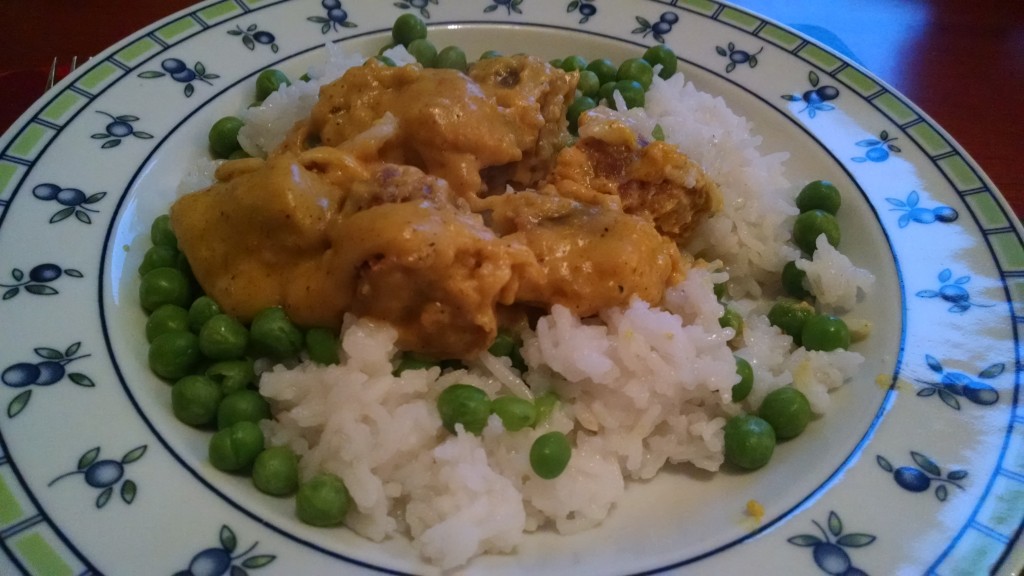 Now onto my runs for the week…
They've been a bit of a mixed bag really.  Monday I had a rest day.  Tuesday was a steady run with my running club.  I forgot my Garmin – (don't you hate it when that happens?!) but I think we probably ran about 6 miles.  Wednesday I had intended on getting to a 7 mile trail run with guys from the running club but at the last minute I felt pretty wiped out and just needed a break from all the rushing around.  This was when we decided to go on a Scarecrow Hunt instead, so at least I got a long walk in instead of the run.
Friday I had an AMAZING run!  I headed out for my regular five mile route planning to run at my predicted marathon race pace (11mm).  I ran a fab four miles struggling to get myself as slow as 11mm so when I got to the last mile I just let myself go ahead and run for fun.  Running for fun on Friday meant dashing off at 8:43mm pace.  To my knowledge I didn't look like Phoebe from Friends, but there is a slight chance that I did and I know I had a stupid massive smile on my face!
Saturday I headed to Sheringham parkrun and then Sunday the aim was to run 10 miles at a strict marathon pace.  No fun running allowed!  I really struggled to keep motivated after about 4 miles though.  I had no reason for wanting to stop, – my head just decided that that was the plan.  Stupid head.  It had better not think like that at Mablethorpe this weekend!
I've been loving this Go Beyond top just lately.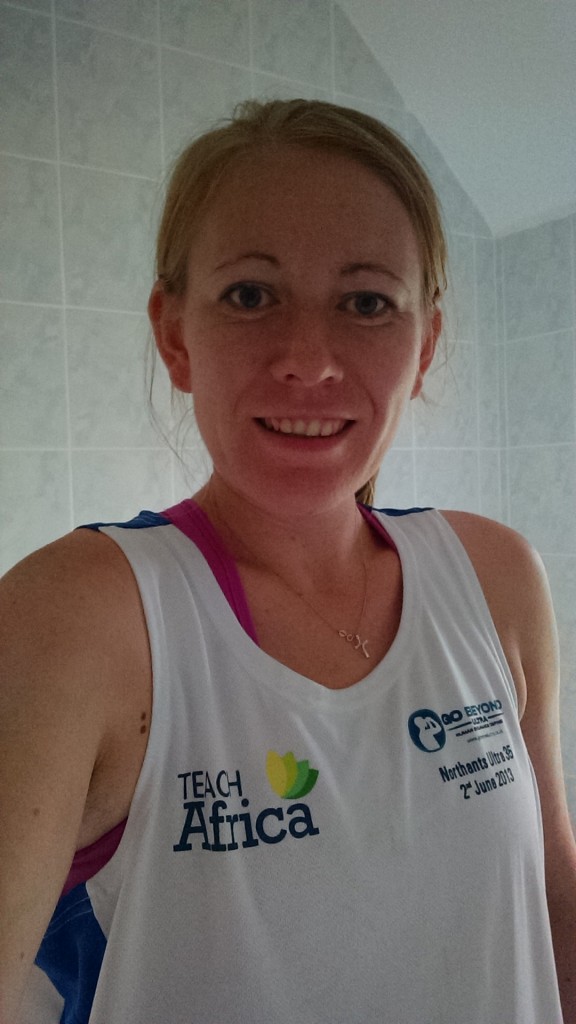 It's the one I got after completing my first ultra last Summer.  It's absolutely massive, – a guy's size large.  But it's so comfy, baggy and loose that it's been nice and cooling in the surprisingly hot end to September we've had.  Much cooler than wearing my running club vest as the air has a chance to circulate in this top!  I did worry that I look a little trampy because of how clearly it is not in my size, but I figure I'll just have to run faster past people so that no-one sees it is an issue!
Who does the cooking in your house?
Do you ever wear baggy workout tops?