I can't believe how dark it's gotten at night just lately.  I've been getting in from my runs at 8:30pm and it's dusk outside already.  We've all been told to take along headtorches along for our trail run tonight.  It seems so long ago since it was last this dark.  Where did the Summer go?!
I do love Autumn though.  It has to be my favourite season.  The trees are so pretty and colourful, it's time to start loading the fire with wood and to spend Sunday afternoons after a long run curled up on the sofa under a blanket!  This photo I took a few Autumns ago when Dan surprised me with a weekend away in Stratford-upon-Avon is one of my favourite Autumny ones – the colours in the trees are just beautiful.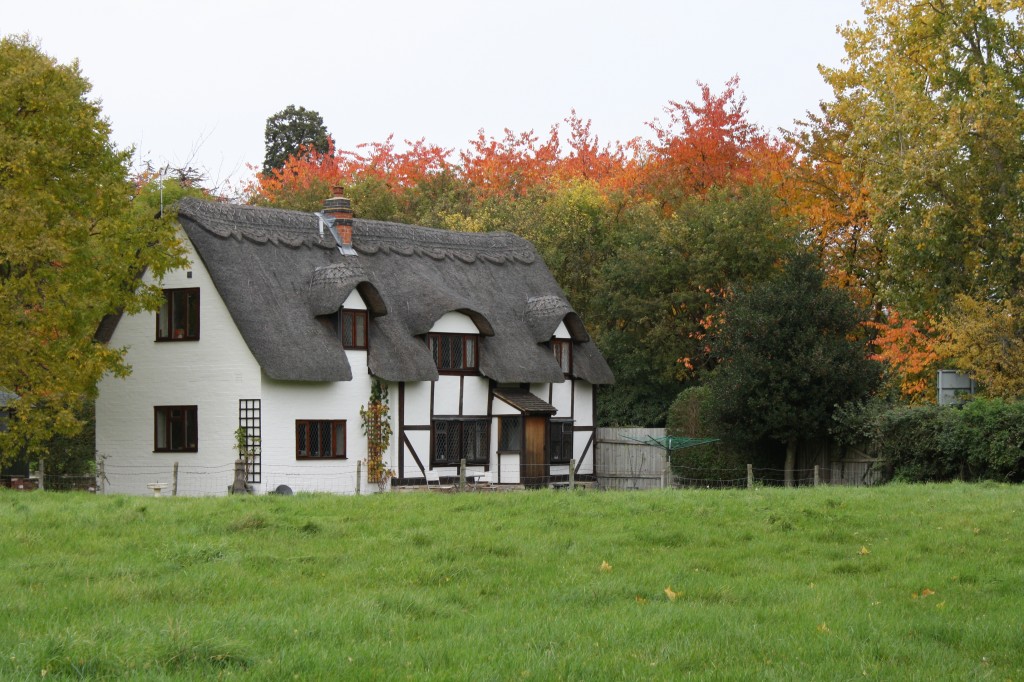 I had a great run last night.  A five mile circular route that has always been one of my regulars and it was the perfect weather yesterday evening – cool enough to wear a thin long sleeved top with my shorts and there was no danger of me overheating!  It did rain on a couple of runs earlier in the week.  The best bit about running in the rain is the lack of other people out there getting in my trail space!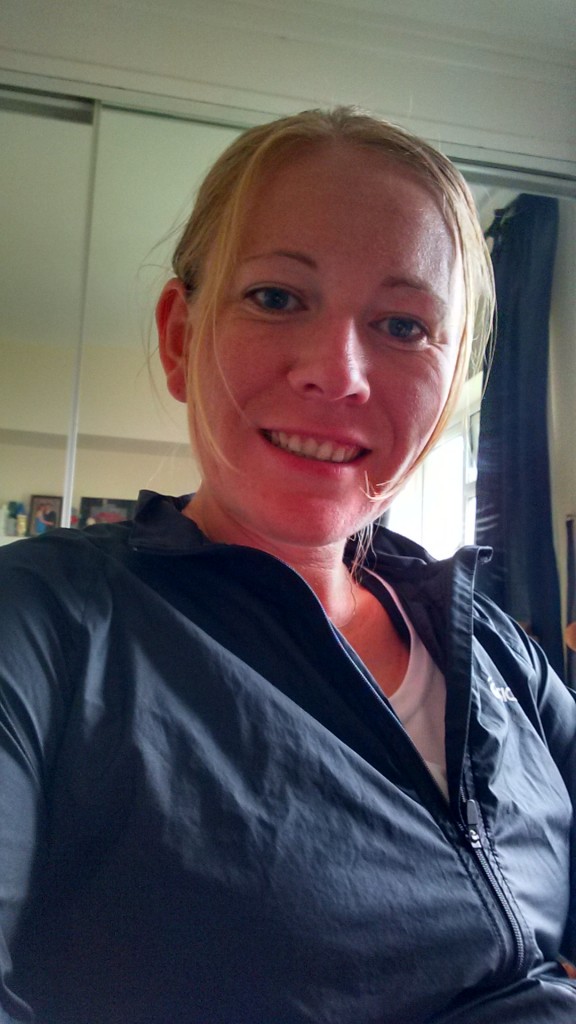 I'm not going to lie, it's been incredibly tough getting back into running to the extent I would like after running the Grim Reaper 70miler at the start of August.  I assumed I would be capable of taking just one day off before enjoying some long walks and light 2-3 mile jogs during the following week.
Those long walks happened towards the end of the week that followed Grim, and the 2-3 mile jogs never materialised at all!
I found Grim much more mentally challenging than I did tiring on my body.  To be out there for more than 21 hours in one go was tough.  I'm someone that experiences headaches and gets cranky if I don't get a solid seven hours sleep a night!
My legs were fine until I woke from the slumber I fell into after crossing the line.  Because I'd fallen straight asleep without stretching I was rather stiff.  (Although I'm not sure I could have stretched 70 miles out of my legs!)  The back of my left calf was incredibly tight, which made it painful to fully straighten and my hobble was so slow two of the guys grabbed me and half lifted, half supported me to the van whilst others packed away my tent.
I felt fine whilst we traveled back in the van, but on arriving home, the lack of sleep got to me and I became restless and unsure of what to do.  I needed to eat, but didn't fancy anything.  I needed to drink, but had to be careful how much water I drank.  I needed to shower, but I just couldn't get my leg over the bath tub to get in!  The exhaustion and weariness set in about this time as well.  I felt a little light-headed and when I realised my left leg wasn't yet ready to co-operate over the outside of the bath, I managed to crawl back from the bathroom to the bedroom where I pulled the duvet down on top of me on the floor and slept.
I woke to sounds of Dan arriving back home a little over an hour later with his ushers.  At just a week before our wedding, they had gone with him to pick up the suits that day.  I decided I was already feeling a little stronger and when Dan came up to check on me I got him to bring some pretzels and a glass of water up.  I finished the entire bag of pretzels (very slowly!) before attempting to crawl back to the bathroom.
A shower left me feeling more refreshed and I was no longer feeling light-headed so I got changed and limped down the stairs to lie out on the sofa with the boys.  Other than the tightness in my left leg, and lacking a little energy I felt fine now and took on some more chocolate milk.  I swear this has magic healing powers!
I had an early night and the following day was kept rather quiet.  The race was on the Friday – Saturday, but it took until the Monday morning before I really felt like I could move freely again.  I'd planned on being able to head out for a little 2-3 miler on Monday evening but I knew it would be silly to try.  My body was craving some time off, so I gave it some.  As the week went on, and people came down to stay for the wedding, things got busier and busier.  All of a sudden there was no time to run.
My amazing Maid-of-Honour, Hollie, had booked me in for a spa day at Knights Hill, Kings Lynn on the Tuesday along with another bridesmaid and herself as a complete surprise.  The package she had booked included a 30 minute massage for each of us and I was quick to jump for the deep tissue back and top of the legs massage.  Hollie went for the same and we were put into the same room for the treatment.  I told my masseuse that I had run 70 miles at the weekend and that my legs were rather tight.  She had to check with me several times that I did indeed mean 70 miles and exclaimed that she had thought her last customer was crazy when she had said she ran 5 miles every day!
By Wednesday I was able to take my parent's dog out for long walks with them and on Thursday as I rushed from one end of town to the other buying Father gifts, picking up my veil, getting Dan's wedding present engraved and paying the photographer I managed to run lots of it to get round quicker (albeit in flip-flops!)
I promised everyone that I would not be taking my trainers on honeymoon to Italy and it was nice taking a complete break and fully relaxing for a while.  That doesn't happen very often, there's always too much going on!  We swam every day though, and did lots of exploring.  The hills were pretty steep around where we stayed and we walked at least three or four miles each day we were away.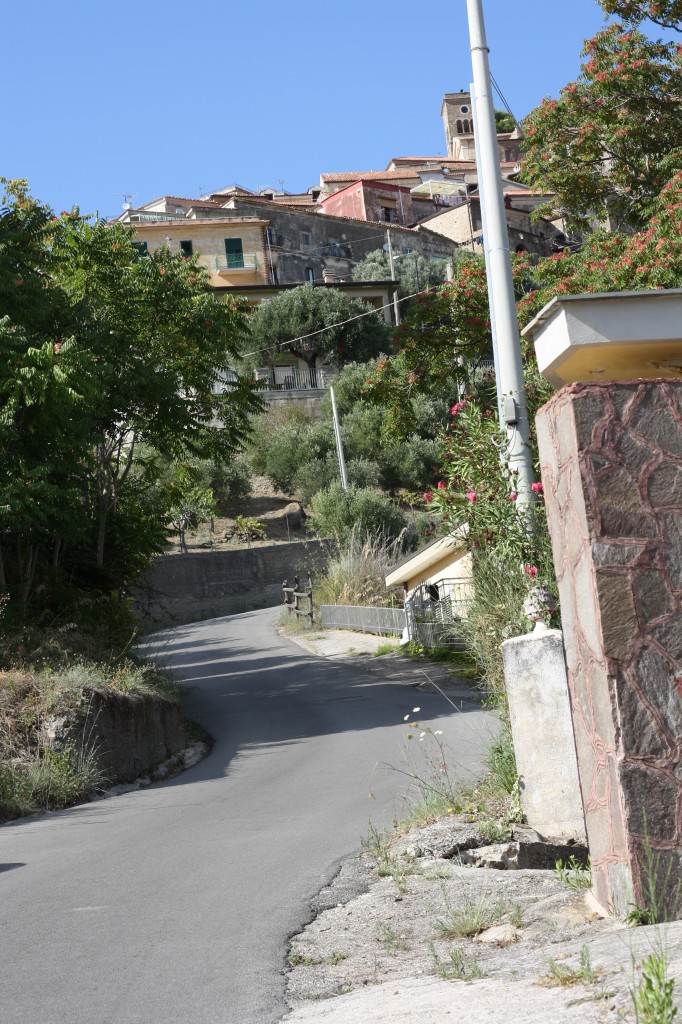 This looked so much steeper in real life!
I've been taking things day by day since we returned.  I've run most days, although sometimes only for a couple of miles.  I haven't forced my body to do more than it's ready for although have vaguely been following the plan I set for myself in July.  Last night was one of the most enjoyable runs I've had in a while.  It's very hard to get out of the mentality of walking up hills after doing just that for 21 hours!  But I'm finally beginning to feel comfortable pacing myself again and running non-stop on the road.
For the past year, since winning a place on Operation Ultra, I've been wearing trail shoes for all terrain, including road, but this week I've swapped back to the trainers I wore before.  They're much lighter and never gave me injury before so it's been good to rotate a little more and forget about what's on my feet as they're so comfy.
How do you let your body recover?