I had a great run this morning round the trails of Northamptonshire along with 12 other club members.  We tested out a new route starting from Harrold coffee shop.  Now if there is a way to encourage new trail runners on a long distance run, it's definitely with the promise of cake at the finish!
Thirteen turned up for the promised sixteen miles.
We had some lovely weather for our run.  It started off a little warm, but by the end I was glad of my outfit choice of shorts and my long-sleeved, but thin adidas London marathon top.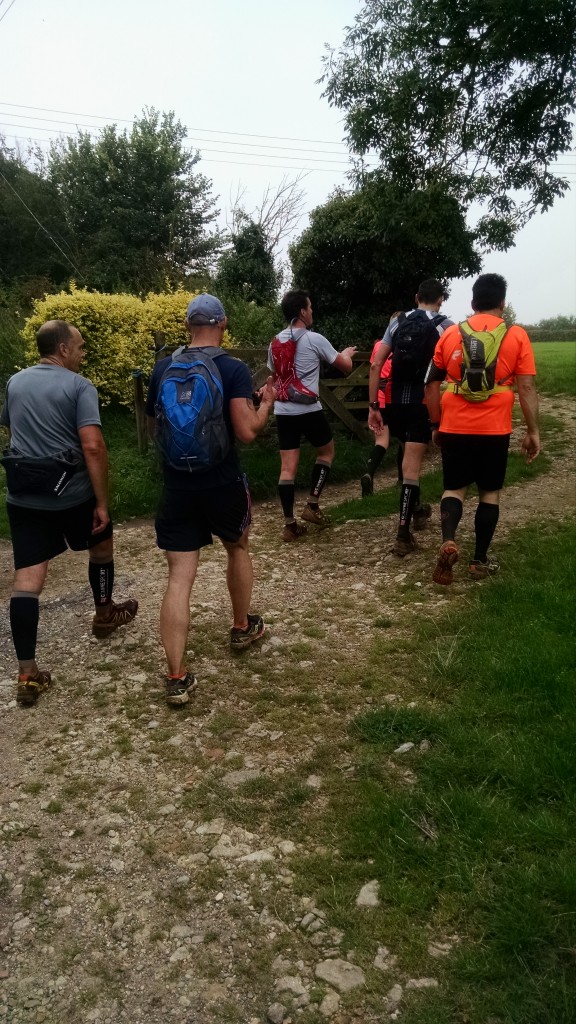 We were almost all on trails and it's the first run in a long while where I felt truly comfortable and happy.  At just over 16.5 miles it was also the furthest distance I have run since the Grim Reaper 70 at the start of August.
By the time we were back at the coffee shop I was about ready to eat my arm off and couldn't order quick enough.  After some careful decision making (it was quite a task choosing from the beautiful array of cakes!) I decided to go for the Victoria sponge cake and was not disappointed.  Check out that bad boy!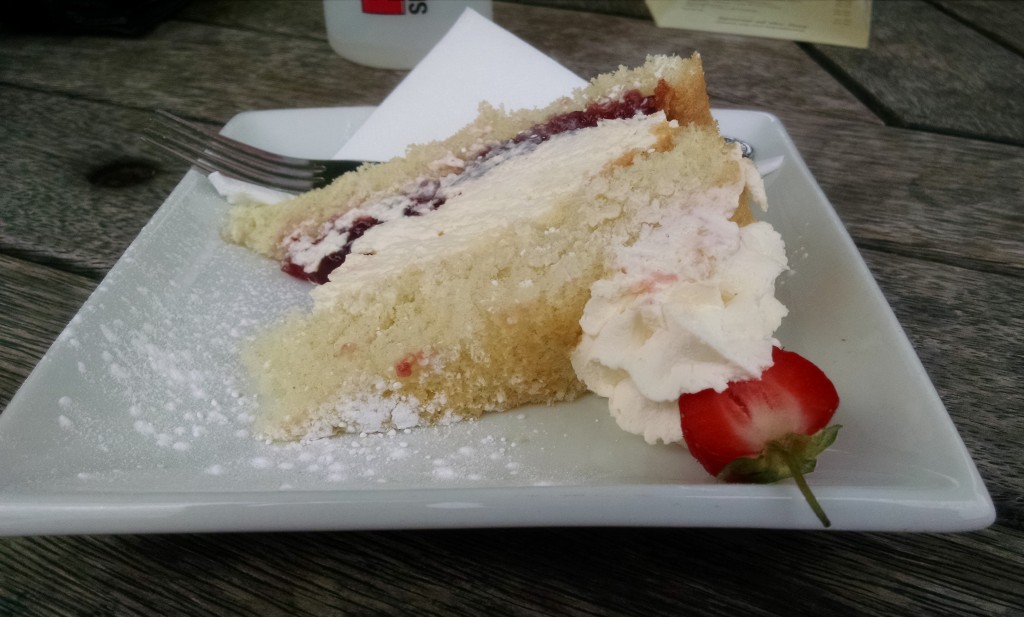 I just went for a glass of tap water to accompany my cake, but the lattes that several others had looked so pretty and they were really thick as well.  I was almost tempted, despite not liking coffee!  I don't like tea or coffee, which can be a pain when invited round friends and all I ever ask for is tap water, which I then instantly down!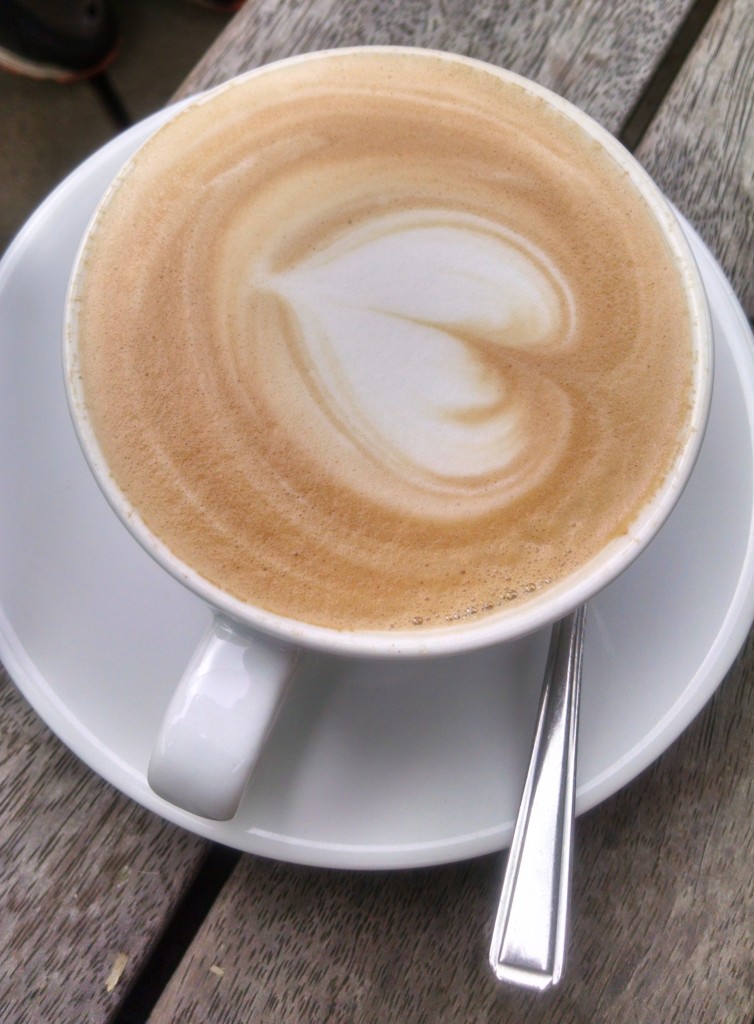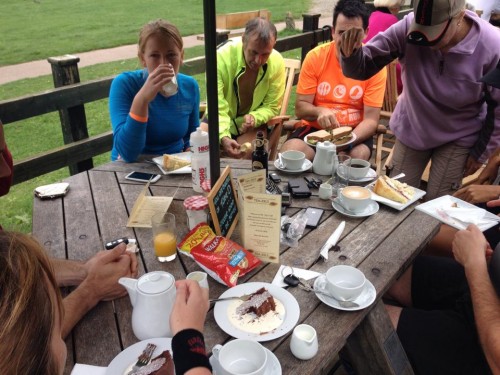 And then I returned home to discover my amazing husband had picked me up a Malteser Krushem from town as my recovery drink!  I always treat myself to one of these during the Summer months on trail runs of 15 miles or more as I really crave the nice cold milk inside!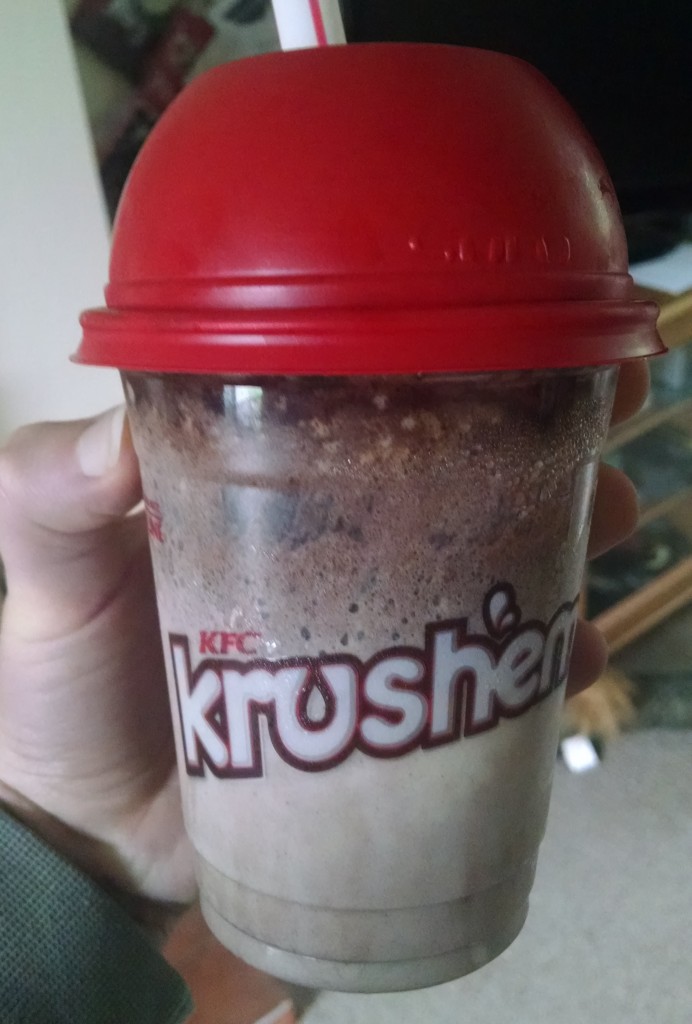 A few weeks ago I was contacted by The Hut Group with the opportunity to trial some of their products from myprotein.com.  I ummmed and ahhhed over what to try for quite a long while.  I must admit, I'm usually a sucker for cute packaging and I thought that the packaging of the products on the website looked rather 'clinical'.

Eventually I decided on a box of double chocolate protein cookies.  Running as many miles as I do I'm always really conscious to try and eat more protein to ensure I fully recover after a run, as I'm not really a big fan of meat but know I need something to help my muscles recover from the work I make them do.  This tends to be why I'm pouring out a glass of ice milk the second I get in from a run!  It's usually what my body is craving anyway.  Nice, cool protein.  The cookies sounded great, (50% protein content…that's quite a lot of protein!) and they had some good reviews by previous customers.
There was a really appealing choice of flavours…white chocolate almond, double chocolate, chocolate orange and chocolate mint and each box contained twelve cookies.  Each cookie contains 317kcals and 37.5g protein as well as 19.55g carbohydrates and I recognised the majority of ingredients that were listed on the website (always good to know what you're consuming!) (Milk Protein, Hydrolysed Gelatine, Glycerine, Vegetable Oil, Chocolate Chips (9%) (Cocoa Mass, Sugar, Soya Lecithin), Soy Protein, Cocoa Powder, Oat Flour, Dietary Fibre (Gum Acacia), Baking Powder, Flavouring, Salt, Sweetener (Sucralose).)
I have to say that it is so easy to slip one of these in my bag to enjoy post workout when I'm out and about to keep my tummy from growling until I get home.  I see them just like a tasty treat!  They are much more filling than regular chocolate chip cookies though and don't taste quite so sickly sweet.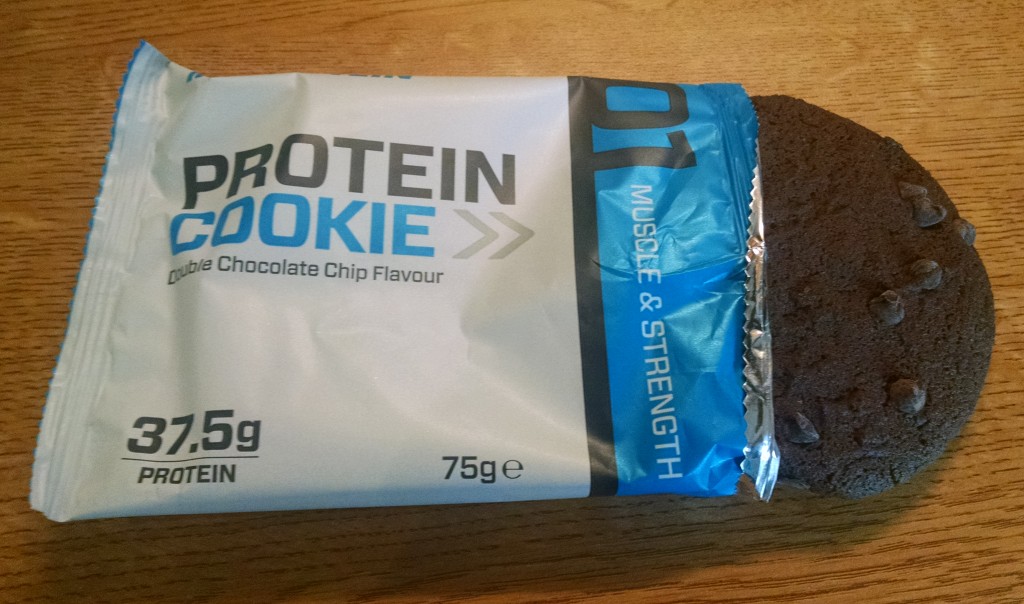 I've found that I'm really not hungry any more after munching down on one of these cookies post run and they take me quite a while to eat which is also good, as it stops me from grabbing another from the box and becoming a cookie feind!
What age did you start drinking tea / coffee?
How do you get your protein after a workout?