If you are a parent, you probably dread the end of the Summer and back to school shopping.  But as a teacher, the start of September and beginning of term are the worst!  This year I am in school Monday-Wednesday and so last week I escaped with just a training day on the Tuesday, followed by just one day of children at school on the Wednesday.  However, I've mentioned before about my school's lack of ICT use and as Head of ICT at the school it has been part of my role to modernise the existing methods used.  For example, some teachers still hand-write individual reports rather than type them up on the computer.  The registers are filled in by hand twice each day and then typed in on the computer and printed out and stored away in folders in the office.  One of my biggest challenges has been getting the staff to adapt to an electronic way of thinking!  I don't get given any extra time on my timetable to do any of these things so Saturday night Dan and I spent nearly five hours at school networking in some new (really old donated, but new to us) computers for the kids for this year.  Oh Saturday nights now that we are married…!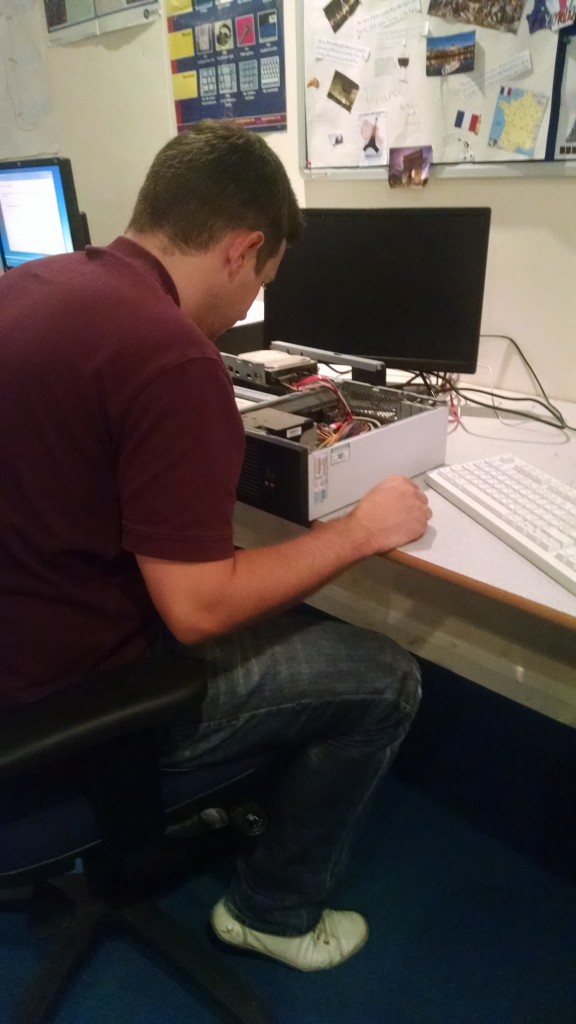 My students got some excellent results in August (One A and two Bs for ICT and One B, one C and a D for Computer Science), especially considering that until year 11 when I arrived at the school they had covered no course content for the exam and not begun any coursework for either subject.  I was very pleased for them and so proud of them for doing so well.  Two of them have gone on to do Computing at college.
One of the things I've been most excited about with the new term is that we got a stationary box of goodies from the Friends of the school.  As an Independent school, we operate as a charity.  This means as a teacher if you need a projector, you buy one.  Or if you need colouring pens you have to source them from somewhere (usually your own home!)  I've got so many pretty coloured board pens now and 1000 paper clips.  If I am given 1000 paperclips, I will find a use for 1000 paper clips!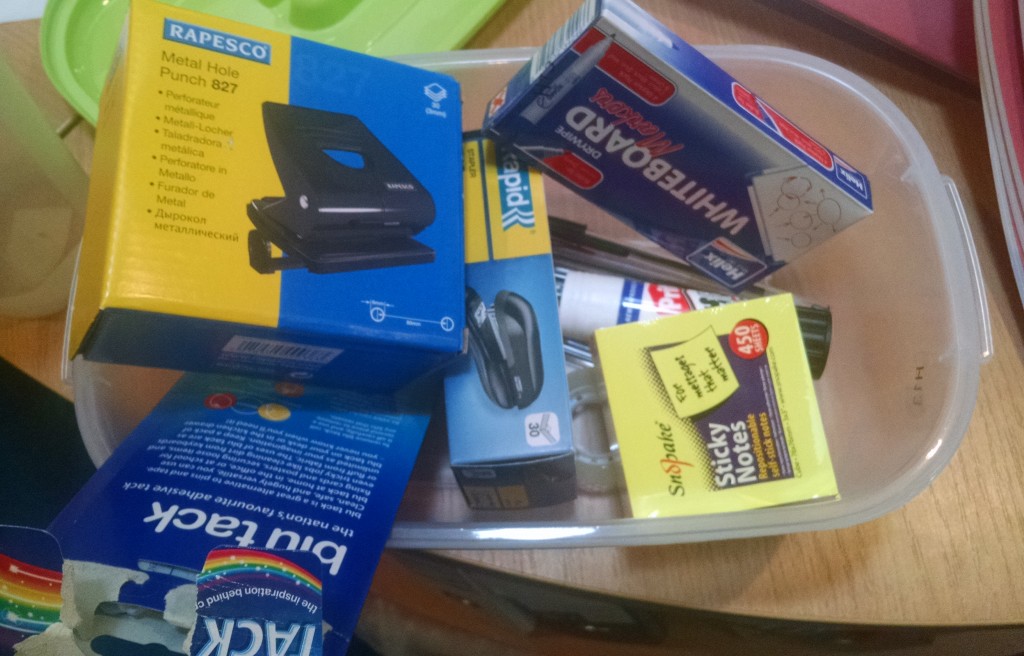 Simple things!
I'm determined to stay on top of things this year and the first thing I did on the training morning was to design and print off a month's worth of life planning sheets.  I like to be organised!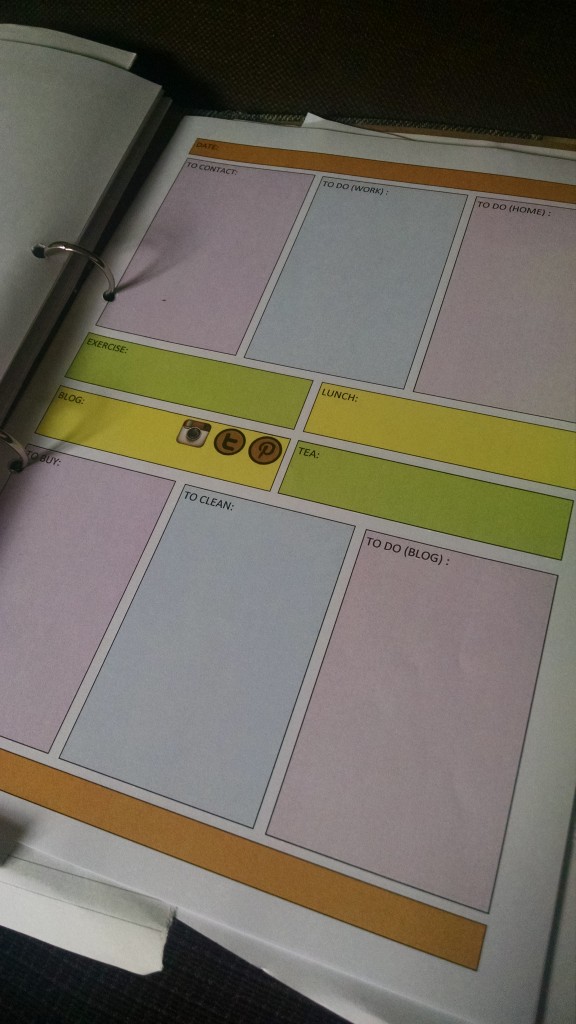 After a full day of teaching on Monday, I headed out with a friend to check out the new Northampton Half route ready for Sunday, when I'm working as a sector lead.  (Go Beyond are still short a few marshals, so if you fancy earning a few quid, or gaining a free Go Beyond race entry for later in the year, let me know and I'll put you in touch.)  By the time I got home after a full teaching day followed by running nine miles of the course I really didn't want to faff around and make any tea, so I was very happy to see that whilst I'd been away Dan had washed up, put clothes away and made me a sausage curry with a side salad.  He's a good 'un!
I  had a place at the Great North Run on Sunday but I didn't race it.  It was something I had been debating for a while.  I am not road race fit currently and we hadn't booked a hotel as funds have been tight with the wedding this year.  Dan had offered to drive me to the race and be my support crew but it would have meant an incredibly early start, lots of hanging around and running a race where I wouldn't have been happy with my form.  In the end I very sadly, but I believe rightfully, did not take my place on the starting line on Sunday.  Dan and I have spent very little time together since returning from honeymoon.  Work has been crazy for both of us, and the year of weddings and 30th birthdays has meant that in actual fact we have something booked in on the calendar every weekend until the end of November!  So we enjoyed a few hours together on Sunday afternoon which we otherwise would not have gotten.
Visit here to check out the best cheap projector under 100 which can provide you high resolution and great contrast.
Have you ever made a last minute decision not to attend a race/event just to chill out with your other half?
How do you stay organised when life gets busy?