Our wedding pictures appeared in the online gallery today!  Very exciting to look through them all.  We should be receiving a CD with them all on later this week.  Dan was at work when I found out they were online so I sent him this picture to let him know they had arrived…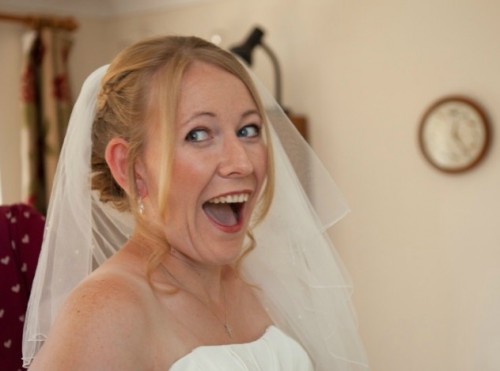 Dan commented that I probably also looked like that when I realised the pictures had arrived! Here's another of my favourites…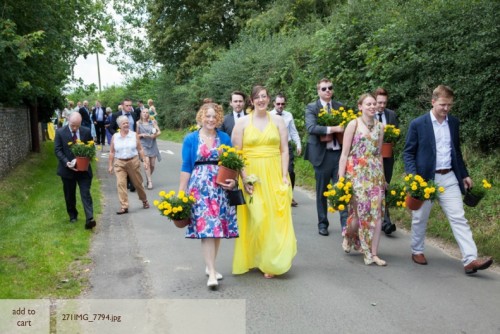 Dad announced that the flowers he had grown to line the path of the church with were free for guests to take after the church service.  Our photographer caught the guests bundling the pots off into their cars!
OK, back to my recap…After an incredibly busy morning on the 9th August, we had our church service and arrived at the reception. After we had eaten our beautiful three course meal and had had a quick flit between tables, Dan and I were summoned back to the top table ready for the speeches.
As well as the standard Father of the Bride, Groom and Best Man speeches I had asked my bridesmaids to come up with one as well.
My Dad was nervous about giving a speech.  He's not the kind of guy to thrive on being in the spotlight and as soon as we had sat down together in the horse and carriage that morning he had turned to me and said "You don't want to expect much from my speech you know."  However, despite the nerves he came out with the perfect speech for our wedding.  He talked about how he had mentioned to a spectator at the recent Race for Life I had run with my Mum about the fact that I had a 70 mile race coming up, and was off to get married the following week.  The guy had turned to my Dad and said "70 miles?…S.E.V.E.N.T.Y. miles?!…Well he'll never catch her!"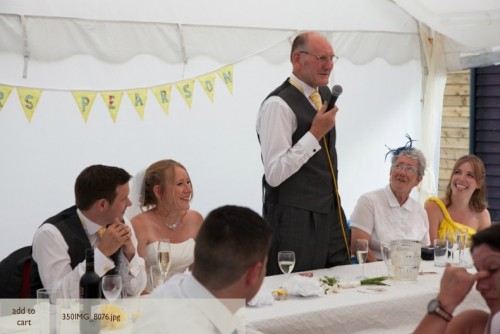 I already shared the amazing speech my bridesmaids gave. As soon as the final toast was made people began to collect outside.  We had beautiful weather and I was so glad we had an amazing play-area just outside our marquee.  Not only did it keep the kids entertained, but also the adults!  And it made for a few great photo opportunities!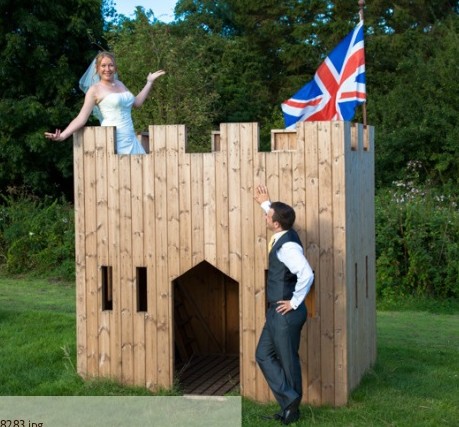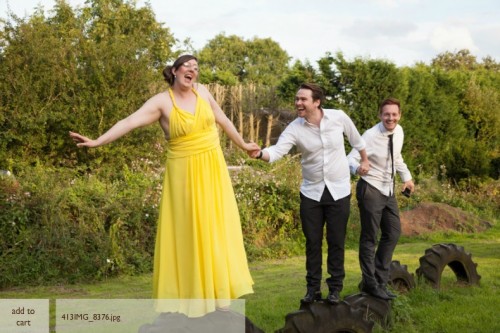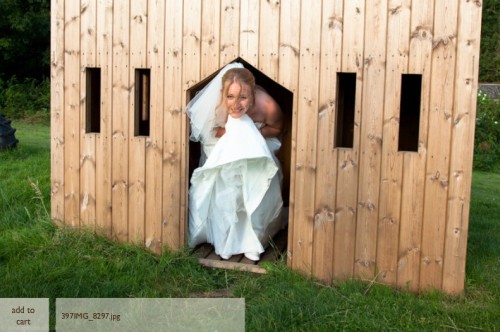 If you follow me on Twitter you might have already seen the video of me going down the zipline in my wedding dress.  As soon as we went for a look round at our venue and I saw the zipline, I knew I wanted to go down on my wedding day!
Our photographer didn't get a very good picture the first time, so I was instructed to go down again!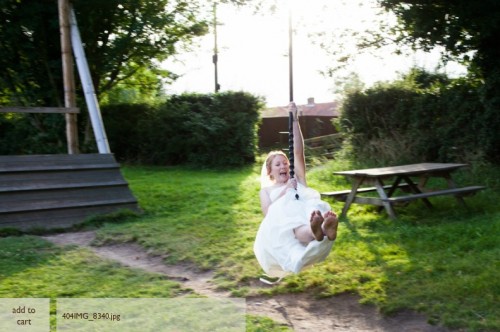 Even our evening band The Yow Yows got in on the act!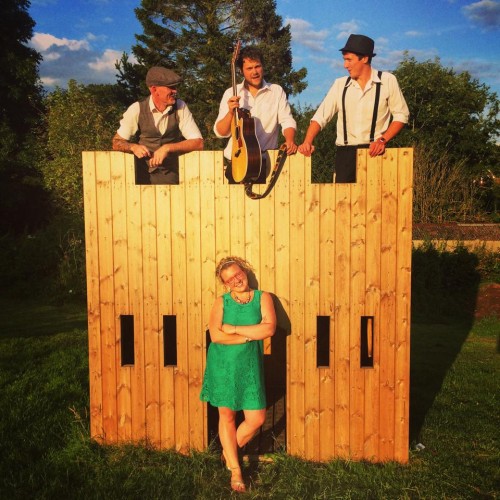 We cut our cake…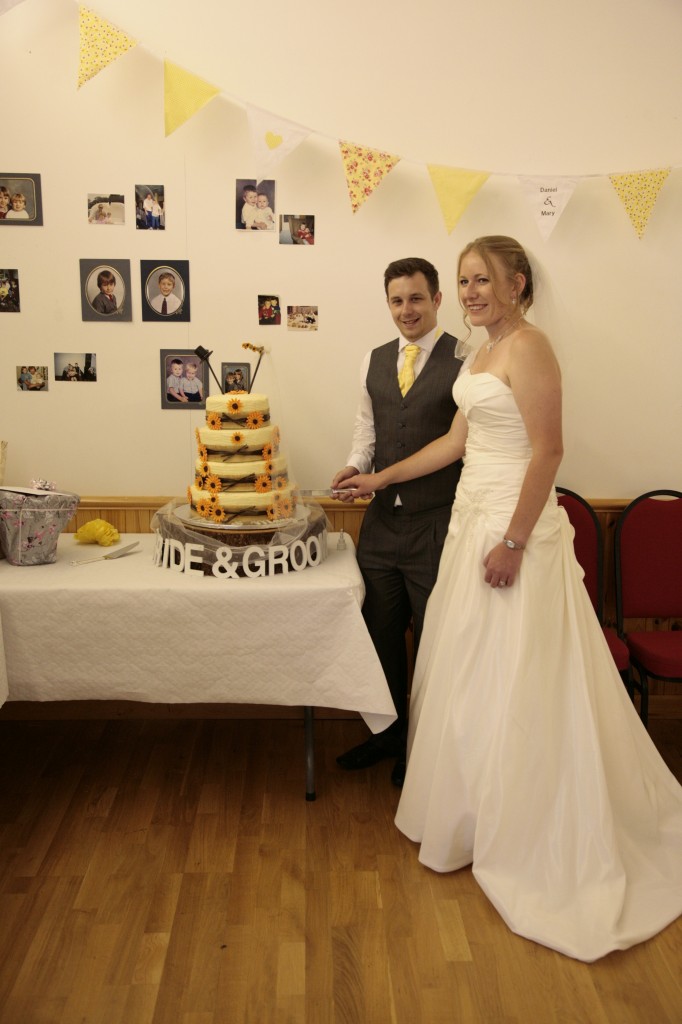 …and took our first dance…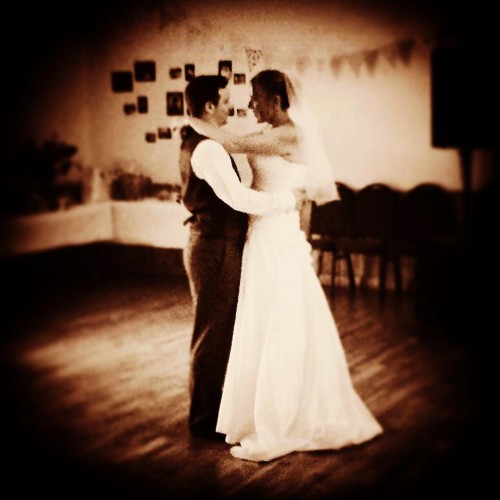 Our song has always been Set you free by N-Trance but we thought that it was probably too 'clubby' for us to even consider as a first dance song.  We had a scout around and managed to discover that 'Cinnamon Girl had done another, much slower version for a Matalan advert at Christmas a few years back…perfect!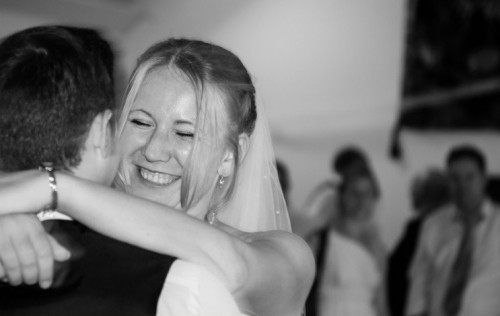 Our band were absolutely fantastic – really spot on and we had so many of our guests tell us so.  The ushers worked hard to get everyone dancing (well, it didn't take too much actually!) and we spent a good few hours occupying the dancefloor before tucking in to the evening food my bridesmaids had spent so long making hours ago that morning. All too soon we were being summoned by the band to walk through our guests who all had arms up in the air ready for us to make our exit!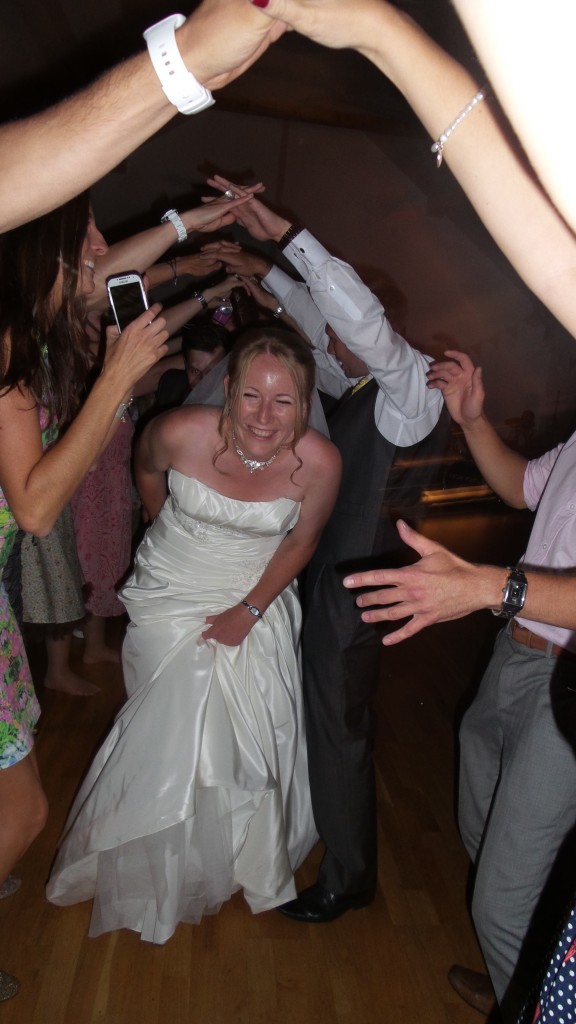 I thought I'd be exhausted, but I really wasn't ready to leave yet!  I was having such a great time, our guests were all still dancing and I wanted to stay too!  My Dad took us to collect a few things from my parents' house before driving us to The Dales Country House Hotel in Upper Sheringham.  Dan had dropped in the day before and so we had red roses and some chocolates waiting for us on our arrival.  It was such a beautiful hotel and I only wish we had been able to stay for longer than just the one night!