Yes I know this should probably be Three things Thursday or Thirteen things Thursday but that just didn't work for me!  Instead here's five random goings on from the madness that has been this week…
1) Bella has been a proper sweetie the past couple of weeks and spent lots of her time with Dan and I.  Either in the bedroom or sprawled across us both in the lounge.  (She prefers being able to touch both of us at the same time!)  On Monday night for a change Dan and I picked up a game of cards and played a couple of rounds of Go Fish before bed.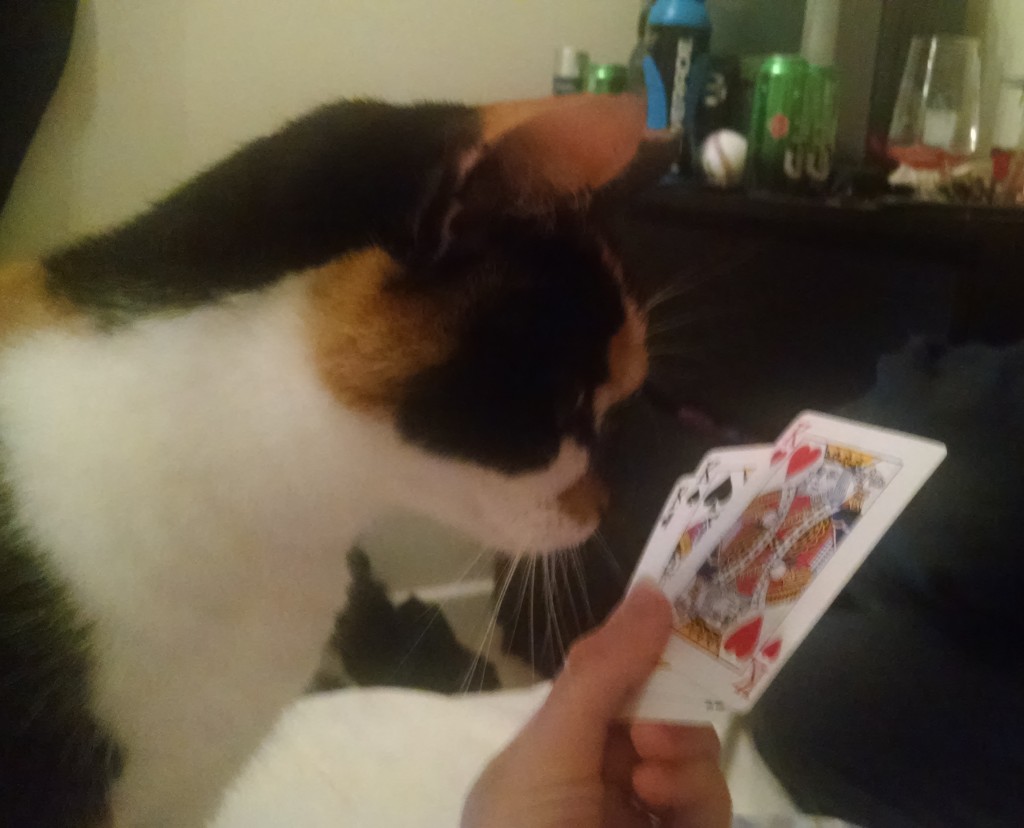 Bella insisting on taking a good look at the cards we were using and then flopped herself over my arm so that it made it really difficult for me to play!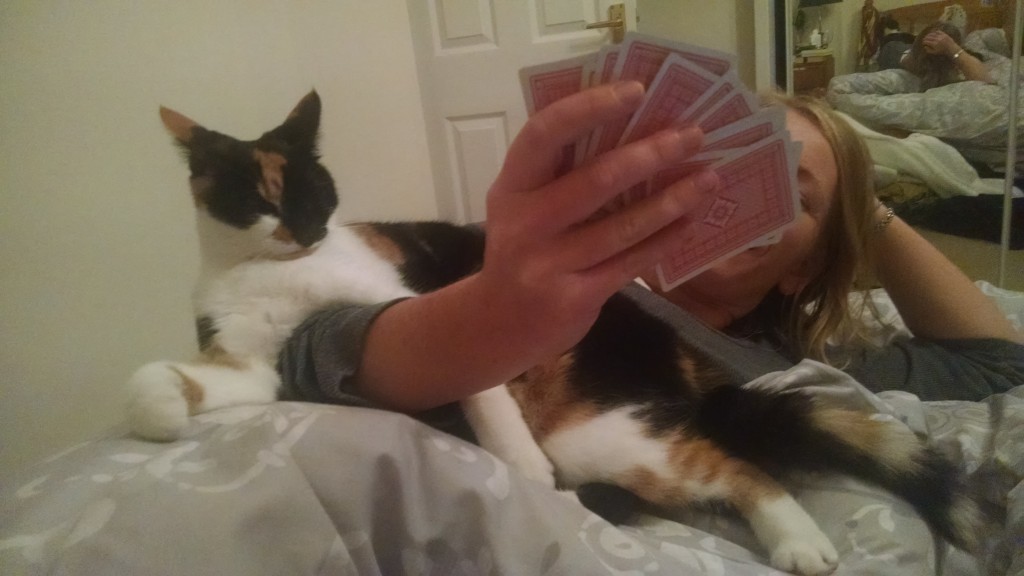 She has a habit of getting in the way…getting in the bath when I'm trying to shower, lying on my laptop while I'm trying to blog…gotta love her though!
2) There is a spider invasion about to hit our bathroom any day now.  This time of year there always seems to be loads of the little spindly legged spiders everywhere.  I used to promote Bella as a spider catcher and she was great when she was younger.  However, whilst staying at my Aunt's house when we were away on honeymoon, my Aunt repeatedly put her in the bath with a spider and Bella just freaked out and wouldn't go near it.  Her spider catching days are over it seems!
When I returned from The Gladiator Games on Saturday and leapt in the shower I realised I'd missed a spider in the corner of the bathroom with the cobweb brush.  As I looked closer I realised that the spider was guarding hundreds of tiny unborn baby spiders by the ceiling.  As I got even closer with my phone to take a picture the spider lunged towards me so I stepped back.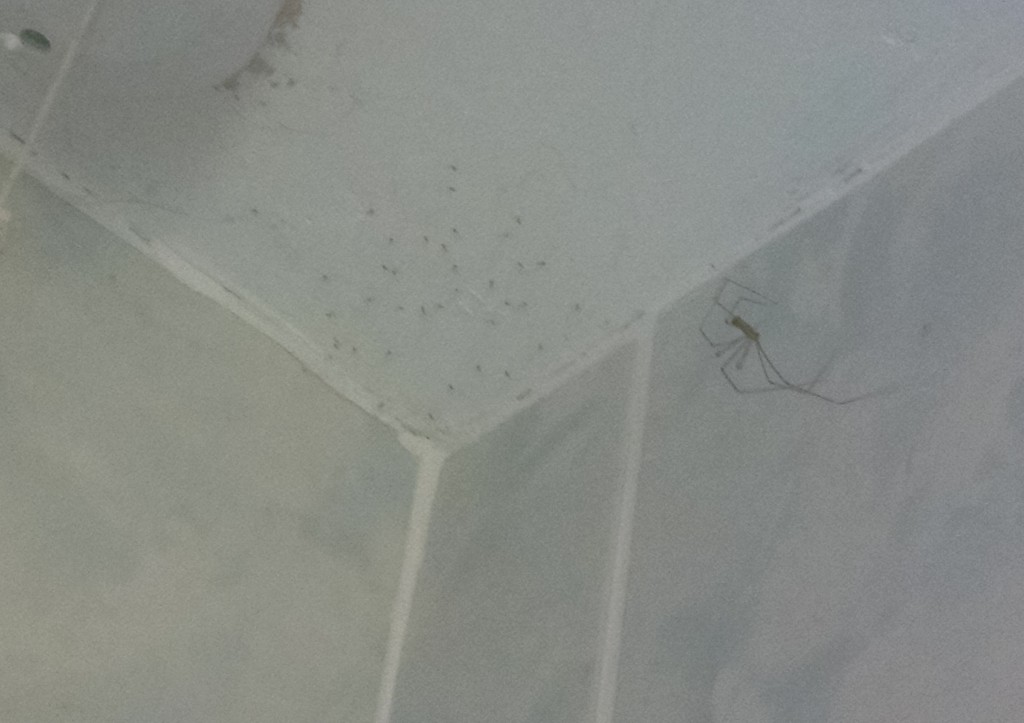 I'd feel too guilty about sweeping them up in a cobweb brush and ditching them all outside, but at the same time I don't want to be overrun with spiders so small I can barely see them!  I'm also pretty interested to see them grow and 'hatch out'.
3) I've been loving creating some new exciting resources for the new term.  Last year it was all about The London Marathon, the year before everything was Hunger Games themed.  This year I'm working on creating some Simpsons resources.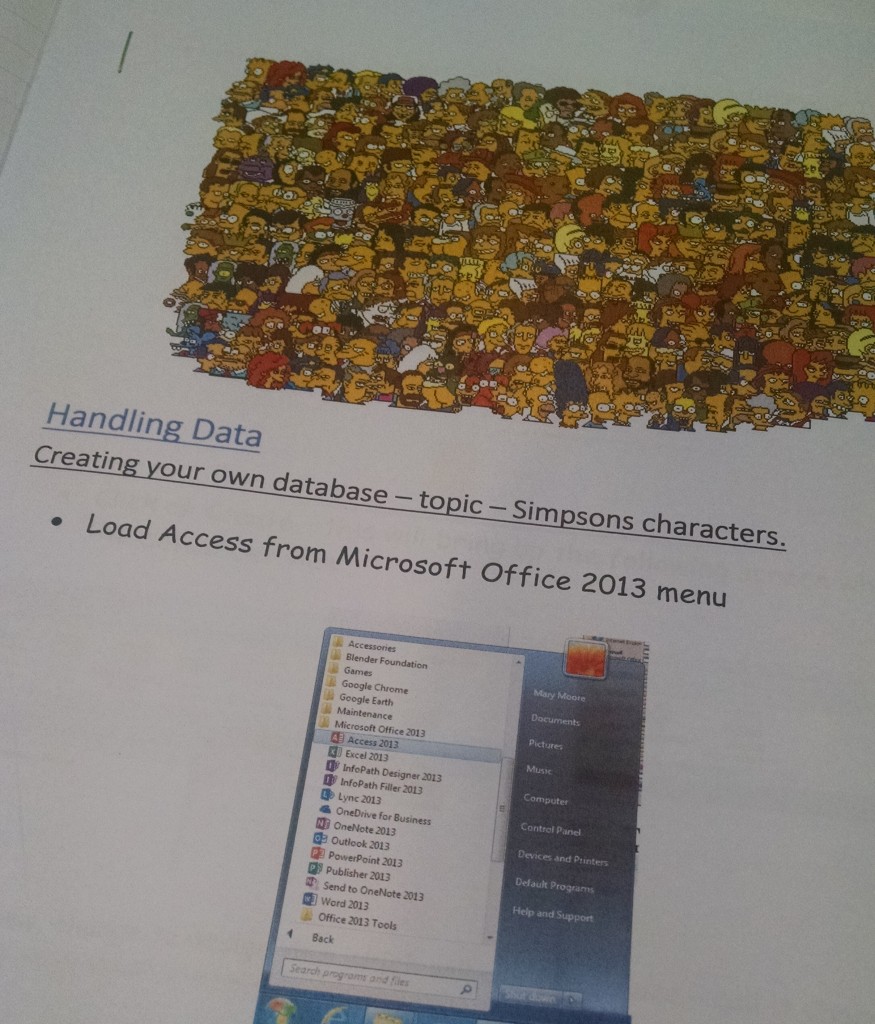 4) I've really enjoyed running back at club twice a week lately.  Every year since I first began running I've looked forward to the long Summers so that I can head out and explore…perhaps go out on a trail run for a whole day with a picnic in my bag.  It's never happened though.  The first Summer after I started running (2012) I was in Africa on a school trip, then in 2013 I was injured and finally this year I was on honeymoon!  Next year is my year!
After many weeks of struggling to regain fitness after my 70 miler I feel like I'm finally back where I was again which is great news.  I'm pushing it on runs and seeing results for doing so.  I'm still changing in the Tesco toilets on the way between work and running club though, often forgetting to take my trainers into the loos and reemerging in lycra and boots.  (Not a pretty or practical combo!)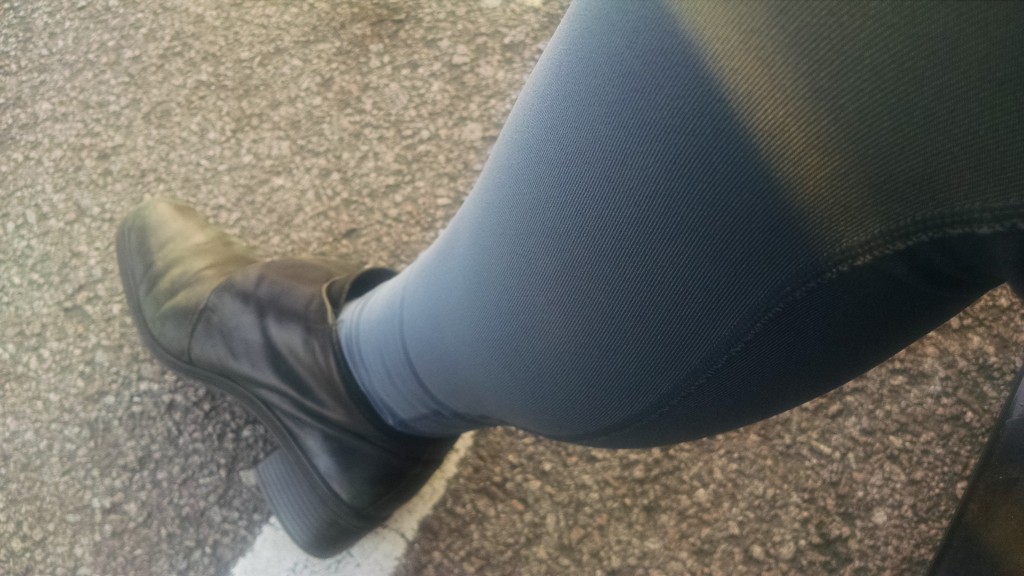 This week has also been the first week I've had to dig out my headtorch again.  Last night out on a 6 mile trail run we returned home in the pitch black at 8:20pm.  It's not too much longer before every after run work will require a headtorch.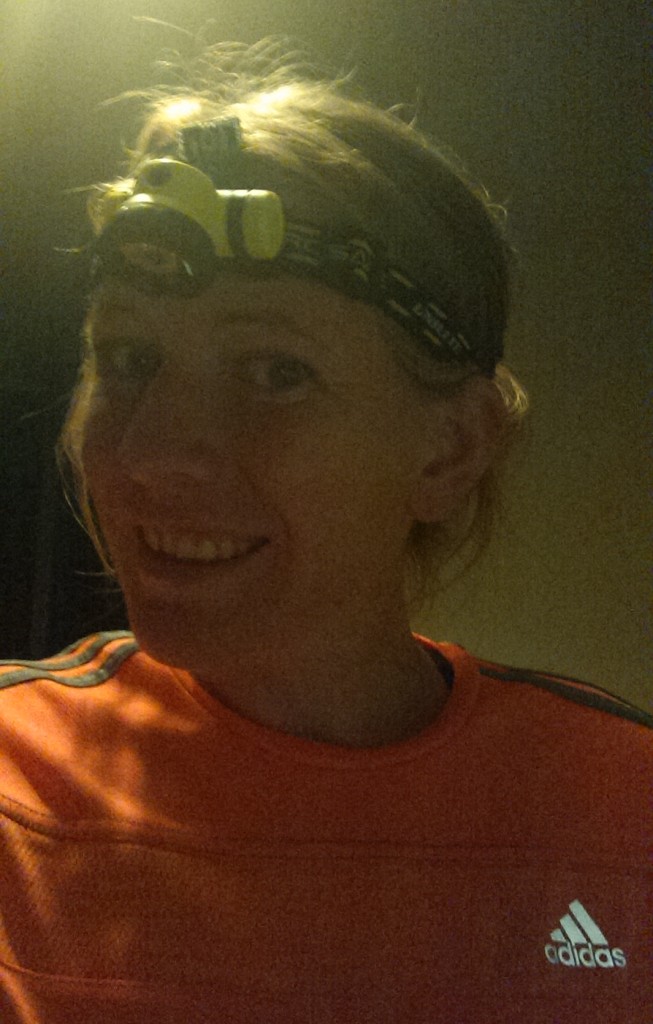 This year's Dusk 'til Dawn event is fast approaching as well.  I've persuaded three others from my running club to give it a go this year so between us we should hopefully have a better chance of getting round this time.  Headtorches with lots of batteries will be required there!
5) My food intake has been rubbish lately – I've been so exhausted with all of the new changes happening at the start of term that I've either forgotten or not had time to pack myself something for lunch on several days.  This week though I've bought a few microwavable soup pots.  Not the cheapest option, and probably not as healthy as packing in my own soups or salads, but definitely better than either starving through the day or eating half a bag of marshmallows and a couple of crackers which is what happened one day the week before when I had to rummage through my car for something to munch on!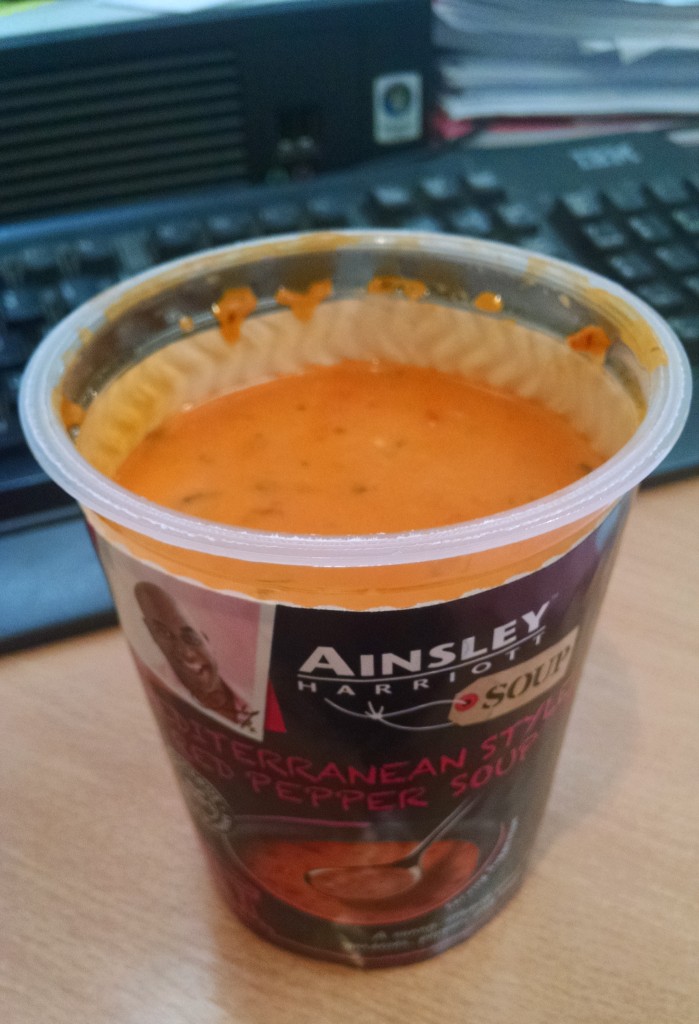 Are your pets affectionate?
How do you get rid of spiders in your house?  Would you get rid of the unborn babies?!
Does your quality of food suffer when things get busy?