Lately, I've been trying to come up with ideas for cheap date nights for Dan and I.  We're still trying to fit in one date night each week where we get out of the house and laptops and phones are not allowed!
This week our date night was a walk to the nearby village of Stanwick, where there is currently a Stanwick Scarecrow Festival taking place!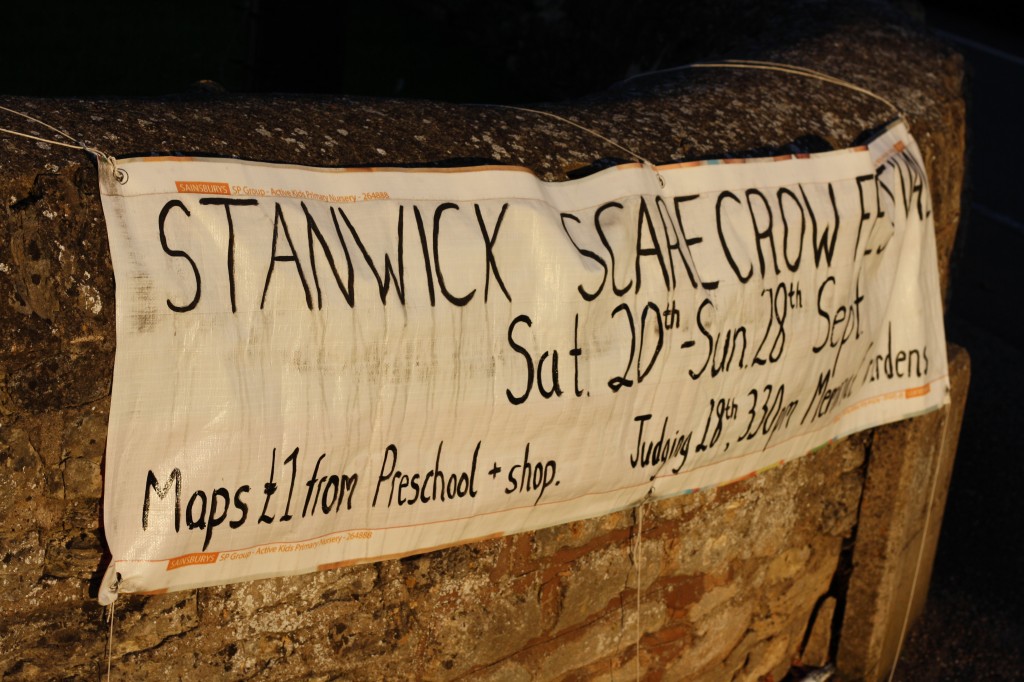 What is a Scarecrow Festival?  Several of the houses in Stanwick have given £2 to have their scarecrows displayed in their front gardens and included on the Scarecrow map.  For £1 you can buy maps from a couple of places in the village and go on a 'Scarecrow Hunt'!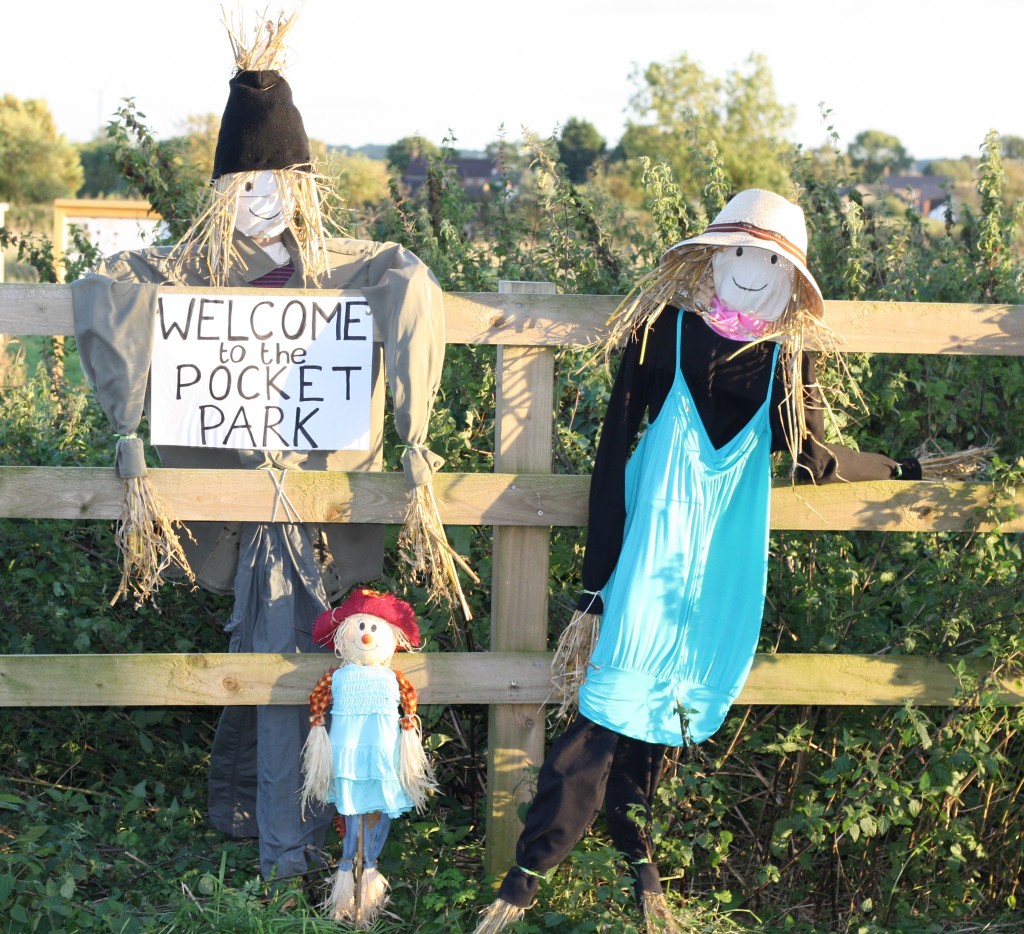 There was a huge range of scarecrows to be found and we didn't get round them all before the sun went down.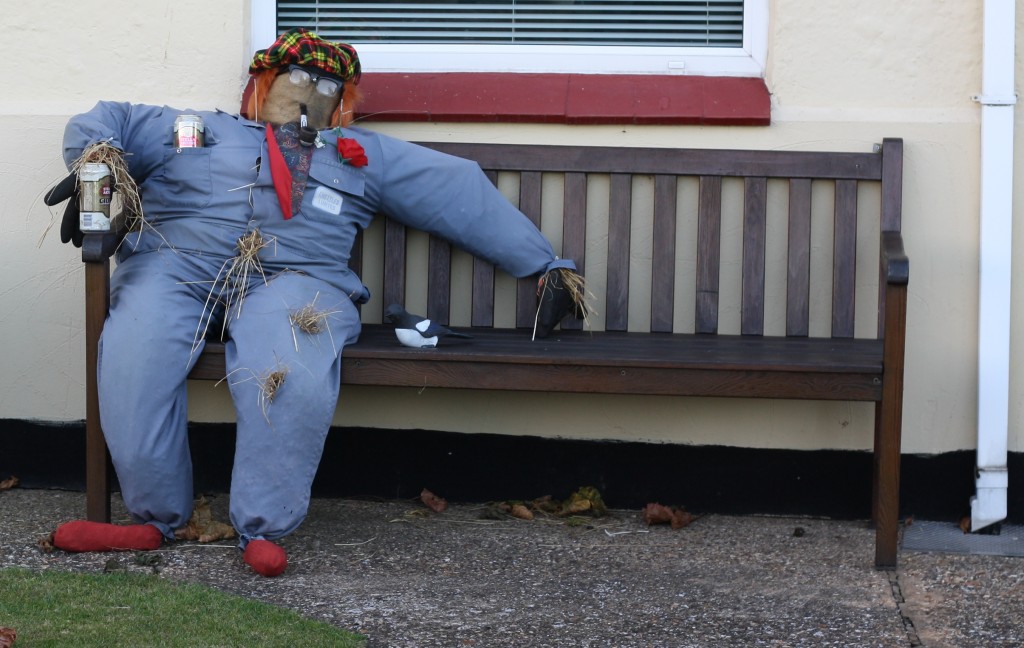 This was one of our favourites…so inventive!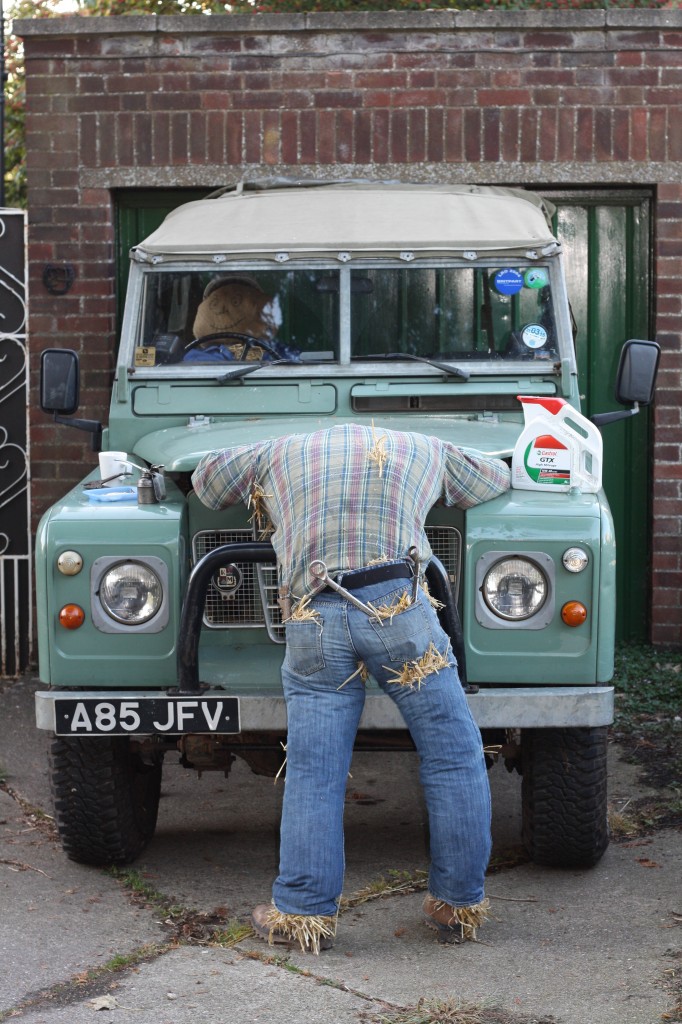 The local junior school got involved and put together a scarecrow as well.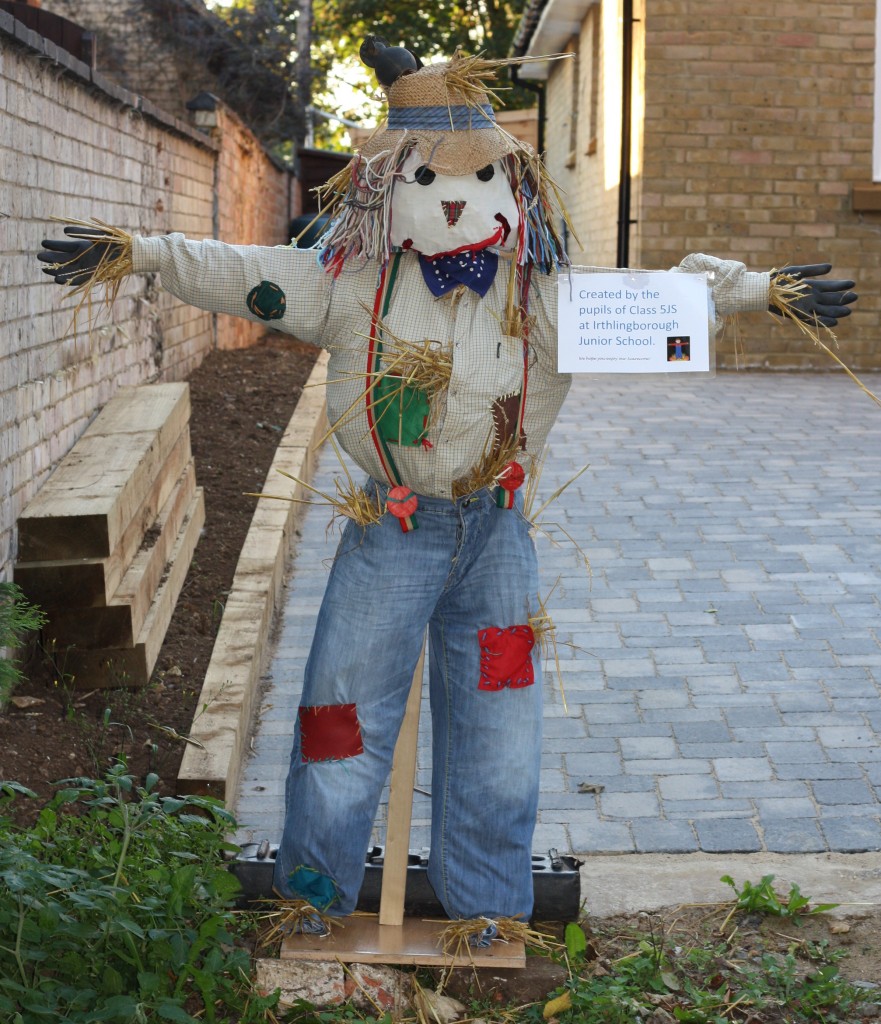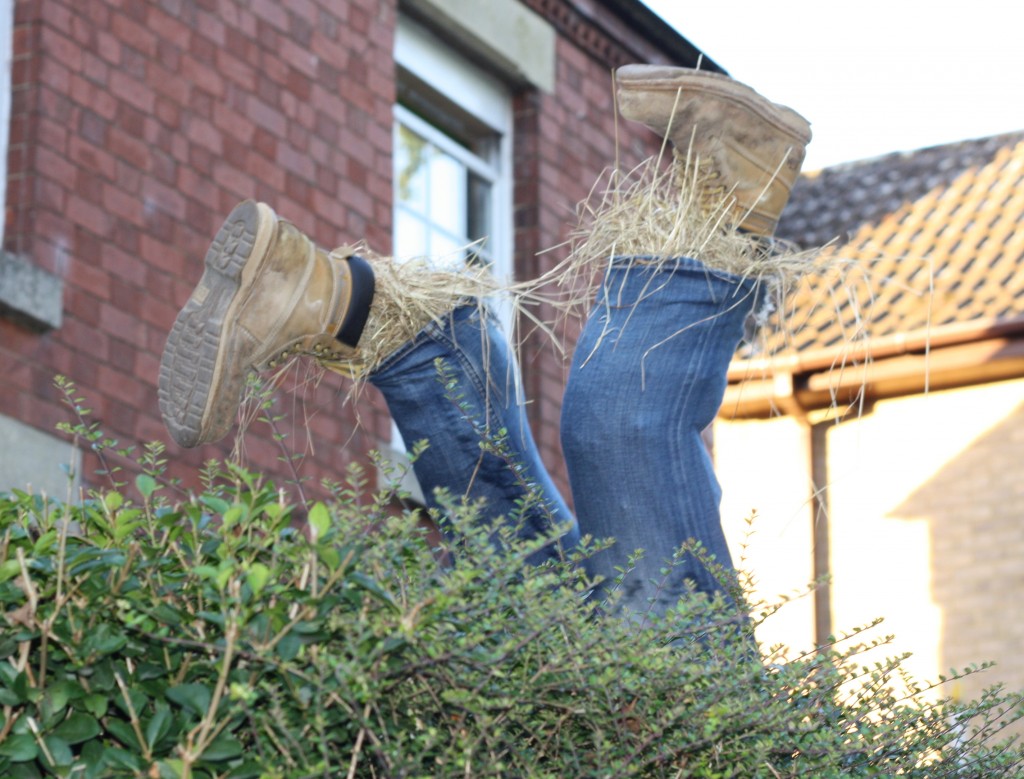 And I loved the idea behind the black figure in the graveyard!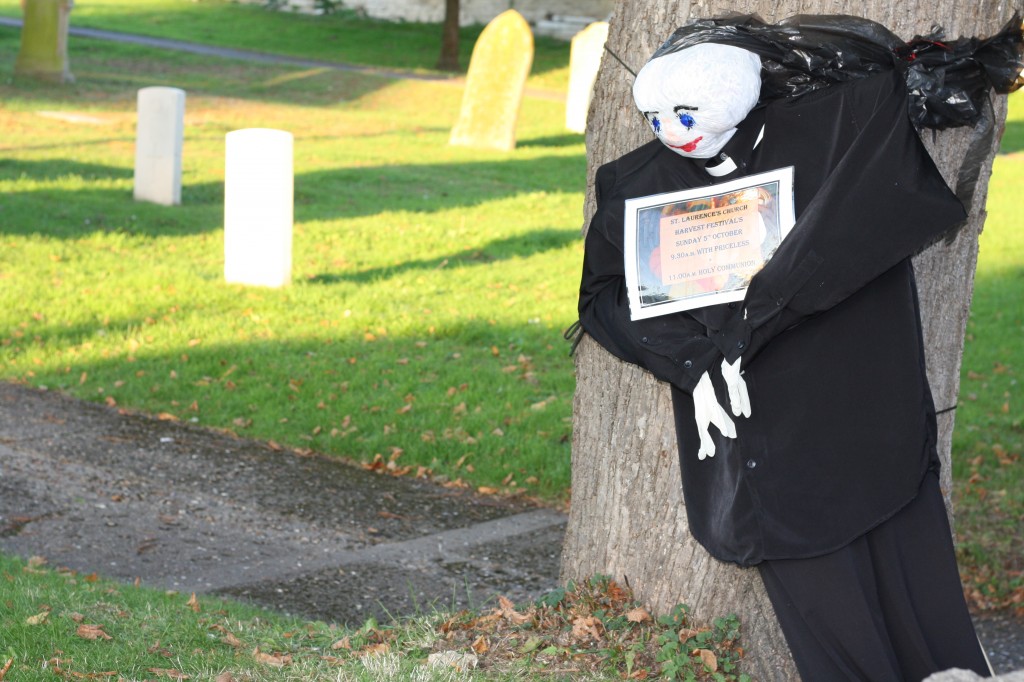 Even Jeremy Clarkson made an appearance at number two!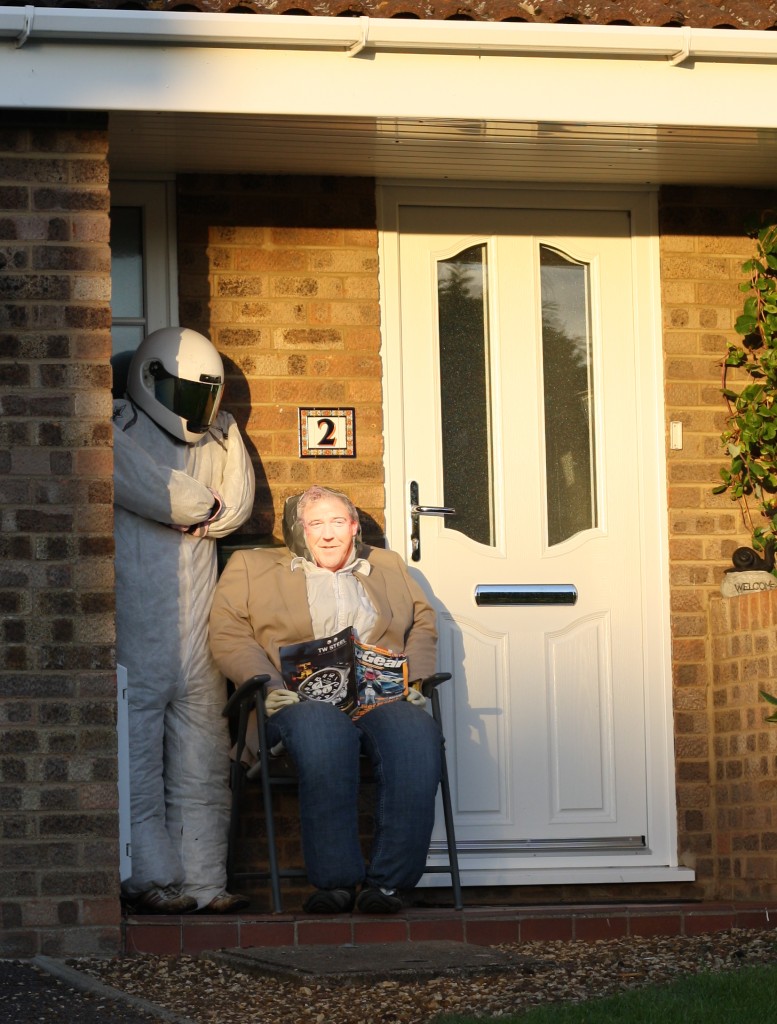 The large scarecrow and a slightly slimmer scarecrow sat outside the Weight Watchers meeting point made me smile as well.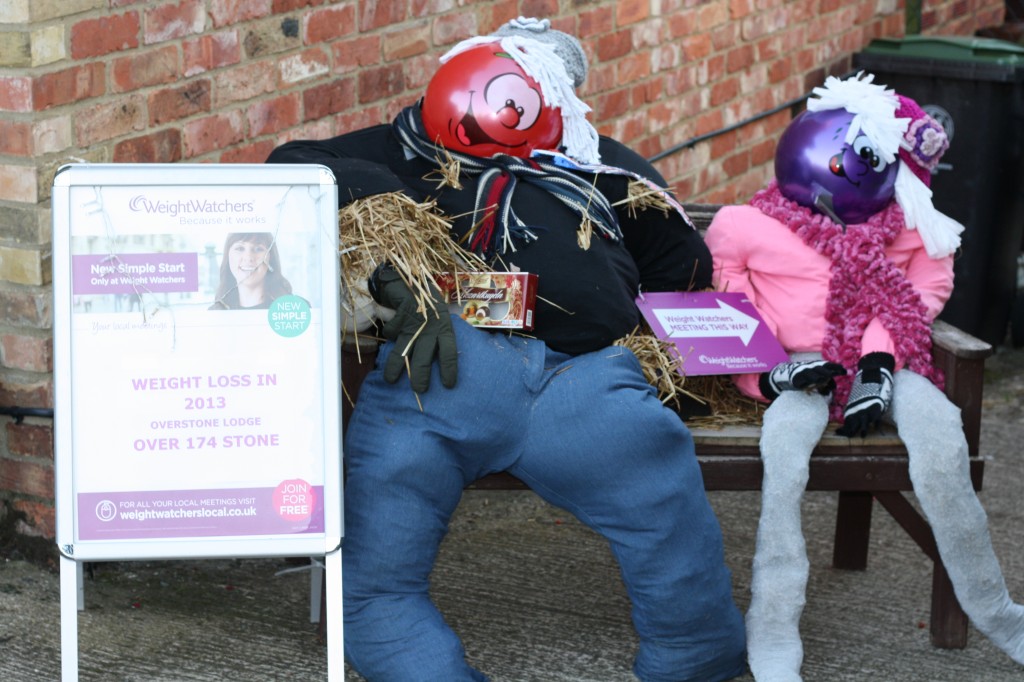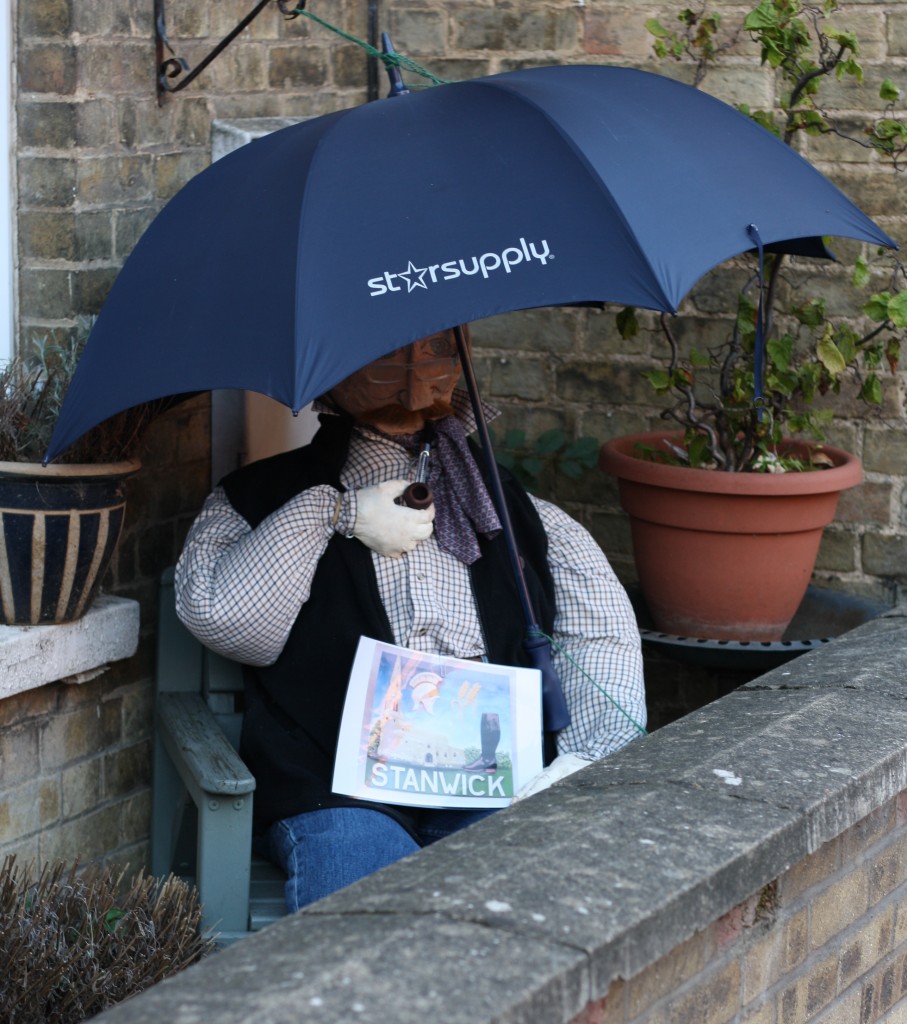 There were a couple of the scarecrows wearing the local school and playgroup uniforms.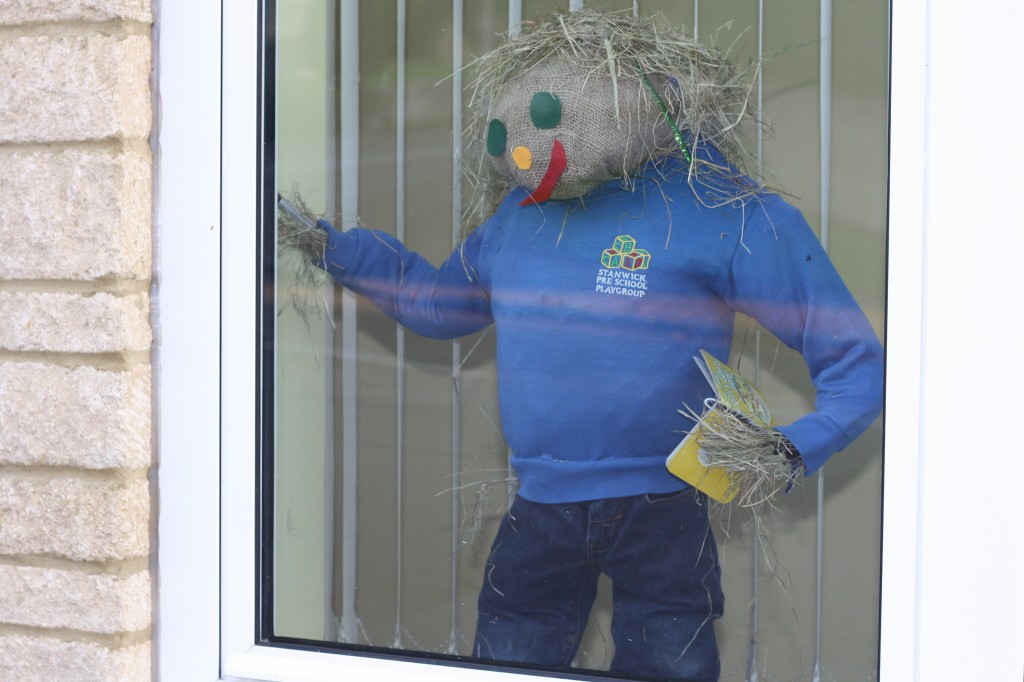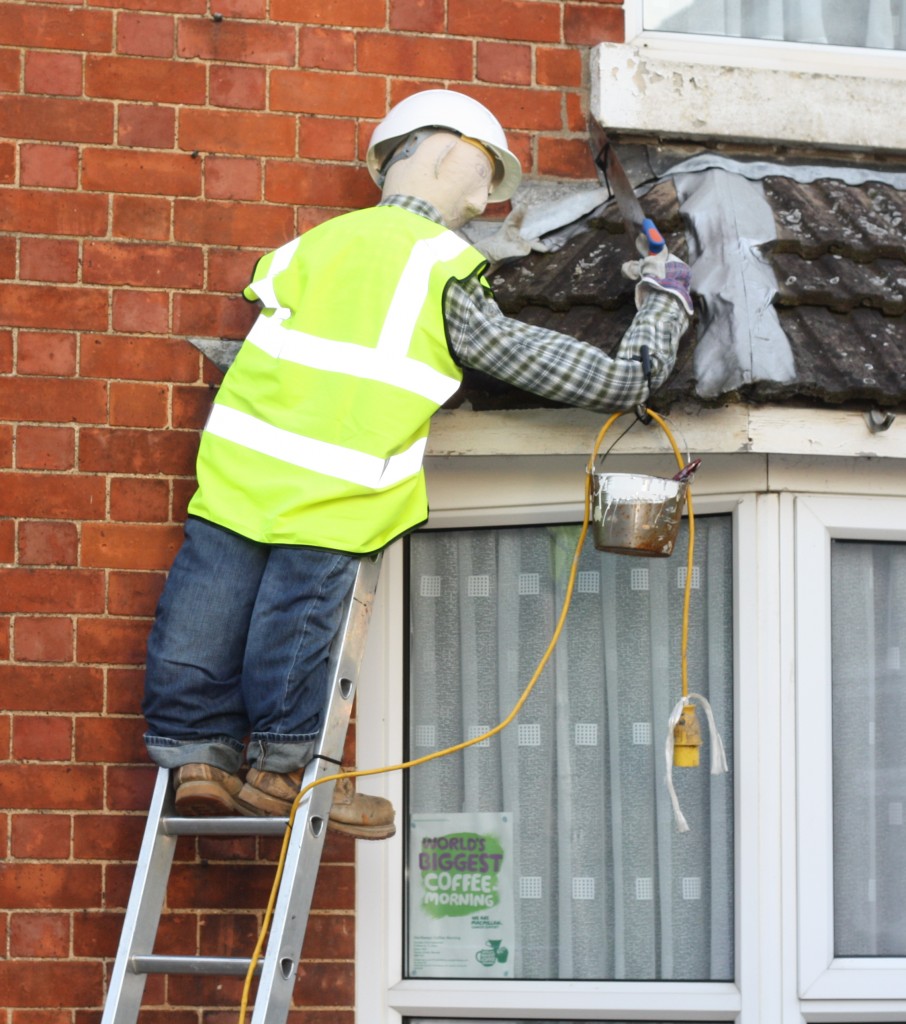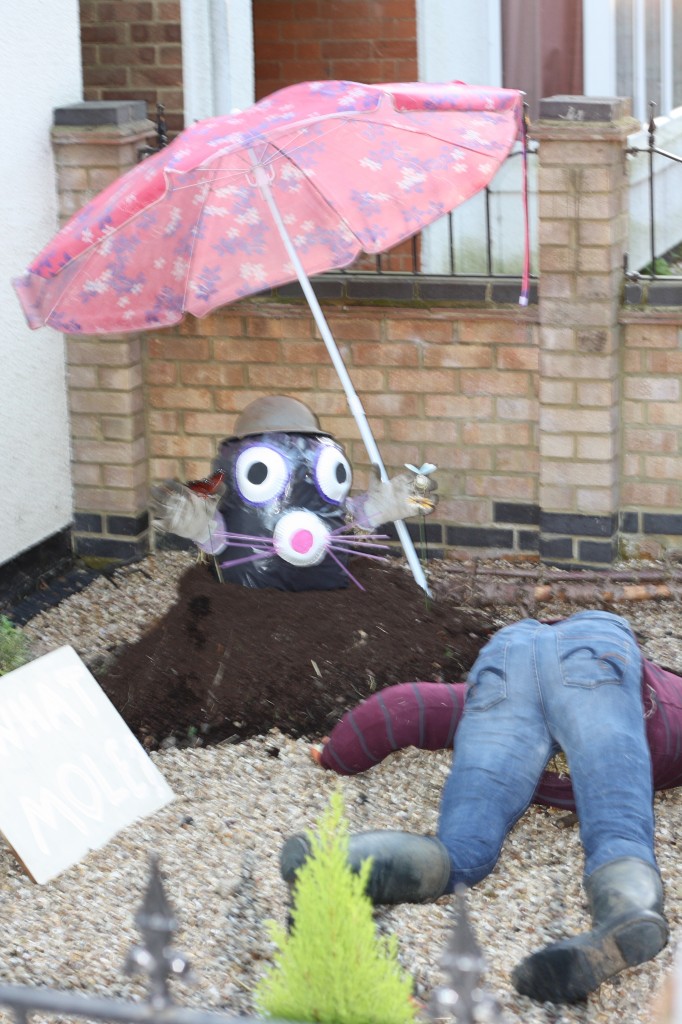 There was even a Great British Bake Off set of scarecrows in one garden!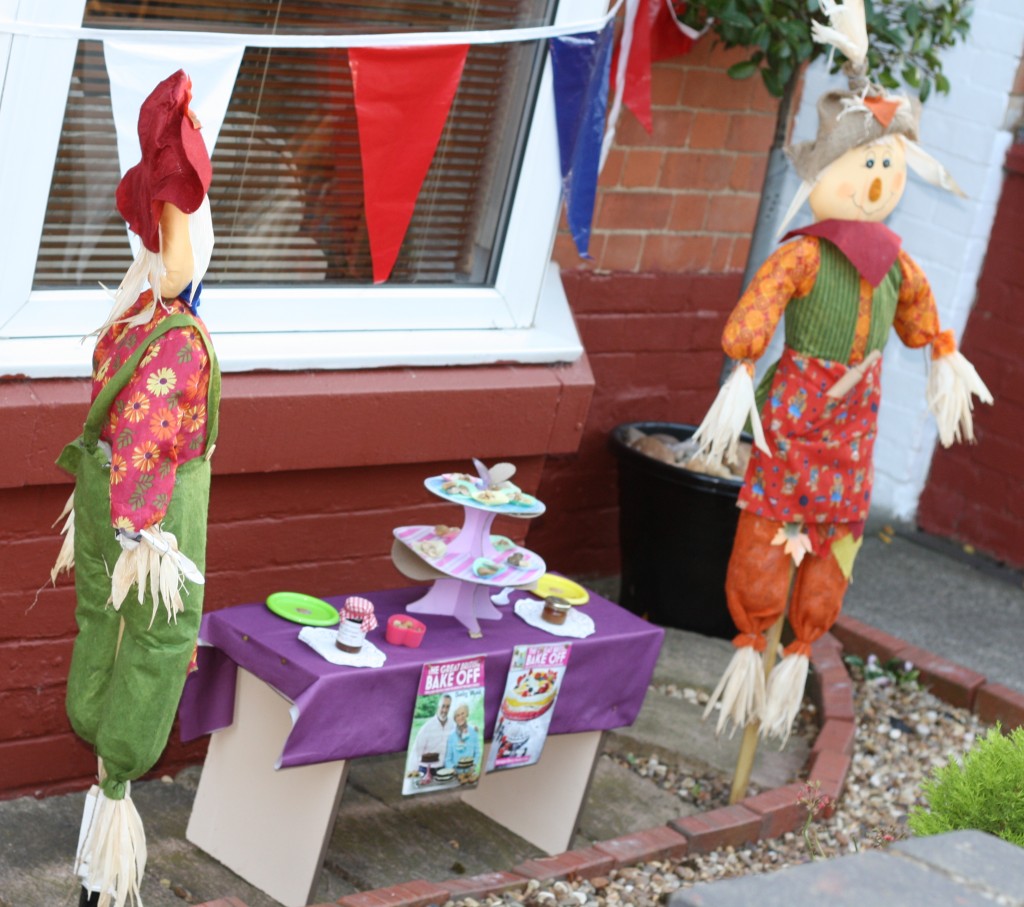 A poor paratrooper had missed his landing spot and was dangling off the edge of a roof.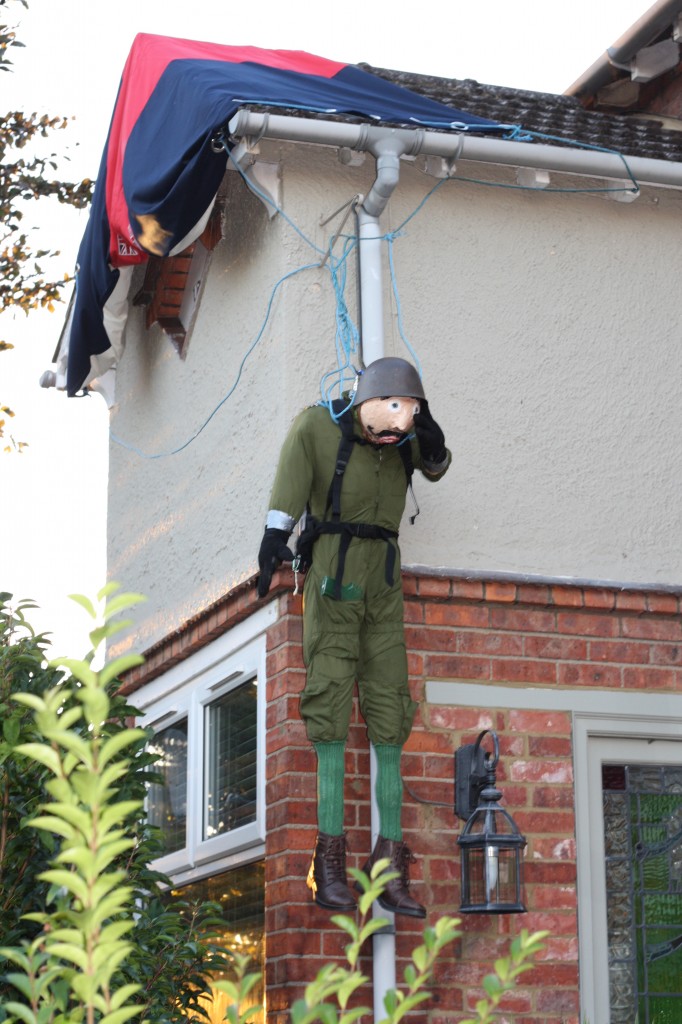 And we caught Spiderman making a web between two trees.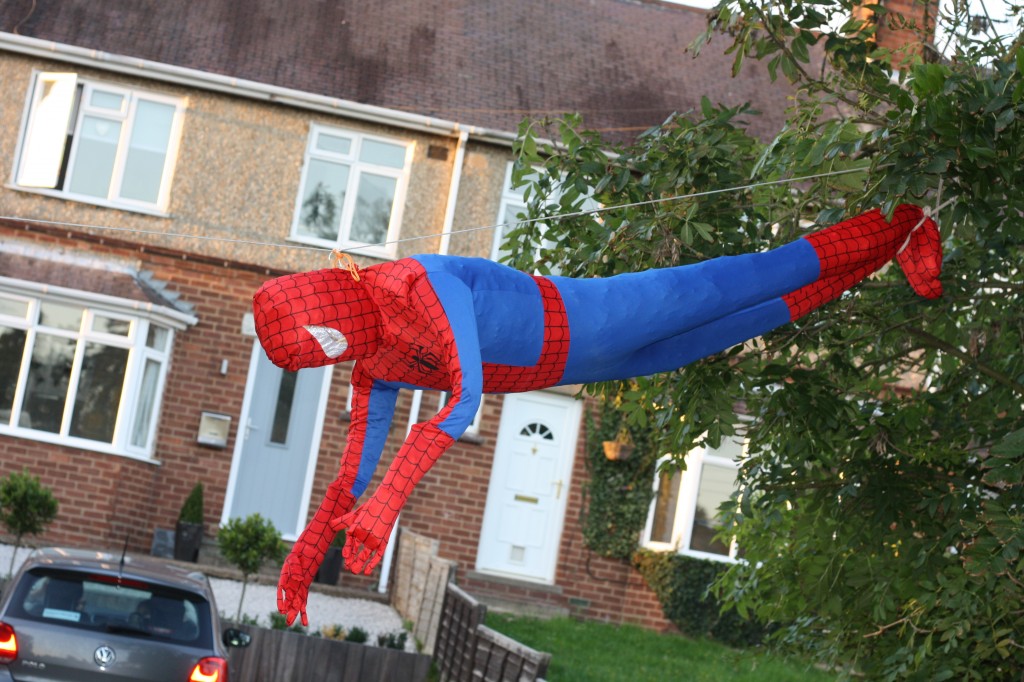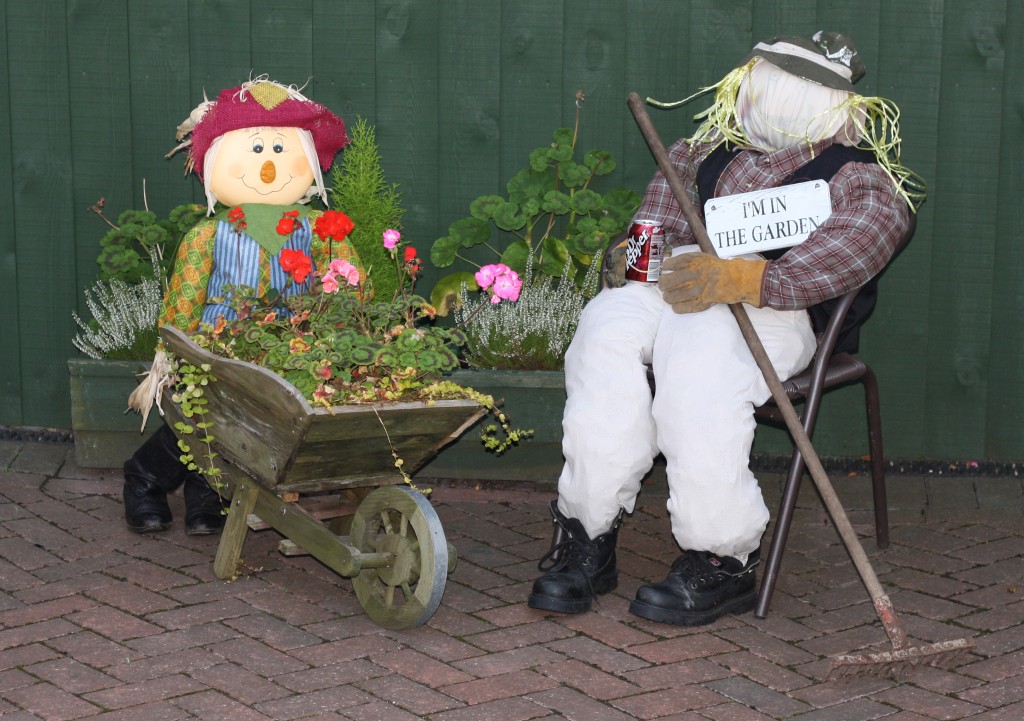 Stuff like this always makes me miss living in a little village!  Does the town/village you live in do anything similar?