I can't believe how quickly this month has gone and that we're almost into October already!  Tomorrow, Dan and I will have been married for SEVEN weeks!  How did that happen?!
October is already looking to become an incredibly busy month for us.  We have three friends turning thirty, two of which are having parties and also my thirtieth birthday at the end of the month (gulp!), and a friend's son is turning three.  Then I'm also bridesmaid at a friend's wedding (next weekend), followed by Mablethorpe marathon the day after with Dusk 'til Dawn 50miles at the end of the month.  My school has an open day on one of the weekends that I will be in work for and at some point I'm going to fit in writing out all of our wedding thank you cards.  It's gonna be a busy one!
Yesterday was a lovely chilled out day, despite the driving.  (I hate the M6 and A14 with a passion!)  I headed over to Birmingham to see one of my friends, Amy, who has recently had twins.  A boy and a girl.  Now I have said it before but I am not a baby person.  I can't make little cooing sounds and I've never even held a baby before (other than a brief Rachel from Friends pass years ago!), not even our nieces and nephews.  Children – that's fine, – they interact with you.  But babies…what do you do with them?!
Luckily, with Amy having two of them, there was lots for me to help with so I got thrown into it all.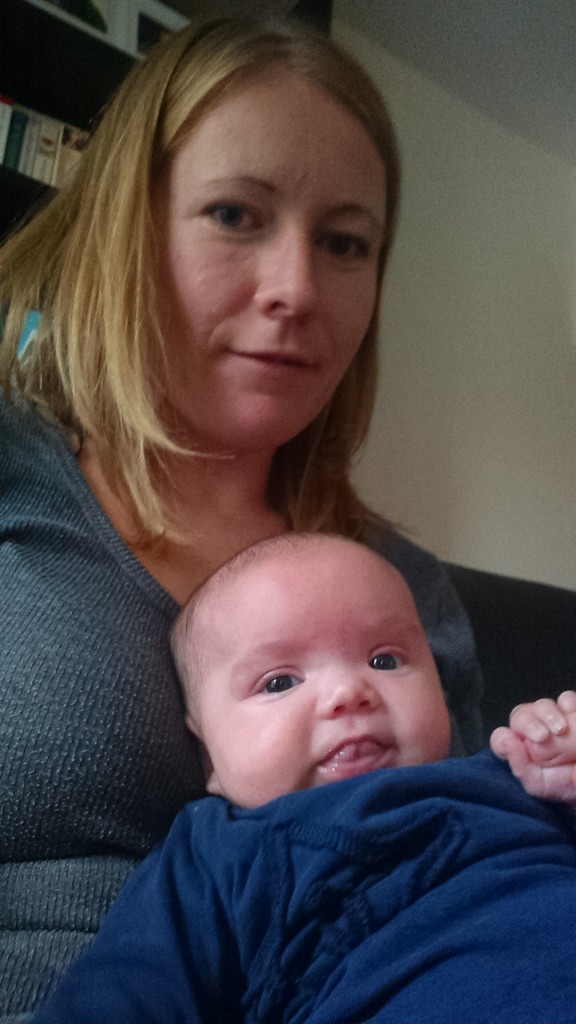 Amy lives in a two storey house so when we were getting the babies ready to go out and to come back in again that's a lot of baby carrying from the top all the way to the bottom of the house as well as all of their things.  I carried both babies numerous times throughout the day  and I guess anything with fingers this small can't be that bad right?…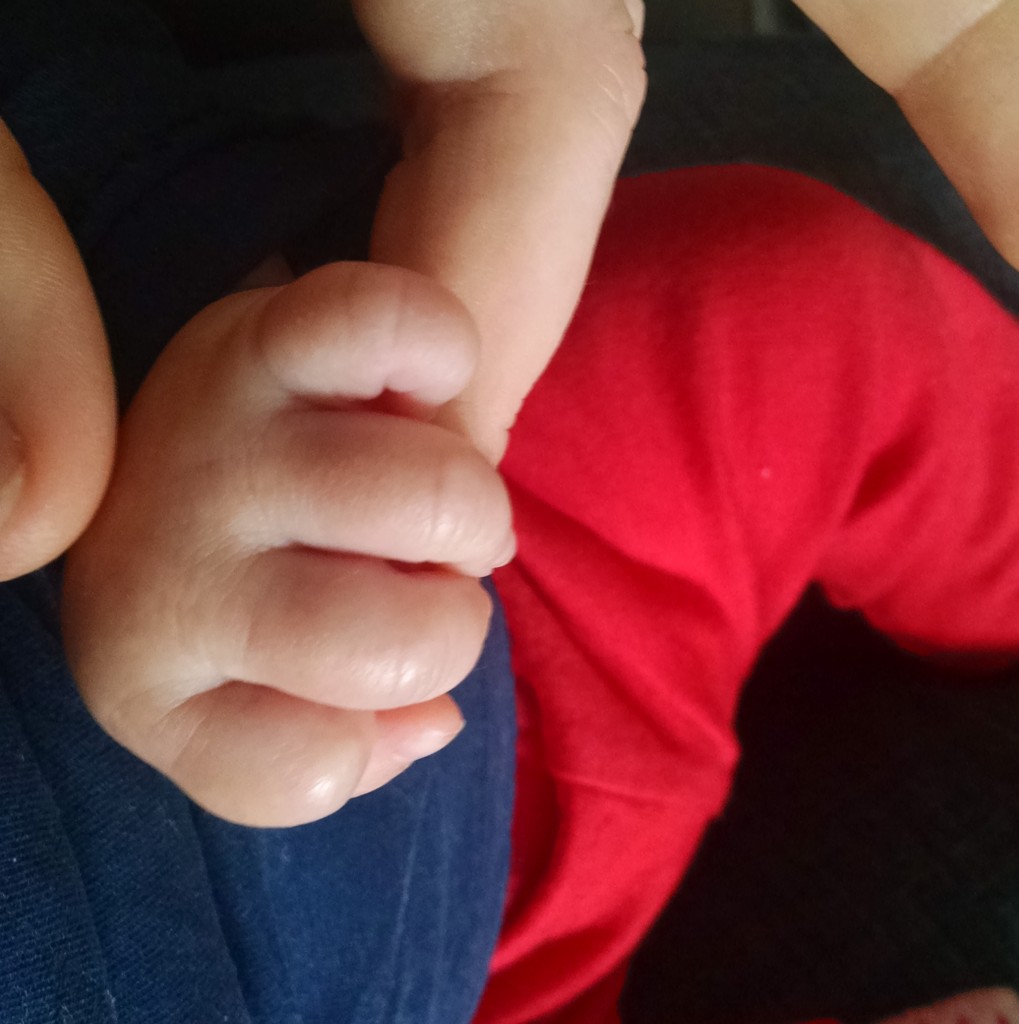 …although her nails were pretty sharp!
I got caught in the M6 traffic on the way home meaning I didn't make it back in time for my planned run and was pretty pooped from all the traveling.  I've moved my run from yesterday until today but my training has been very lax since running the Grim Reaper 70m at the start of August.  Obviously I took almost the rest of August off after my ultra (this was pre-planned), but since then long runs have been minimal and rather than stick strictly to my 6 day a week regular plan I've missed a few days here and there, some weeks only running four days.  Very unlike me, especially with a marathon penciled in for next Sunday!

I don't expect great things from Mablethorpe Marathon despite it originally being one I hoped to target a PB at.  When I ran London marathon back in April, my watch ticked over 26.2m at 4h 45m, a result I would have been happy with at the race, but the constant weaving around other runners across the distance meant I ran 27.9 miles in total, still gaining a new PB but I came away knowing I would have been able to achieve a much larger PB had there not been so many people on the course.
I also don't have the best buildup week to the race.  I'll be traveling back to Norfolk on the Thursday, spending all day Friday helping my friend decorate for her wedding on the Saturday.  The Saturday will be the wedding itself and then I shall leave my Mum's house early on the Sunday morning to head to Mablethorpe ready to run the marathon.  Hopefully just 26.2 miles!
My aim on Sunday will be to start steady.  11mm+  I liked the tactic shared with the us from the pacers at London.  Always start slower than you would like.  Always feel like you could have run the first half faster than you did and then push it faster towards the end if you are able.  That is my gameplan.
Finally, good luck to everyone racing at Berlin this weekend.  Especially Anna and Lauren.
Have you ever gone into a race feeling under-prepared?