With marathon number 5 quickly approaching (tomorrow!) this week I've been very conscious about how much sleep I'm getting and also that I've been eating enough variety and healthy foods.  More so than usual.  Teachers ALWAYS end up taking time off at the start of the new school year with bugs that go round but I've been very lucky in that I tend to be quite resistant to most bugs and power on through whatever.  Must be all that playing outside in the mud I did as a child!
But just to stay on the safe side, it's been 10:30pm bedtimes for me this week.  My one exception being Thursday night when I was at our running club committee meeting until 9pm, then set up a Garmin for a fellow runner who is taking on Round Ripon this weekend.  Then travelled back to my parents' house for a friend's wedding this weekend.
I've also tried to ensure that I've had a full variety of meals this week, including the following…
Caprese salad…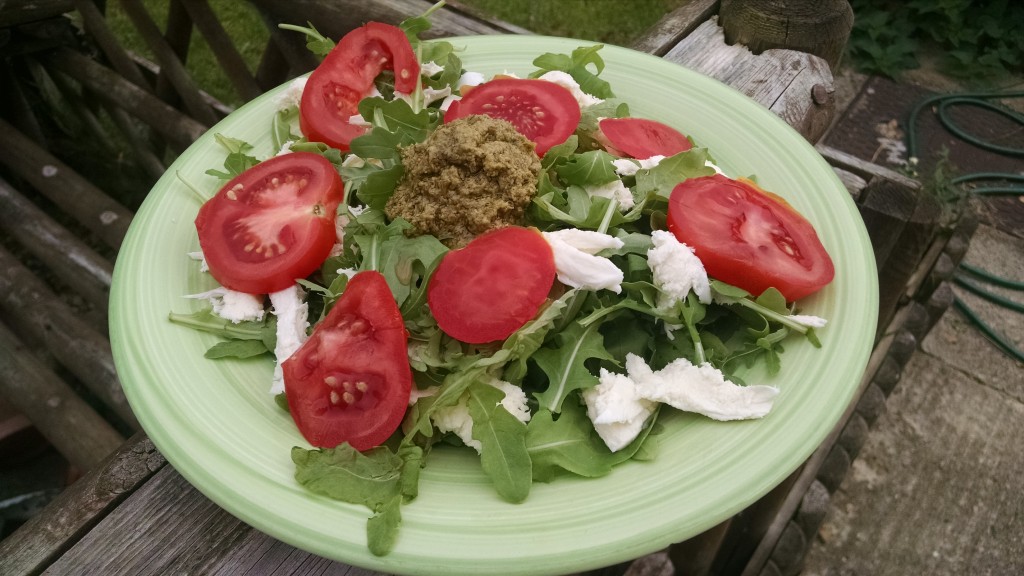 Literally could eat this every single lunchtime.  As soon as I demolished this plate I was tempted to make myself another!
With lots of sides of corn on the cob…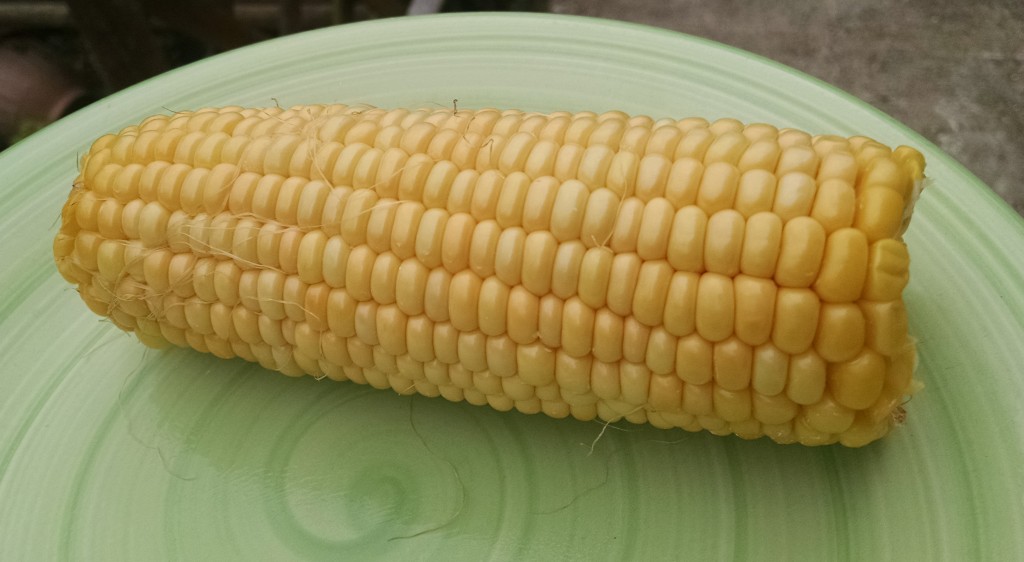 I hadn't had this in years!
I also tried making for the very first time a honey mustard chicken in the slow cooker with a side of sweet potato fries, rocket and tomato…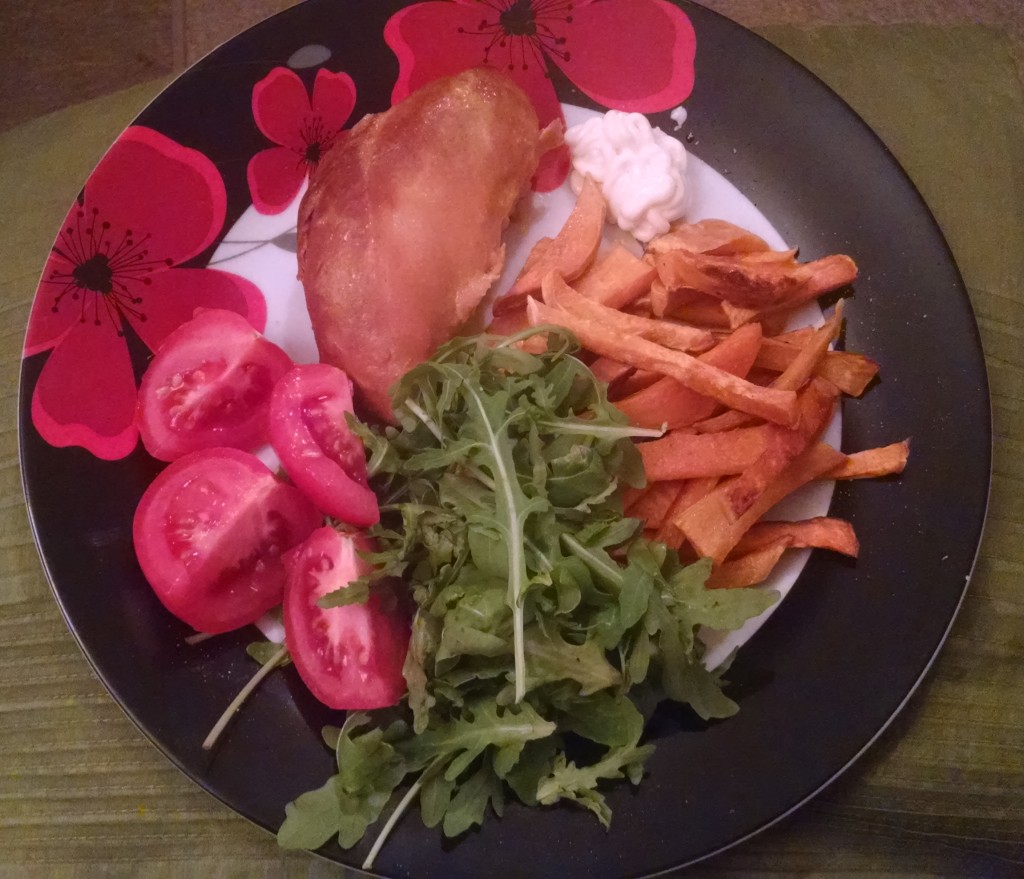 The exception to this rule of eating well was the day before the wedding (yesterday) when I spent more than seven hours helping to set up the barns where my friend Zoë is due to have her reception this afternoon.  It looks beautiful…filled with tiny blue paper cranes that she has spent hours and hours making and the high ceiling decorating with hundreds of fairy lights and blue lanterns.
But, we were so busy we all forgot to eat in this time, meaning I was starving by the time I returned back at Mum's last night and wolfed down everything she put in front of me.  Not the best race prep!
I'm slightly starting to worry about my hair for today.  I did do a test run last weekend (below) but can never put my own hair up and this will be the first wedding I've been a part of where I've not had a hairdresser do it for me…  :S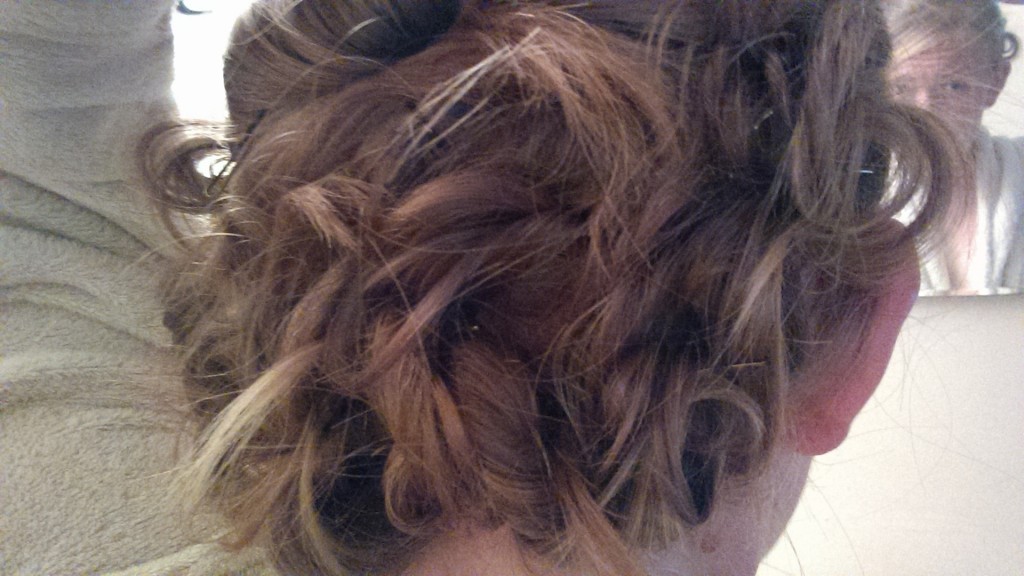 Are you any good at putting your own hair up?
If you have big events coming up, how do you try to stay well in the lead up to them?