I have always liked to do everything to the best of my ability ever since I was young.  I would put in the most hours at work growing up, say yes to every opportunity that came my way and somehow, magically manage to fit it all in to my incredibly busy life.
I don't like letting people down and will always help if I can.  Not the makings of a great self-employed person at all.  I give my time for free or undercharge – I'm not good enough in my own mind.
The past week went as follows…
Thursday – clean the house from top to bottom, update some websites for some small businesses, get an invitation for interview and check out the school that I was invited to, attend the running club committee meeting as website editor, set up a course on another runner's Garmin, drive back to Norfolk and see my parents.
Friday – Take my parent's dog out, meet up with my friend whose wedding I was bridesmaid at the following day, set up in the church, then the venue, pick up a late tea on the way home and write a blog post.
Saturday – At the wedding all day, returning home at 2am.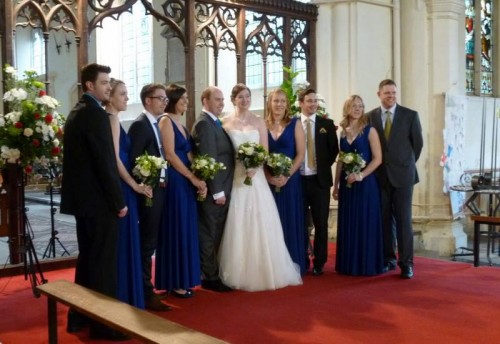 Picture of the bride and groom with bridesmaids and their partners.
I'll take the time now to show you the food from the wedding as it was delicious…
I had the prawn cocktail to start…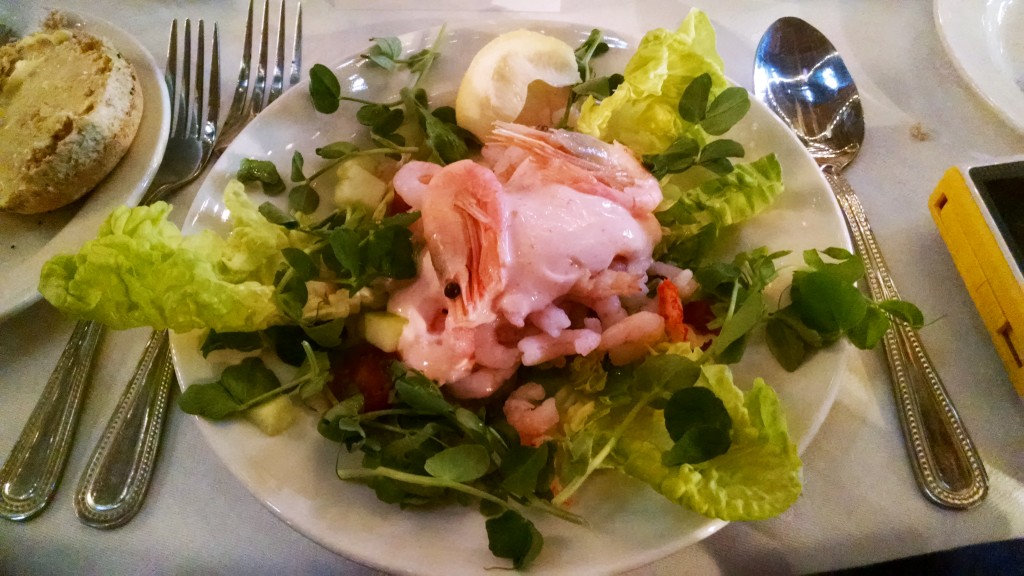 Followed by a roast butternut squash risotto for main.
I'm not a massive fan of risotto for lunch as I find it incredibly filling and I'd much prefer a plate filled with veg but the other choice was beef roast dinner which Dan had.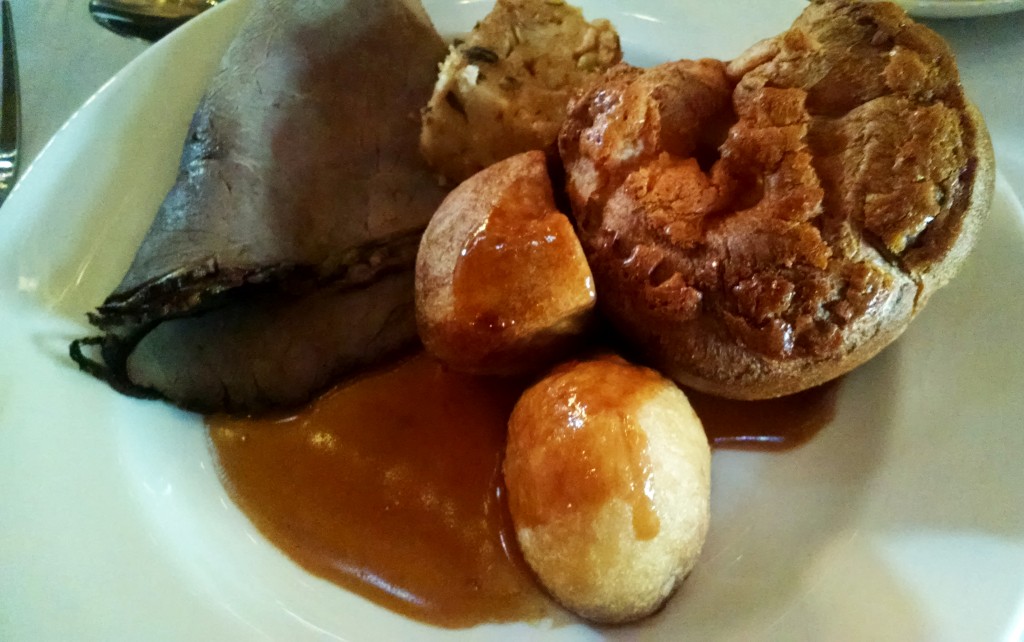 I skipped the dessert as neither panna cotta or sticky toffee pudding appealed to me.
Sunday – Up bright and early again to run Mablethorpe marathon which I really enjoyed, dinner with my run club before home and a quick nap before taking a look at the lesson I needed to teach for my interview.
Monday – work all day from 7am-4:30pm in school and then home to make tea and teach myself the software I needed to teach the children in my interview on Wednesday.  This took until 10:30pm.
Tuesday – work all day from 7am-7:30pm in school and then home to perfect my lesson plan and resources.  I love the chance to be creative so always make my own resources for school.  I got to bed quite late in the end though.
Wednesday – up by 4am to ensure all was perfect for my lesson.  I was pretty tired by this point and so incredibly stressed out as I didn't think I would be able to show my best in interview.  Dan and my Mum are the only people I ever let see me get stressed.  I am generally a pretty calm person if you were to ask any of my friends.  It was commented on my wedding morning by the photographer how I was the most laid back bride-to-be she had ever seen!  Although even if I had not been, no-one other than Dan or Mum would have known.  When life gets busy, as I so often let it, I struggle to fit everything in and then I panic that I'm letting people down or that I'm not showing myself in a very good light.  When I get stressed I go into complete melt down and will uncontrollably sob, pull at my hair, talk incredibly quickly and cannot concentrate on anything at all.  I'll flit from one thing to the next and nothing will get done properly.  Dan has this magic knack of getting me to think rationally and return to normal again, lifting my workload or helping me to prioritise the events or workload I have taken on.  I don't give up.  I still manage to somehow do it all but I keep a morning or few hours free at some point in the future where I can just relax, breathe and have a bit of space without having to please anyone again.  (That morning is today!)  I think part of the reason I love running so much is that it gives me plenty of head time to think things through and also that I don't really have to be somewhere at a certain time or rush from one place to get there.  I can run anywhere.  Just step outside in my trainers whenever I feel like I need a break.
My interview went reasonably OK though, and in the phone call I received later that day I was told that I had delivered an outstanding lesson which the staff at the school were very impressed with.
Wednesday night – we went out to celebrate with a meal at Frankie & Benny's, my favourite place to go!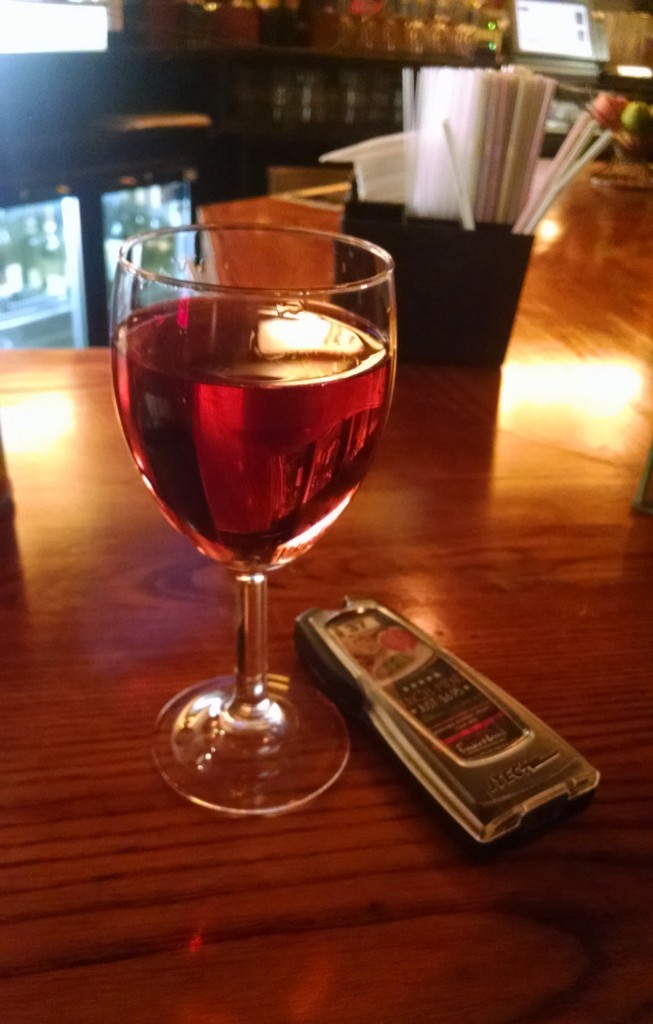 I had a salad for mains so that we could make room for dessert.  The Hot 'n' Spicy Chicken & Blue salad.  This is a new addition to the menu since the days where I worked at Frankies and it was definitely a good addition to make!  I asked for the hot sauce on the side and was glad I did as it was indeed rather hot!  Instead, I dipped odd forkfuls of my meal in the sauce as I went along.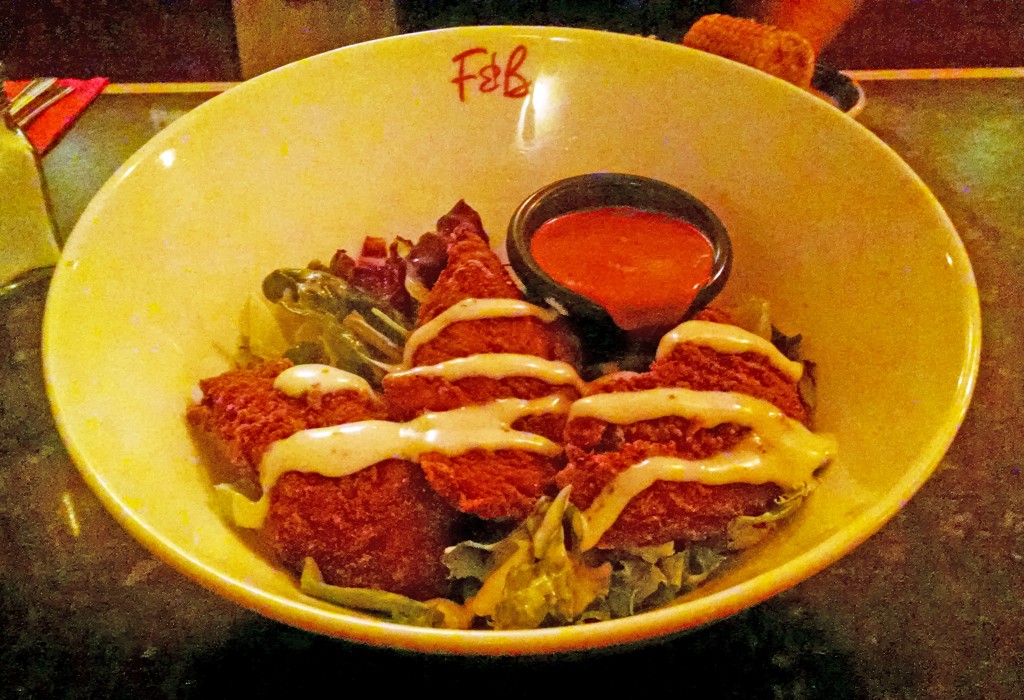 Of course, dessert had to be my old favourite East Coast Sundae.  There is something about having dessert in a sundae dish that I really enjoy.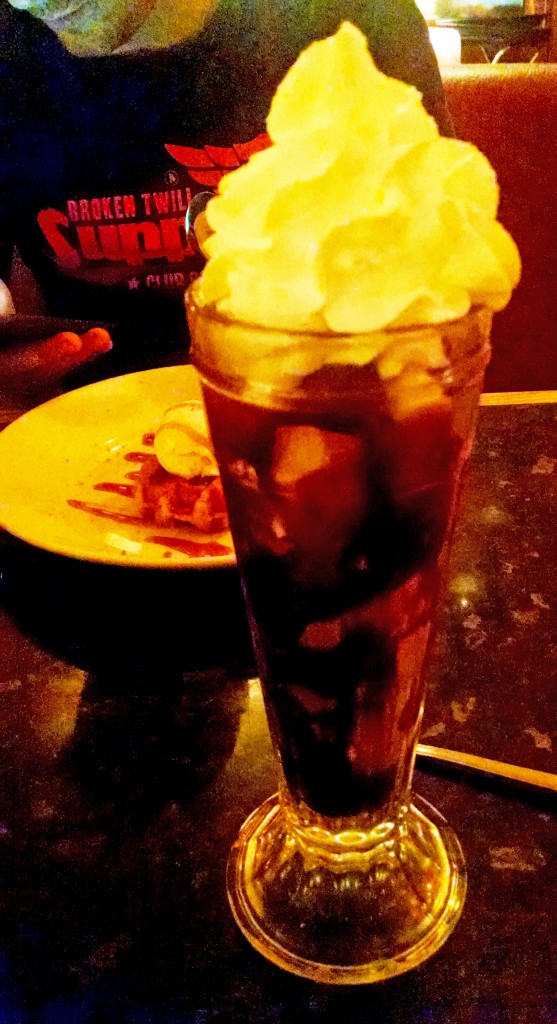 I haven't run since the marathon as I've been letting my legs recover but I shall head out for an easy 5 miles this afternoon.  I'm itching to get back out there!
Do you cope well when your weeks get busy?  What strategies do you use to try and keep calm?
Which is your go-to restaurant to head to for celebrations?