Cross-country season has begun!  Well, at least it will have by 26th October.  I collected my number for the season from running club tonight.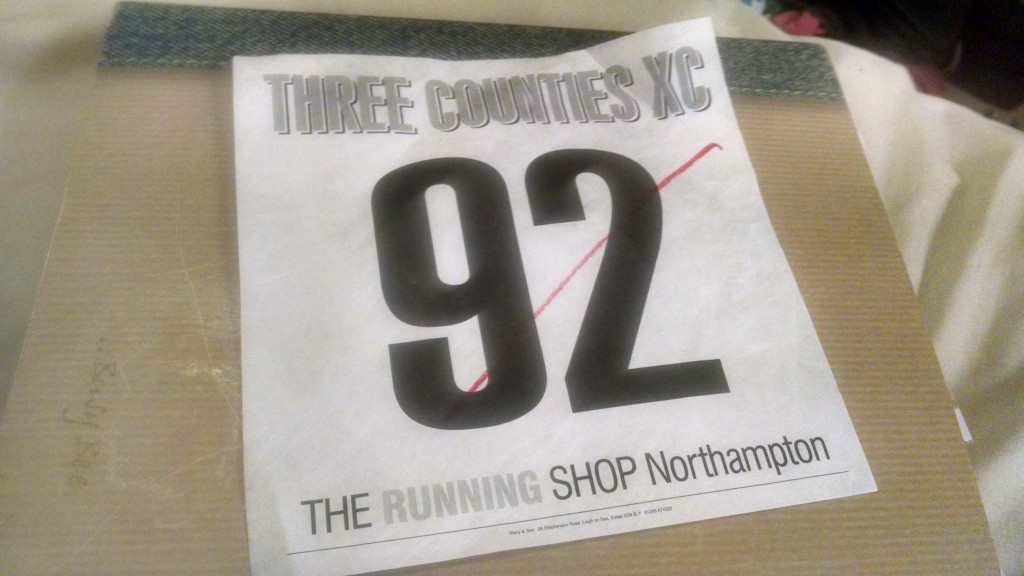 Our club membership fees include the cost of the five cross-country races in the Three Counties XC series as part of our membership…always a nice way to finish the year – five free races which finish with free cake, sandwich and a hot drink in the lead up to Christmas!
We always host the first of the five events at Croyland Park in Wellingborough and although biased, I have to say our course is probably the best of the five.  It criss-crosses several times through the park so you can pretty much see runners at all times wherever you are stood.  There are also two places where you have to jump a small brook.  No other course in the series has that!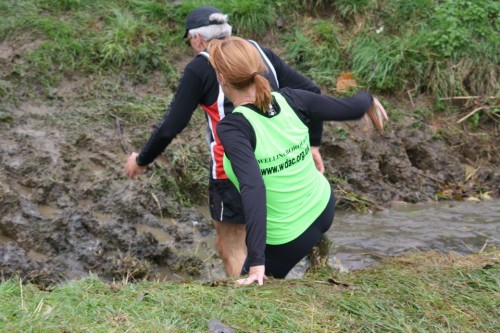 The first race always falls in half term, which unfortunately mean lots of our club members are busy and unable to help marshal.  Our club captains each pick a team so that they are guaranteed enough runners out on the course to score and represent the club before marshal duties are divvied up and given to the volunteers.  Usually club captains just pick the quickest runners (and this does make sense) but this year, although our male captain choose all from Group 1 for the men's team, the lady captains decided to choose on both ability and attendance for representing the club.  This year I was offered a place on the team!  Very exciting, but very disappointing when I realised that it was the same day as Dusk 'til Dawn and that I wouldn't be able to step up.  

 I hope I can prove myself to run for another year.  I'm yet to have the chance to run the home course.
I had a great run tonight out with the club.  We just ran five miles but that included a couple of spurts of fartleking (mixing the speed up over short bursts on a run) and some speed work up a long hill so we felt worked by the time we got back!  The Coach Co-ordinator has decided to mix around some of the coaches between groups and it was a nice fresh change to have the group shaken up a little.  I worked hard and there were several of the quick sections run at 8mm.  I always get nervous when we are told to push it for a certain distance in the group.  I worry that I won't pace it correctly, or I'll have to drop out before finishing or I won't run as well as I would like.  I'm in to the habit lately of taking myself to the back of the group to help myself start at a steady pace rather than racing off.  As the run section progresses I can gradually pass each of the other runners.  Hopefully this way, without burning out!  The target is to get as close to the front runner as possible.
Will you be running any cross-country this year?
Do you set mini targets within each training session?