Oh, so much to write about today!
Lets start with my new job…  This morning I headed in to sign paperwork for my new job which I shall be starting on Fridays after half term – going on to a full five-day timetable after Christmas when I have finished at my current job.  Last week seemed to go by in such a blur – applying, being invited for interview and then being offered the post.  It was nice to go in and meet people properly today and to get a better idea of what will be expected of me in the new role.  I already feel like I will be incredibly well supported in the post.  The Head of Department grabbed me for a chat after I'd signed the paperwork to let me know that she had decided she had wanted me for the post as soon as she saw me teach but could have smashed me around the head during the interview stage with the headteacher when I didn't deliver as well!  I'm just awful at bigging myself up and she felt I'd really undersold myself in the formal part of the interview.  She's already promised that she's going to help me work on that, but the compliments I was paid today have already done wonders for my confidence.  Luckily, they hired me for my teaching ability, not my interview skills, so last Wednesday I was very shocked to receive the call offering me the job!
I've already decided that this Winter at work is going to be all about the jumpers over dresses with boots so that was how I decided to dress today.  I have a real issue looking down at these boots though.  They always look like I've got them on the wrong feet!  (I promise I haven't!)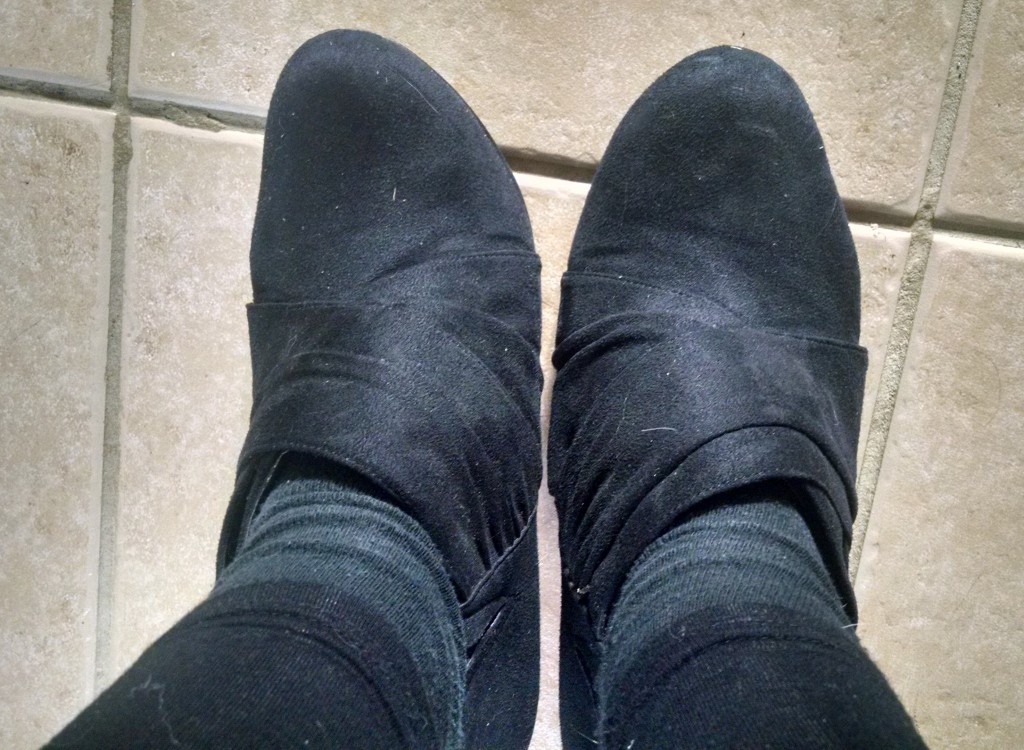 This afternoon our race briefing for the Dusk 'til Dawn 50 mile ultra arrived.  For anyone that's interested, here's the video.  
I'll write a longer post on Dusk 'til Dawn later this week as it is now only nine days away…
Tonight was the first speed session I've attended at club for a while.  I normally find myself getting very worked up before each rep of a speed session.  My heart rate gets ridiculously high before I've even begun, I shoot off with the front of the pack then my throat gets tight, I feel like I'm not taking in enough air and am certain I'm going to collapse before I make it to the end.  It got to the stage where I wasn't enjoying this weekly routine so I stopped going on Thursday sessions for a while, continuing with just the Tuesday tempo runs.  The groups were always so big, so I always felt like I had to fight my way through the pack as well, adding to my anxiety.
Tonight, I gave speed sessions another go.  I've been doing some speedwork on my own, but that is never the same and I want to make a real go of the marathon distance next Spring so knew I needed to get over my fear at some point.  For a change there were only nine of us in Group 5 tonight.  A perfectly manageable number to run as part of a group with.  We ran two and a half miles as a warm up before arriving on the km rep route.  Right by the school we meet at is a pavement alongside four different roads which goes all the way round a park and some houses in the form of a massive square.  That's not a very good explanation I'm afraid, but I have no idea how to explain it without taking you there!  The distance has been officially measured as 1km, so the club often uses this area as part of training sessions to time kilometre reps so that we can track our progress over time.  We couldn't start at the corner we usually start at tonight, as Group 1 were also running the reps, so we staggered it slightly and met at the other side of the square.  This is a much worse starting point as you always have two long uphill sides of the hill to run together, whereas the other corner means you start and finish on an uphill, with two downhill sides inbetween.
I was a little bit pacey waiting to begin, and I almost asked not to be timed to take the pressure off of myself, but then I realised that would be silly and that I'd never improve if I kept dropping out.  I'm the only one putting pressure on myself.  We started.  On the first two sides of downhill I managed to really get into a strong stride, without pushing too hard.  It was tough coming up the long uphill after speeding down for so long but one of my strengths is uphills.  I had already pushed to fourth position and coming up the hill I overtook another person.  I was pushing, but not to my maximum.  As the hill started to level out I was aware that the guy running in second place was within reaching distance so I really put my head down and pounded forward.  I am certain I wouldn't have done so had he not been right in front of me.  He glanced behind and pushed too and we finished together in 4m53s, with just one other guy finishing in front of us.  The guy that had finished with me commented that he wouldn't have pushed quite so hard either had I not been right on his tail!
A quick two minute stop before take two.
The second rep was the other way around the square.  Because we were starting from the highest point though it still meant two sides of downhill before finishing with a long uphill stretch.  Again, I felt confident and comfortable on the way down.  My breathing was under control and I was already in third position as I hit the hill coming back up.  I didn't quite have enough in me to match the guy in second place though.  As I neared the top, the Group 1 runners soared past in the opposite direction and that helped me to push a little harder on the final stretch.  My time was called out at 4m55s.  Pretty happy with that consistency!  Just two seconds difference between the two reps.  I offered to time the third lap as our coach that had been timing needed to get back to open up and let the runners have their keys back.
I really enjoyed the session and am looking forward to being pushed this Winter.
I ran tonight with cuts all over my face and arms though.  Some of which stung in the wind.  This afternoon I took Bella to the vets.  Being put into her travel cage is not top of her favourites list and she very definitely let me know!  She's such a lovey-dovey cat normally but as soon as you try to get her anywhere near her cage the claws come out and she splays out her legs in every attempt to make herself as big as possible so you can't get her in.  I always feel awful because she cries and cries, and then it upsets me because I don't like seeing her so worked up.  Whenever Dan has to put her in the cage he gets dressed up in his massive ski jacket and gloves to minimise blood loss.  It wouldn't have worked on this occasion though…she got me right across my face!  I now hate the vets as much as Bella does!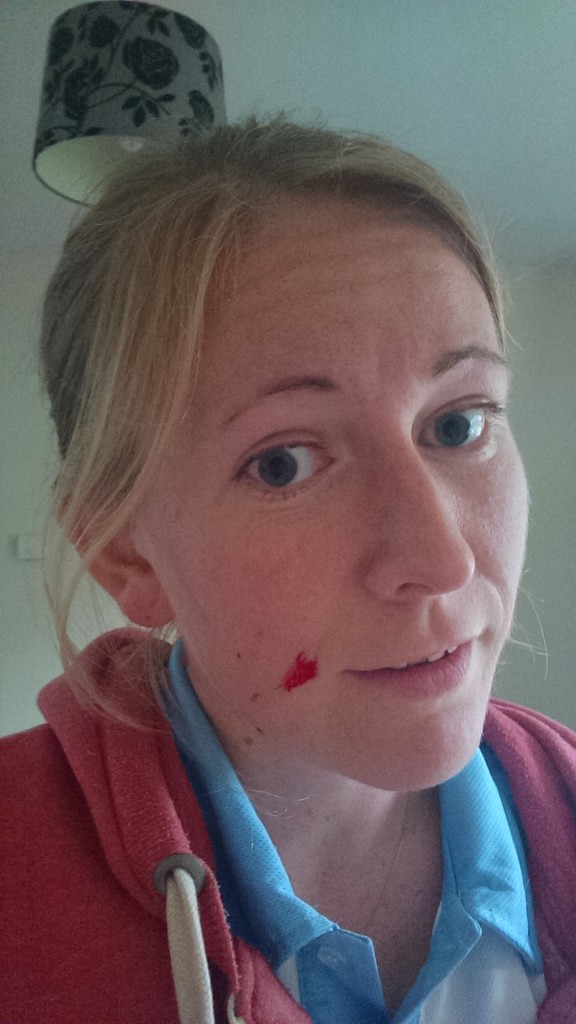 I took her in to the vets because I noticed that she had a couple of fleas a fortnight ago and so gave her a deflea dose, which seems to have done nothing at all and now she is overrun with fleas and really miserable because of it.  She's started losing her hair and crying when she scratches so I took her in to get weighed so that they could give her a prescription dose.  Hopefully this will do the trick.  Thankfully she wasn't too mad at me when I brought her home and I even got a cuddle later on!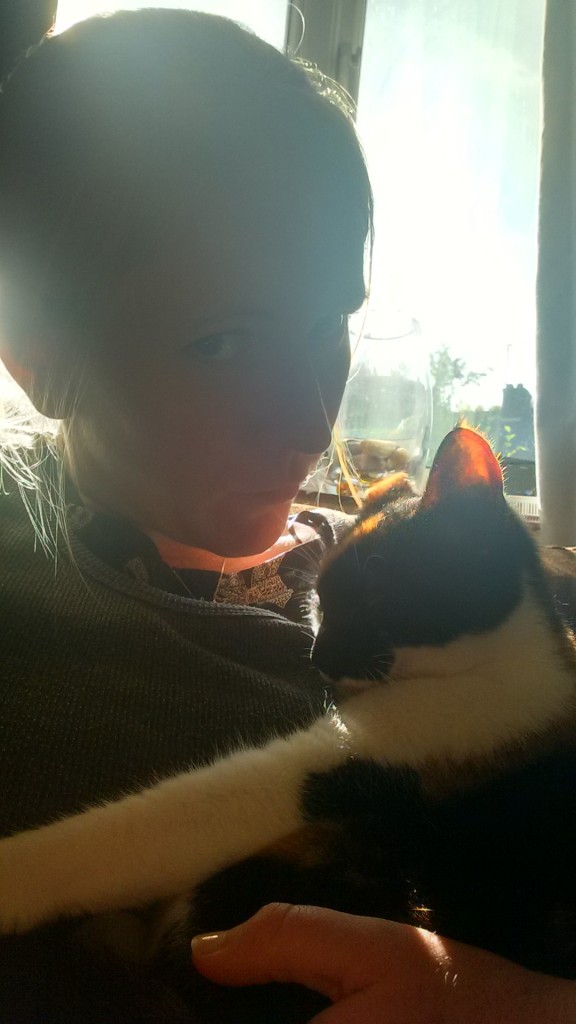 After our visit to the vets I posted a picture on Twitter with the hashtag #catownerproblems then decided to see who else had been having #catownerproblems.  Here are some of my favourites…
Are you able to present yourself  realistically at interviews?
Do you like cat photos/videos?  Dan always says if he finds me laughing in front of the computer he knows there's a good chance it's because I'm watching a cat video!