… On Tuesday morning it was my car.  It failed to growl into any sort of life whilst I sat shivering in it at a little after 7am.  So much for catching up with loads of work before school began.
Luckily, one of the other teachers lives only a few miles from me, although by the time she had come to rescue me we hit heavy traffic and then didn't get in to work until 9am.
It meant no run club for me that night.  Instead, I headed out on one last run yesterday evening and then planned on resting up for the rest of the week (other than a few longer walks) before completing the 50 miles on Saturday.
Turns out it's quite inconvenient not having access to a car though. My journey home last night on the bus was interesting. Made more so when I realised I hadn't put any cash into my bag for the bus. I tend to just keep my credit card on me when I go out with an emergency £5 note in my car. Obviously the bus wouldn't take a credit card so for a few minutes I was left scrabbling around in the pockets of my coat hunting out spare change. Luckily, I managed to get together the £2.65 required for my fare to get to run club but for a minute I was left wondering whether or not I would have to walk the entire 20 miles home!
I'm currently sat in the Costa in the town where my new school is as I have an induction today between 12-2.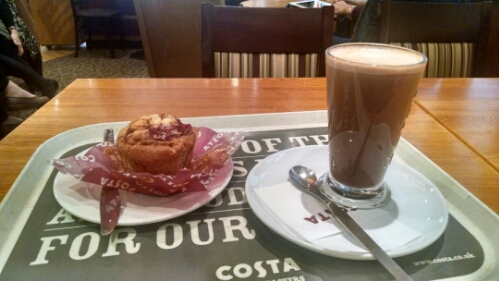 Without a car at the moment though, Dan had to drop me off in the nearby town on his way through to Cambridge. I say 'nearby'…. It's ten minutes in a car, but walking it took me a little over 90 minutes. There's that long walk done for today then! I'd hit my Vivofit goal before 9am this morning!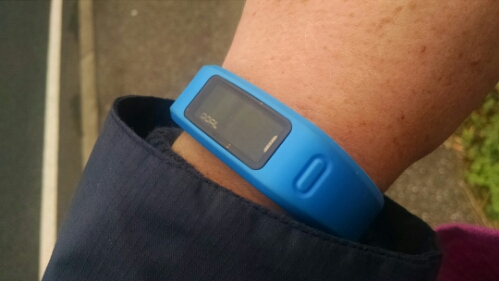 I quite enjoyed my Autumnal walk. I can't believe how quickly the leaves have changed. They look so beautiful this time of year though.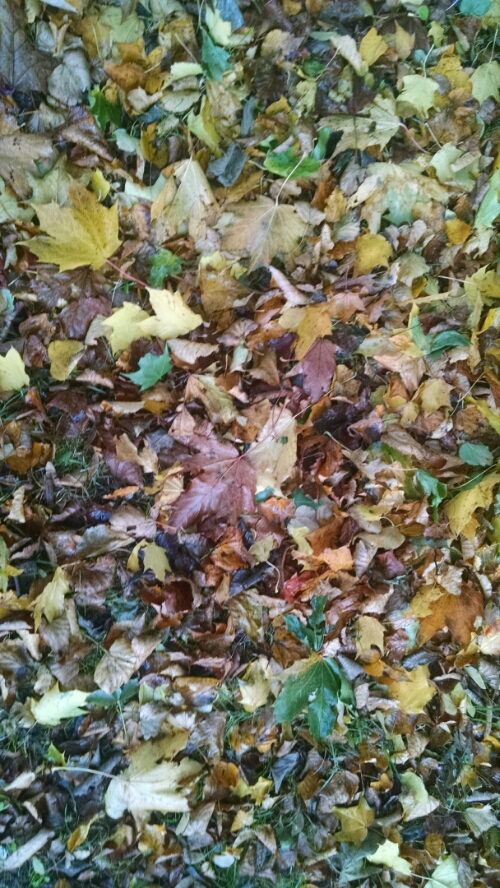 This time of year is meant for fires, hot chocolates and playing board games on a Sunday afternoon. Dan and I sat down in front of the fire last Sunday and pulled out our Wedding Guess Who game for the first time since we've been married. One of my bridesmaids and I used to play what we dubbed as 'Ultimate Guess Who' when we were at uni – we would use the regular Guess Who game boards with the only changed rule being that you could not ask any questions relating to what the character looked like. We asked questions such as "Do they have a pet cat?", " Are they an only child? "..etc. Randomly, we always used to get the answers right! Clearly we know each other and the way we both think very well!
When I saw Wedding Guess Who on a wedding board on Pinterest I knew I wanted to create something similar, which included all of our immediate family and bridal party.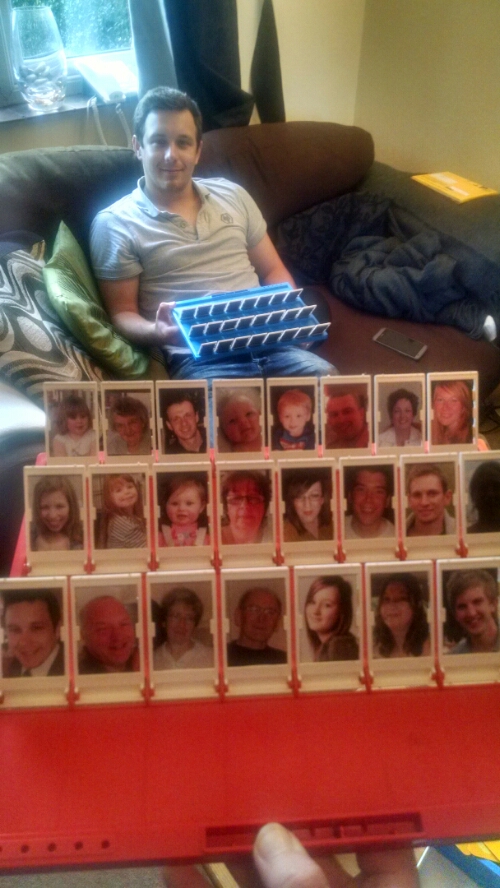 It went down well and we got lots of lovely comments on the day.
My journey home is going to be a nightmare tonight. By bus it will allegedly take 4.5hrs and four buses to travel just over 20 miles. Or I could fork out £80 for a taxi. Good job buses have free WiFi… At least I should be able to crack on with a little work on the way home this afternoon!
Have you ever struggled without a car?
What's your favourite board game?