On Sunday as soon as I returned from A&E I was looking at local running coaches in our area.  I want to be improving and getting quicker and that's something I've not really seen this year.  I believe that my head power has improved (counting to 100 over and over again for 5 hours at Mablethorpe!) but I haven't necessarily gotten any quicker and if I do at some point in the future want to run a 100miler (yes, I just said that!) I know I need to improve my speed so that I'm not pulled at mile 93 for being too slow.  (How awful would that be?!)  I have no interest at 'racing' any distance below half marathons but getting speedier should help my marathon training/ultra times in the long run.  Or at least, that is the idea.
A few hours later though and I was checking our club Facebook page only to see that we were getting a new coach, one who was going to implement some training specifically towards a 10k.  This had me very excited as Group 5 and 6 at our club have traditionally been for more 'fun runners' whereas the higher groups have always had more targeted training.  A lot of the runners in the bottom two groups run more for the social side and to keep fit, they aren't fussed about improving too much.  But that is not the case for everybody and I have been desperate to work my way back up to Group 4 again.  I have been moved up to it twice.  The first time was just before Milton Keynes marathon in 2012, and again just before Milton Keynes marathon in 2013, but recovery from both marathons meant my speeds were not as quick as they could have been and I've ended up moving myself down each time again.
We've been told that the 10k can be extended into half marathon training sessions, which ultimately I would like to extend into my spring marathon training.
I also received a call from Joe of #ukrunchat last night.  Way back in July I won some coaching from #ukrunchat on Twitter.  Because my wedding was quickly approaching and I was concentrating on preparing for the Grim Reaper 70mile race at the start of August, we put off the training until after I returned from honeymoon.  One thing followed another and with us both being quite busy it wasn't until last night that we finally got round to speaking properly and starting to set targets for the coming months.  I'm really excited about this.  

I probably wouldn't have gone running last night had I not been keen to find out more about the training changes.  We only ran about 4.5 miles as we spent the first 15 minutes discussing the next couple of months of training but my upper legs were still a little tight from Saturday night.  We climbed a serious amount of elevation that night!

To walk I was a little jolty but to run my legs just slipped into a rhythm and even though I tried to hold myself back a lot I still found myself running sections at 9mm.  I was just enjoying it!  I shall have another rest day today though as we're off to see our niece in Wolves who turns one next week.  Tomorrow night, provided I make it back in time our club are holding a spooky Halloween run at our local park followed by pumpkin soup and hot chocolate so that will be a nice easy fun run and then I shall probably take Friday off as well.  Although it is my birthday and I would quite like a birthday run…
Yesterday was so lovely and sunny for the end of October.  I left Bella flat out on the lounge floor, every half hour or so moving herself a little bit further round and headed out for lunch with my friend Jenny.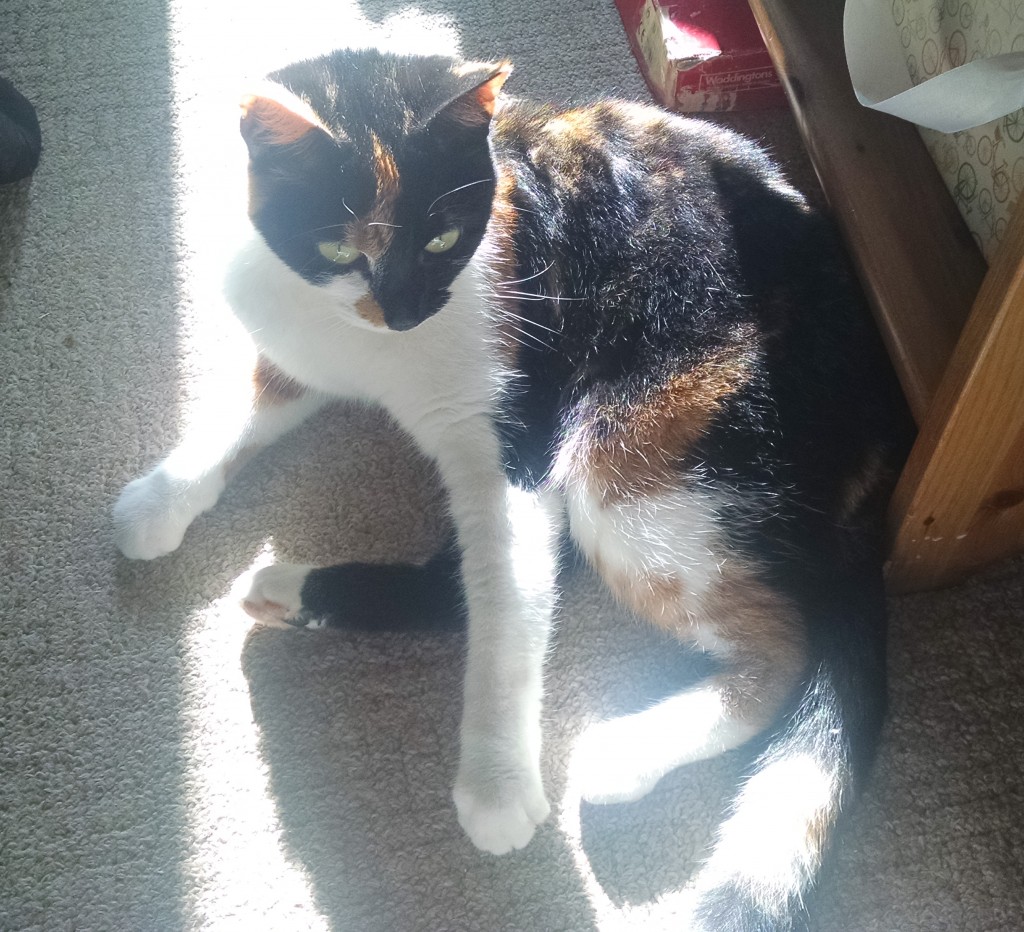 It was so nice and sunny we decided to sit outside at the Woodford Mill Tearooms.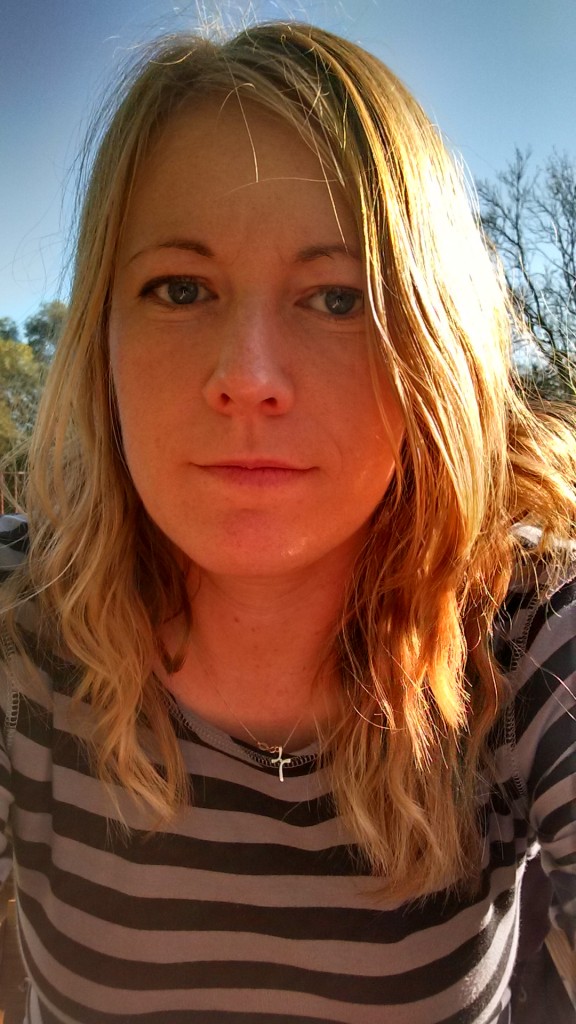 I hadn't seen Jenny since the wedding so we had lots to catch up on which meant that it took me forever to eat my chicken caesar wrap with chips.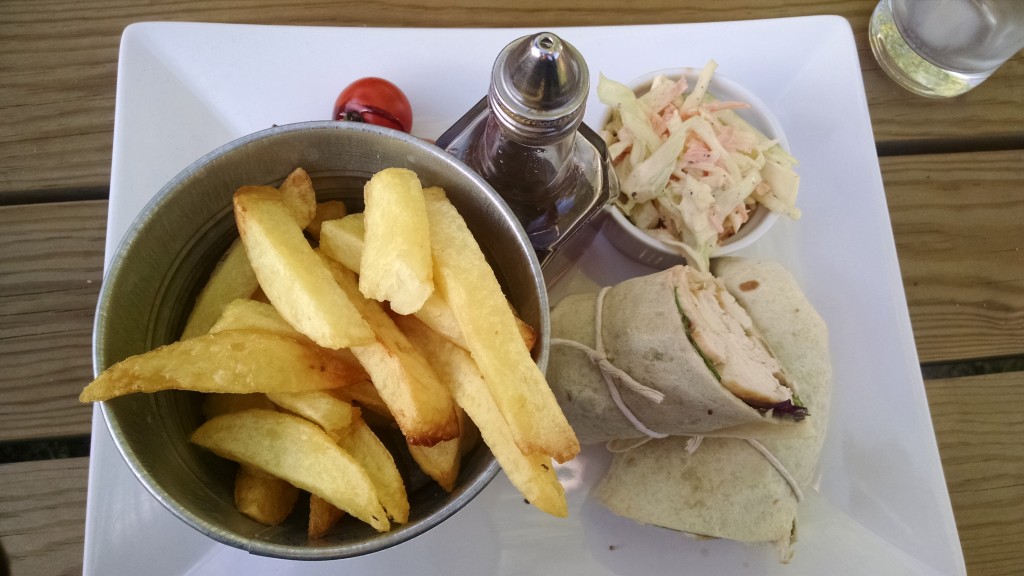 And when she suggested cake for dessert I knew I'd struggle.  Stupidly I went for possibly the most sickly and filling cake there is…red velvet cake!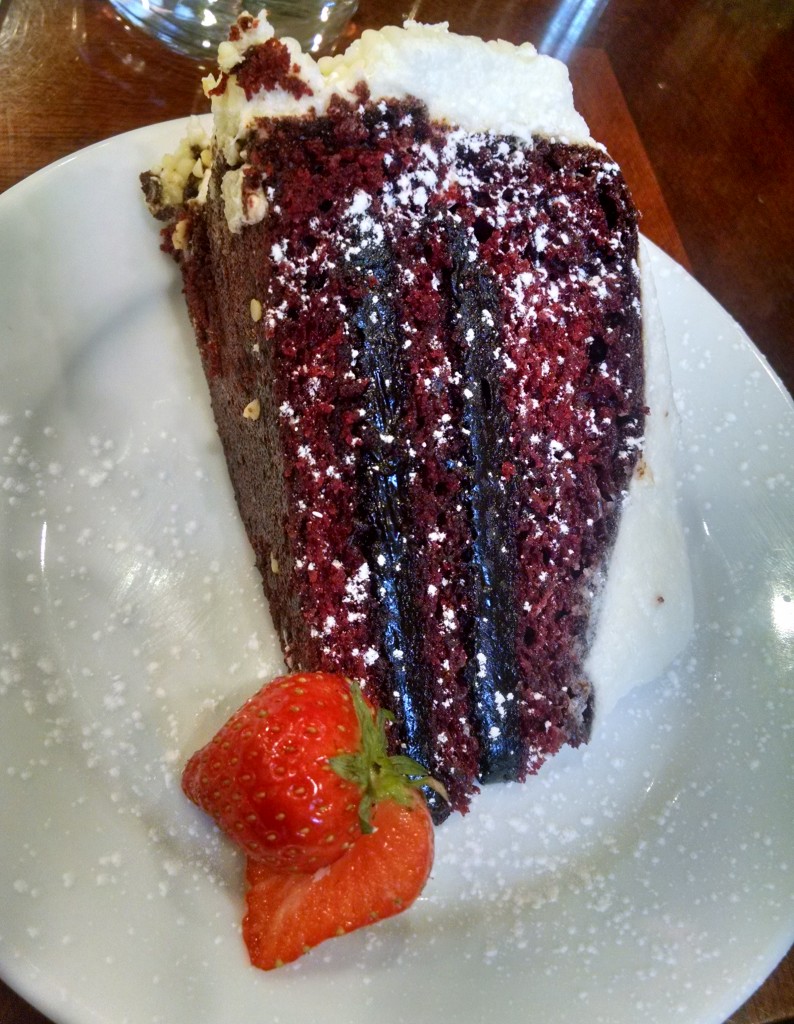 I'd never had red velvet cake before, despite ogling at plenty of pictures on Instagram.  It was alright, but so incredibly sickly.  I was glad I'd gone for a glass of water to accompany it rather than my first thought of a hot chocolate.  That would have been just a little too sweet for my liking!
Other than the cake I've been eating some delicious meals at home just recently.  I've been loving omelettes for lunchtime.  This one was red pepper and mushroom, although it's more of an omelette hash, as I lost the bulk of the omelette just at the turning moment.  Doh!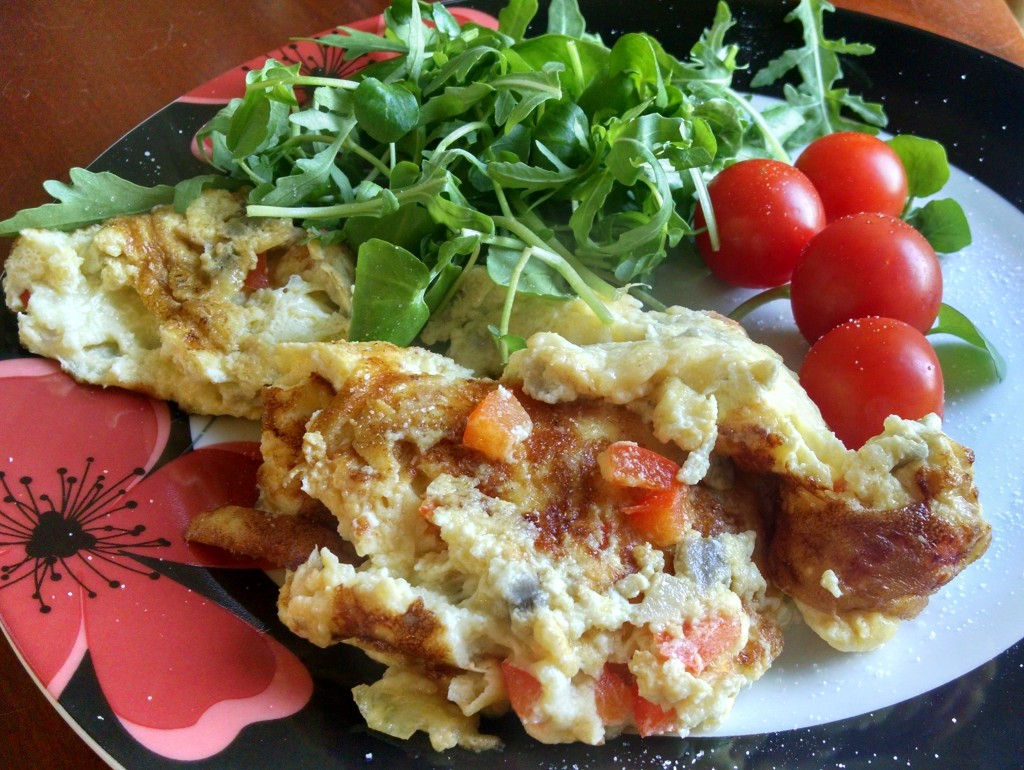 And I really fancied pasta the other night (this never happens – I'm really not a pasta fan) so I made up a tomato sauce to add to some pasta, topped with some cheese for protein and produced a kind of pizzabread/flatbread on the side which I topped with garlic.  Delicious!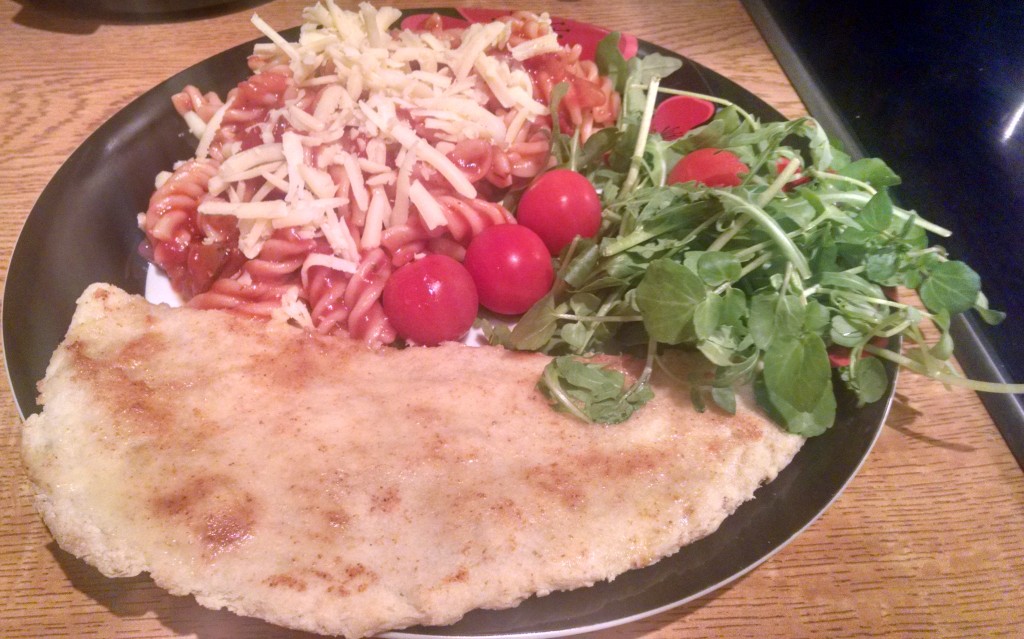 Bella was a pain after club last night.  (But a sweet one!)  She has been very lovey just lately and wants to spend all her time with me.  This includes sitting on my laptop and basically making herself as in the way as possible.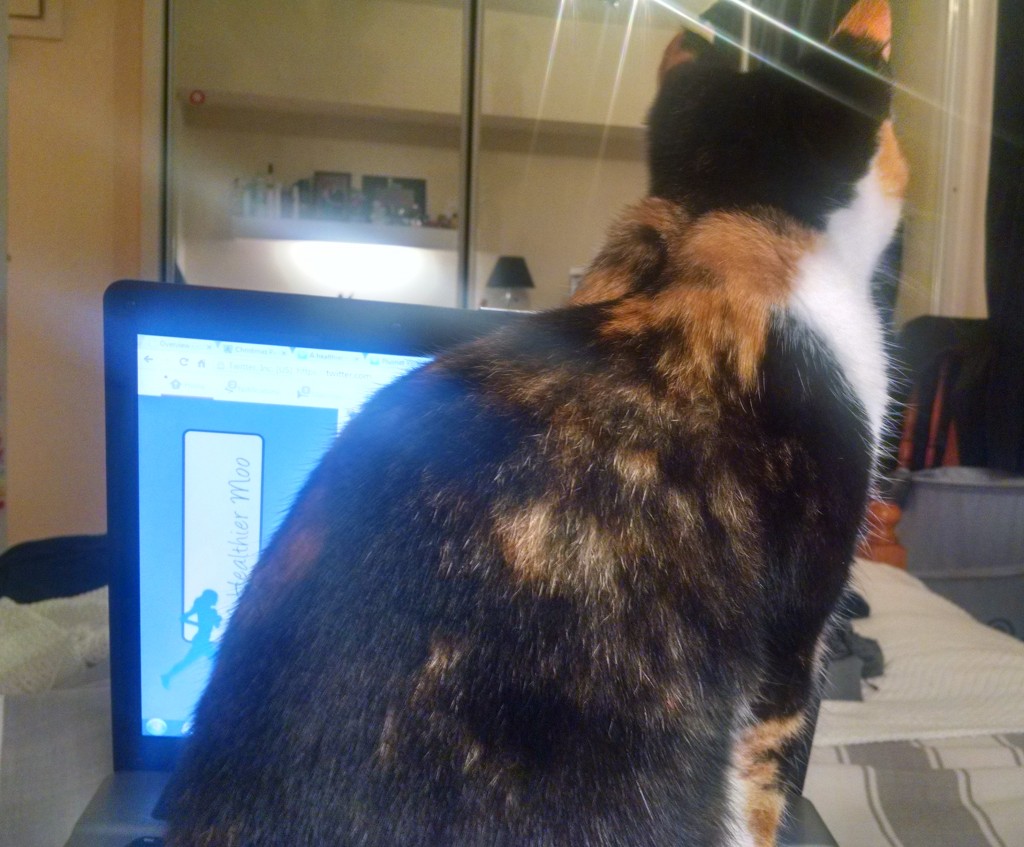 After club last night I leapt in the shower and was pretty tired so thought I would catch up on Twitter from bed.  Bella had other plans, choosing to sit on my laptop on my legs.  Two minutes later and the screen was the wrong way round!  Dan picked her off for me but everything was now sideways!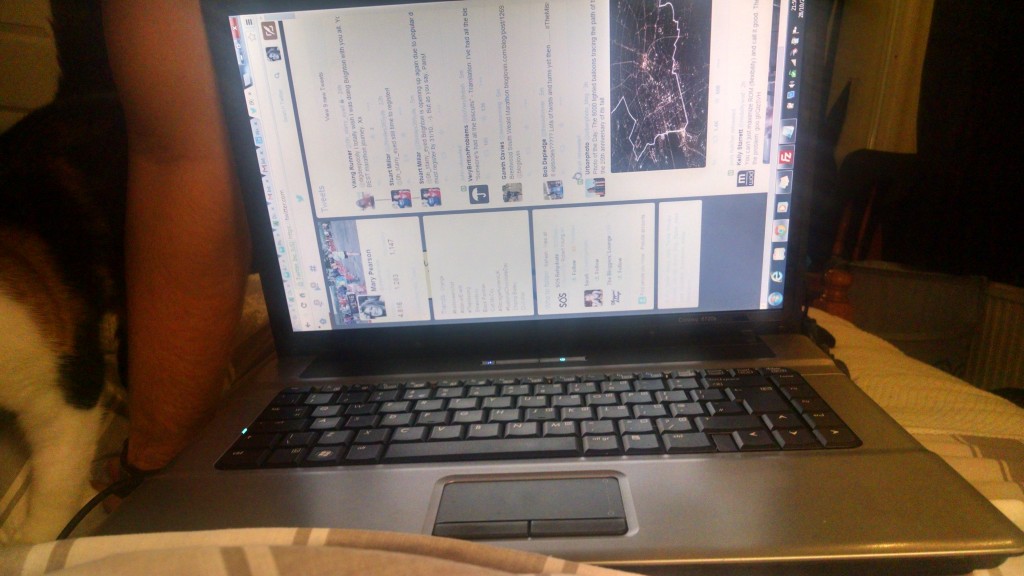 Luckily, as an ICT teacher having worked four years in a state school you know the little keyboard shortcuts such as how to turn a screen on the side (how is this ever useful?!) as kids are forever leaving their computer screens this way to be annoying for the next class.
What should I dress as for the Halloween run?
Do you run/work out on your birthday?
Is your cat a 'laptop cat'?!