When I think 'yoga', the first words that come to mind are beautiful, tranquil, calming and quiet.  I couldn't imagine anyone practising yoga in the middle of a built up busy city.  (Yet people do!  The busyness of city life is probably what gives people the need for yoga in their lives!)
In this month's OM Yoga magazine the beautiful pictures of Yoga Sp8ce in Surrey really caught my eye.  If yoga was meant to be practised anywhere it would be here, in their eco pod studio set in beautiful rural woodlands.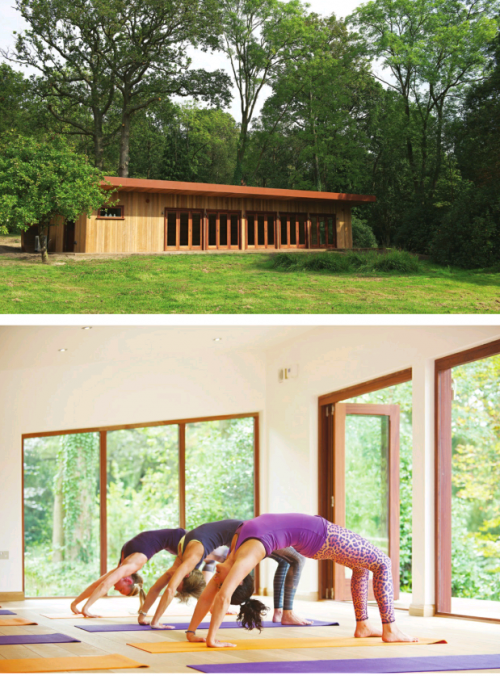 There is space for 30 students (with their mats!) within the pod overlooking a tranquil lake.  It does sound incredibly calming.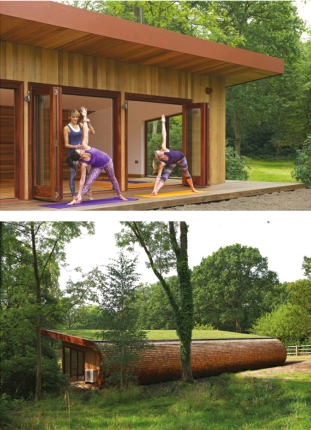 Although I've always been an adventure kind of girl, now that I'm getting older (In my thirties…boo hoo!) I like to find somewhere to unwind just as much as I like fast paced activities.  I think Dan and I hit the balance perfectly on our honeymoon, alternating days of relaxing at the beach and going on day trips to places like Vesuvius and Pompeii.  My life always seems to be rushed through at 100mph (shame my running isn't that fast!) so it is nice to take a breather when I get a spare second and get outside (or at least overlook the beautiful countryside).
I love little quirky places to visit and stay and how cool is it that Yoga Sp8ce has a grass roof?!  As pointed out in OM Yoga – it literally looks like a Hobbit House set that's been set into it's surrounding environment!
I signed up to the Canopy & Stars newsletter quite a while ago and I love looking through their quirky holiday homes.  There are cute little shepherd's huts, wagons, cabins, train carriages…  all of their homes also look like they would be perfect to just get away from it all, relax and practice some yoga on your own if group yoga isn't your thing.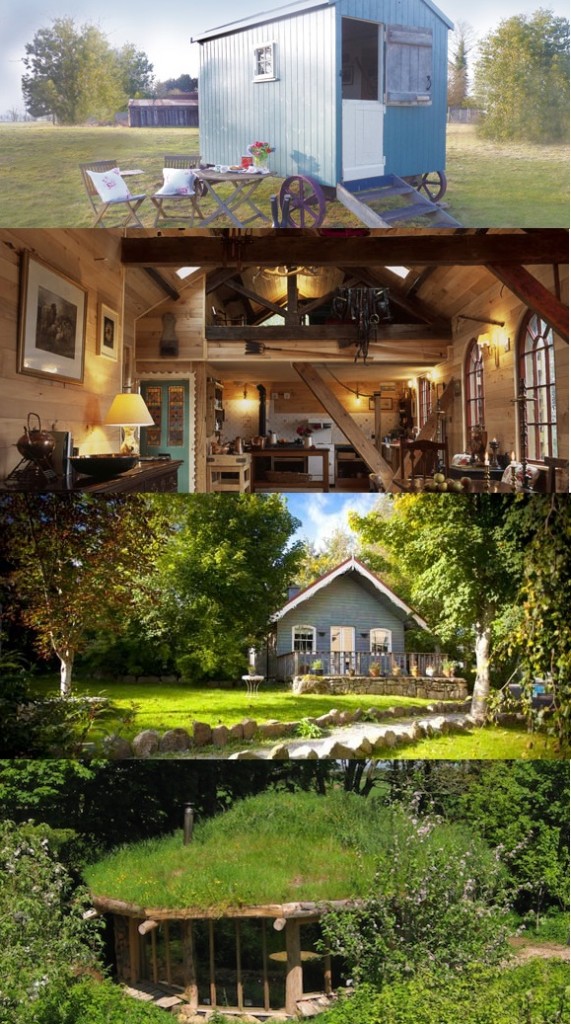 Maybe for our anniversary next year?…!
**(I was given a free copy of OM Yoga magazine in return for this post.  I received no compensation from Canopy & Stars, I just love their beautiful places!)
Do you ever stay anywhere a little 'quirky'?  We do manage to get away for a couple of weekends each year.  Usually for free on our Tesco points (Best reward scheme out there in my opinion.)
Do you prefer to practise yoga on your own or as part of a group?  I've only been to one group session before, but it helped me to slow down my moves and focus on what I was doing rather than think about everything I 'should' be getting on with in the house!