For a group who notoriously hate speedwork, Group 5 at my run club pretty much all enjoyed Tuesday's session.  Me included!
I've mentioned a few times lately about how earlier this year I used to get worked up and worried before speed sessions at club, missing a lot more than I would have liked.  Now that Group 5 has joined in the training for a 10k/half marathon that the rest of our club seems to be following our sessions are all laid out for us in an online calendar until February next year.
Tuesday's session saw us jog just over a mile to reach a road we often use for hill/speed work.  It's a slight hill and we started at the top.

500 metres or so down the hill, our coach had placed a glow stick around a bollard on the side of the road.  We were instructed that we were to continually run up and down the hill.  The first 15 seconds would be at a flat out sprint, then our coach would blow her whistle from her spot at the top of the hill and we would go into a recovery jog for 30 seconds.  She would blow again and we would resume sprinting for another 15 seconds.  We completed 10 reps of this before making our way back up to the top of the hill where more exercises awaited us.  We completed 30 seconds of squats, 30 seconds of high knees and 30 seconds of jumping jacks.  Then we were rewarded with 90 seconds complete rest.
Set two was exactly the same but with 25 seconds recovery between each sprint and the final set was with just 20 seconds recovery.
I think part of the reason that I enjoyed this session so much was that there was no feeling of having to slot myself in a certain position within the group.  Because reps were continuous and everyone's recovery rate is different to everybody else we really did run the sets for ourselves.
I have still been loving my Garmin Vivofit and several of my friends who aren't runners have been asking me about the benefits just lately as well, particularly the inactivity line on the top of the device which gets longer the more time it has been since you moved.  This is the main reason I bought it if I'm honest.  I've always been in active jobs before teaching and it worried me just how much of the day was spent with me sat down at my desk.  My movement throughout the day has gotten a lot more regular now and I find myself jumping out of my seat every time that red line starts to appear.  I've been on half term for the past ten days, although have had a lot of school work to catch up with from home.  Each time I've seen the line appear I've run up and down the stairs as quickly as I can until it disappears again.  A little mad?  Maybe, but it gets my heartrate up quickly, hopefully is strengthening my legs and ensures that I am not spending all day sat on my bum.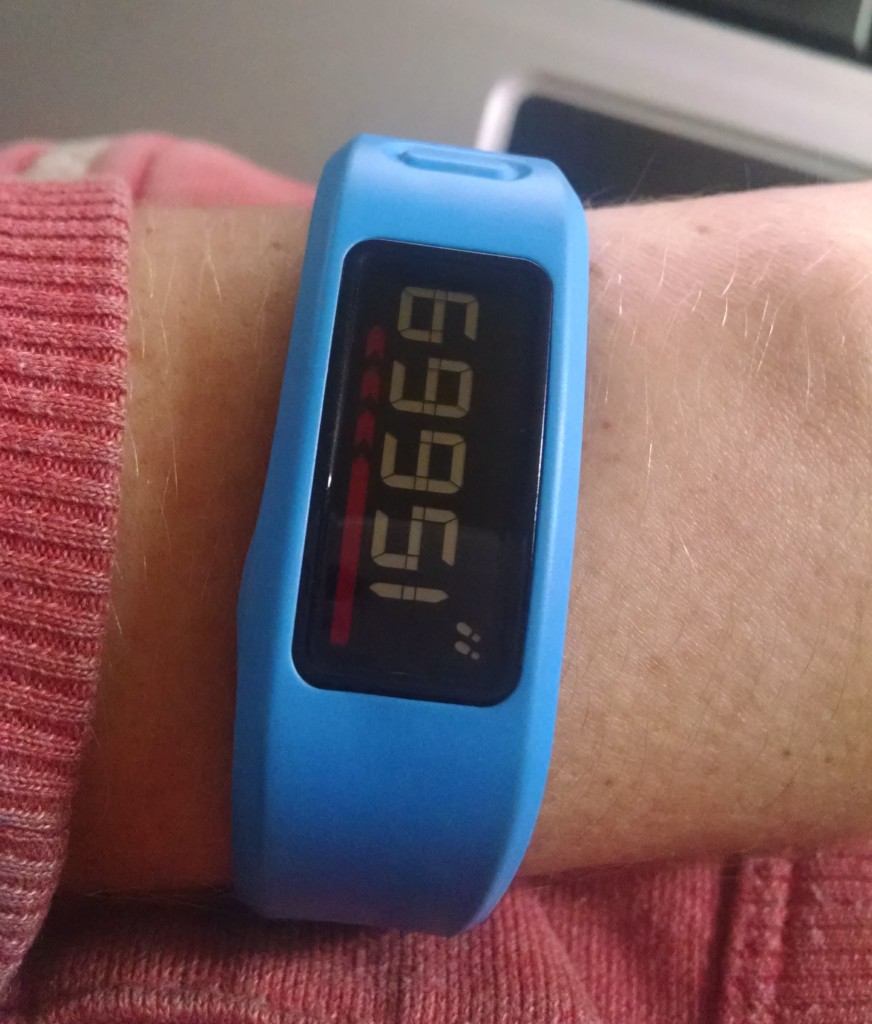 Before Joe from #ukrunchat rings tonight for training updates I've been asked to think about five things I've learnt from my previous marathons.  I've run five marathons to date so here is one thing I have learnt from each race…
(These are not in any way excuses, but things I hope I am learning from to prepare for future marathons.)
The one with all the water – Milton Keynes 2012
…my first marathon.  I loved it despite large areas being flooded and running through water about a foot deep!  Because it was my first one I had no clear idea in my head how to run it though and had never thought about pacing from beginning to end.  I allowed myself to have walk breaks after mile 18 as this was the furthest I had ever run without stopping.  I just let my head win the battle without seeing how far I really could have gone.
To learn: Always have a strategy and push through to the finish.
The one with all the sun – Milton Keynes 2013
…The heat was absolutely unbearable and by mile 7 I knew I wasn't going to have a good race – already feeling like I was overheating with no way of cooling down.  I tried to stick rigidly to the minute miles I had on my pace band but couldn't cope in the heat and ended up burnt out early on into the race.
To learn: Always be able to adjust goalposts on the day.
The one where I needed to phone a friend  – Mablethorpe 2013
…I hadn't seen anyone for several miles.  It was incredibly lonely out there and I hadn't run enough long runs on my own to fight the mental battle meaning I ended up ringing Dan for him to kick my arse into gear and help me to pick the pace back up.
To learn: Run several long runs alone so that it seems possible on the day!
The one everyone wants to run – London 2014
…Another amazing experience which I loved.  I actually had a really good race that I felt I had paced well with my average pace showing at 10:53mm.  When my Garmin said 26.2 miles I had only been running for 4 hours and 45 minutes.  However, I still ran for another 1.7 miles which included a lot of swerving around now walking runners!
To learn: If it says 26.2 on a Garmin, that doesn't mean it's true!
The one where I imitated Paula – Mablethorpe 2014
…not in speed, but when it came to counting my steps!  My body got tired sooner than anticipated and this made my glute play up.  I'd had a busy week in the lead up to the race with helping to set up at a friend's wedding and the wedding itself the day before the race, getting only a few hours of sleep the night before Mablethorpe.
To learn: Relax the few days before a marathon and get enough sleep!
Also I might have taken someone's place at Gower Coastal marathon next week when it was given to me free of charge as the original runner is suffering with ITB issues.  I'm running it just as a training run…no pressure.  Time is irrelevant at a race like this and you can't turn down a free place at an event 22 friends are running really can you?  Last race (other than cross-country) before Christmas though.  Honest!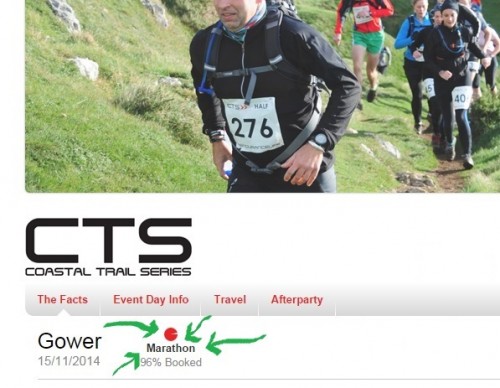 What have you learnt from your previous marathons/races?
What is your favourite speed session?