…certainly not a runner!  We're known for not having the most attractive feet – hiding our blister-packed tootsies away in our running trainers and applying layer after layer of purple nail varnish in the hope that our black toenails don't shine through.  Or even worse, when you have to paint the skin where the toenail should be because it has come off completely!
So yes, as I runner I often feel like my feet deserve a little more pampering and looking after than I often give them.
I was contacted recently and offered the chance to test out some of the Scholl range.  I was sent a Velvet smooth intense serum, a pair of Party Feet invisible gel heel cushions and a pair of Party Feet ultra slim invisible gel cushions to trial and so this weekend, I gave my feet a little attention.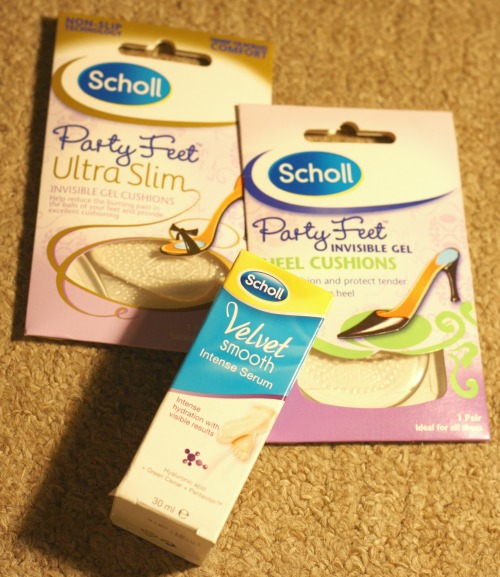 How to pamper your feet:
1. Cut toenails.
2. Remove all nail varnish from nails (mine was from several weeks ago…whoops!)
3. Wash them thoroughly before drying…Right between the toes!
4. Rub Scholl Velvet smooth intense serum into both feet to provide 'intense hydration with visible results'.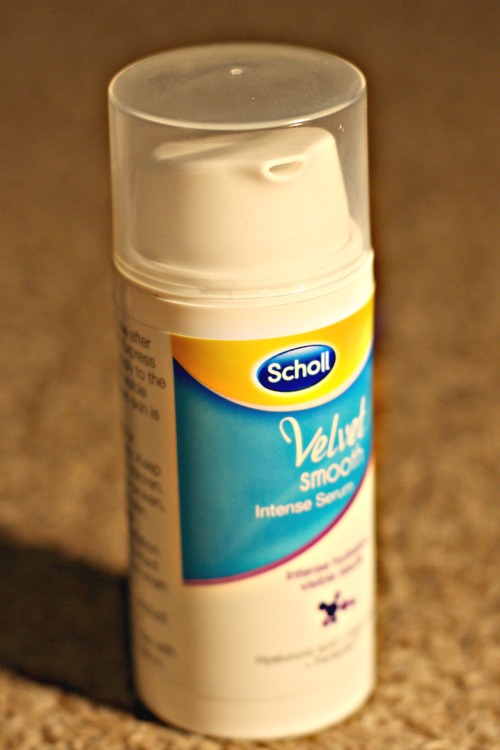 The heels of my feet are often dry.  I don't suffer from cracked heels but my feet are hard and get a little flaky.  If you do want a hard skin remover Scholl offer one of those as well.  I was worried that the serum was going to smell almost 'clinical' but it has a nice Summery scent that's not overpowering.  After applying I popped my big fluffy slipper boots straight on to keep the moisture in my foot.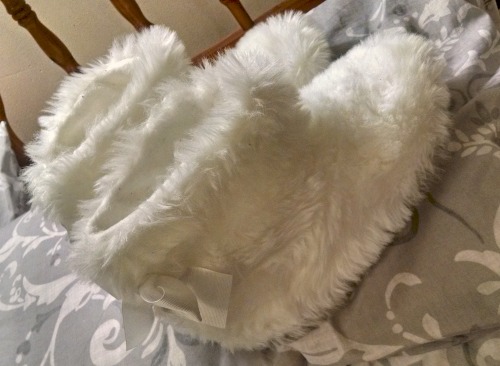 I'm in love with these at the moment.  I must have received them a couple of years ago at Christmas, but I lost them under the bed over the Summer and have just rediscovered them again ready for Winter 2014.
It's not too often that I wear heels when I go out.  Growing up I was always one of the tallest in my primary school class.  It had it's plus sides (I was always chosen to play as Goal Attack at netball matches) but also it's downsides – all the boys were shorter than me!  I now stand at about 5ft 8in and am the same height as Dan so it's not often I wear heels by choice.  Although from time to time it is nice to dress things up with a pair of boots.  When I do wear boots for any length of time I find that the heels of my feet ache.  Somehow I think I must almost balance my entire weight on the back of my feet whilst I'm teetering a couple of inches higher than normal!
The Scholl Party Feet Invisible Gel Heel Cushions are nice and cushioned, whilst still providing support and not being too cushiony!  Transparent in colour they blend in with your heels and are not likely to be spotted by those around you.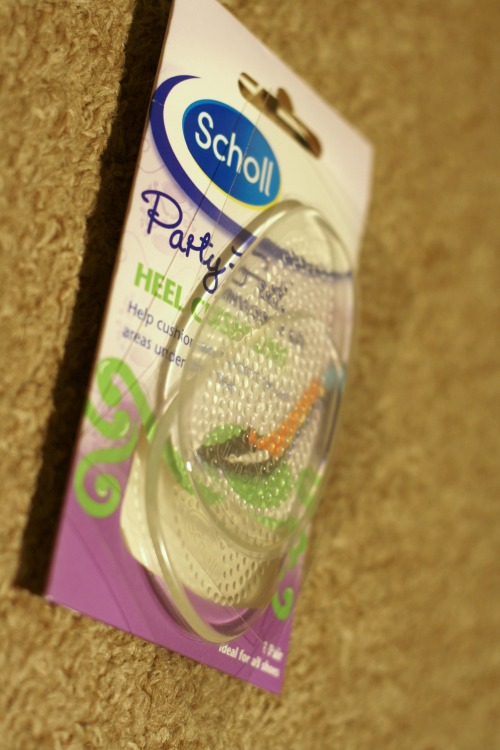 I was surprised to find out that both sets of gel cushions are actually washable and re-usable.  Handy to slip into your makeup bag for when you are getting ready in an evening without having to constantly purchase more packs.  I'm looking forward to having some pain-free dancing at Christmas parties this year.  

I'm quite lucky in that I rarely get blisters from running now-a-days, although I know many people do!  If you are unfortunate enough to get a blister then Scholl do also offer packs of Blister Shield plasters in large and mixed sizes.
Not only did I get to trial out all these fantastic products, but I've also been given some for a giveaway…so you have a chance to give them a go too!  To enter the giveaway, fill out your details in the Rafflecopter below before Monday next week when I shall choose and announce a winner.
Do you take good care of your feet?