I'm busy packing for my Gower marathon adventure right now after a shopping trip in Tesco.  There are 21 of us from our running club heading over at some point tomorrow to stay in three little cottages right next to each other ready for the races on Saturday morning.  All of us are running either the 10k, half marathon, marathon or ultra distances.  I've not run any of the Endurance Life events before but several of the club have been to Gower in previous years and it's always looked like fun!  Our house of eight has split the costs up and I am providing Sunday morning breakfast for all,.  So after a trip to the opticians and a drive in to school I was Tesco bound to stock up on sausages, bacon, bagels and Nutella (amongst other goodies).
Whilst picking out some tomatoes for a Sunday morning fry-up I spotted that Tesco have started doing '5 A Day Platters'.  What a good idea.  I know so many people that say they can't fit five portions of fruit and vegetables into their days.  Rubbish.  It's easy when you think about it.  I actually once sat through an assembly where the Headteacher told children from ages 4-16 that it was 'really hard and expensive to eat five portions each day and there was no way anyone could do it every week'.  (This annoyed me a huge amount.)  These little packs are a great idea and a great reminder to keep on top of the fresh produce you eat (all you need to know about packaging is at http://rtgpkg.com/ilpra-tray-sealers/).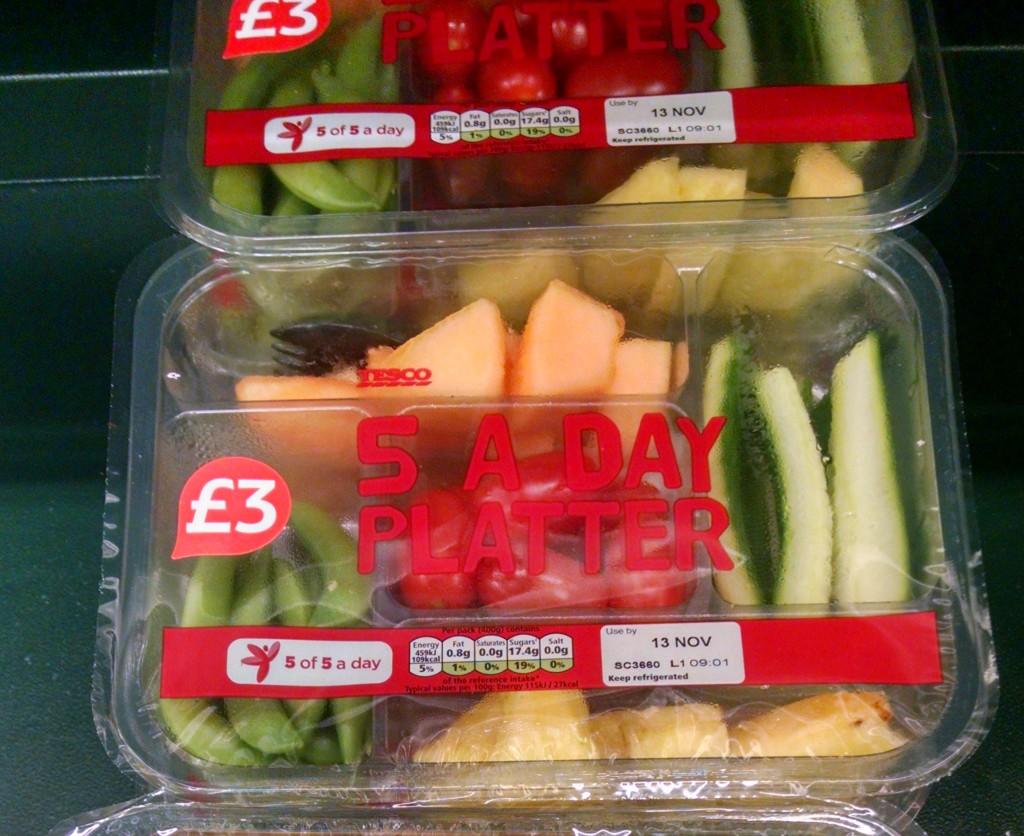 Another great spot today at Tesco were these little GU pots.  I'm in love with anything salted caramel right now.  Everything's fine in moderation right?!  Although I would never have paid £3.65 for two little puds, at £1.08 for two Dan and I have a tasty treat for dessert at tea tonight!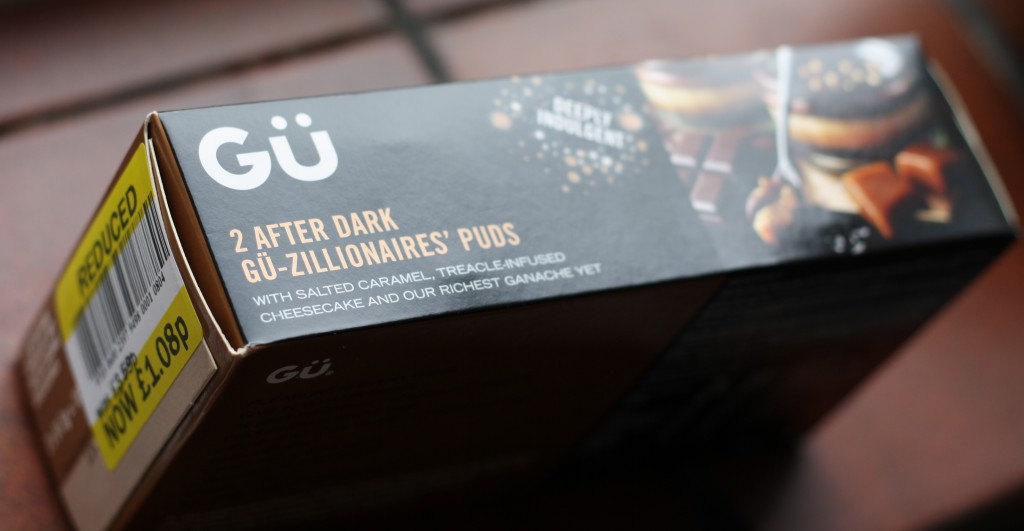 Everything about them looks delicious!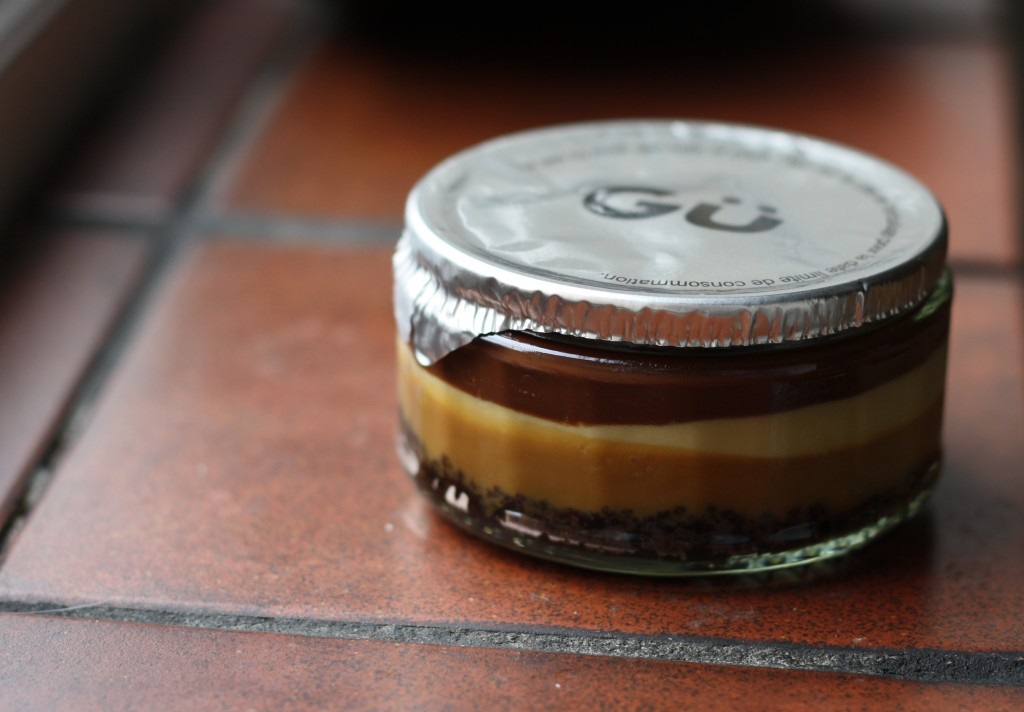 My last find of the day was actually from Wilkinsons when I nipped in to pick up some Christmas chocolate coins for the kids at school and came across these tiny little bags of Penn State Pretzels.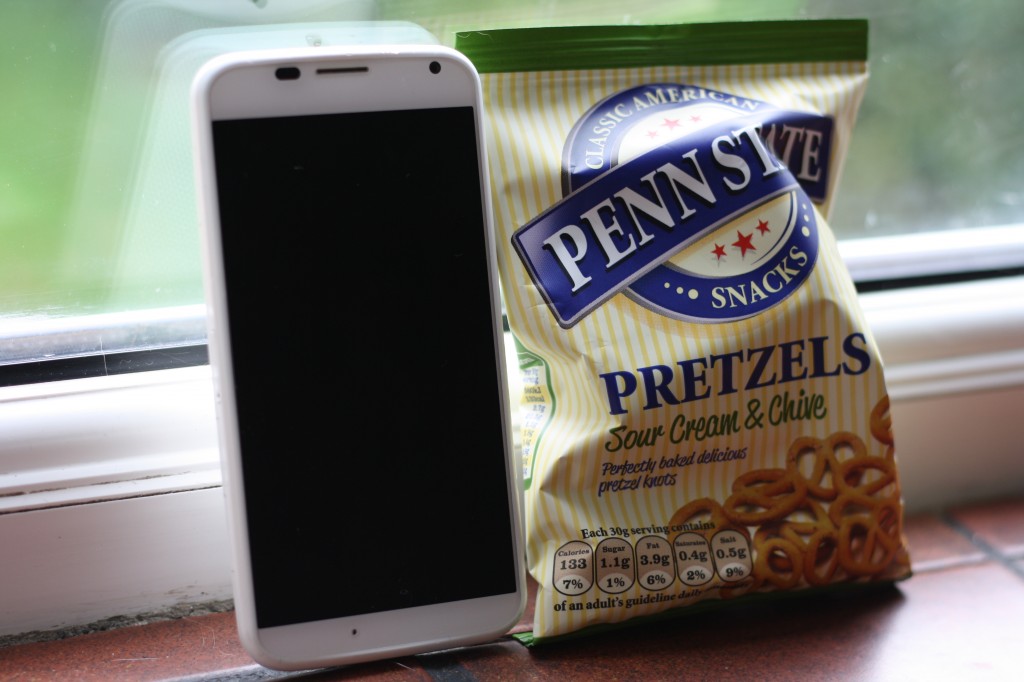 You can see just how small they are next to my phone!  These pretzels have become part of my routine food intake during long distance runs this year getting me through all four of my ultra events in 2014.  The bags they normally come in are massive share bags which means I normally end up decanting the pretzels out into several little freezer bags and storing them in my coat pockets.  These size bags are perfect to stack everywhere without mess or fear of water getting in and making the pretzels all soggy.  I bought several ready for the marathon on Saturday.
Tomorrow will be a rushed day.  Up at 5:30am, teaching all day until 3pm when I shall rush home to be picked up by another runner at 3:30pm and chauffeured the 224 mile (or four hour) drive to the other side of the country.  And then, our adventure will begin…!
Do you manage to get your five a day in each day?
How often do you strike it lucky in the reduced aisle?!
If you haven't done so already go and enter my Scholl giveaway before Monday.