…like really cold outside!  I had to sit in my car for several minutes this morning before I could see out of the front windscreen to drive off to work.
Despite everyone grumbling about the cold I much prefer running at this time of year to when it's really hot.  I sweat a ridiculous amount in the Summer, even when wearing just shorts and a vest and there's no way of getting away from the heat.  In Winter, it's easy enough to add more layers and I feel much more in control of my body temperature on a run.
Yesterday it absolutely tipped it down nearly all day long.  I had initially planned on making the Wing Cross-Country race, but Dan and I didn't return from Wolverhampton until 2am that morning where we had been with friends celebrating at an engagement meal.  I must have slept through my 7am alarm (NEVER happens) because it was 8:15am by the time I woke and not leaving me enough time to drive the 90 minutes to the cross-country start.  Although for weeks I'd been warned of this race being famous for it's cow slurry pass.  The constant rain can't have made that part too pleasant and this evening on Facebook I was laughing over pictures like this one of our club Chairman making his way through the smelly slurry.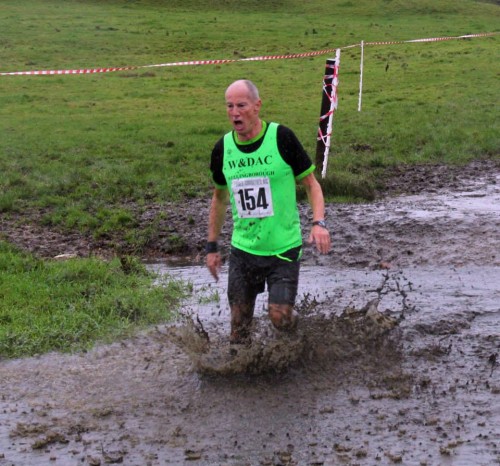 (From the Olney Runners website.)
Seeing the pictures and reading the stories on Facebook perhaps makes me a little thankful that I didn't make the race!
Instead yesterday I threw on some shorts and a long sleeved top and cap and headed out for what I initially intended on being a 'long run'.  Although the battering rain and flooded roads caused me to cut my run short and turn home by mile 5 feeling very soggy but smug as I didn't pass a single other runner (very rare on a Sunday morning!)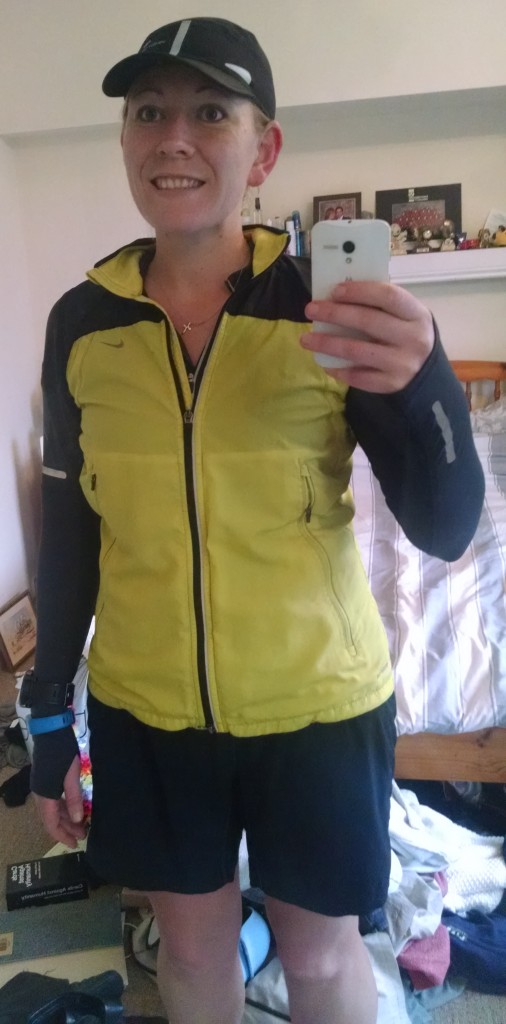 (Please excuse the pile of clothes and folder behind me.  Should have cleared the floor before heading out for a run!)
Last weekend when I was in Gower I got chatting to a couple of the guys that train purely using data from their heart rate monitors.  This is something I have looked into in the past, but never really understood.  One of the guys very helpfully sent me over some links which had helped him.
http://running.competitor.com/2014/02/training/running-101-running-with-a-heart-rate-monitor_22482
http://strengthrunning.com/2012/06/heart-rate-monitor-training/
http://www.brianmac.co.uk/hrm1.htm
http://running.competitor.com/2014/07/training/the-right-way-to-train-with-a-heart-rate-monitor_3156
When I log into my Garmin Connect account I can set my Resting Heart Rate and Maximum Heart Rate which then works out the other zones I need to train in.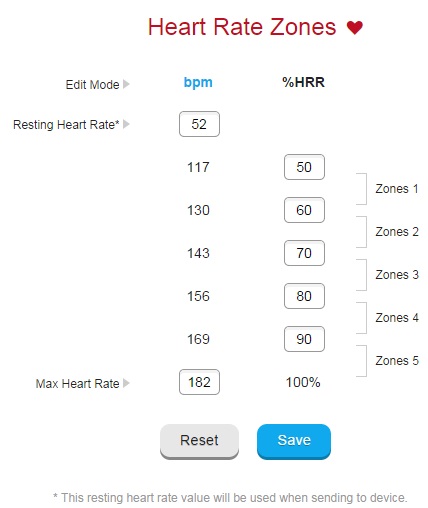 I'm still playing around with it, trying to understand which zone I need to be in when and how I can train and race by heart rate but I had a great run on Sunday morning sticking to one zone whilst running an easy run.

I'm happy to accept any information about training by heart rate as it really is taking a long while for me to understand it all.
Have you ever trained by monitoring your heart rate?
Are you a fan of running in the rain?