The last few weeks I've settled into a routine of Wake up (reluctantly)  >>  Shower  >> Feed the cat  >>  Firewood in  >>  Get ready for school  >>  Commute  >>  Teach all day  >>  Mark  >>  Travel to running  >>  Run  >>  Travel home  >>  Cook tea  >>  Eat tea  >> Plan lessons  >>  SLEEP.
I'm pretty sure that this pattern will continue for the remaining fortnight of term but then I can look forward to two glorious weeks off over Christmas.  The way that Christmas has fallen this year means that Dan will also have a fortnight off from work and we are looking forward to actually seeing some of each other as we have done very little of that since returning from honeymoon at the end of August!  This year really has been a rollercoaster!
I also feel like I haven't had much of a chance to write posts or catch up on blog reading just lately but I'm hoping to fit some of that in this Sunday in between the writing of my Key Stage Three reports from one school and marking four classes of year 10 coursework from the other school.
I am at work this morning as our school is holding a Christmas Craft Fair.  I designed and had a banner printed up in the week and have been helping with other people's Christmassy bits whenever I've had a spare moment.  Last week it was painting North Pole animals.  This week I was helping create some Reindeer hot chocolate sachets…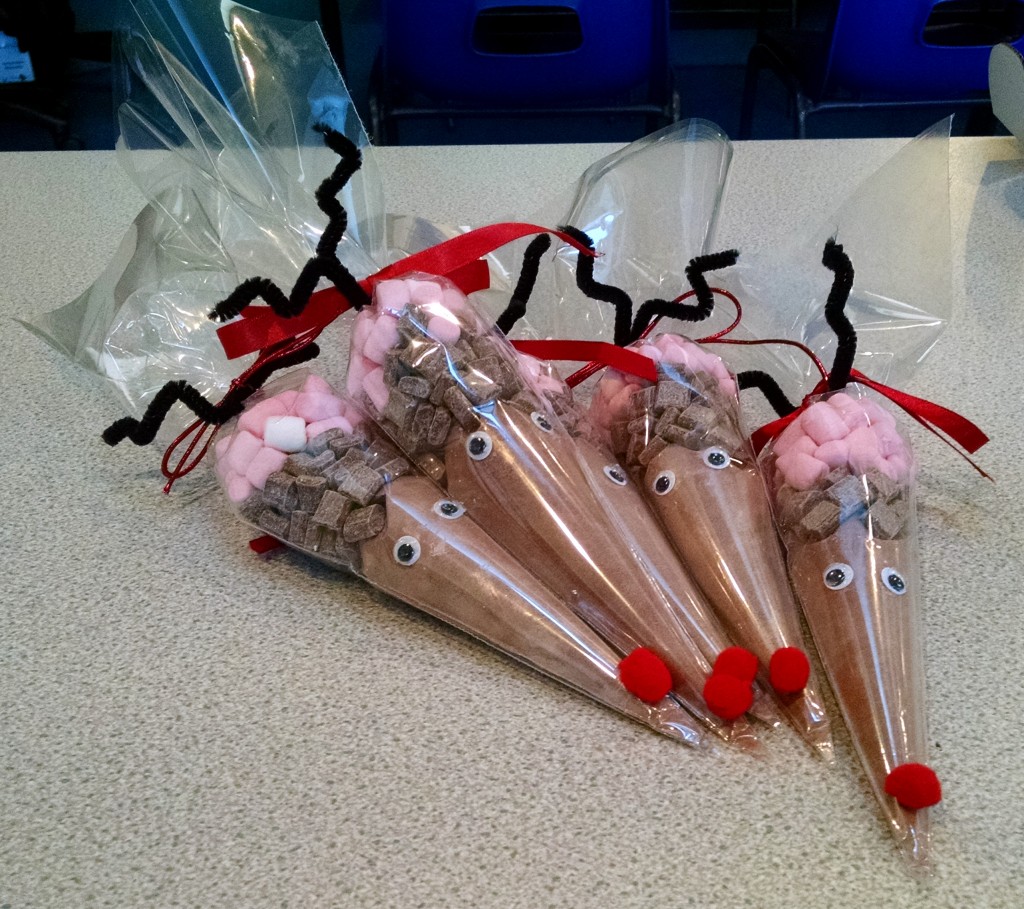 I wish I could take credit for these but it is the Business Studies teacher who sussed out how to make them from looking through other craft ideas online.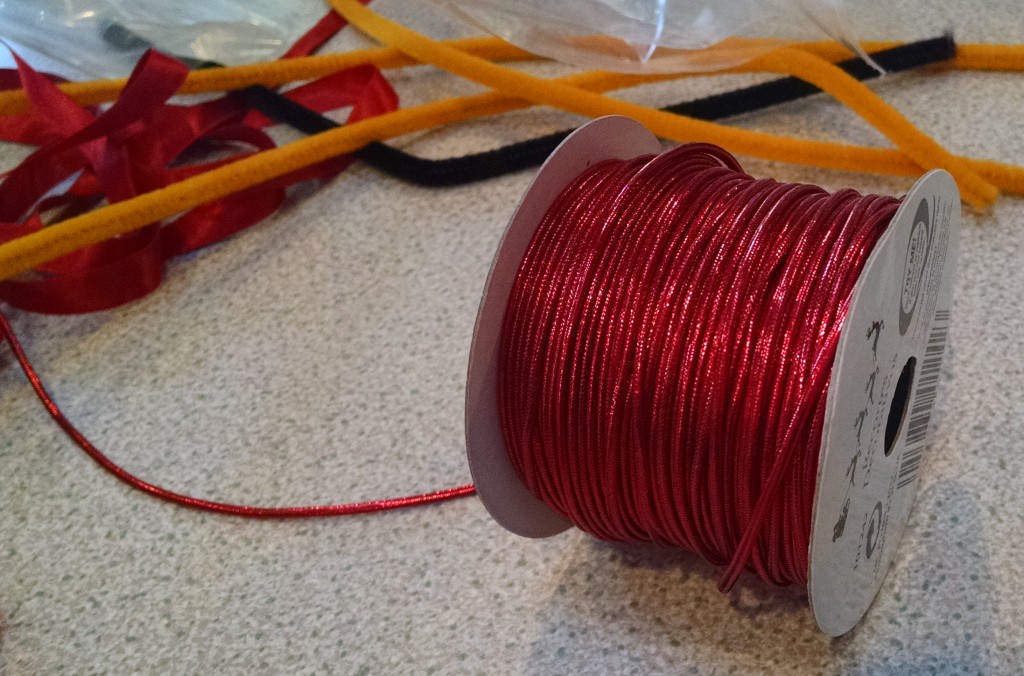 Take one large pot of hot chocolate…
…a bag of chocolate chips…
…some tiny marshmallows…
…several pipecleaners (preferably black or brown)…
…some red ribbon…
…some googley eyes…
…a handful of red pompoms…
…small bags…
…and some circles of card.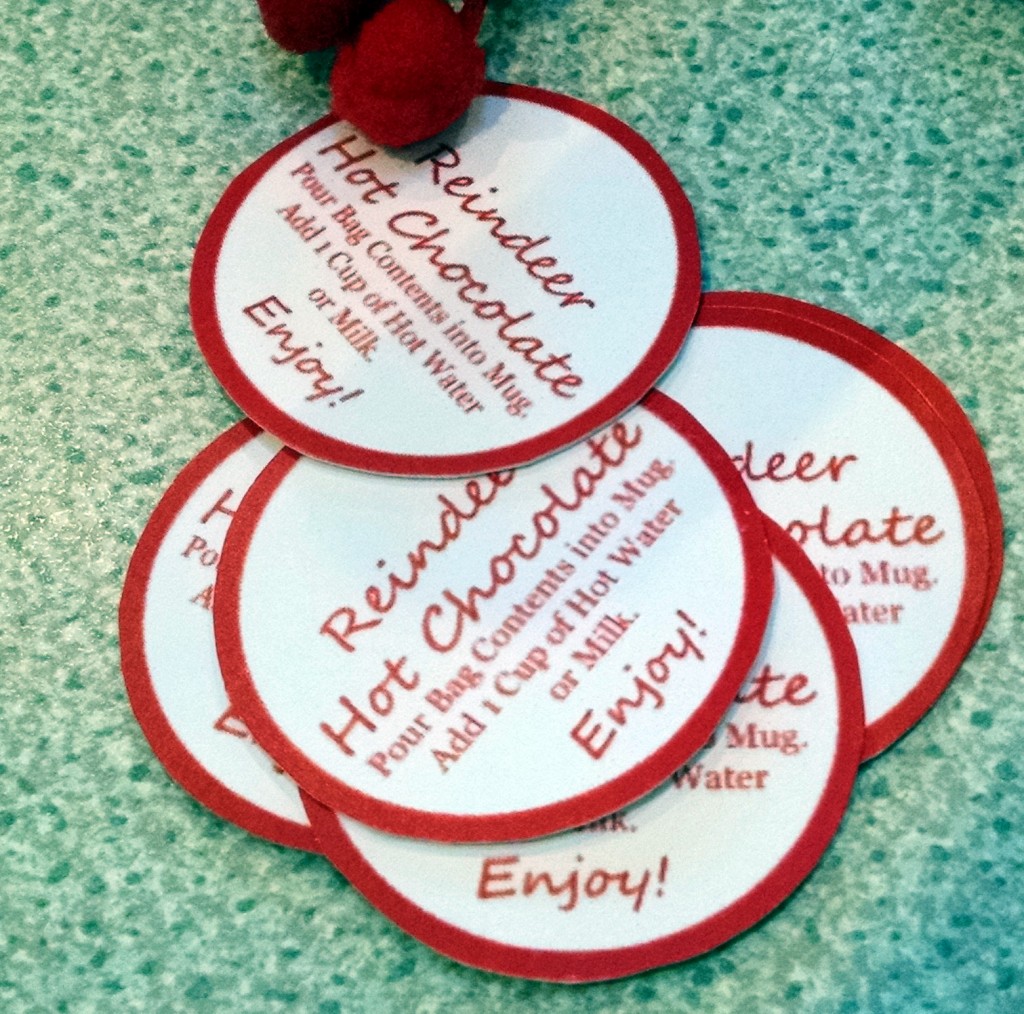 Pour a serving of hot chocolate into a bag and seal.  If you don't add the hot chocolate into it's own separate bag the hot chocolate powder mixes with the chocolate chips and marshmallows and looks all messy.
Place the hot chocolate bag inside another bag and top with a small amount of chocolate chips, followed my marshmallows.
Print out some instructions onto card and hole-punch at the top of each set of instructions.
Thread the card with a ribbon and then tie the top of the bag tightly with the ribbon.
Twist the pipe-cleaners around the top of the bag to look like antlers.
Stick two googley eyes and a bright red pompom for the nose in place on the bag.
Monday was the first of December (can't believe 2014 is nearly over already!) and time to get the advent calendars out.  A few weeks back I spotted a fantastic idea on a blog (I'm afraid I can't remember which one!) to use a crate of beer as an advent calendar…For five or six years now Dan and I have put together chocolates/sweets ourselves for each other's advent calendars for a more personal touch.  Once I spotted this idea I knew it would be the perfect variation on Dan's advent calendar for this year.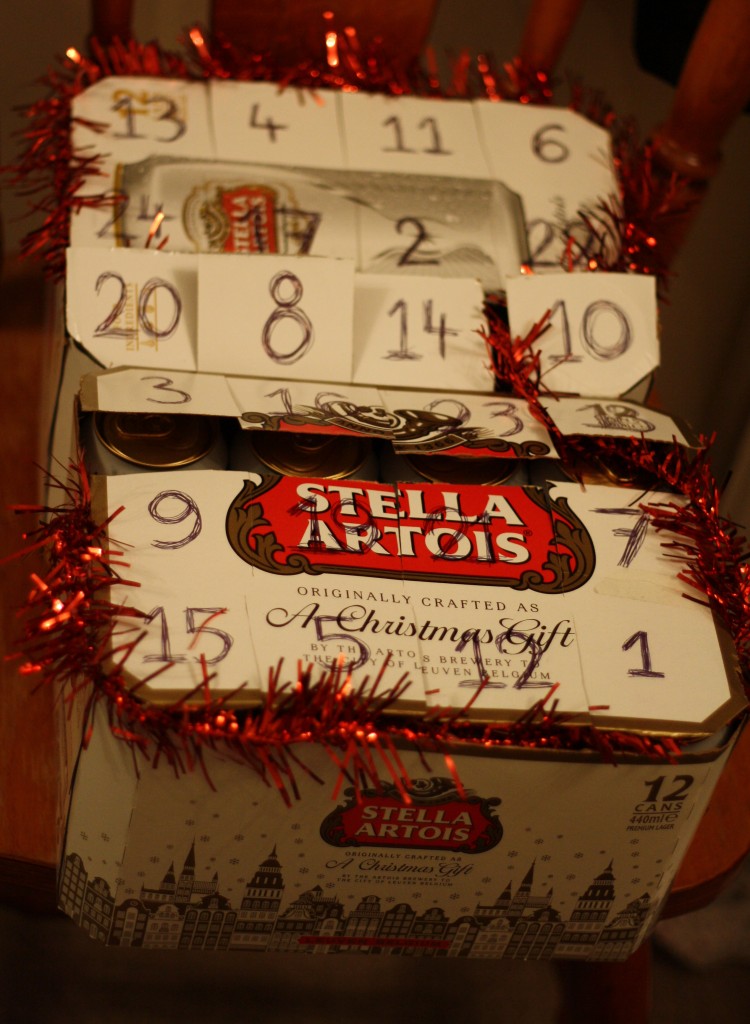 I struggled to find a case of 24 beers, so ended up with two Christmassy crates of 12 instead but I'm sure Dan wasn't too worried about that!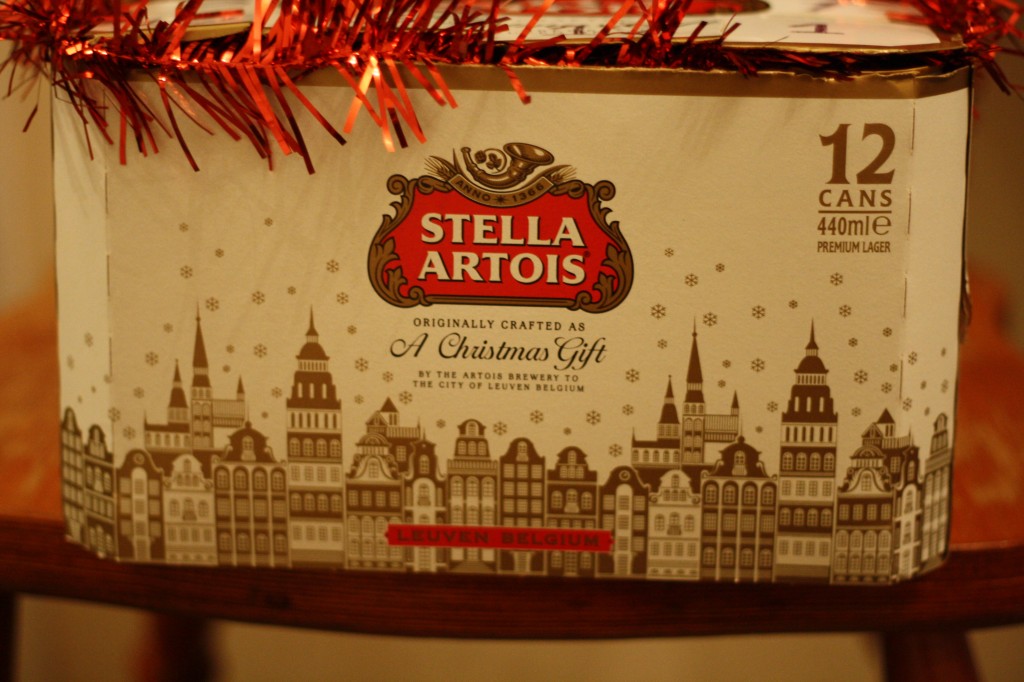 For my advent calendar Dan pulled down the large Santa topped stocking from the top cupboard in our bedroom and filled it with Christmas tree decoration treats.

So I've been enjoying a chocolaty treat every morning this week!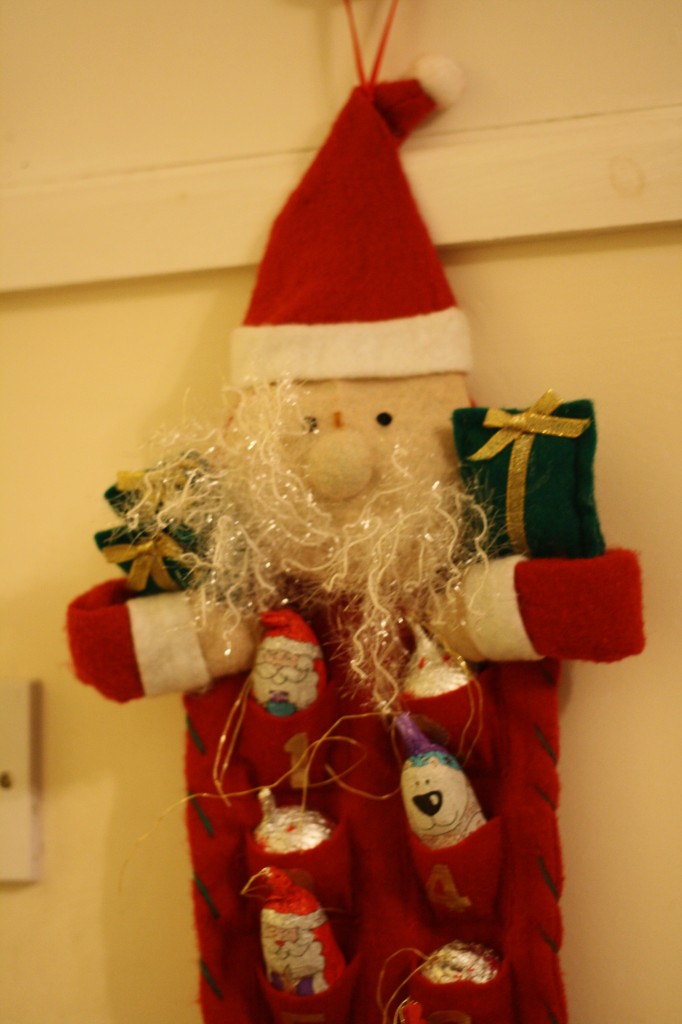 Do you have an advent calendar this year?
Do you make many gifts yourself at Christmas?