Yesterday I traveled down to Letchworth for the fourth cross-country race of the Three Counties Cross Country series.
As always I left it to the last minute to leave, but impressed myself when I arrived 20 minutes before the start and had time to queue for the portaloos before the gun.  I took a gentle jog up the track towards the field we would be starting in and chatted to others from my club stood around me.  Then the Club Chairman collared me – announcing that I wasn't wearing a barcode.  A what now?!  Apparently the club were trialing barcodes on the race numbers for easy scanning at the finish.  All of a sudden I had everyone bustling around me trying to find the correct barcode to match my number before the race start a few minutes later.
Barcode found in time and stuck in place.  Phew!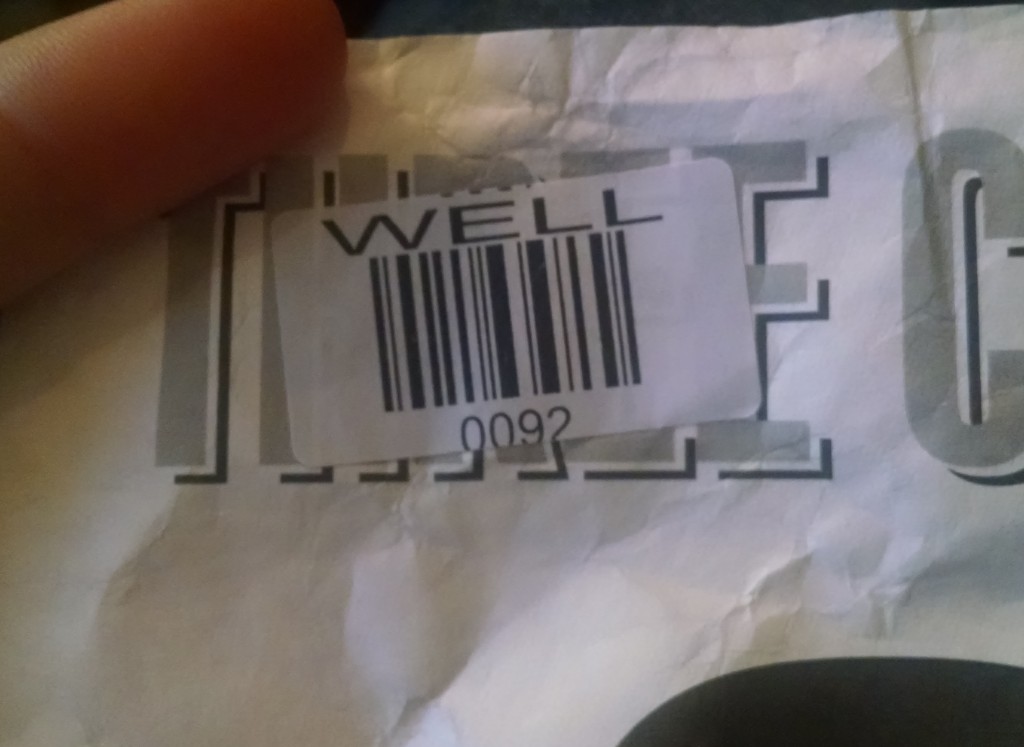 The field (of runners) seemed much smaller than at the last cross-country race and I realised early on there was a good chance I'd end up near the back when I spotted nobody from Groups 5 or 6 from our club (having just moved up to Group 4).  The problem is it's so close to Christmas that people are super busy this time of year, or they've already fallen ill with Christmas flu.
I set off feeling quite strong and ran my first mile in 9m 22s.  The course had started out a little boring to be honest – we ran half way round the edge of a field before cutting through to some hard standing track which seemed to go on forever.  I vaguely remembered spotting that spikes were advised on the website but couldn't understand why at this point as it hadn't been muddy or soft ground at all.
I started to get the beginnings of a stitch after a mile and knew I needed to drop the pace.  Luckily the terrain here helped me to do so – swapping to a narrow track between trees and down into a small drop with water then back up the other side.  There was a short hill going up the edge of a field and a lot more muddy stretches along here.  It was a really windy morning – and there were only a few points that the wind was pushing us along from behind.  It seemed to be coming at us from the sides the majority of the time and trying to get me into the hedge.
Three runners from my club passed me in the next three miles – leaving me as the back marker for our club.  I've never come in last for the club before at a cross-country.  I had managed to get rid of my stitch by this point and my running had stayed fairly rhythmic for a little while, so I upped the pace slightly again and stayed on the tail of the club runner that had passed me most recently.  I finished a few seconds behind, but was not overly unhappy with my race, as I felt I had done a good job of recovering from a poor start.
Position: 280/300
Gender position: 87/105
At the end of each cross-country race the hosting club puts on a selection of rolls and cakes as well as a hot drink for each runner.  This year it was Christmas themed and we could choose from turkey and cranberry rolls, ham and mustard, salmon or cheese and pickle.  There were also stacks and stacks of mince pies but not being a fan of those I went for a sparkly-decorated Christmassy bun instead to accompany my ham and mustard roll.
As I returned to my car following the race I had to help several others push their vehicles through the mud tracks that had appeared in the car park field.  Cars were sliding everywhere!  I'm glad I was able to get away soonish before things got too muddy and anyone bashed into my car!
When I got home it was time to wrap up in my dressing gown with my hands around my hot chocolate to keep warm.  I'm loving hot chocolates at the moment.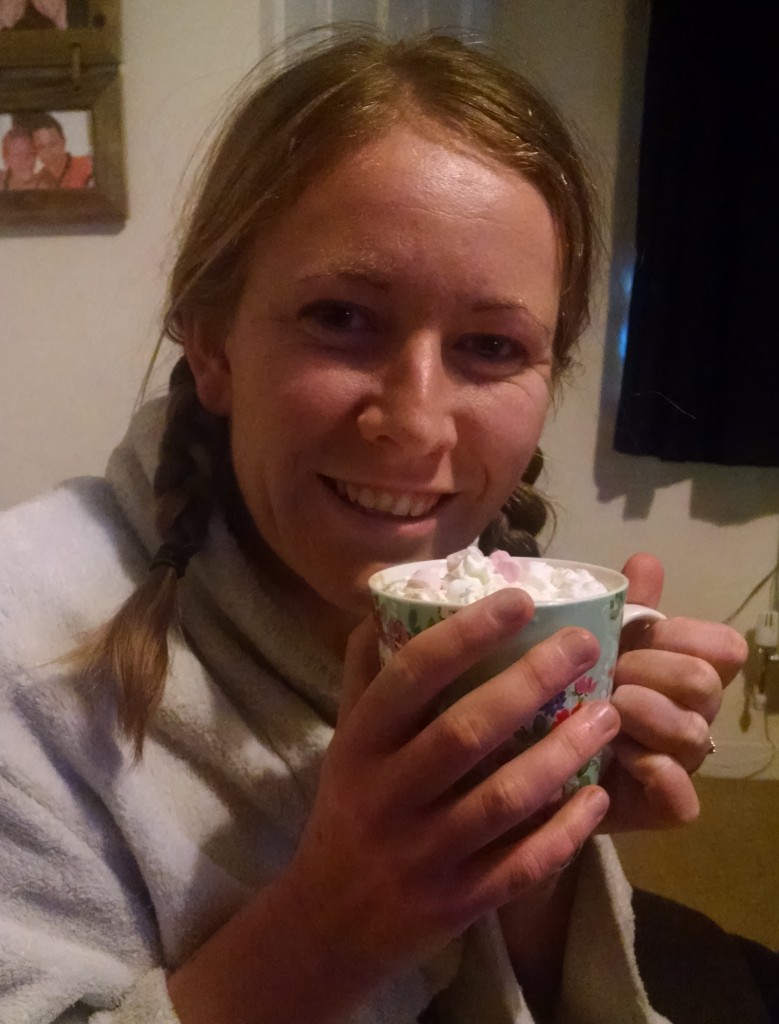 I uploaded my stats from my watch whilst sipping on my hot chocolate.  I'm really struggling to get my head around the difference in figures between Garmin Connect and Strava.  I've religiously logged my runs in GC since I got my first Garmin at the end of 2011 and never had any problems with it.  A few people have pushed for me to link my account to Strava and so for the last month my runs have been uploaded to both.  This is how my run uploaded into each program…
Garmin >>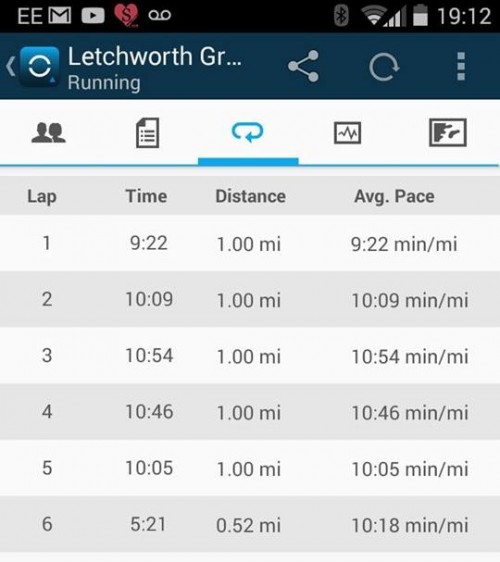 Strava >>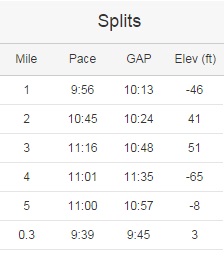 It's very frustrating how different the two are.
Do you use more than one device to track your runs/fitness progress?  If so, do you find that they display similar information?