I'll start off with the festive running.
Every Christmas, our running club holds it's annual Christmas Eve Run at our local park.  We all meet up sporting an array of Christmas-themed hats and tinsel by 9:30am, run in small groups for up to an hour before returning to the park cafe where the club pays for a bacon/sausage/veggie roll and hot chocolate/tea/coffee for each member as a Christmas gift.

I'm second from left in blue doing my hair…always seems to be the case in group photos lately!
I thought I was going to have to miss it to be honest.  I woke up on Tuesday morning feeling rubbish – typical sore throat, cold, bad headache, feeling sick…I really didn't want to eat anything and when I woke up several times through the night unable to breath and coughing so hard I thought I was going to be sick, I genuinely didn't think I would be able to make the run the following morning.
When I woke though I felt a little better, so 'manned up' and headed out before I could change my mind.  Glad I did obviously!
For the social runs like this, we don't split into formal groups, but instead run with who we choose.  As per the last couple of years I opted for Kev's 'Mud and Mayhem' tour of the park.  And there was very definitely mud!!!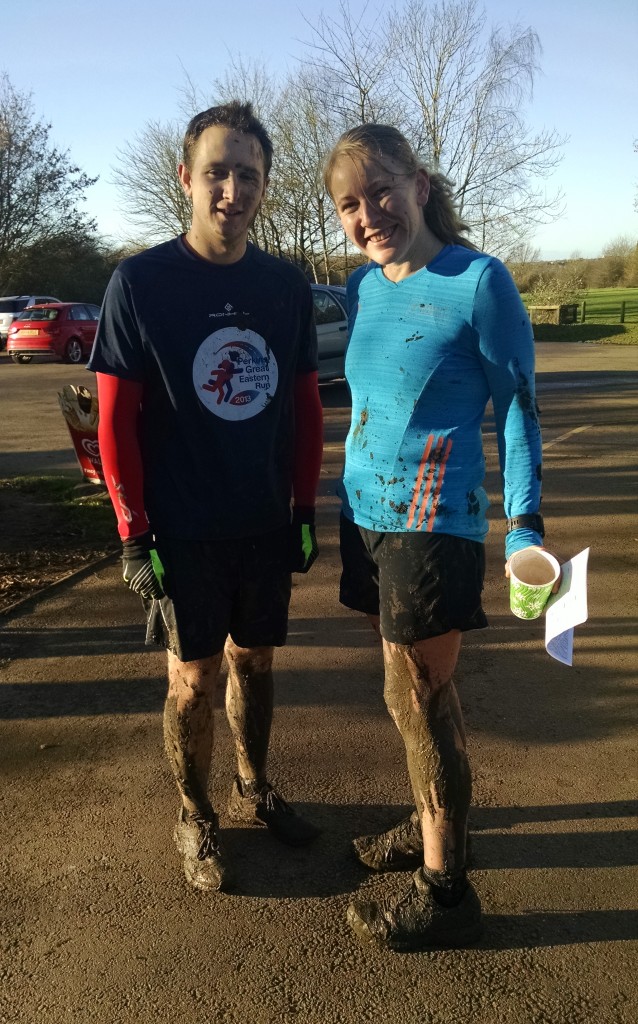 As always, I got picked on by the boys.  I made sure to give as good as I got though!
There was also a bit of mayhem…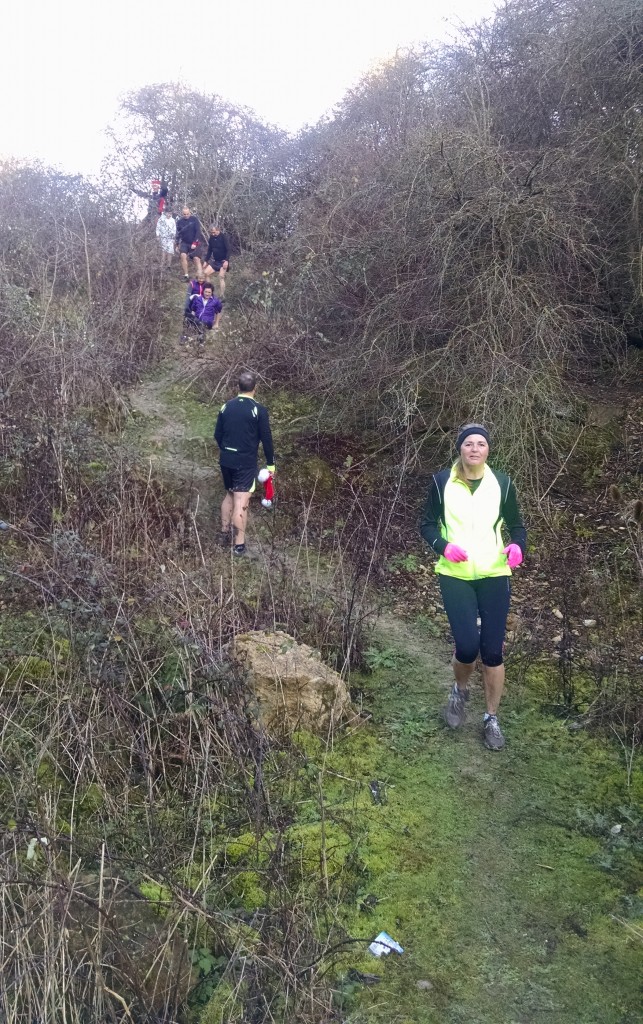 …those hills were pretty steep!
Gutted to find that all sausage baps had been eaten by the time we returned.  I don't like bacon, so opted for veggie sausage instead and to be honest, couldn't taste the difference.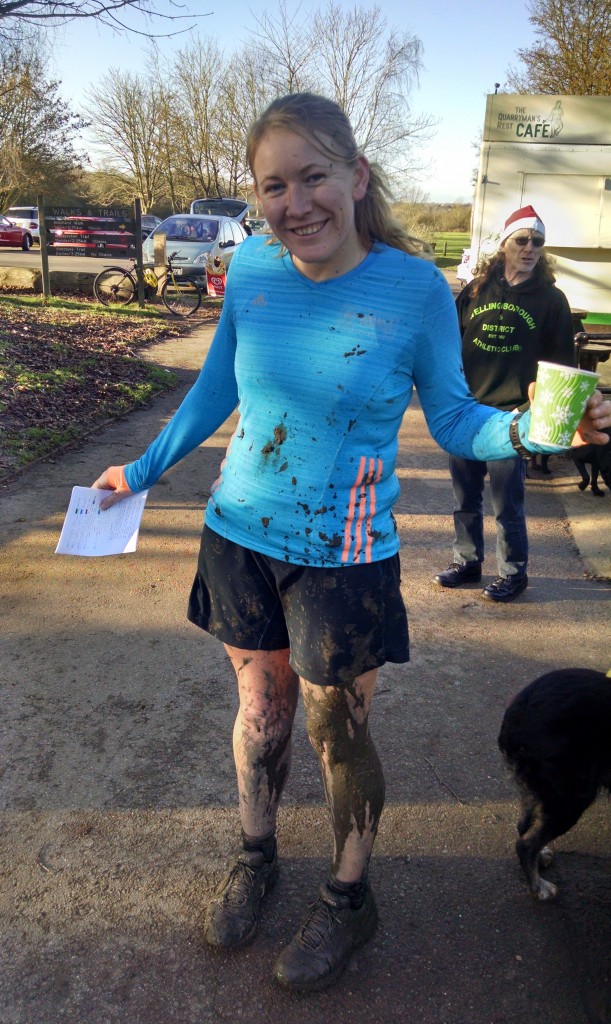 The next issue was that I had to convince my friend Hayley to let me get in her car, as she'd given me a lift to the park.  Another runner took pity on me and we were lent some old blankets so I sat on those – problem solved!
I think we only ran about 2.5 miles in total but they were a fun and chatty 2.5 miles.
After the run and a (very muddy) bath Dan and I packed up the car and headed to my parents' for the evening.  I felt a little like Santa once we'd loaded the boot of our car up!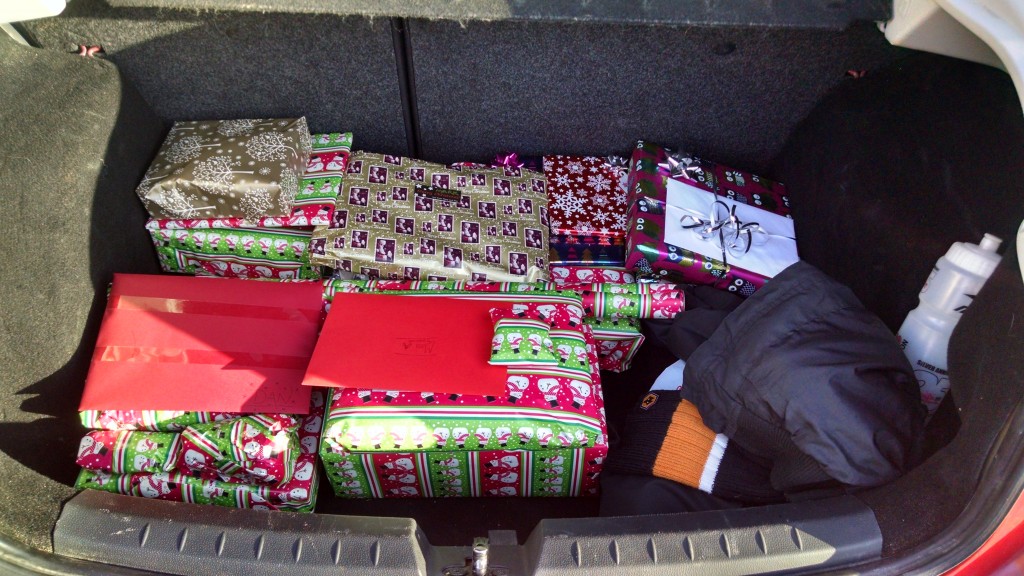 Christmas morning and I woke up a very reluctant Dan to head to Sheringham parkrun.  As soon as we arrived he began whinging about the cold and how early it was.  I made the decision there and then not to run with him and avoid hearing about it for another 3.1 miles!  Haha!  Only joking – we decided on the way down to run our own races.  Despite still feeling nowhere near 100% I know my running has gotten stronger just lately and was hoping to beat my time from the last time I had run Sheringham parkrun back in September (31:44).  The course is a tough one and includes a lot of hills, with a killer hill 300 metres from the finish (the parkrun director is mean!)
Neither of us had spare parkrun barcodes with us so we printed them off in the morning on my Dad's printer.  I was happy to see that the barcodes now include an in-case of emergency number on.  Very handy in case something does go wrong, as a parkrunner will always be carrying their barcode on their run.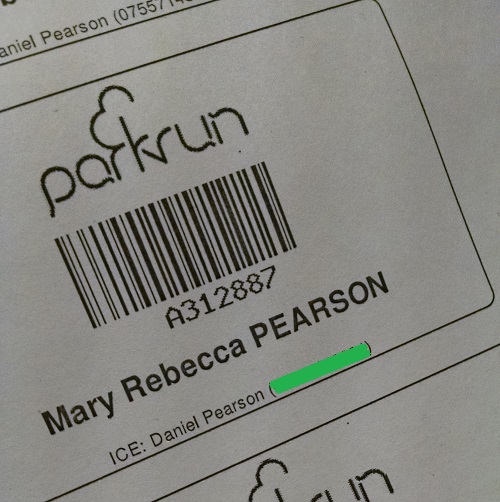 There was a fantastic turnout of 99 runners on Christmas morning and a lot of friendly banter and Merry Christmas wishes from all.  Hopefully I can make Christmas morning parkrun a tradition for future years…?
There is a five minute walk from the meeting point to the start line and we were set off pretty much as soon as we arrived.  The wind was very strong and it was rather chilly out.  I overtook quite a lot of people early on – the start of the course is filled with lovely downhills and uphills you barely notice.  Then it gets tougher as you turn into the wood and a few more hills pop up!  The first mile was easy and enjoyable – I completed it in just under 9minutes.  The plan had always been to positive split the run – I think it would be hard not to on a course like this with downhills at the beginning and steep hills at the end!
I did allow myself to walk up two of the bigger hills towards the end.  I was never intending on 'racing' it as such – so chatted to other runners around me at this point and regained my breath from all the coughing!
I was happy to see a 29:xx on the watch as I came up Heartbreak Hill at the finish though and sprinted through the funnel to grab a 30:38 finish.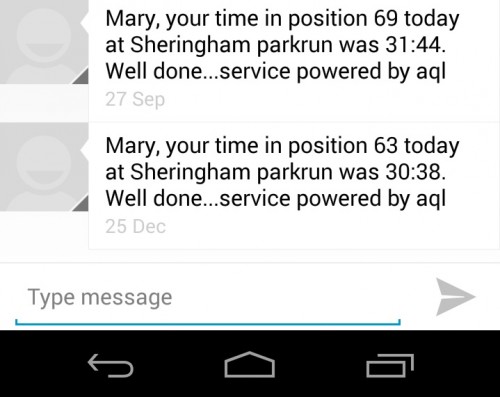 Taking over a minute off from September, on a tough course and when I was ill.  I'll take that!  My PB on the Sheringham course is 29:40 and that was when I was in under 27minute shape on a flat course, so there is about a 3 minute difference due to the terrain.

Dan came in at 33:45 – happy to have run a consistent race and all the way up Heartbreak Hill as well!
Then it was home and time for power washing the cars before lunch.  Not a Christmas tradition, but it might well become one.  My car looks so much better for it.
As usual, (and along with almost every other family I am sure) there was a lot of food to be had at Christmas!  There were six of us round the table – my parents, brother, Dan and my Great Aunt Mary.  I'm sure my parents still cooked as though there were the 10+ family members we used to have for dinner when we were younger though.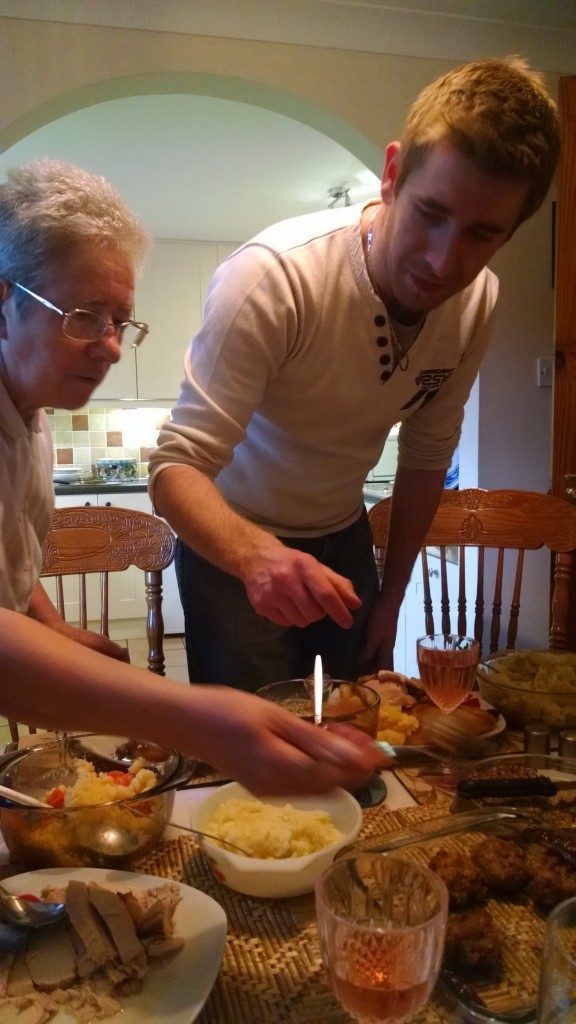 When I was younger I hated Christmas food.  I don't still don't like mince pies, Christmas cake or Christmas pudding but at least I like the main course now.  For years I used to eat one chipolata sausage, a spoonful of sweetcorn and a raw carrot my Mum would save me!  This year my plate looked a lot fuller…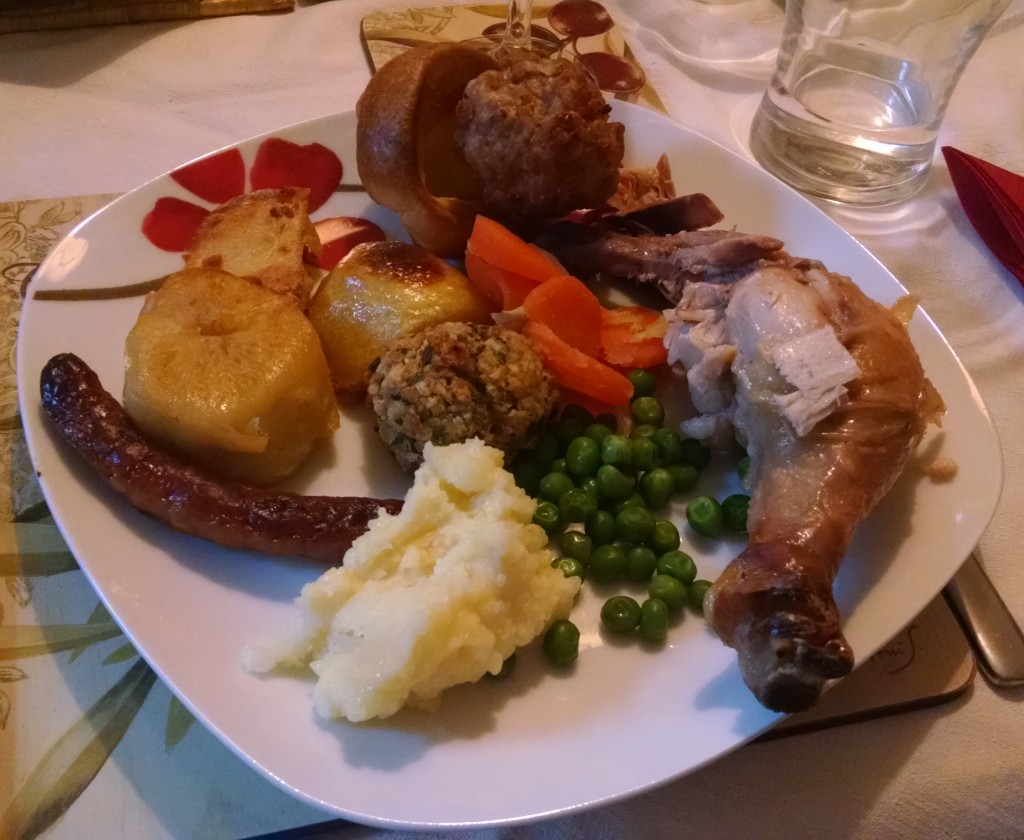 It's tradition in our family that no presents are opened until the afternoon when all washing up has been done and the Queen's speech is over and then presents are dished out from under the tree.  I'll write a separate post about gifts later on in the week, as this post is already pretty long, and about the food and running!
For tea it's always been an afternoon tea – style tea for as long as I can remember.  And as much as I used to dislike Christmas dinner, I love Christmas tea.
And of course all the desserts.  There was actually enough for one each this year – had we decided to thoroughly pig out!
Christmas cake made by Mum…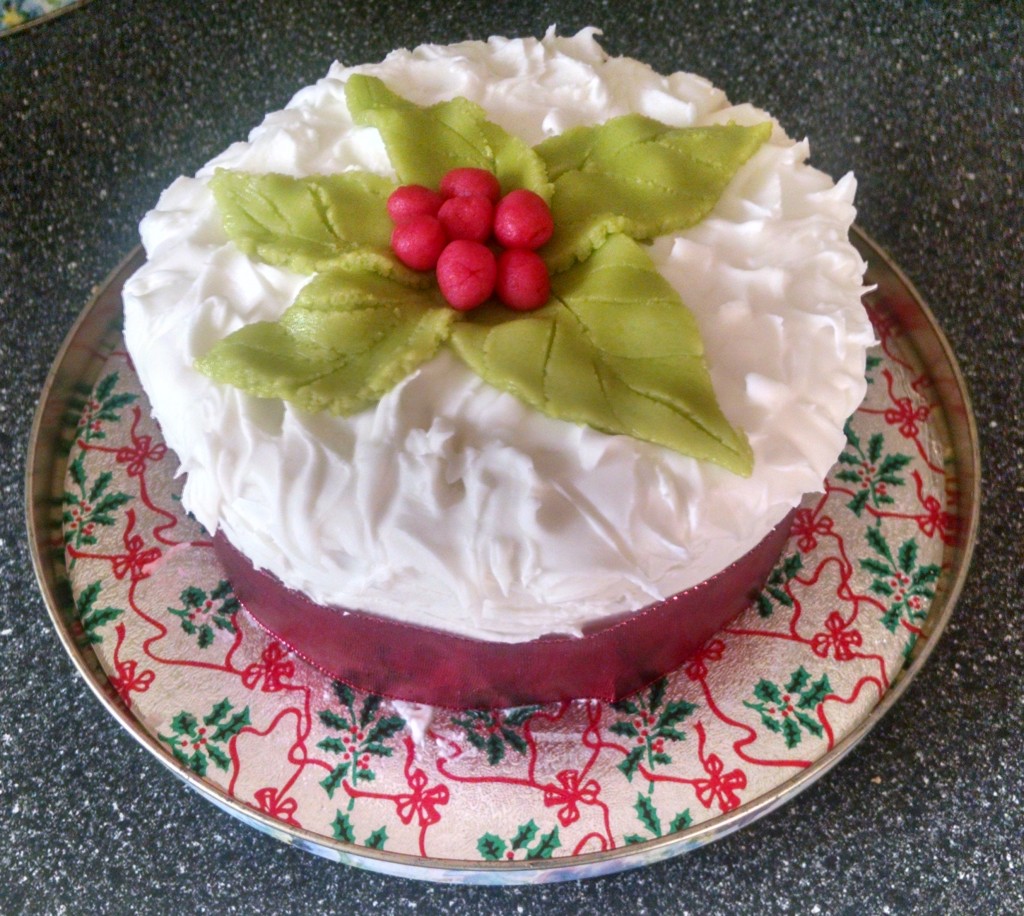 Black forest gateaux made by Aunt Mary…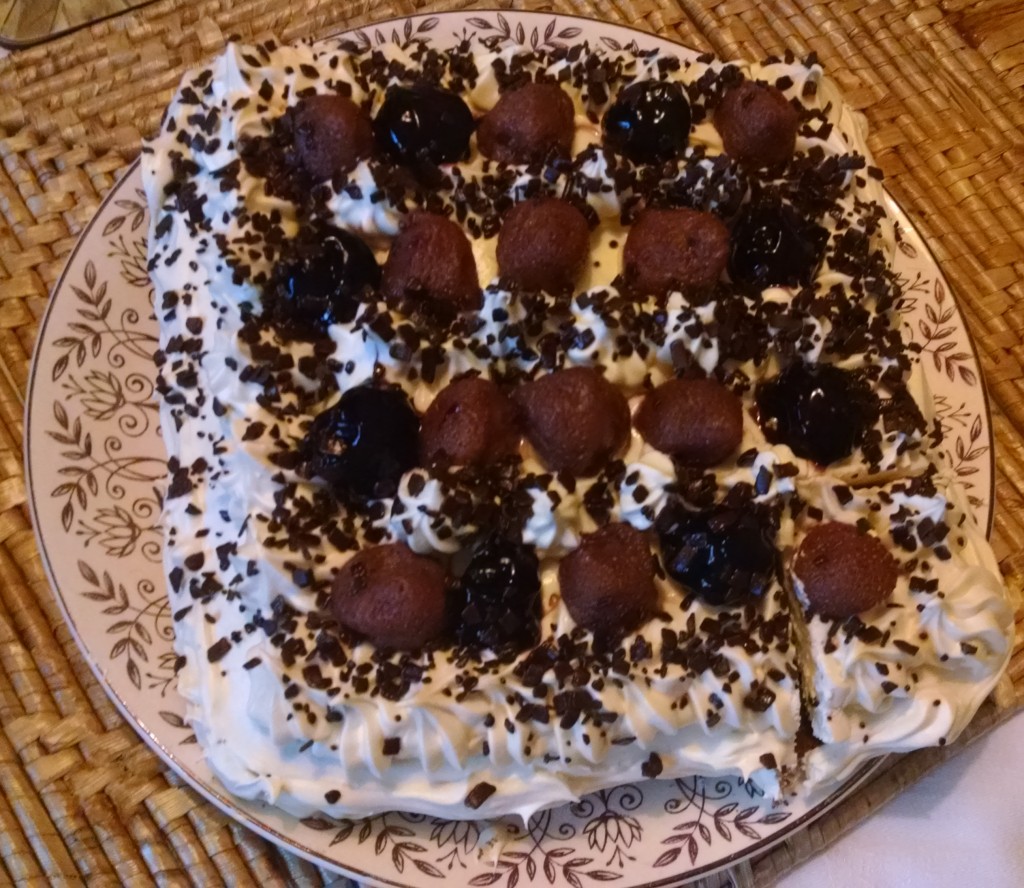 Chocolate and vanilla sponge made by Dad…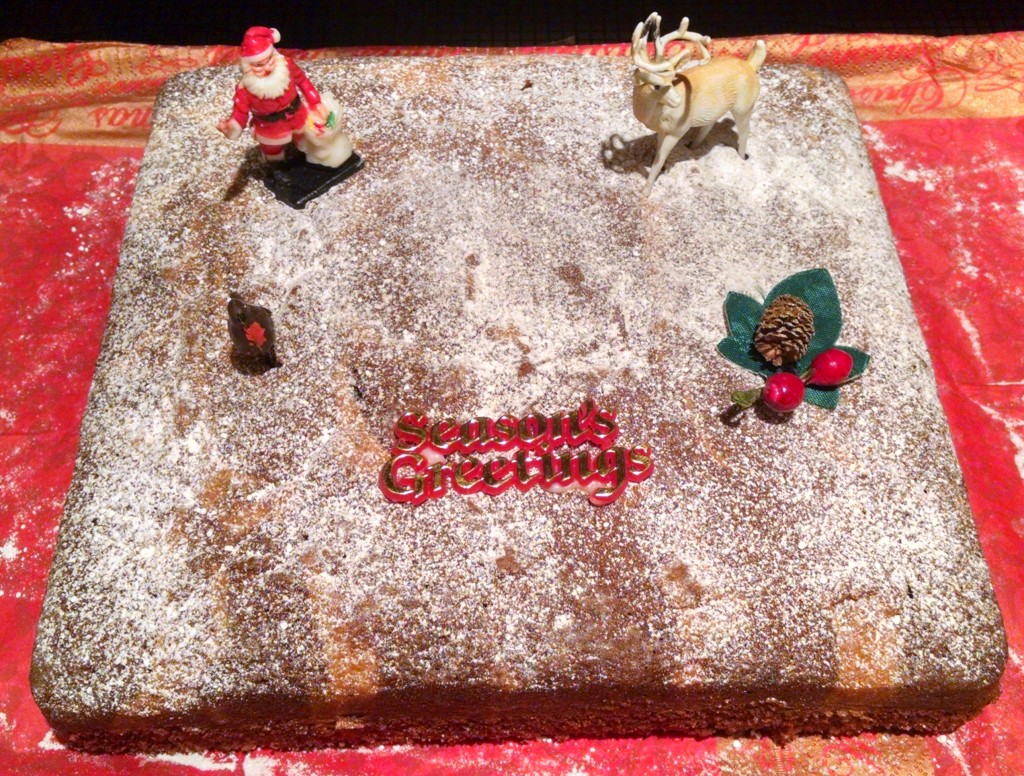 Cranberry cheesecake made by Mum…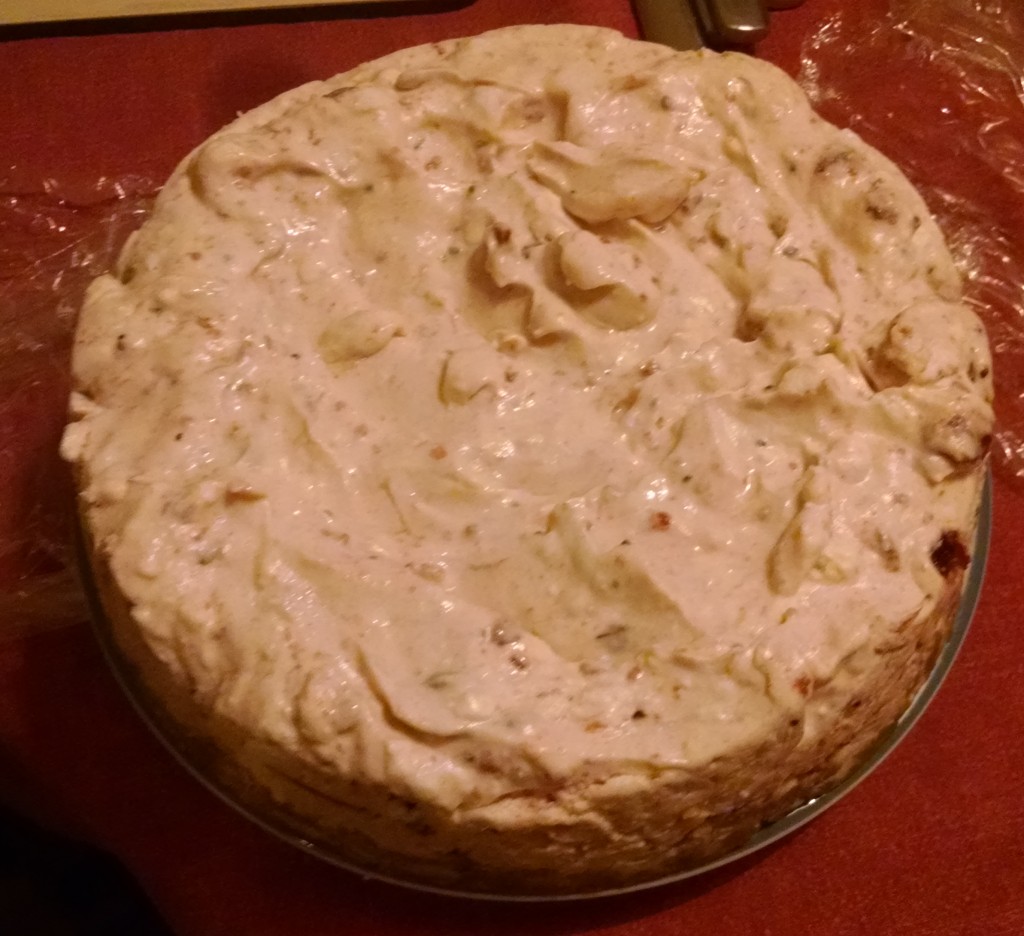 Jam tart also made by Mum…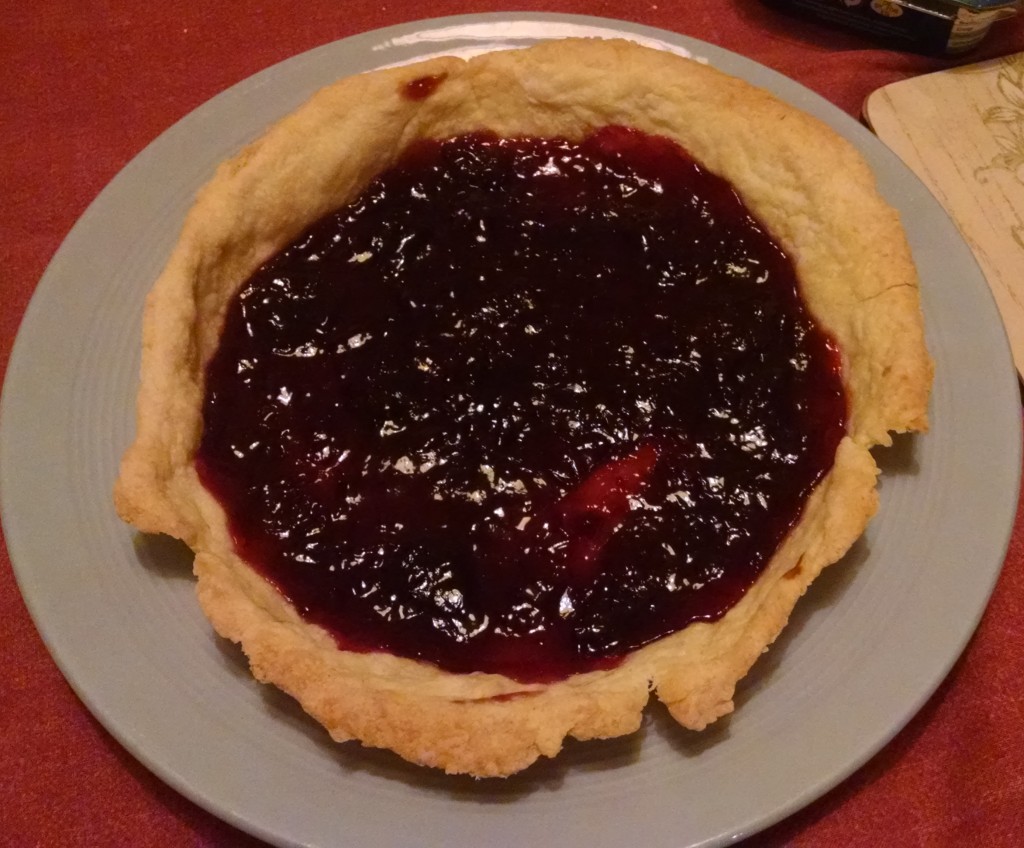 There was rumours of a chocolate Christmas log as well, although we really didn't need it.  There was more than enough food for everyone and Dan and I have brought back a tin of food for our meals back at home today!
How was your Christmas?
Did you get any runs/workouts in?
What was the Christmas food like in your house?